Golden Knights tied for NHL's 11th-highest point total at Westgate
Updated August 21, 2018 - 8:44 pm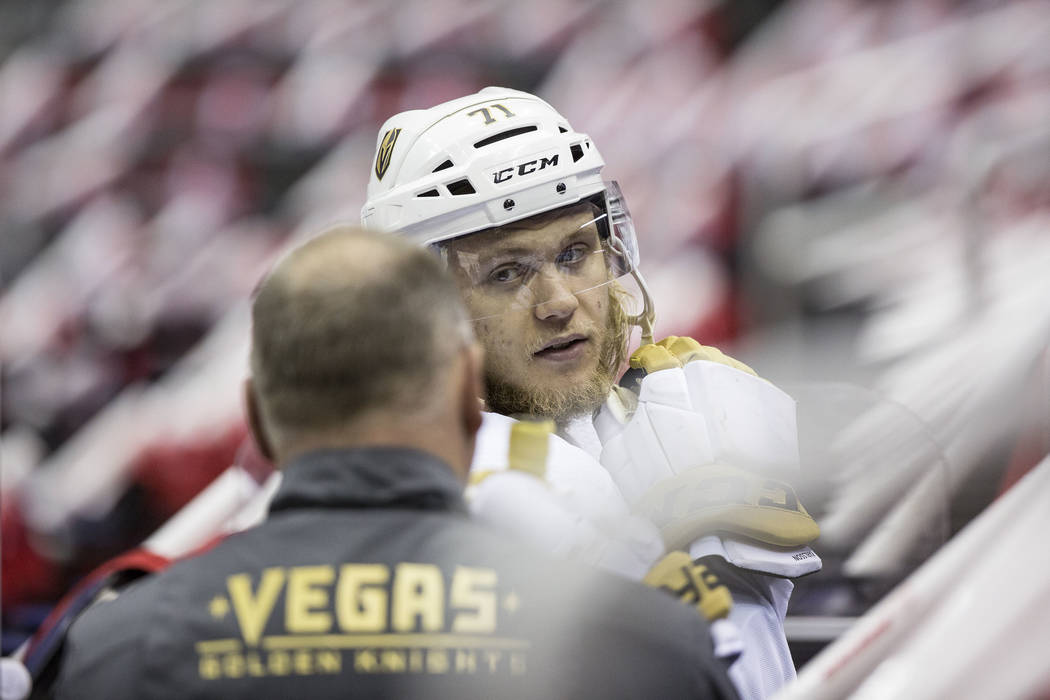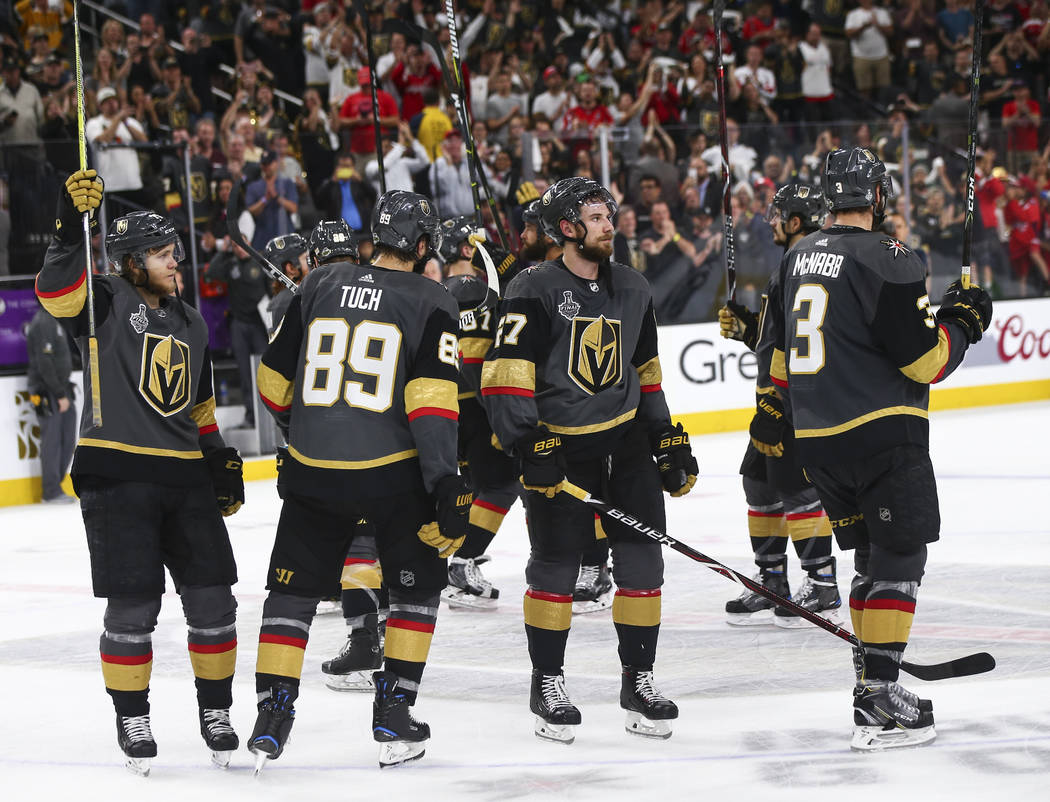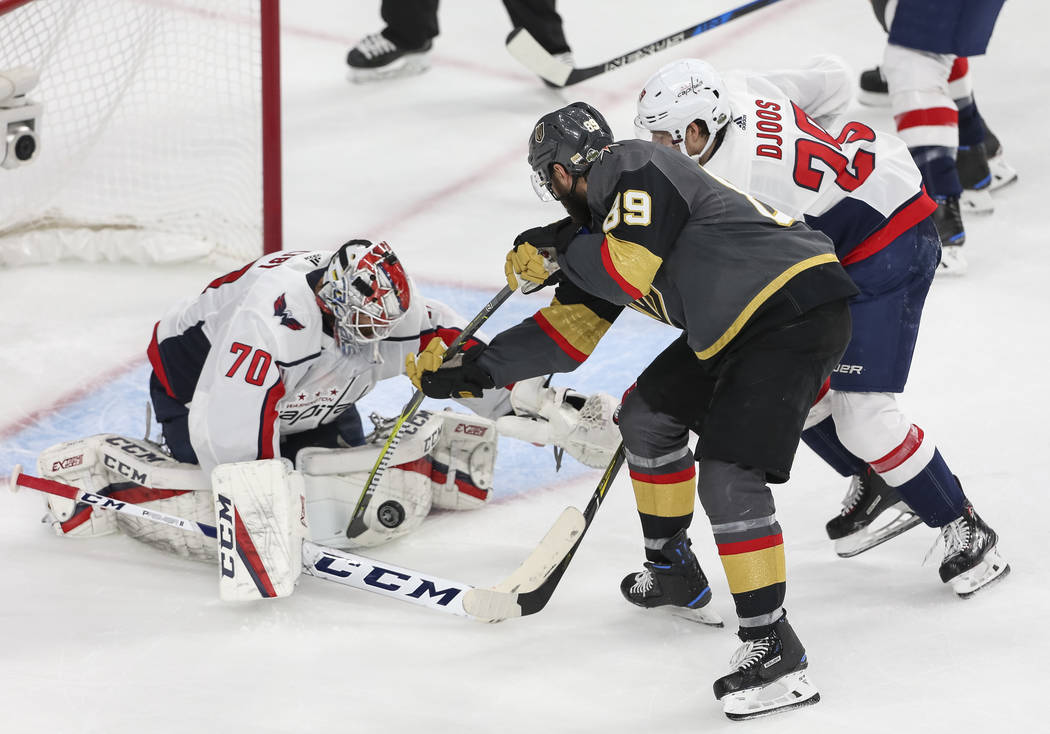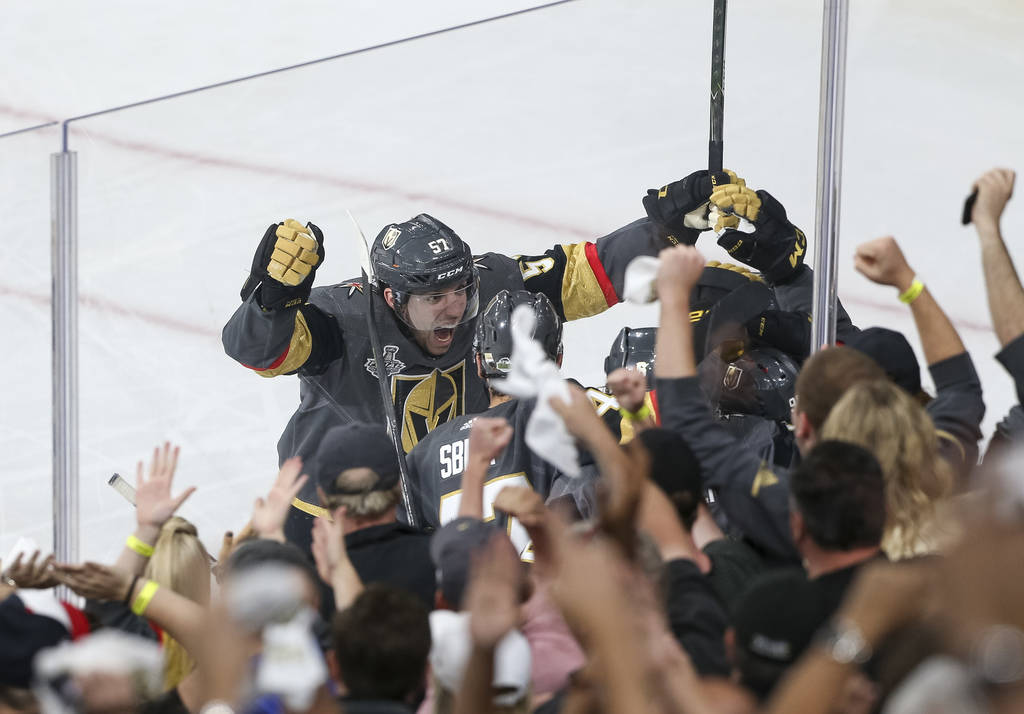 It's Knights' time again at the Westgate sports book.
Less than three months after the Golden Knights lost to the Washington Capitals in the Stanley Cup Final and less than a month before Vegas' 2018-19 preseason opener, the Westgate on Tuesday posted NHL regular-season point totals, division odds and playoff props.
The Knights, who finished with 109 points (51-24-7) in their inaugural season, are tied for the league's 11th-highest point total, at 96½, with the Anaheim Ducks.
"Last year, (the Knights) had a lot of injuries. At one point, they were down to their fourth or fifth goalie. But a lot of things went right for them. As a bookmaker, you'd think there would be some regression this year. That's just how it works," Westgate sports book manager Ed Salmons said. "The number we made was definitely on the high end. We'll see what the public does with it. There's a lot of Knights support in this town."
The Tampa Bay Lightning, with a point total of 107½, leads a pack of six teams with point totals of more than 100. The others are the Toronto Maple Leafs (106½), Winnipeg Jets (106½), Nashville Predators (105½), Pittsburgh Penguins (103½) and Boston Bruins (102½).
"You look at the 109 points the Knights got last season. That number would go over the highest point total for any team coming into next season," Westgate sports book manager Jeff Sherman said. "That just tells you how well everything went last season in relation to the market odds."
Vegas is tied with Anaheim and San Jose as the 7-2 favorite to win the Pacific Division. The Los Angeles Kings are the 9-2 fourth choice, followed by the Calgary Flames (5-1) and Edmonton Oilers (7-1).
Salmons compared this season's Knights to last season's Oilers, who underachieved after advancing to the second round of the playoffs in 2017.
"It's a big deal how long they play. (The Knights) started training camp the first week of September and played to the first week in June last year. It's an incredibly long season," he said. "Sometimes it can wear out a young team. It definitely did to Edmonton last year, and it's something Vegas will have to prevent this year because it's a grind."
That said, the Knights are minus 250 favorites to make the playoffs this season.
"We believe they're going to go," Salmons said.
Vegas is tied with Pittsburgh as the 12-1 seventh choice to win the Stanley Cup. The Lightning are the 7-1 favorites, followed by the Maple Leafs at 8-1 and the Jets, Predators, Bruins and Capitals at 10-1.
"Tampa's loaded again. Toronto got (John) Tavares from the Islanders. Their offense will be dynamic, but the question is what can they do on defense," Salmons said. "Pittsburgh's still around, and there are a couple of up-and-comers. A lot of people are pointing to Philadelphia as a younger team that can take a big step this year.
"In the West, you still have Nashville and Winnipeg. And one of the guys who does numbers with us really likes Calgary. There are 31 teams in hockey, which is the one sport where literally anyone can win. It's not like the NBA, where only four or five teams can win."
The Knights are minus 180 favorites over the Flyers (plus 160) in their Oct. 4 season opener at T-Mobile Arena.
More betting: Follow all of our sports betting coverage online at reviewjournal.com/betting and @RJ_Sports on Twitter.
Contact reporter Todd Dewey at tdewey@reviewjournal.com. Follow tdewey33 on Twitter.
Summer Knights
Odds posted at Westgate sports book:
Regular-season point total
96½
Pacific Division
7-2
Make playoffs
Yes; -250
No; +200
Western Conference
6-1
Stanley Cup
12-1