Handicapper likes Knights to stave off elimination in Game 5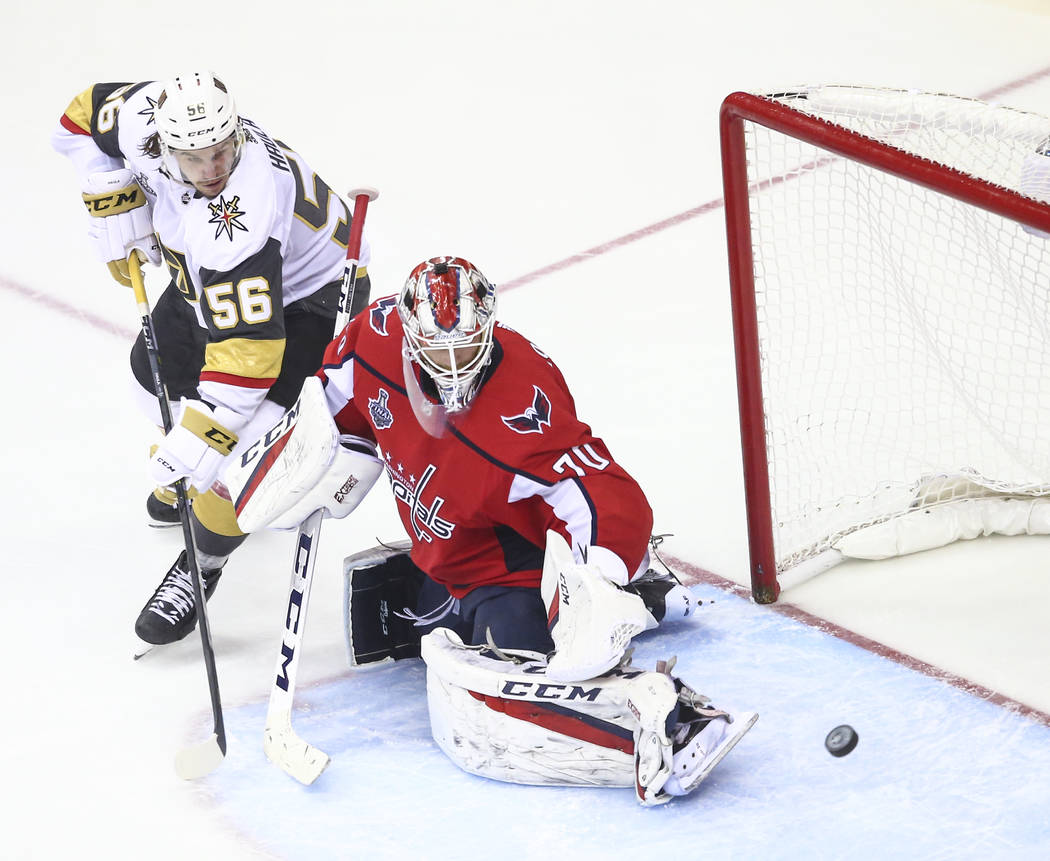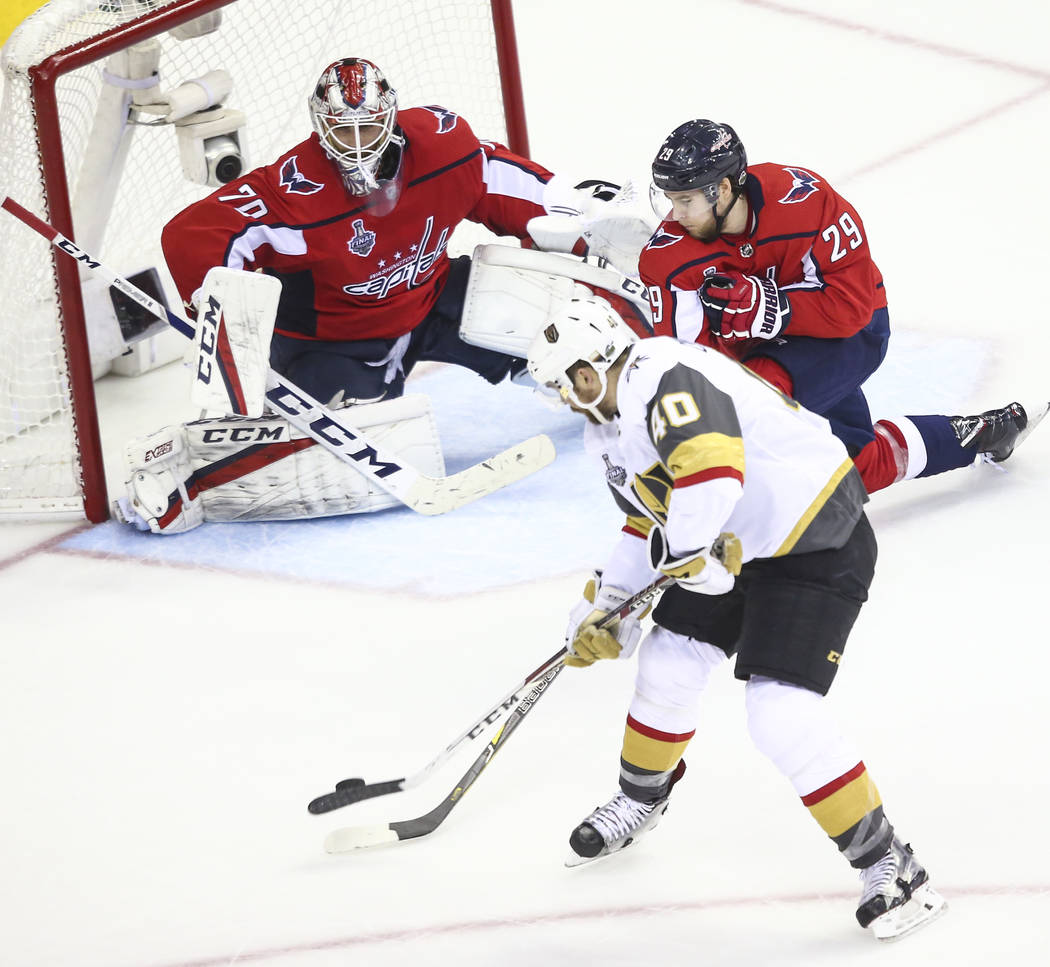 "Don't let us win tonight."
That was Red Sox first baseman Kevin Millar's warning before Boston beat the New York Yankees in Game 4 of the 2004 American League Championship Series to ignite its historic comeback from a 3-0 series deficit.
"This is a big game. They've got to win, because if we win, we've got Pedro (Martinez) coming back (in Game 5) and then (Curt) Schilling will pitch Game 6 and then you can take that fraud stuff and put it to bed," Millar said. "Don't let the Sox win this game."
Unlike those Red Sox, the Golden Knights don't have two aces up their sleeves to help them erase a 3-1 series deficit to the Capitals. But a win over Washington in Game 5 on Thursday at T-Mobile Arena would give them a chance to force a decisive Game 7 at home.
"If they win Game 5, this series is back on, because all bets are off if you bring this series back to T-Mobile," handicapper Dana Lane said. "Everybody has to do their part in Game 5, whether you're a player, coach or fan. If you do your part in Game 5 and then go win a game in Washington, Game 7 is going to be like an insane asylum in T-Mobile."
Golden Knights (minus 140) over Capitals, Game 5
The Knights, who have dropped the past three games after winning the opener, never have lost four consecutive games and are 7-2 at home in the playoffs.
Lane (@DanaLaneSports) liked what he saw from the Knights early in their 6-2 loss in Game 4 and likes them to stave off elimination in Game 5.
"The first 10 minutes of that game, they were the better team, and then Washington scored and it completely deflated them," he said. "Hockey is so much about confidence and how you maintain that confidence level. You do that by getting ahead early.
"The one thing that still gives me hope about Vegas is there have been so many series-changing moments they have not been able to take advantage of. It's not like the Capitals have completely shut them down. If they score on a 5-on-3 in Game 2, if Alex Tuch buries one on a wide-open net, if James Neal buries one on a wide-open net … those have absolutely been difference makers in this series."
Lane said scoring first and feeding off a boisterous crowd are two of the biggest keys to success.
"It's very important to get ahead early, it's very important to be physical early and it's very important to feed off the crowd," he said. "I think we'll know in the first 10 or 15 minutes which way this game is going to go, because if Washington gets up, I don't know if Vegas has anything left in the tank.
"I would be shocked if this team didn't come out and lay it all on the line on their home ice. This has got to be a relentless, unforgiving atmosphere. It has to be the most raucous crowd at T-Mobile this season. Playing at home is going to allow them to crank this up to 110, and that's when this team is best."
The Knights are Game 5 favorites ranging from minus 130 to minus 150 at Las Vegas sports books. Vegas is a minus 130 favorite at MGM Resorts sports book and minus 140 at the Wynn Las Vegas sports book.
More betting: Follow all of our sports betting coverage online at reviewjournal.com/betting and @RJ_Sports on Twitter.
Contact reporter Todd Dewey at tdewey@reviewjournal.com. Follow @tdewey33 on Twitter.