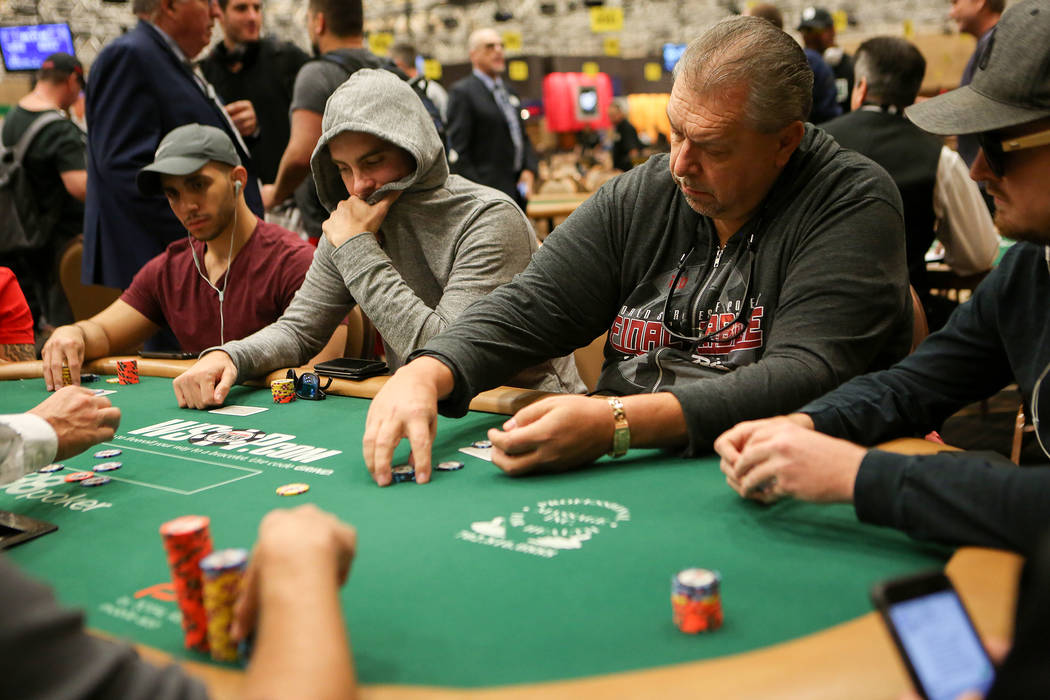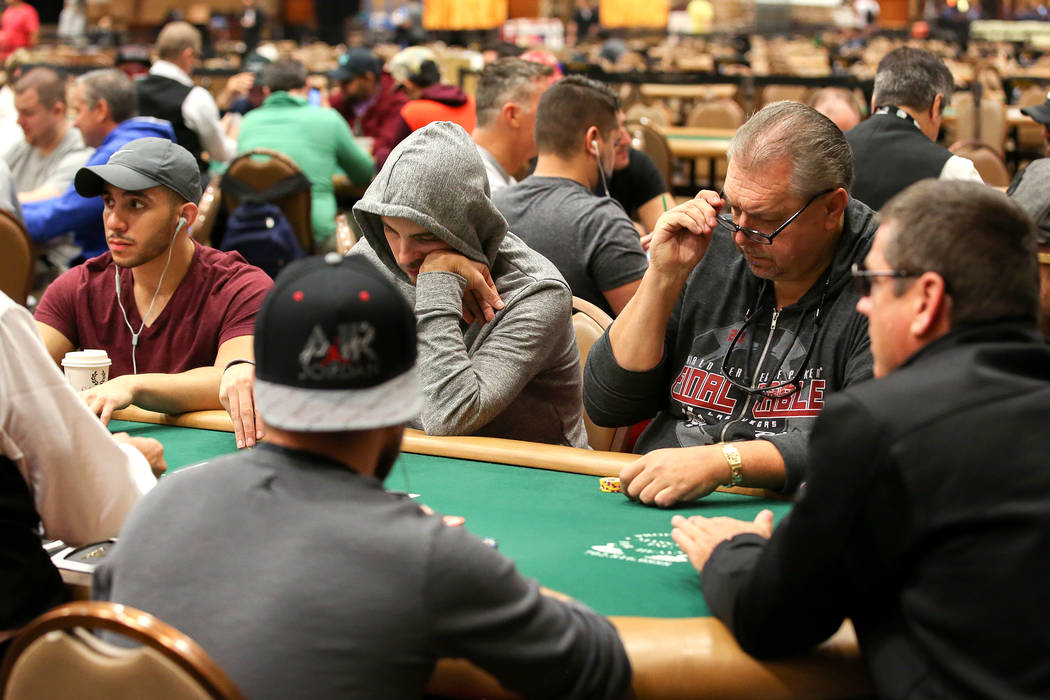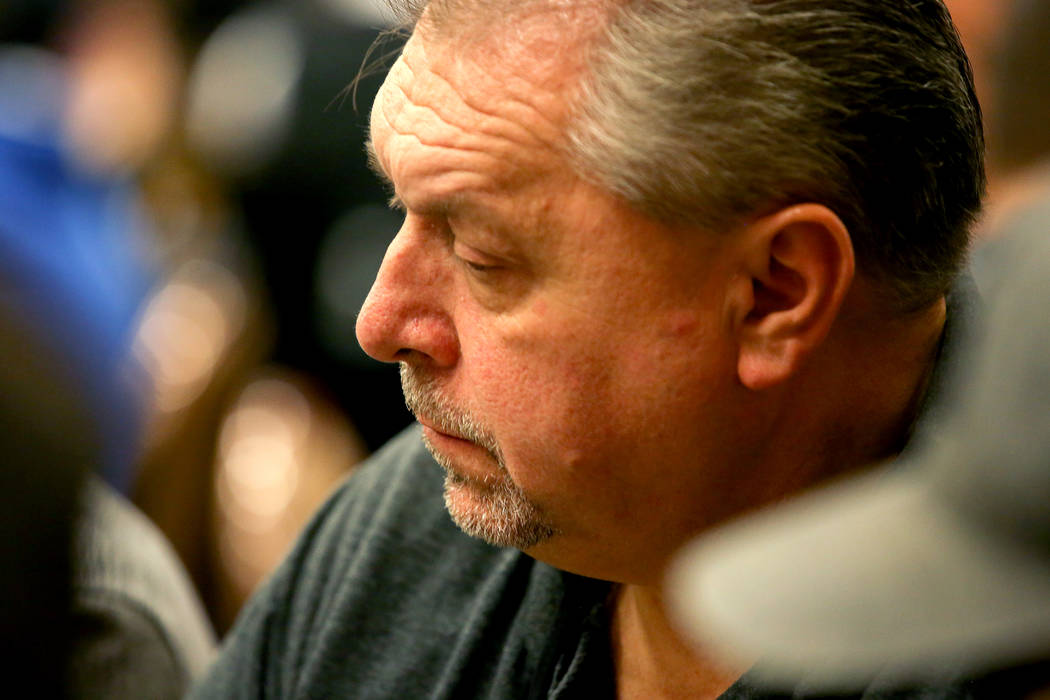 The reactions to winning a World Series of Poker bracelet range from unbridled ecstasy to stunning disbelief.
Dieter Dechant cried.
"This was 25 years in the making," the longtime valley resident said.
Dechant lived out every recreational poker player's dream this summer at the WSOP, winning a bracelet and reaching the final table of another event.
Dechant was eliminated from the $10,000 buy-in No-limit Texas Hold 'em World Championship Tuesday afternoon at the Rio Convention Center, but even that couldn't dampen the 56-year-old's excitement.
The Main Event rolls on with Day 3 on Thursday, as all the remaining players are combined in pursuit of the $8.15 million first prize.
"I've had a summer this year that's been absolutely amazing," Dechant said. "The stars just aligned. I played well, I didn't have too many bad hands. I didn't make too many mistakes. My good hands held up. I didn't get rivered very often, and when I did, I had the chips. It's unexplainable."
Dechant has lived in the valley since his family emigrated from Germany in 1968. He worked in the automotive business until 2004 but wasn't ready to retire.
Dechant spent almost seven years as a dealer at the Sahara and moved to the Stratosphere in 2011 when the former closed. He currently is the relief-shift supervisor at the Green Valley Ranch poker room, working mostly graveyard.
"I love poker, and I've always enjoyed poker," Dechant said. "From the time I was 22, 23 years old, I used to go to Binion's and watch the World Series, and I didn't play my first event until 1990, '91 maybe. Only sparingly, one or two events here and there.
"As time progressed and I really didn't do much, I concentrated on the smaller stuff."
Dechant never cashed in a WSOP event prior to this year and said he didn't play one hand of poker after last year's Series.
But Dechant made a deep run in the $1,000 buy-in Seniors No-limit Hold 'em Championship last month, finishing third for $281,691.
"For some reason, this year just started out well, and it snowballed from there," Dechant said. "And I really believe that by going deep in the Seniors, it alleviated a lot of doubts that I had about my game. Can I play at this level? Can I handle the pressure?"
Dechant outlasted 10,014 other entries to win the $365 "Giant" No-limit Hold 'em event and collected the $291,906 first prize.
After he clinched the victory Sunday over Canadian Hrair Yapoudjian, Dechant burst into tears and immediately hugged his wife, Catherine, and daughter Nicole Gerhardt.
Dechant was spotted in the Main Event field with the bracelet on his left wrist before being sent to the rail.
"The locals can compete. And a 56-year-old man can compete with the 22- and 25-year-olds," he said. "I'm an old-school type of player. I'm an A-B-C type of player, but I know how to work on situations. I can adjust my game as needed. I feel over years and years of doing that, the end result is here."
Contact David Schoen at dschoen@reviewjournal.com or 702-387-5203. Follow @DavidSchoenLVRJ on Twitter.
Main Event Day 2C
Pro Sonny Franco of France held the unofficial chip lead at the final break Wednesday on Day 2C of the World Series of Poker's Main Event.
Franco has cashed at four events at this year's WSOP and has more than $672,000 in career live tournament earnings.
Also in the top five of the $10,000 buy-in No-limit Texas Hold 'em World Championship when action paused at 10:20 p.m. at the Rio Convention Center were WSOP Player of the Year candidate Ryan Hughes and pro Justin Liberto.
The Main Event continues at 11 a.m. Thursday with Day 3.