Lakers' NBA title odds improve to 7-2 after adding LeBron James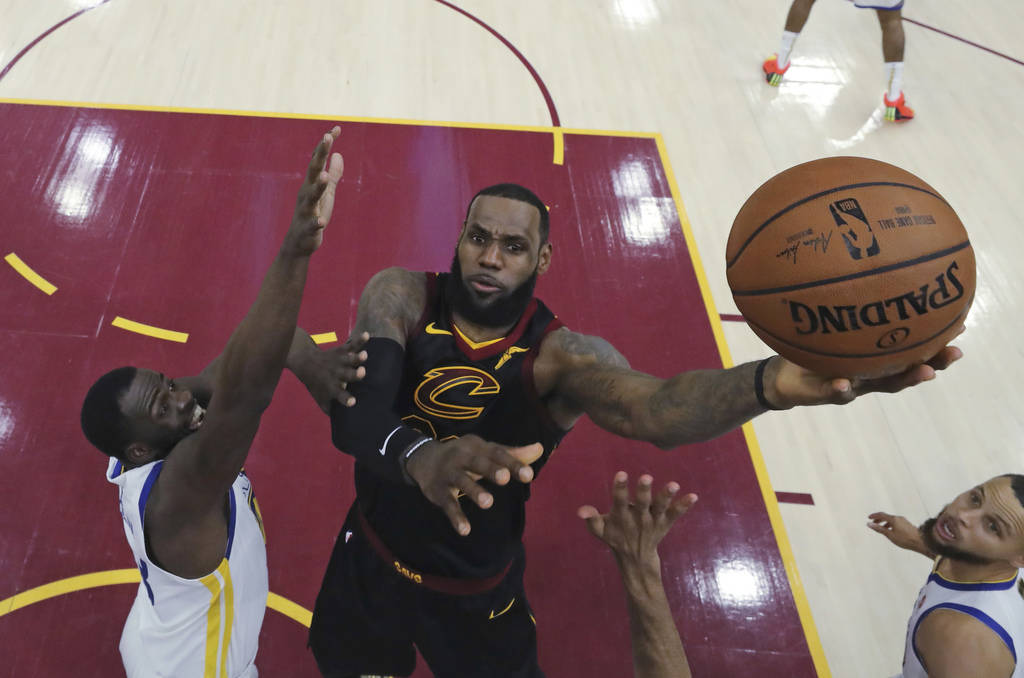 LeBron James' decision to take his talents to Los Angeles quickly transformed the 16-time NBA champion Lakers into title contenders again at Las Vegas sports books.
Los Angeles, mired in a five-year playoff drought, opened at 9-2 odds at the Westgate sports book to win the 2019 championship shortly after news broke Sunday that it had signed James to a $154 million, four-year contract.
After taking some instant action on the Lakers, the Westgate moved their odds to 7-2, which is tied with the Boston Celtics for the second choice behind the Golden State Warriors, the minus-110 favorite to repeat as champs.
"Within a matter of minutes, we took money on (the Lakers) and went down to 7-2," Westgate sports book manager Jeff Sherman said. "It doesn't mean they're the second- or third-best power-rated team. But we anticipate futures bets on them. We're trying to be proactive.
"The betting support is always there behind LeBron James and people are hopeful he can get other players with him, whether it's Kawhi (Leonard) or someone else."
The Lakers opened at 20-1 odds on June 2 and the Westgate took a $4,500 wager on them at 12-1 on Friday before moving them to 8-1.
Cleveland was 12-1 on Friday when it was still in the running to retain James. But the Cavaliers saw their odds skyrocket to 500-1 on Sunday.
Boston's odds improved from 4-1 to 7-2 to win the title.
"They're the clear-cut favorite to win the Eastern Conference now that he's out of the East and Philadelphia didn't get LeBron," Sherman said.
The Warriors are still the clear-cut favorite to win their fourth title in five years. Sherman said the Lakers are fourth in the Westgate's power rankings behind Golden State, the Houston Rockets and Boston, with the 76ers fifth.
"We'll see what happens with a second piece on the Lakers," Sherman said. "If they get anyone other than Kawhi Leonard, they'll be a good team and fun to watch but I don't think they're a title contender yet.
"If they get Kawhi, they would go to 2-1 and be the second-highest power-rated team right behind Golden State."
Contact reporter Todd Dewey at tdewey@reviewjournal.com. Follow @tdewey33 on Twitter.
2019 NBA title odds
Posted at Westgate sports book
(Up to 60-1)
Golden State Warriors: -110
Los Angeles Lakers: 7-2
Boston Celtics: 7-2
Houston Rockets: 7-1
Philadelphia 76ers: 14-1
San Antonio Spurs: 50-1
Oklahoma City Thunder: 60-1
Toronto Raptors: 60-1
(The Cleveland Cavaliers' odds skyrocketed to 500-1 on Sunday after LeBron James signed with the Lakers.)