Las Vegan Qui Nguyen captures World Series of Poker Main Event title
November 2, 2016 - 3:30 am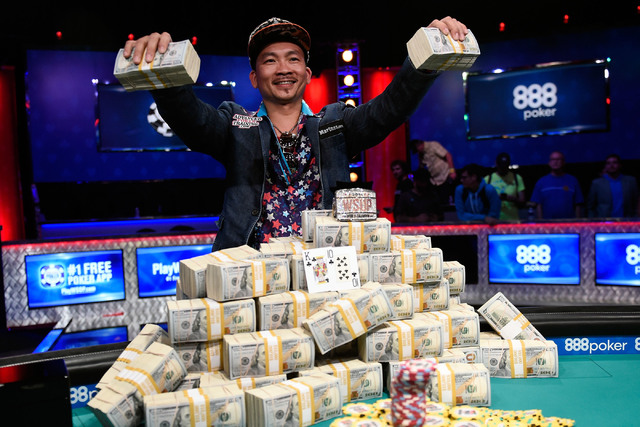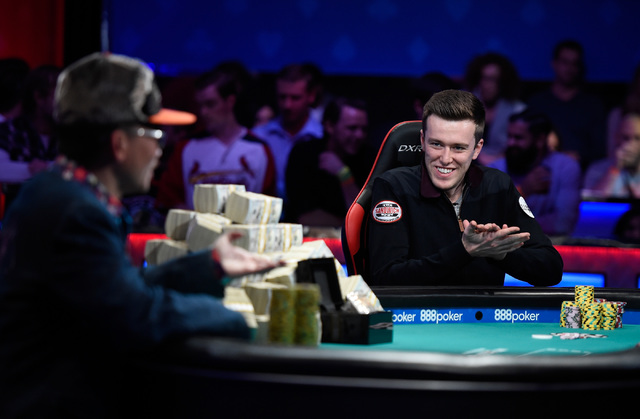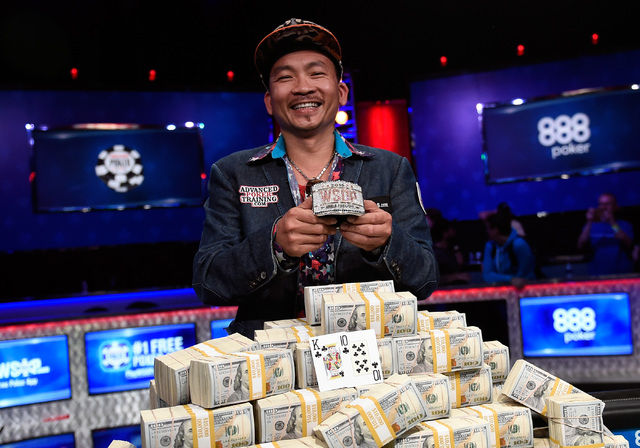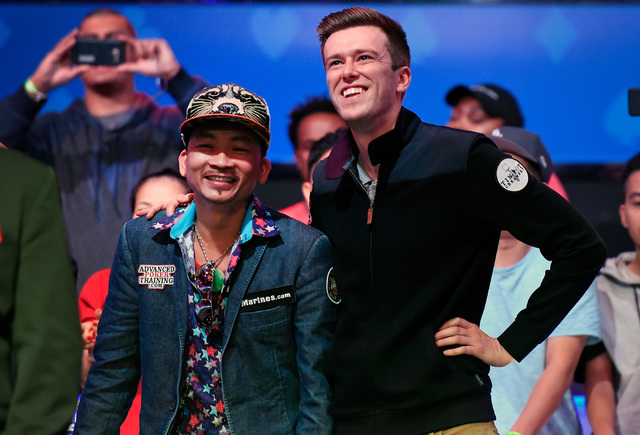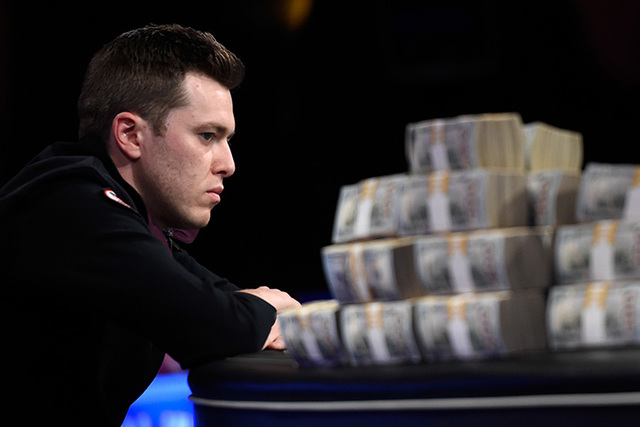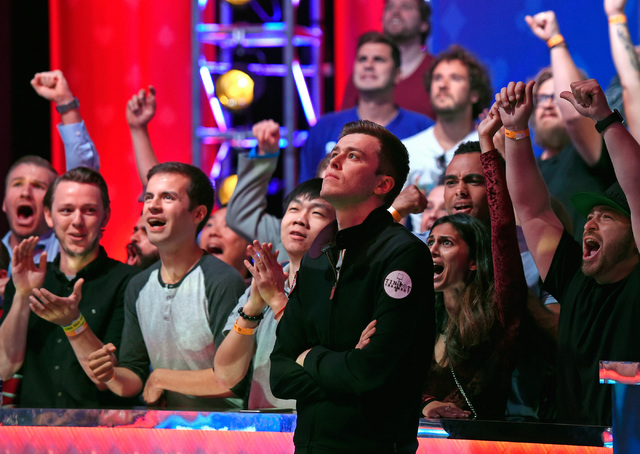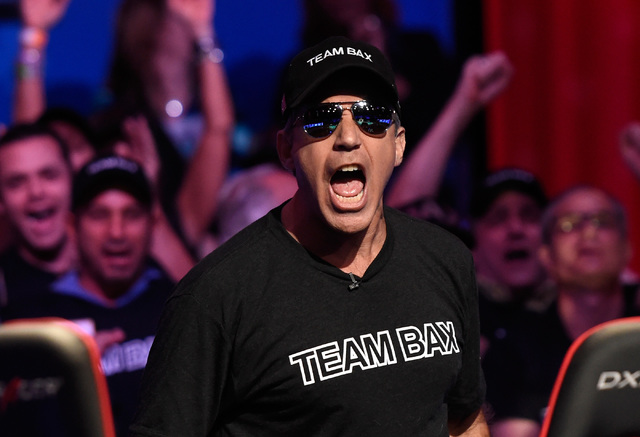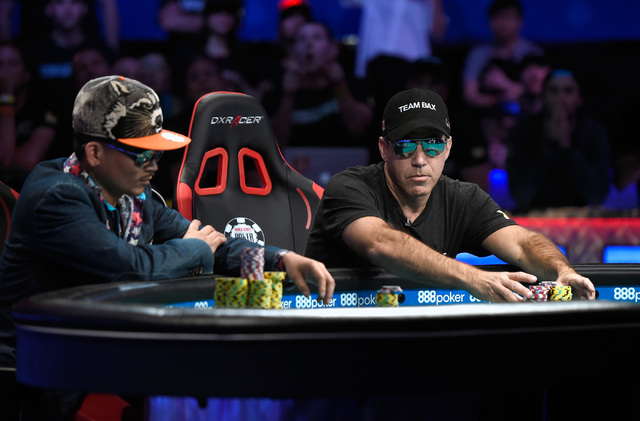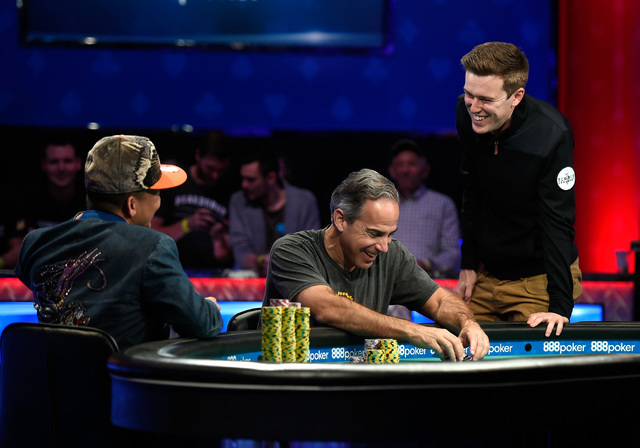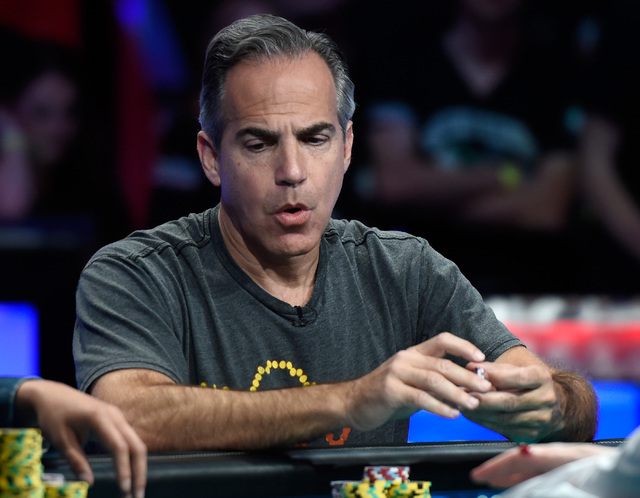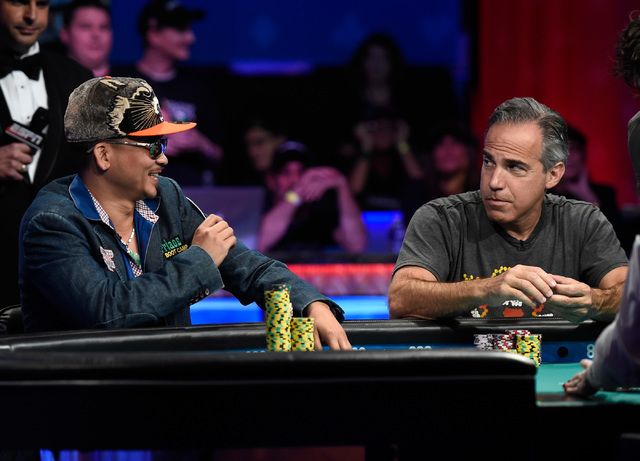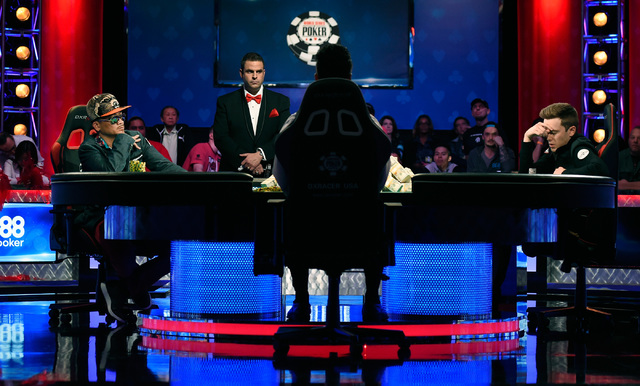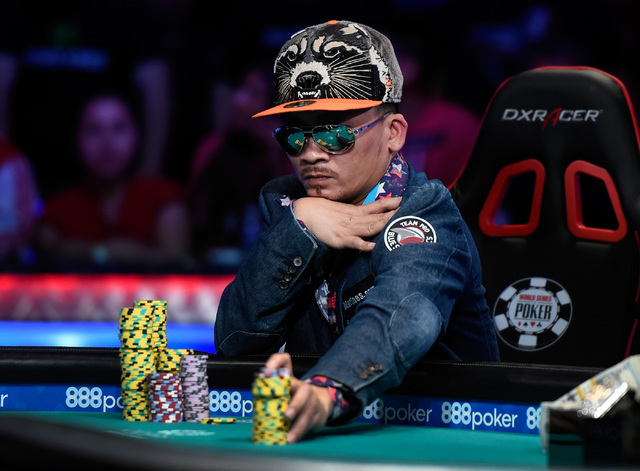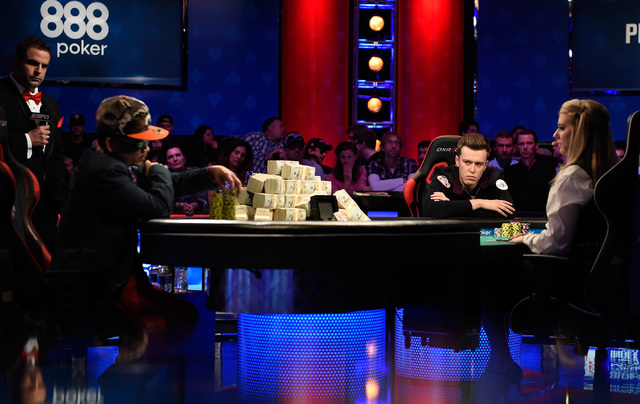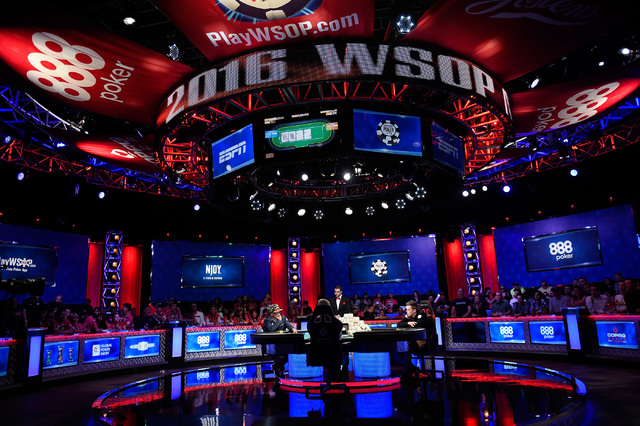 Las Vegan Qui Nguyen spent his first two days at the World Series of Poker's Main Event final table becoming the darling of the poker world.
He spent Tuesday night and Wednesday morning building a monster stack before finally securing a world championship when he eliminated Gordon Vayo at 3:21 a.m.
Nguyen, a complete unknown on the professional circuit that prefers baccarat to poker, outlasted a field of 6,737 players to capture the WSOP's $10,000 buy-in No-limit Texas Hold 'em World Championship.
Nguyen eliminated the poker pro when he called Vayo's all-in bet with suited K-10. Vayo was holding a suited J-10 and he failed to improve when the board fell 7-9-K-2-3.
It was the 365th hand of the final table.
The victory earned Nguyen $8 million. Vayo collected $4,658,452 for finishing second.
Nguyen was the breakout star on social media over the first two days of the final table. His aggressive, borderline erratic play, combined with his enthusiasm and "Guardians of the Galaxy" Rocket Raccoon baseball cap, proved a winning formula.
It was his play at the table, however, that made him rich.
While poker experts and analysts tried to make sense of some of his moves, his opponents never could get a read on Nguyen at the table.
In the end, that helped him rake in the cash prize and world championship gold bracelet. His only previous WSOP cash was a $9,029 check for taking 54th place in a $1,500 tournament back in 2009.
Nguyen began the day with a sizable chip lead over Vayo and Cliff Josephy. After taking a big pot from Nguyen on the first hand of the night, Josephy ran into major trouble when his set of 2s was dominated by Vayo's set of 3s.
Vayo knocked him out soon after with Josephy taking home the third-place prize of $3,451,175.
That left Vayo and Nguyen heads up.
Vayo faced two huge moments early in heads-up play that helped keep his chances alive. He took more than five minutes to decide to fold to Nguyen's all-in bet when Nguyen had rivered a flush to top the two pair Vayo had flopped.
Shortly after 9 p.m., Vayo was all-in with a suited A-J and Nguyen called with a suited K-9. Vayo's lead held up and he cut into what was a 4-1 chip advantage for Nguyen.
Vayo then needed a big stroke of luck to stay alive just after 1 a.m.
He re-raised Nguyen all-in after a flop of 7-8-Q hit the board and Nguyen immediately called.
Both players had a queen in their hand, but Nguyen's ace was far better than Vayo's 5.
Nguyen was an 81 percent favorite to win the and hand and end the tournament, but Vayo drew consecutive spades on the turn and river to double his stack and stay alive.
Vayo was able to rally to within about 30 million chips, but Nguyen continued to grind away at Vayo's stack with aggressive bets that didn't allow Vayo to see many hands played all the way through. He did survive several all-in bets where he had the best of the cards when the chips went in and a whole bunch where Nguyen simply folded.
In the end, he was just never able to overcome Nguyen's big stack.
The heads up battle was the longest since the event switched to the current format where the top nine players return for a made-for-TV final table.
The 181 hands of one-on-one play between Vayo and Nguyen surpassed the mark previously set when Pius Heinz beat Martin Staszko after 119 hands in 2011.
Contact Adam Hill at ahill@reviewjournal.com or 702-277-8028. Follow @adamhilllvrj on Twitter.