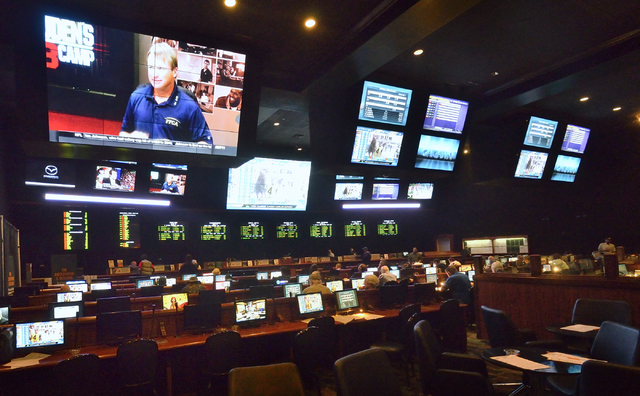 More than $1 million is up for grabs in two NCAA Tournament contests in Las Vegas. Of course, it's far from easy to win the money.
Station Casinos is offering "Last Man Standing" again this year. The entry fee is $25, and contestants get a fifth entry for free after buying four. Contestants are required to make a pick against the spread on each day of the tournament. A winning pick advances; a losing pick means elimination for that entry. The deadline to enter is Thursday.
The prize pool is a guaranteed $50,000, yet 100 percent of all entry fees are returned as prize money. Last year, the prize pool reached $56,550.
"When it comes to contests, nothing compares to 'Last Man Standing.' If you keep winning, you're playing every day," Sunset Station sports book director Chuck Esposito said. "The guests seem to love it a lot."
A "March Mania" parlay card is offered at William Hill sports books, and the entry fee is $5. The goal: Go 20-for-20 against the spread and win $1 million.