Las Vegas oddsmakers, bettors revved up over LA Chargers
Updated May 3, 2018 - 8:42 pm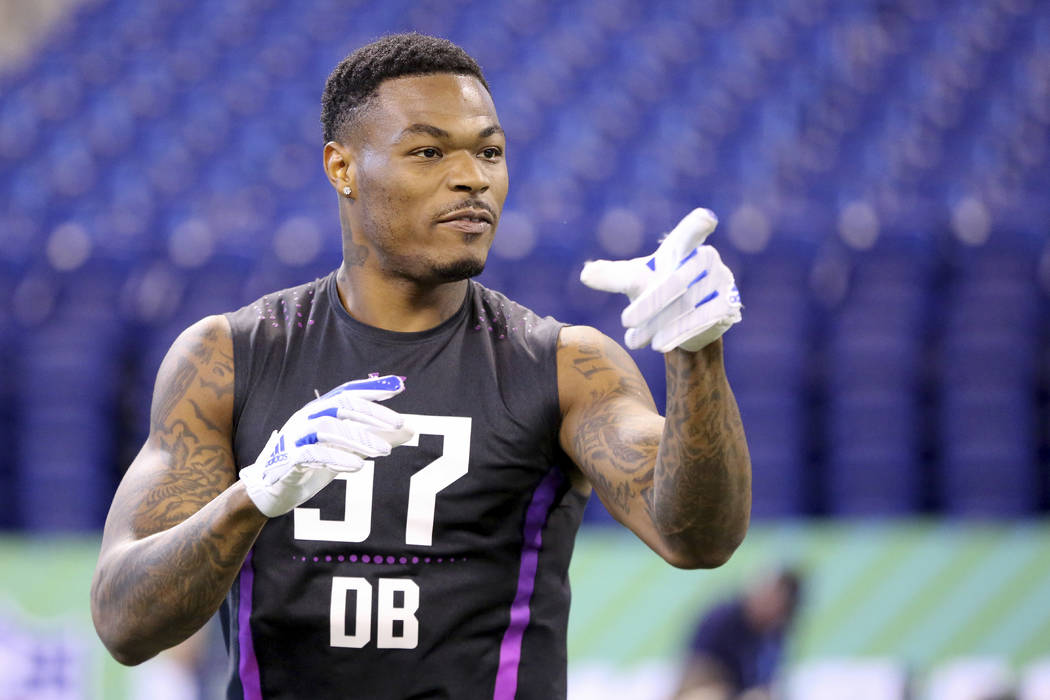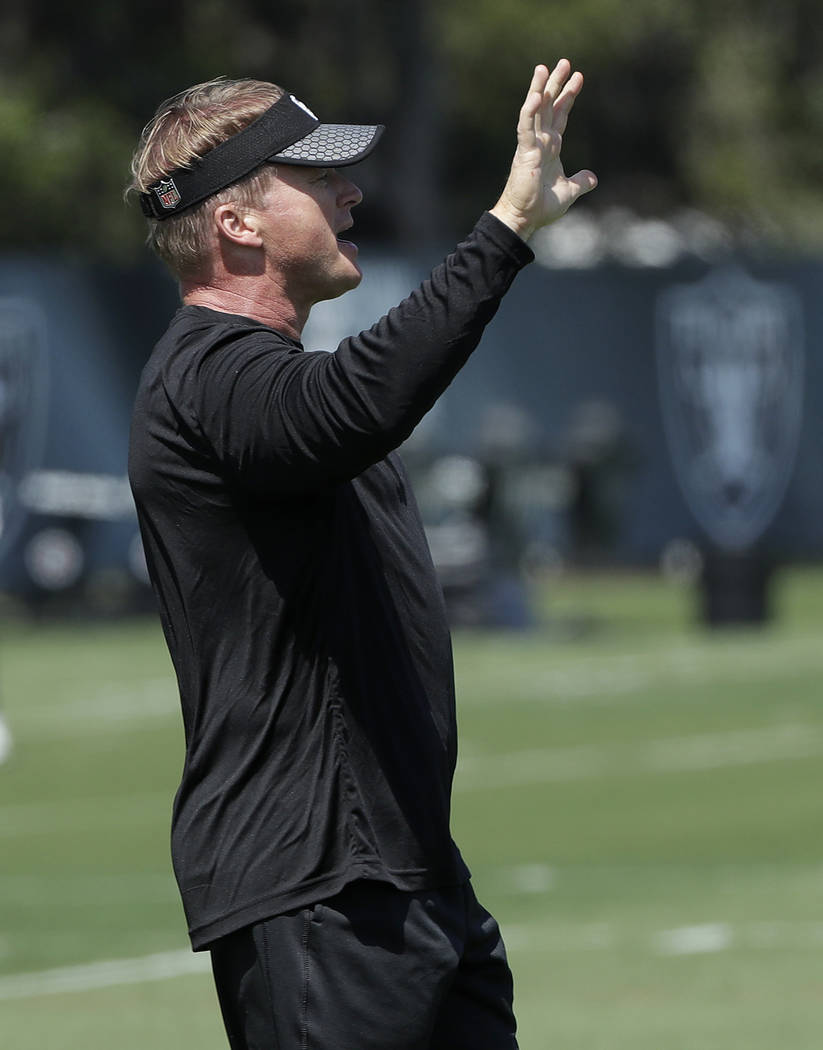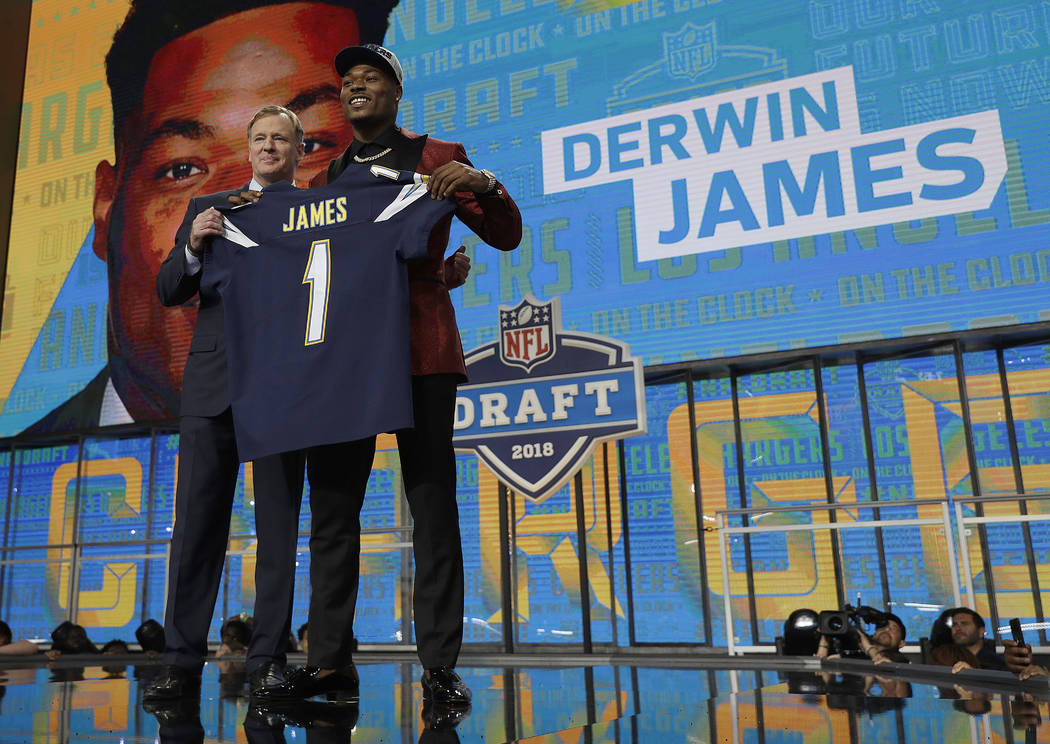 A CG Technology sports book bettor placed a $10,000 futures wager to win $250,000 on the Oakland Raiders to win Super Bowl LIII.
But Las Vegas oddsmakers and bettors alike have greater expectations for another AFC West team that appears to be supercharged for the 2018 NFL season.
"We really like the Chargers," Westgate sports book manager Ed Salmons said. "Their (scoring) defense was top three in the league last year. Their starting corner and linebacker missed the whole year, and they just drafted (safety Derwin James) out of Florida State that we really liked.
"Put it all together and their defense could be a monster this year. They could be last year's Jacksonville. Their talent level is that good."
Los Angeles went 9-7 last season, when missed field goals in the first two weeks cost them two possible wins and a playoff berth.
The Chargers' 2018 win total is 9½ (Under minus 120) at the South Point sports book, 9 (Over minus 140) at the Westgate and 8½ (Over minus 145) at CG Technology after they opened at 8 (Over minus 130).
"They love the Chargers," said CG Technology sports book director Jason Simbal, who took a $500 bet on Los Angeles to win the AFC West at plus 260.
Down on Raiders
The Raiders, under coach Jon Gruden, are among the Super Bowl futures ticket leaders at the South Point and Westgate. Both books have Oakland's win total at 8, and CG Technology has it at 8½.
"They're in a division that's a lot tougher than people think," South Point sports book director Chris Andrews said. "The Chargers are going to be real good. Everybody thinks Kansas City is going to take a step back, but I'm not so sure about that. And I think Denver's defense is as good as anybody's in the league.
"If Case Keenum can have a decent season, I think Denver's right there for a playoff spot. I'm not so down on the Raiders, but their schedule is probably tougher than people realize."
Salmons is really down on Oakland.
"I don't think much of them. I don't like their talent level on offense," he said. "They traded a third-round pick for Martavis Bryant, and he's probably pick'em to make it to the end of the year without getting busted on another marijuana offense. Nobody drops the ball more than Amari Cooper. I thought Marshawn Lynch retired three years ago, and if Jordy Nelson had anything left to give, Green Bay would've kept him.
"It's hard to take a coach who coached 10 years ago and bring him back in. All he knows is the way he used to do it, and the NFL is such an evolving, changing game. I think it will take Gruden two years to get up to speed with everyone else. At that point, he'll either go announce for $6 million a year or stick it out. I wouldn't be surprised if he didn't make it to Vegas when they actually move here."
Big bets on win totals
The South Point posted its NFL win totals Tuesday, and a bettor made three wagers to win $10,000 (Cardinals Under 6½, Bengals Under 7 and Ravens Over 8) and four bets to win $5,000 (Browns Over 5, Bears Over 6½, Bills Under 7½ and Jets Under 6).
Arizona, which signed quarterbacks Sam Bradford and Mike Glennon before drafting UCLA QB Josh Rosen with the 10th overall pick, is tied with Cleveland for the lowest win total at the Westgate at 5½.
"I see no point in drafting a guy at No. 10 and not playing him. You have to play him. Bradford's hurt all the time anyway," Salmons said. "They look like a team that's totally rebuilding."
The Seahawks also are rebuilding. Seattle opened at 9 (Under minus 125) at CG Technology, but was quickly bet to 8 (Over minus 120).
"People are thinking that's the end of the run there," Simbal said. "They lost a lot of players, and the 49ers and Rams both got a lot better."
Super action
The top five Super Bowl futures ticket leaders at CG Technology, in order, are the Vikings, Rams, Packers, 49ers and Saints. The money leaders are the Patriots, Vikings, Rams, 49ers and Packers.
"I'm with probably most guys who think the 49ers are going to be pretty good," Andrews said.
Contact reporter Todd Dewey at tdewey@reviewjournal.com. Follow @tdewey33 on Twitter.