LIVE NFL BETTING BLOG: Tennessee Titans at Baltimore Ravens
Updated January 11, 2020 - 8:54 pm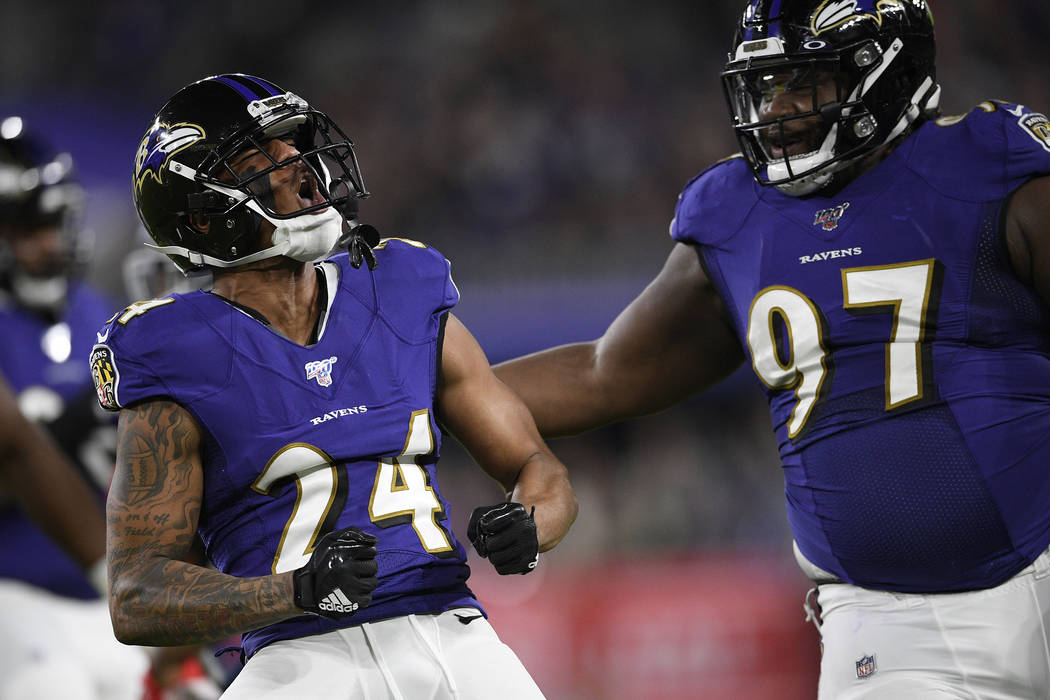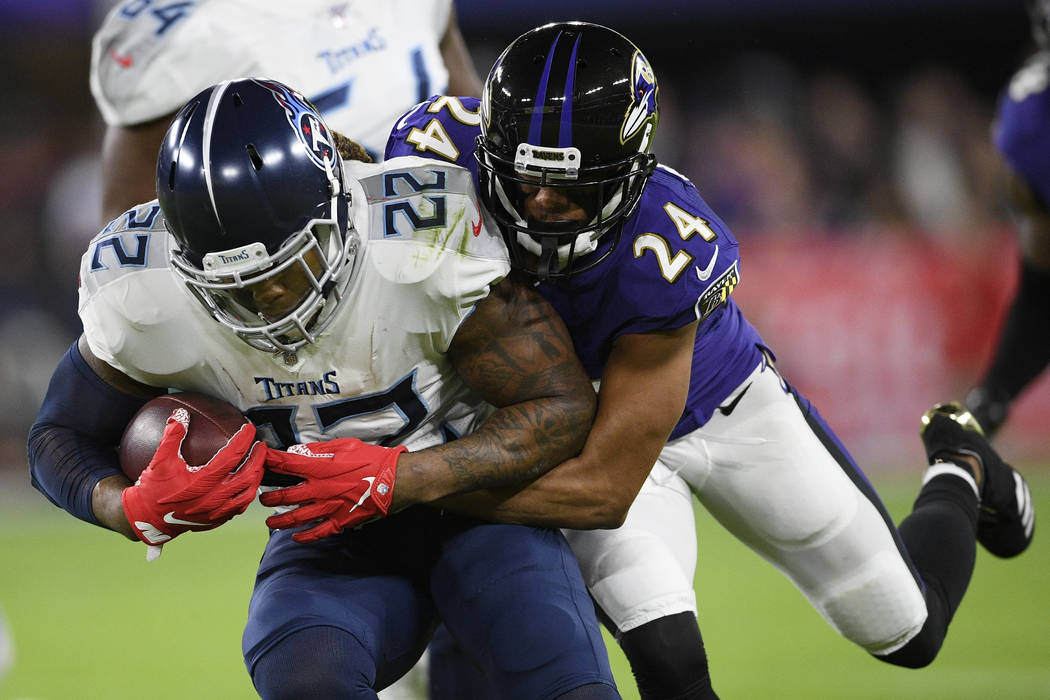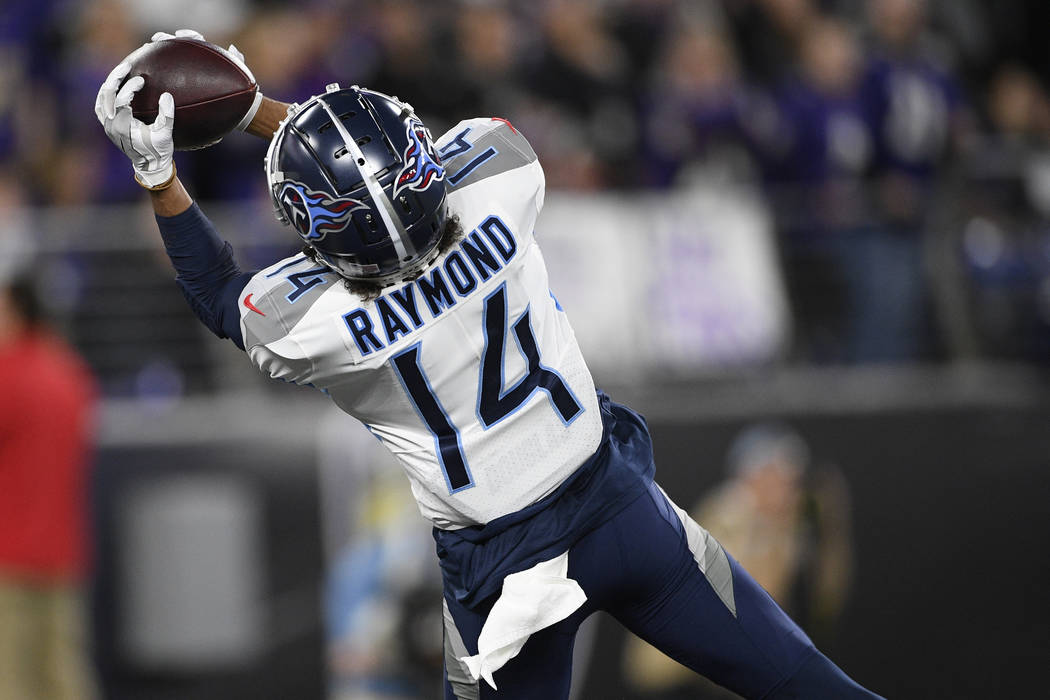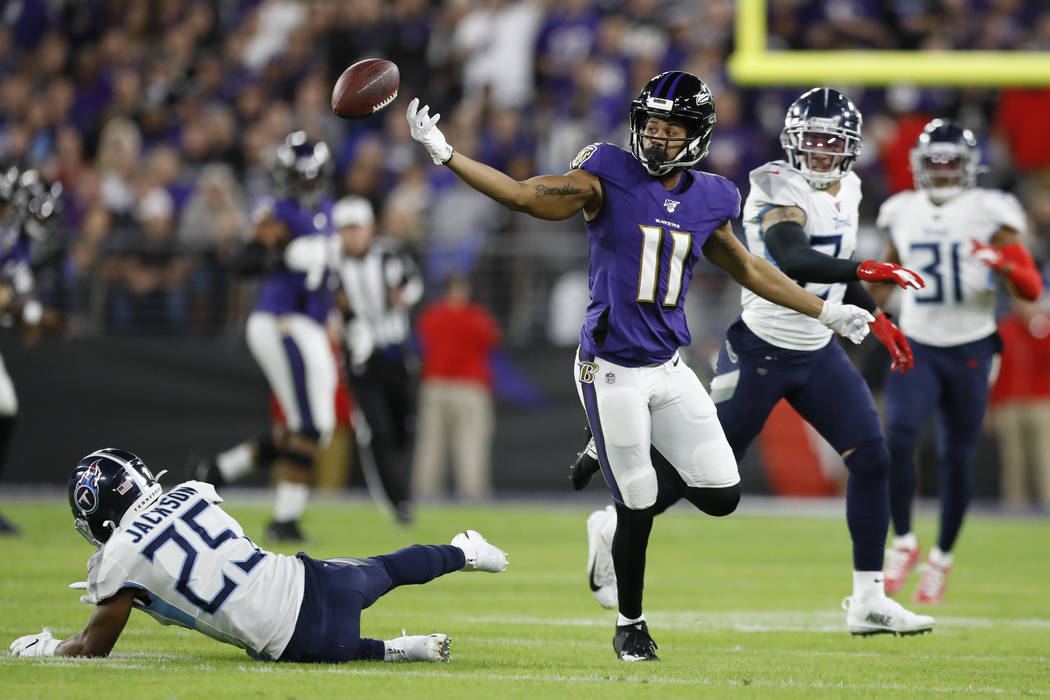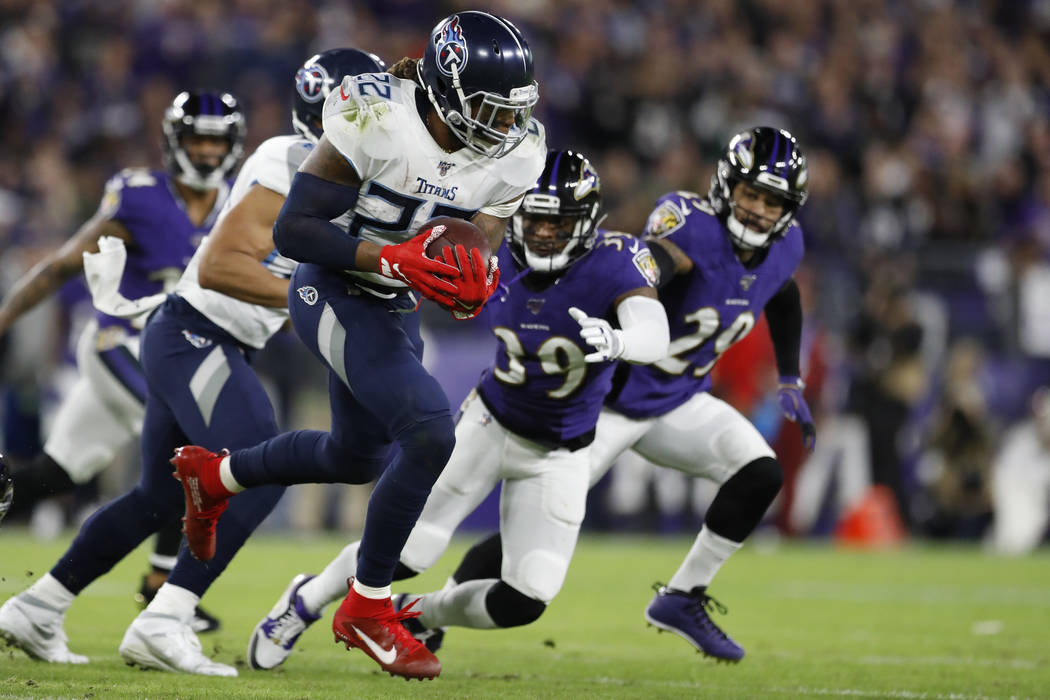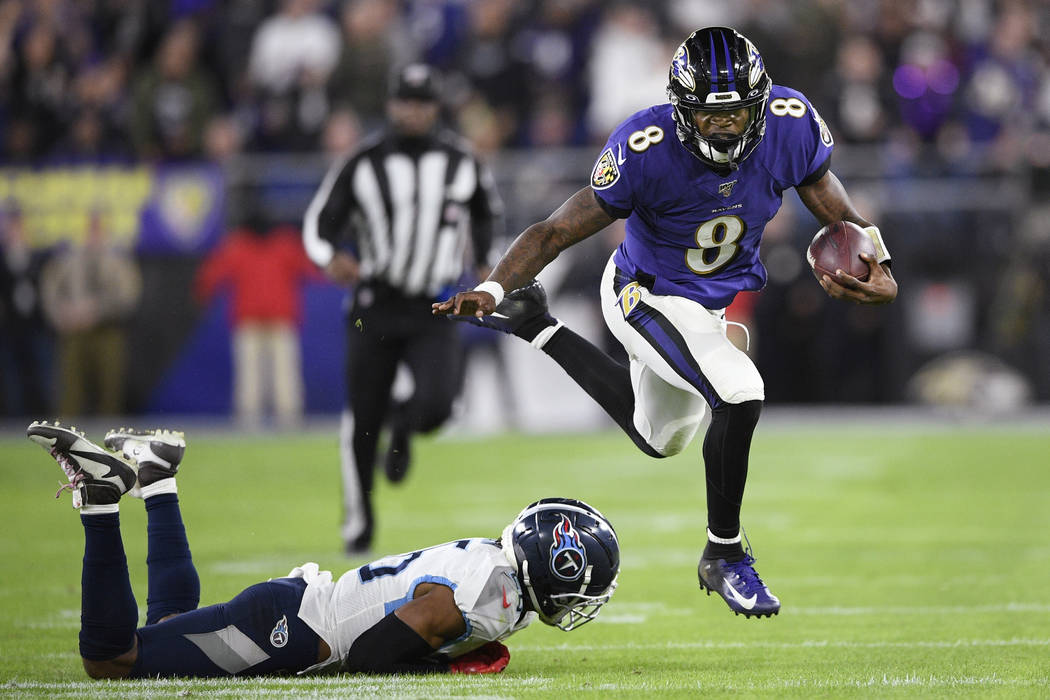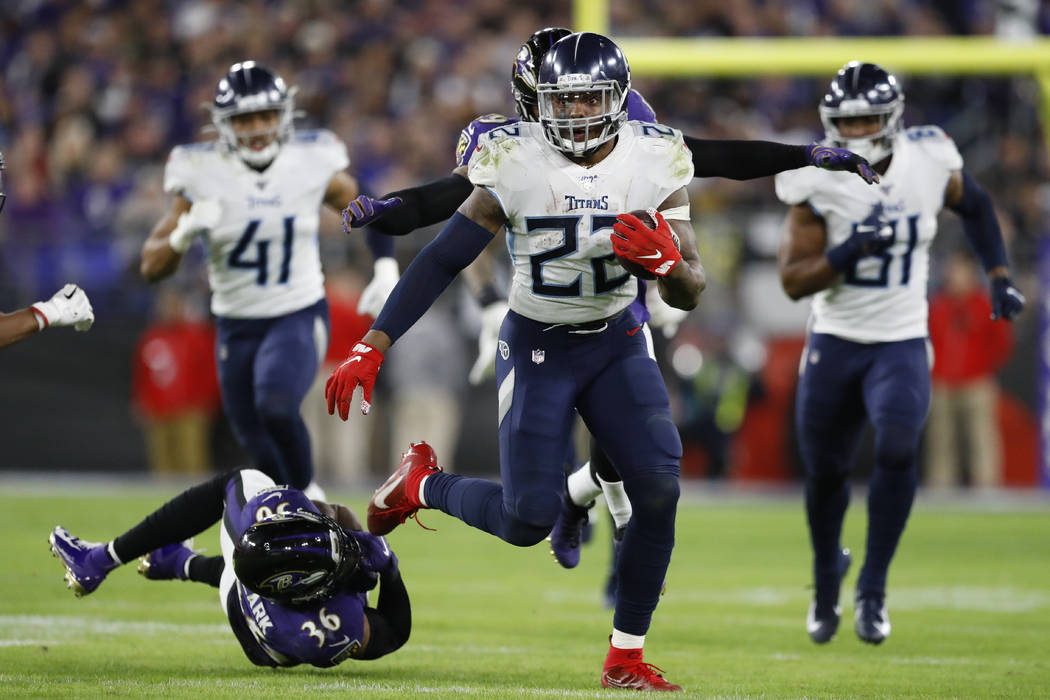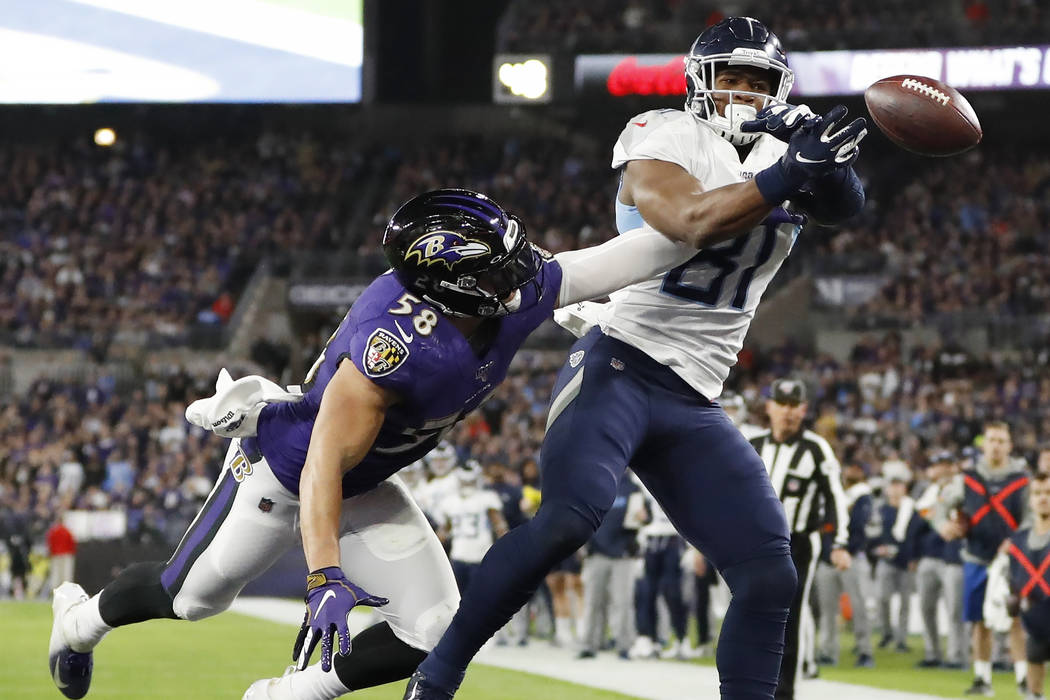 The best team in the NFL meets the team that knocked off the defending champs in today's second divisional playoff matchup.
The Baltimore Ravens (14-2), the top seed in the AFC, welcome the No. 6 seed Tennessee Titans (10-7) at 5:15 p.m. PST. The Ravens, behind presumed MVP quarterback Lamar Jackson, are 9½-point favorites over the Titans, who eliminated the defending champion New England Patriots 20-13 last week. The total is set at 47½.
Refresh this blog throughout the day to track player props, movement on the live betting line, halftime odds and much more.
5:11 p.m.: Ravens money has driven the line up to 10, and the total remains at 47½. Baltimore is about a -500 favorite on the money line, with the Titans around +400. Consensus first-half line is Ravens -6½ (-120), total 23½ (over -120).
5:14 p.m.: Some notable player props: Ravens quarterback Lamar Jackson passing yards 210½, rushing yards 76½. Titans running back Derrick Henry 94½ rushing yards.
5:15 p.m.: We're underway.
5:26 p.m.: Just when it looked like Baltimore was driving for a score, a pass is deflected and intercepted, and Jackson commits a personal foul on the tackle. Live line drops to Ravens -7½, total 43½.
5:29 p.m.: Live line actually moves to Ravens -6½ (-125) before the Titans start the series. Money line -320 (Titans +250).
5:35 p.m.: Jonnu Smith makes a great touchdown grab, and the Titans lead 7-0. Smith was 20-1 to score the first touchdown at Westgate, 18-1 at Circa. First score will be a touchdown cashes at -200. Live line moves to Ravens -4½ (-125), -230 money line (Titans +185), total 47½.
5:45 p.m.: First quarter ends with Ravens facing fourth-and-1 in their own territory. First-quarter winners: Titans +3, total under 9½.
5:48 p.m.: Ravens are stopped short, and the game is on. Live line Ravens -3½ (-125).
5:52 p.m.: WOW. Game is really on with 45-yard touchdown pass to Kalif Raymond. Titans lead 14-0. Ravens still barely favored on the live line at -1½, -125 on money line (Titans -105), total 52½.
5:57 p.m.: We have a new favorite. Titans force a three-and-out and are -125 on the live line (Ravens -105), -1½ spread, total 51½.
6:04 p.m.: Ravens finally get a stop, but the Titans remain a slight favorite (-125) on the William Hill live line.
6:15 p.m.: Ravens finally get on the board with a 49-yard field goal from the near-automatic Justin Tucker. Titans still favored on the live line at -140, -2½ spread, total 47½.
6:24 p.m.: Ravens get a stop and are now favored again at -125 (Titans -105). Bouncing around almost play by play right now.
6:30 p.m.: Titans were favored again (-125) coming out of the two-minute warning.
6:40 p.m.: Ravens kick a field goal on the final play of half. Titans 14, Ravens 6 at the break. Ravens now -150 on the live line.
6:42 p.m.: Second-half lines: Ravens -10, total 24 at William Hill. Ravens -9½, total 24½ at Westgate.
6:45 p.m.: First-half winners: Titans +6½, total under 23½. Longest TD over 41½ yards. Yes, there was a score in the final two minutes of the first half cashes at -300.
7:08 p.m.: Ravens up to -175 on the live line facing fourth-and-short inside the Titan 20.
7:11 p.m.: And Jackson is stopped short again. Live line moves to Ravens -120.
7:16 p.m.: Quite a turn of events as Titans take a 21-6 lead on Derrick Henry's touchdown pass (yes, pass). Tennessee now -350 on the money line, and the AFC's top seed is officially in trouble.
7:20 p.m.: Jackson is stripped, Titans recover, and all the money-line parlays tied to Baltimore are about to go in the trash.
7:25 p.m.: The rout is on? Ryan Tannehill dives in, and the Titans lead 28-6 with 4:16 left in the third quarter. Tennessee is -1,600 on the money line (bet $1,600 to win $100), -13½ spread, total 49½.
7:37 p.m.: Jackson is intercepted, and even with a quarter to play, that is probably that.
7:39 p.m.: End of the third quarter, Titans 28, Ravens 6. Money line is off the board on William Hill app.
7:41 p.m.: Bet from earlier: Largest lead over 17½ cashes at +170. Some others that aren't official but are basically decided: No lead change in the fourth quarter, -450; no tie again after 0-0, -140.
7:45 p.m.: Some decided player props: Henry over 94½ rushing yards (173 and counting); Tannehill over 1½ TD passes (+140 odds); Lamar Jackson over 75½ rushing yards (87).
7:53 p.m.: Prop bettors had a chance to cash on a successful 2-point conversion (+280), but the pass was incomplete. Ravens do cut the lead to 28-12 with 11:04 to play. Titans still -2,000 on the money line (Ravens 10-1 to come back). Live line -10½ (-125), total 48½ (under -145).
8:07 p.m.: Ravens get the ball back and keep their slim comeback hopes alive down 28-12. Titans -10,000 on the money line (Ravens 25-1 to win). Live line Titans -10½ (-105).
8:15 p.m.: The Ravens fail on fourth down, and the game appears all but over with 4:26 to play.
8:23 p.m.: Totals bettors still not out of the woods.
8:25 p.m.: FINAL: Tennessee Titans 28, Baltimore Ravens 12. Titans win outright as +400 or better underdogs, easily cover 10 points. Game stays under 47½ despite some late scares.
8:28 p.m.: That's all, folks. Thanks for reading, and we'll be back for Sunday's playoff doubleheader starting at noon.