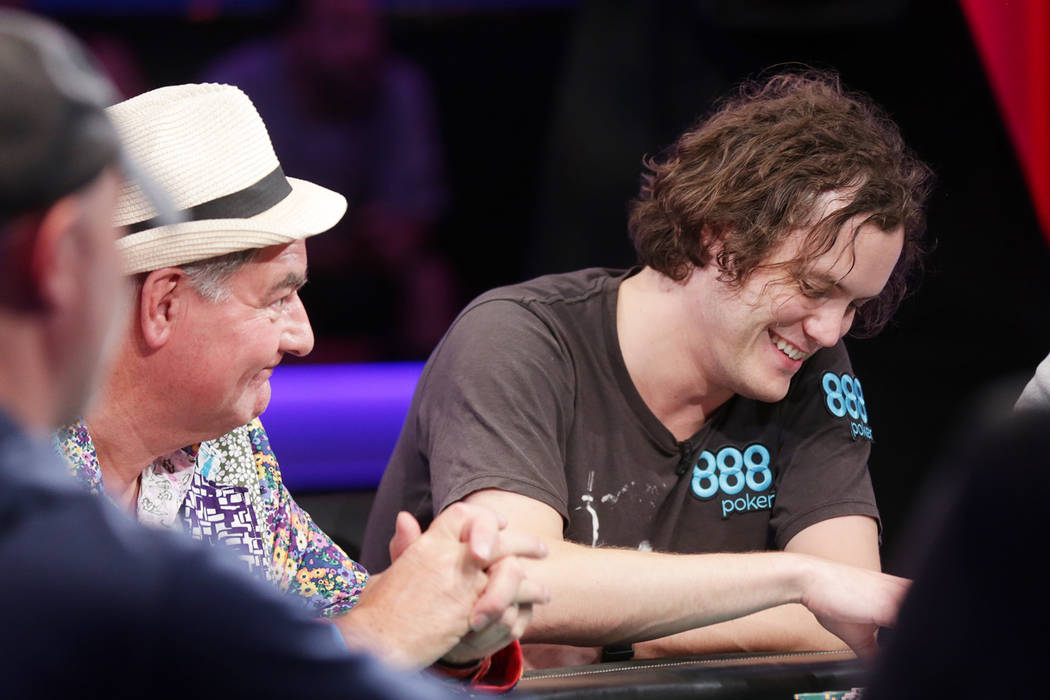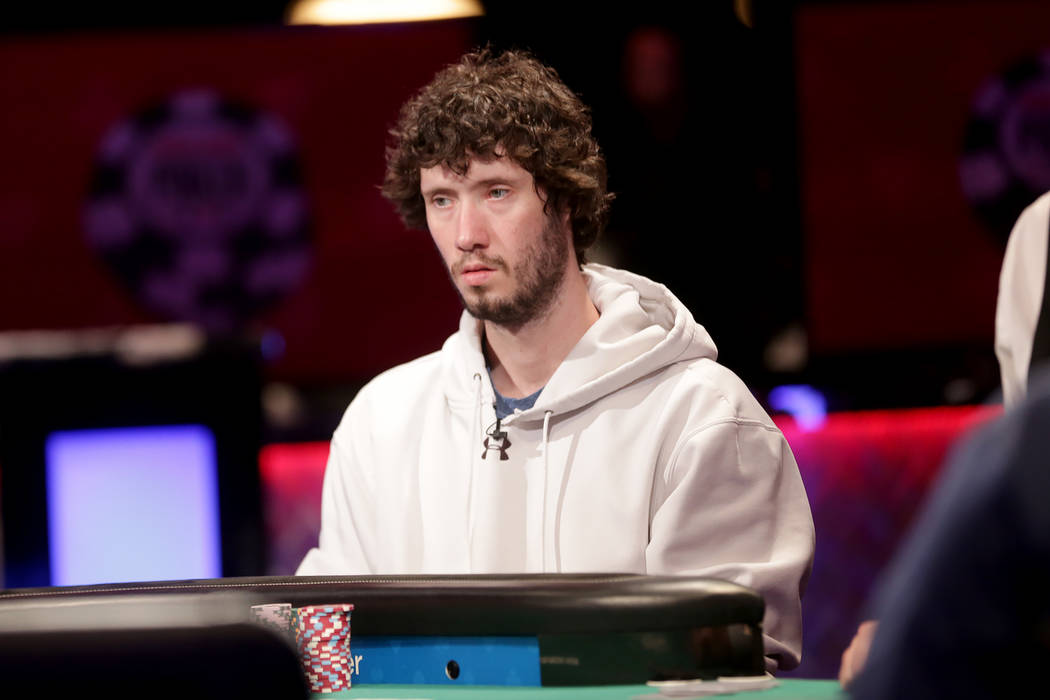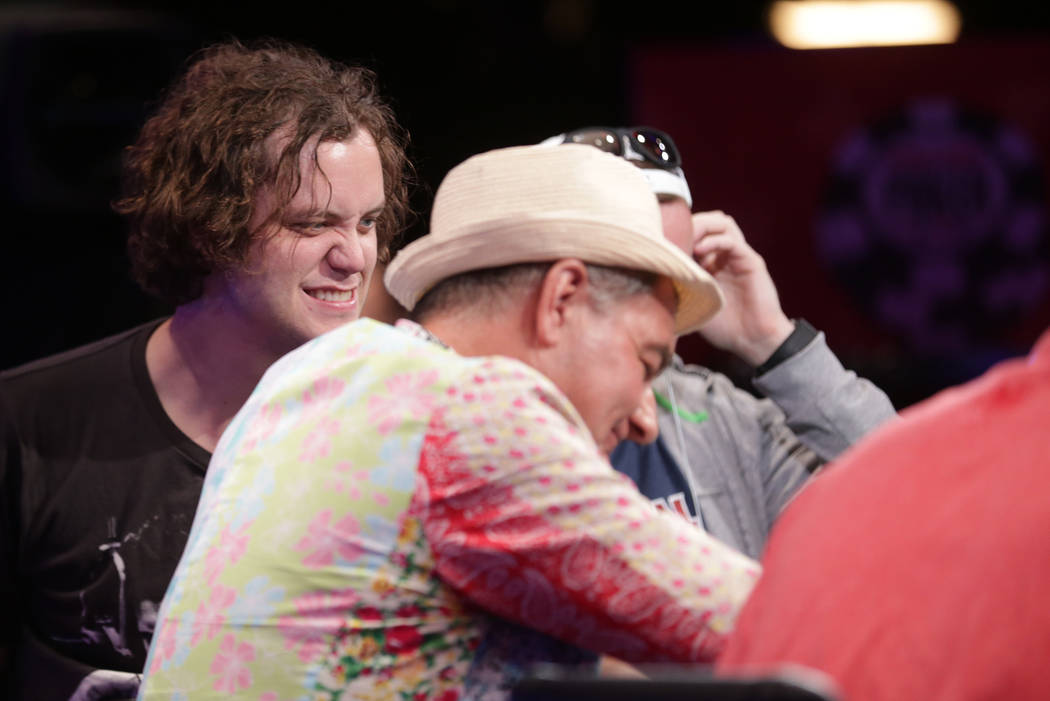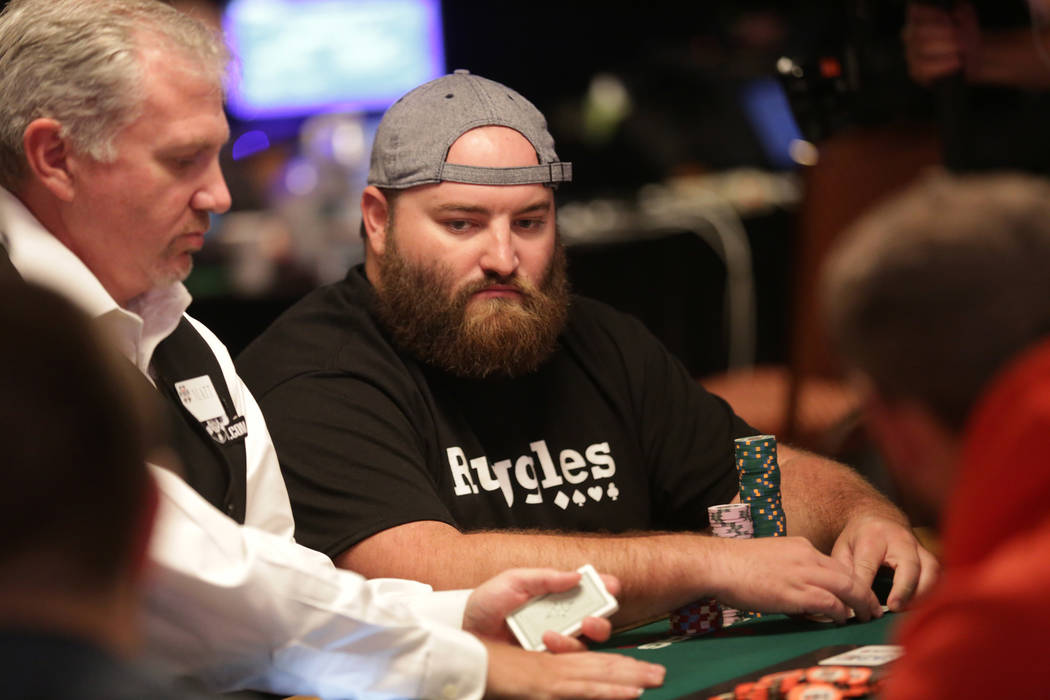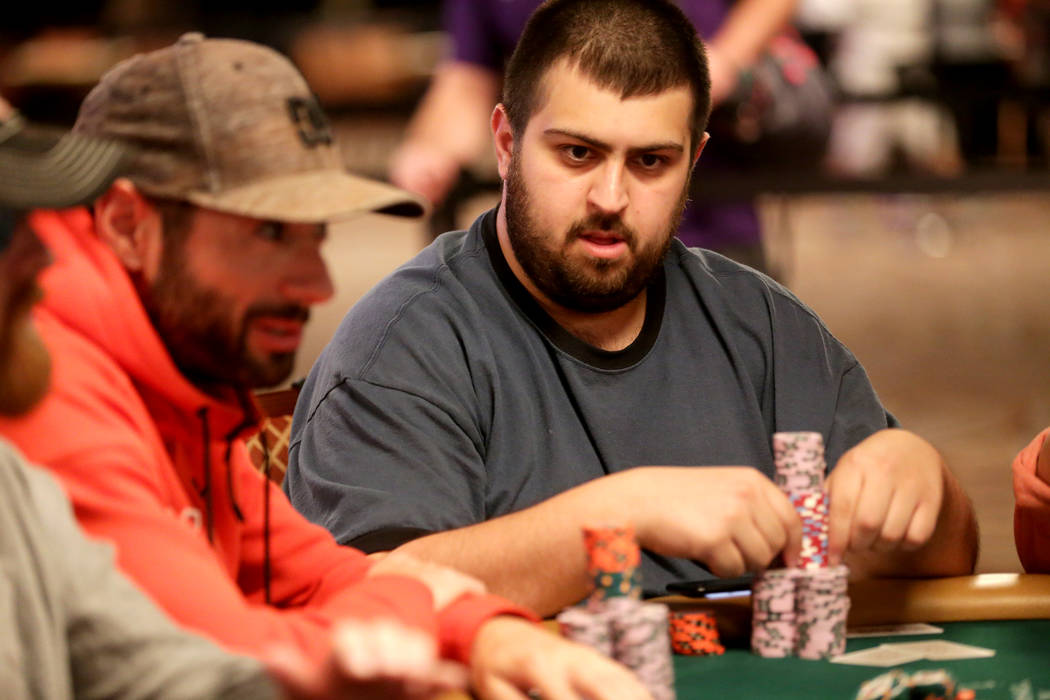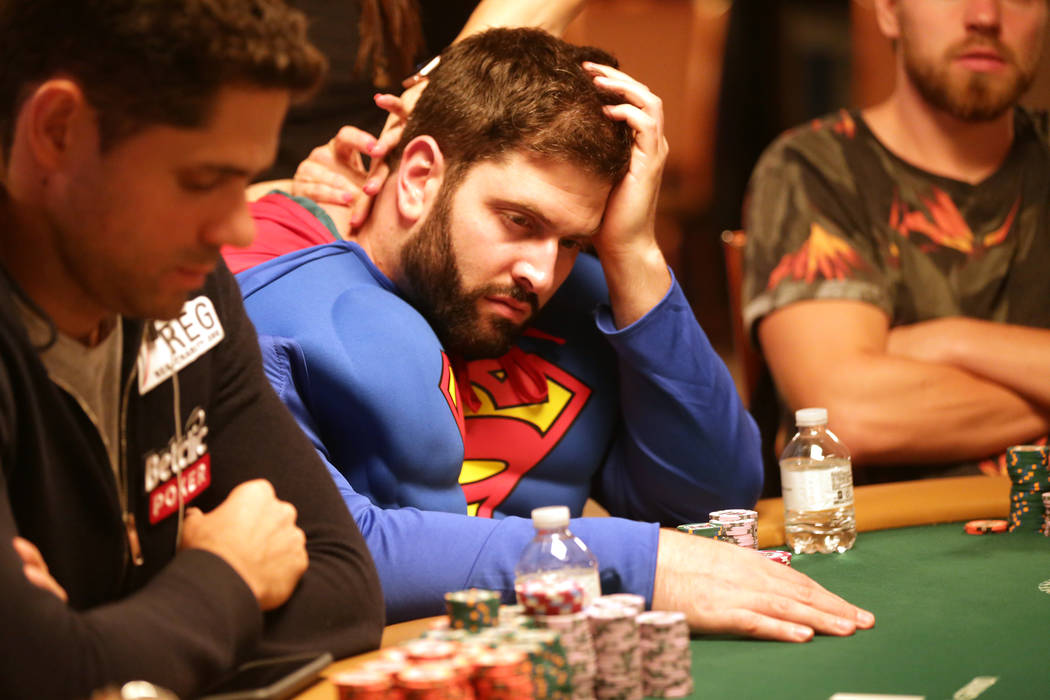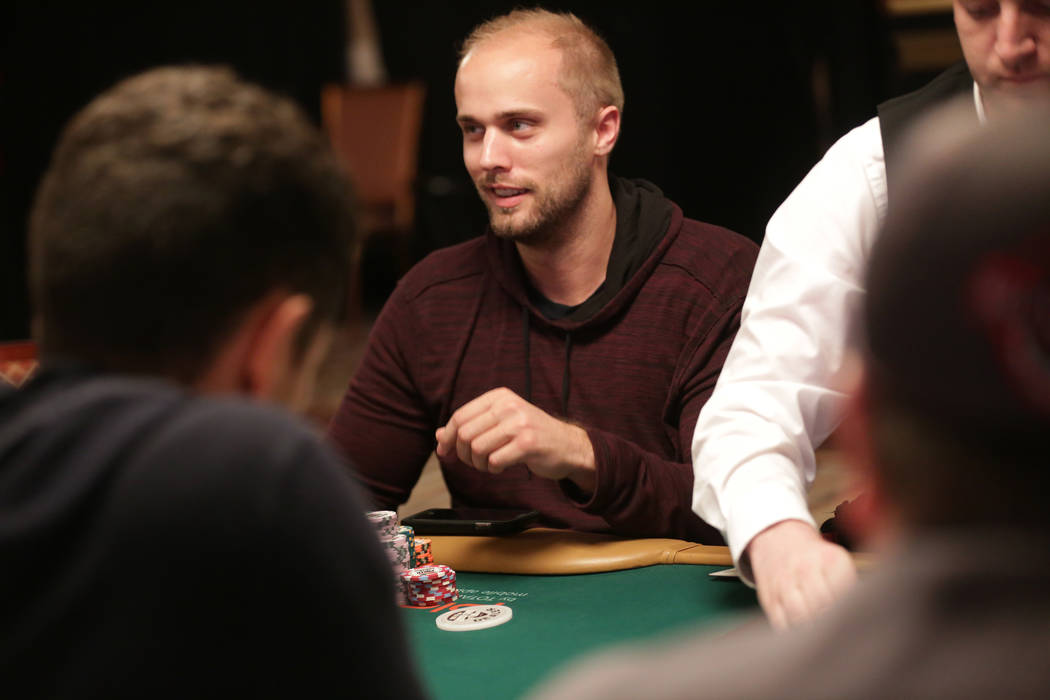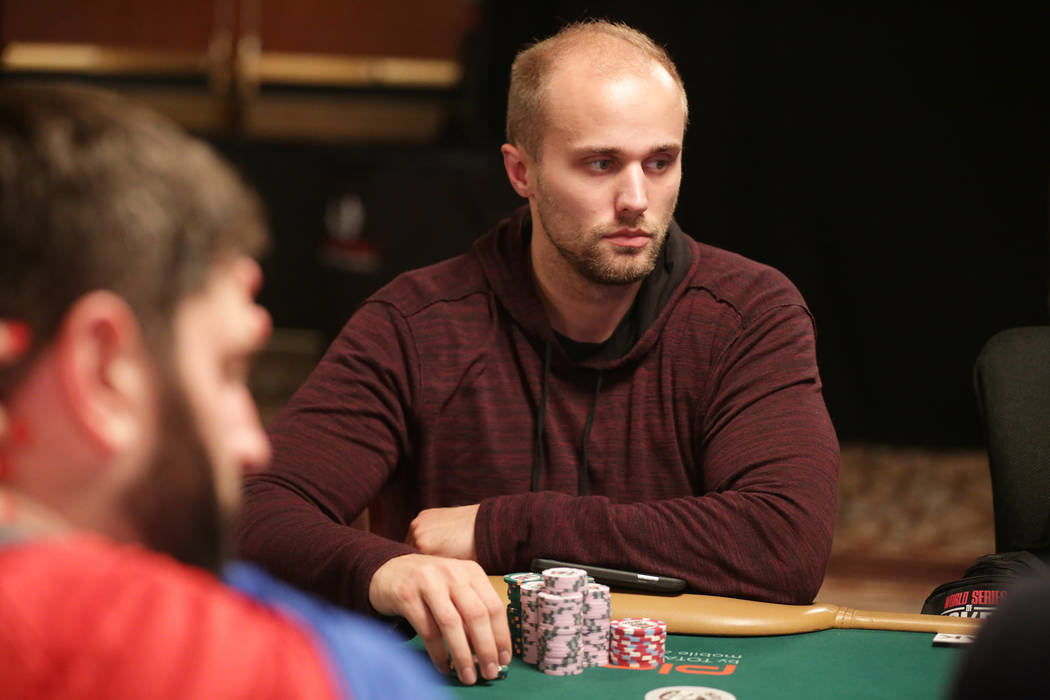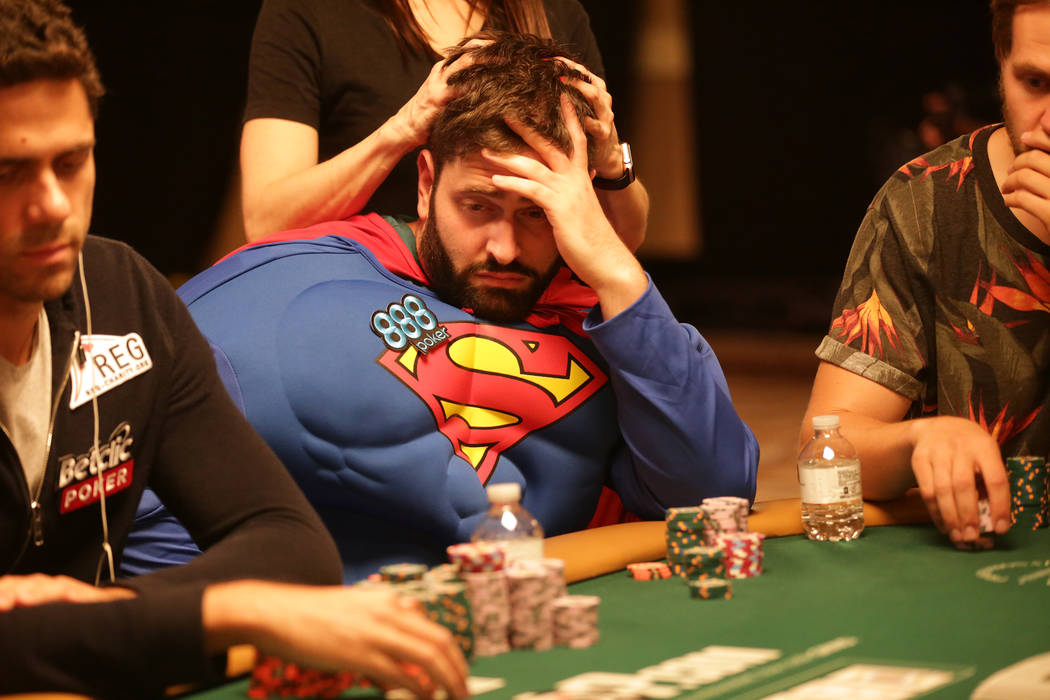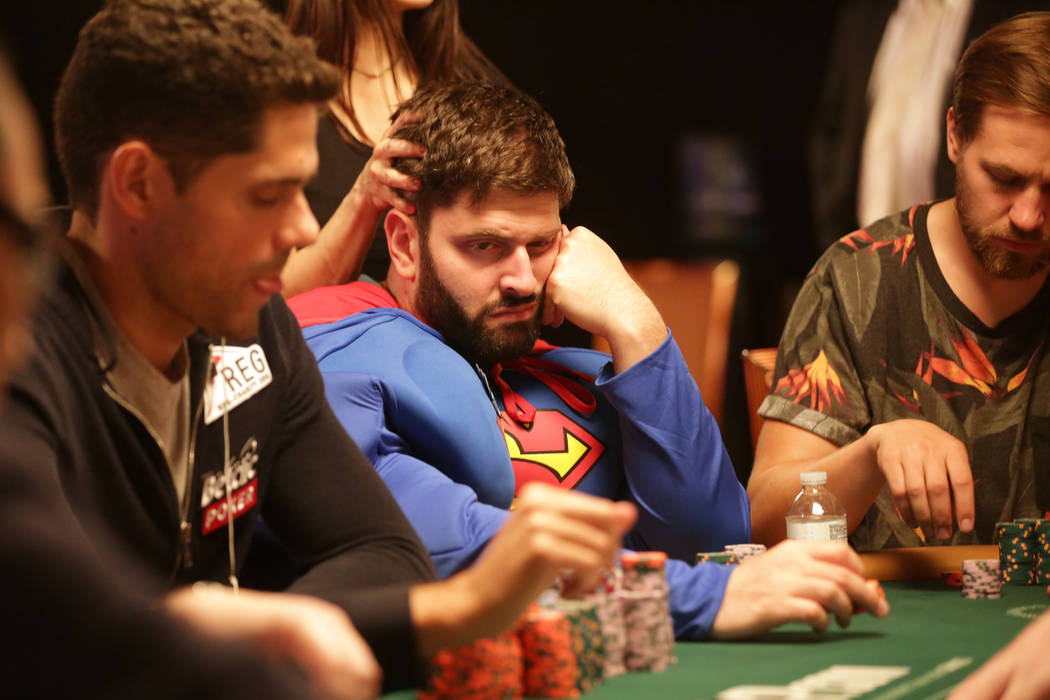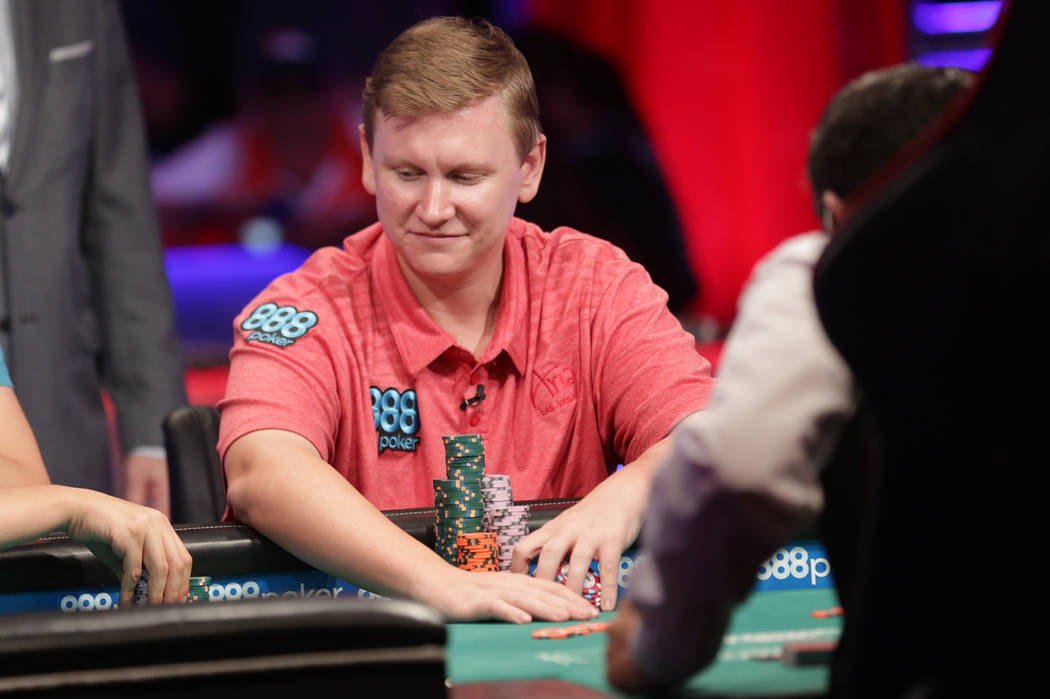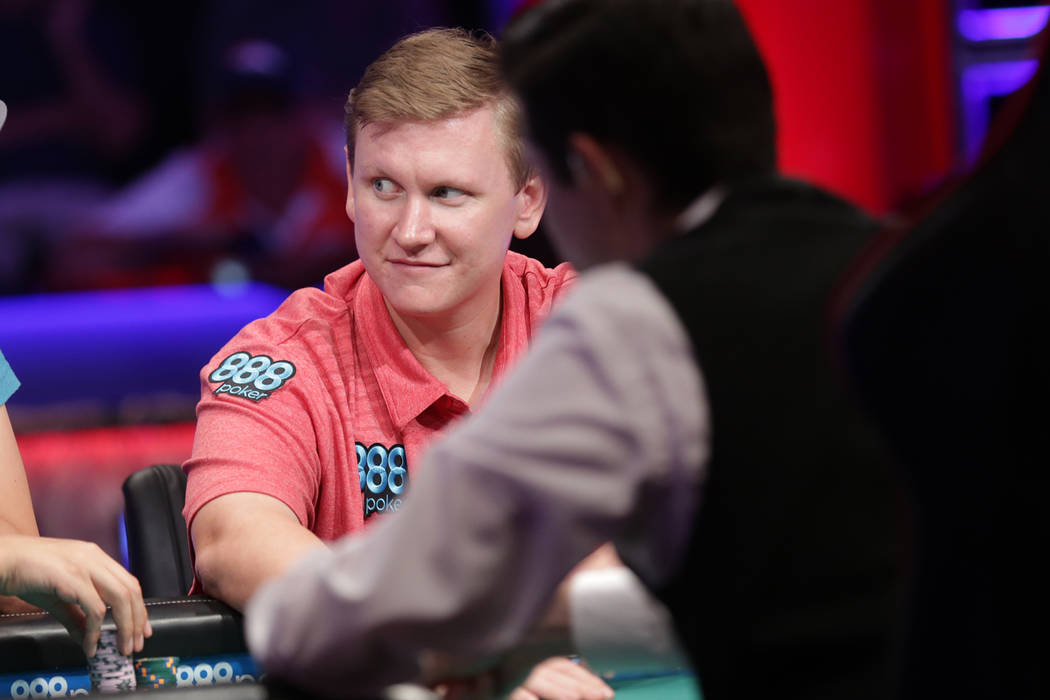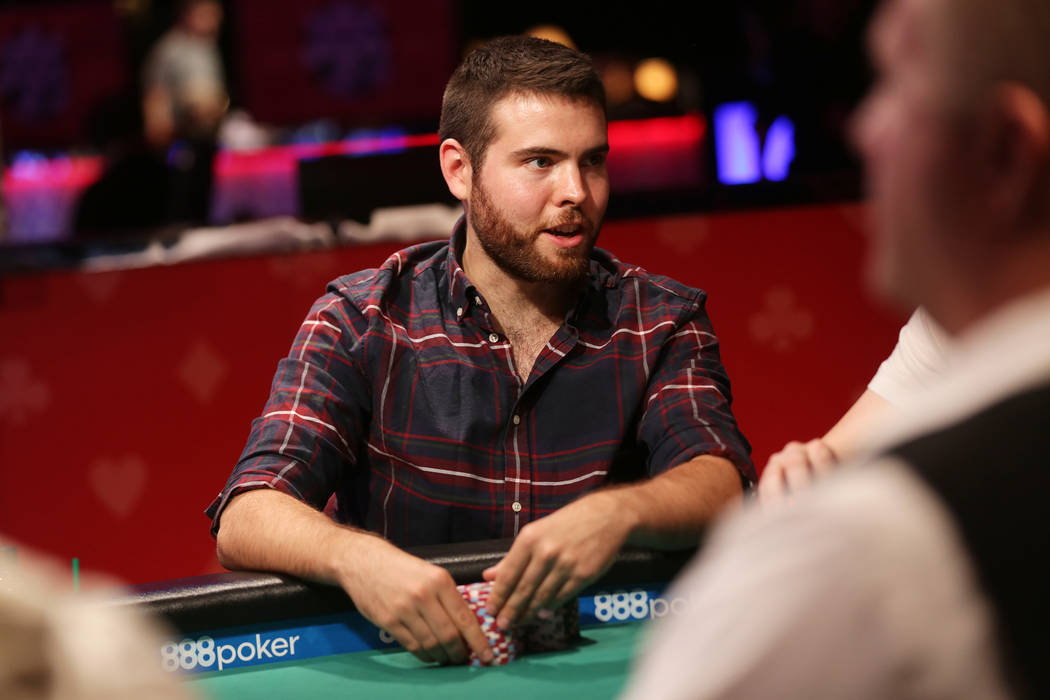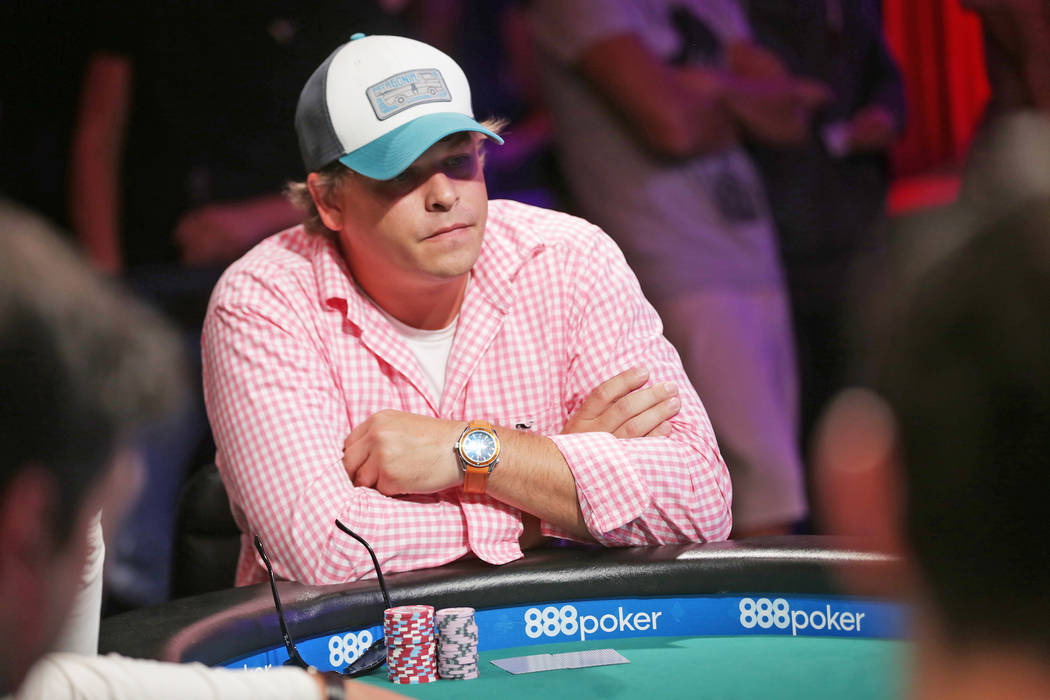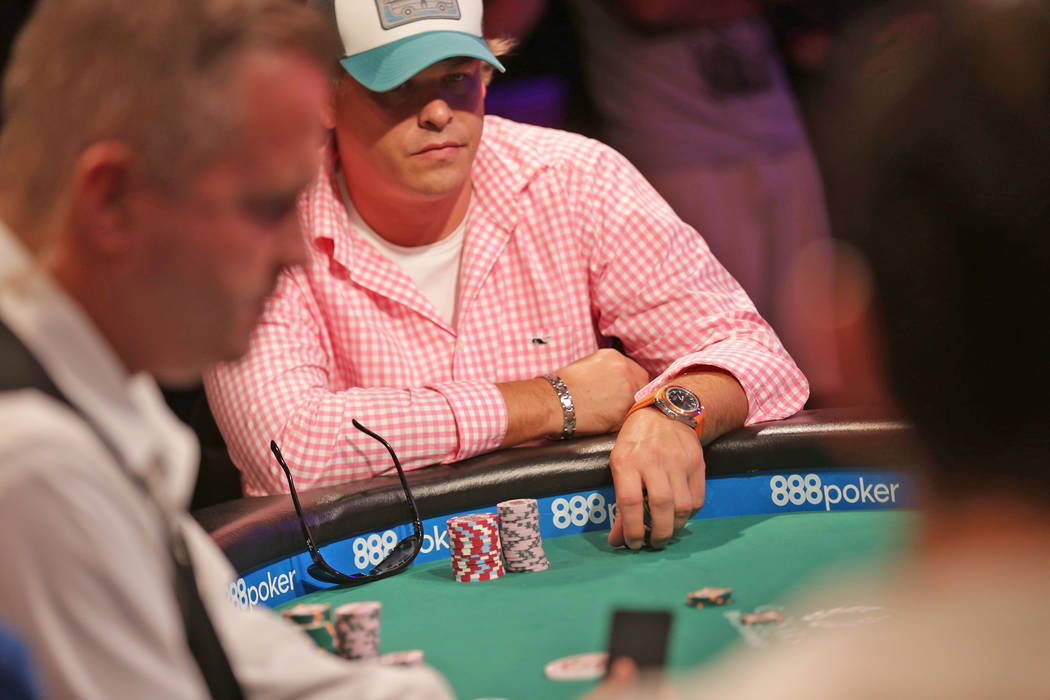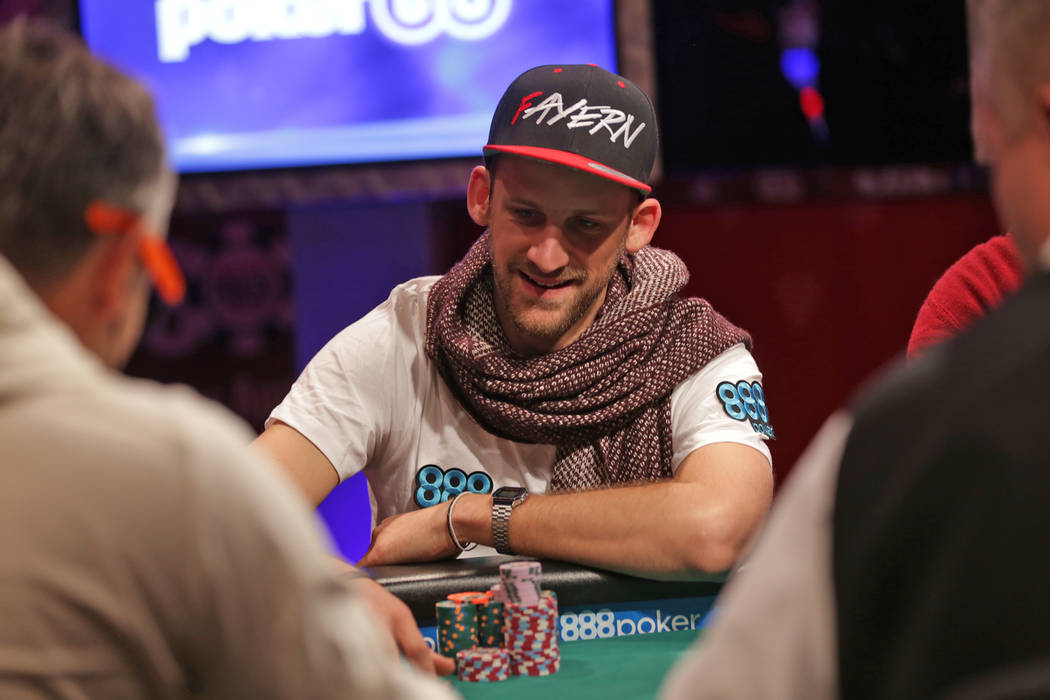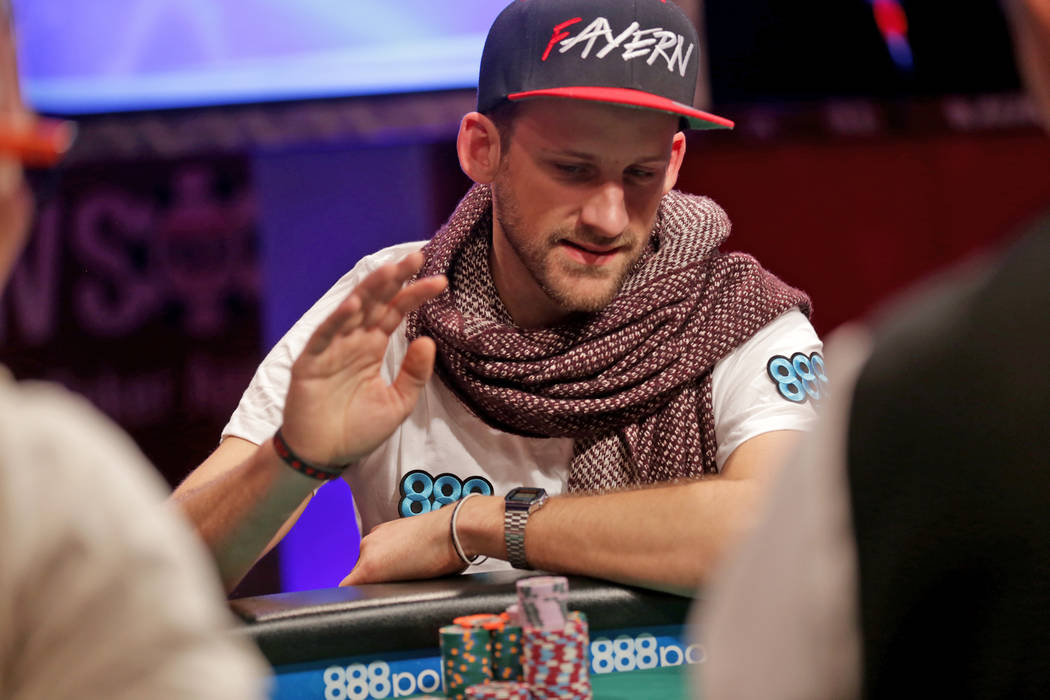 Michael Ruane ran out of clean clothes during his run to last year's World Series of Poker Main Event final table.
The black T-shirt he had on Sunday was the last one in his closet.
Is it a good omen?
Ruane's quest for back-to-back Main Event final tables remains intact, and he will be in 16th place when Day 7 of the $10,000 buy-in No-limit Texas Hold 'em World Championship begins at noon Monday at the Rio Convention Center.
Former bracelet winner Christian Pham of St. Paul, Minnesota, went on rush late Sunday and owns the chip lead with 27 players still competing for the $8.15 million first prize.
The Main Event continues until nine players remain, and the final table opens Thursday following a two-day break.
"I actually have this suit that I packed because I was supposed to go to a wedding if I busted before Day 4. My friends were joking that I should just wear the suit (Monday) because it's my only clean clothes," Ruane said. "Or I might have to borrow clothes from friends, which might happen again.
"Clothes, I guess, don't matter when you're playing for $8 million."
Ruane, a poker pro from Hoboken, New Jersey, finished fourth in the Main Event in 2016.
Mark Newhouse is the last player to reach two consecutive Main Event final tables, accomplishing the feat in 2013 and 2014.
Except for neglecting his wardrobe again, Ruane's current run is markedly different from a year ago when he entered Day 7 in second place with almost 25 million chips. This time, he bagged 9.34 million chips (39 big blinds) at the same stage of the tournament.
"I'm just super excited," Ruane said. "Last year, I just always had chips throughout the entire tournament, which is nice. And this year, I'm kind of proud of myself because I grinded a short stack a lot throughout the day and picked a couple really good spots. It was a whole different kind of experience where I didn't just cruise and have all these chips. I'm pretty happy with that."
Ruane was near the bottom of the chip count before he doubled up with pocket queens against Englishman John Hesp's pocket jacks.
Ruane looked like he ate a bad taco as he agonized over every card the dealer spread.
"That's not an act. I was going to fall apart," Ruane said. "You kind of need spots like that to come up in a tournament, and you just have to be on the winning side. And the last two years, it seems kind of ridiculous that I've been on that side of it in big spots.
"Last year, I wasn't really all-in in spots like that. The 8s to 6s at the final table versus Qui (Nguyen) was the first time I was all-in preflop, and now I've been all-in preflop three times here. It's the most gut-wrenching thing."
Pham is best known for winning a bracelet in No-Limit 2-7 Lowball Draw after accidentally entering the tournament and not knowing how to play that game.
Pham won his Main Event seat through a $575 qualifier and was nearly eliminated on Day 5. He raked in a huge pot with a straight flush against Jonathan Dwek and continued to chip up before finishing with 31.44 million (131 big blinds).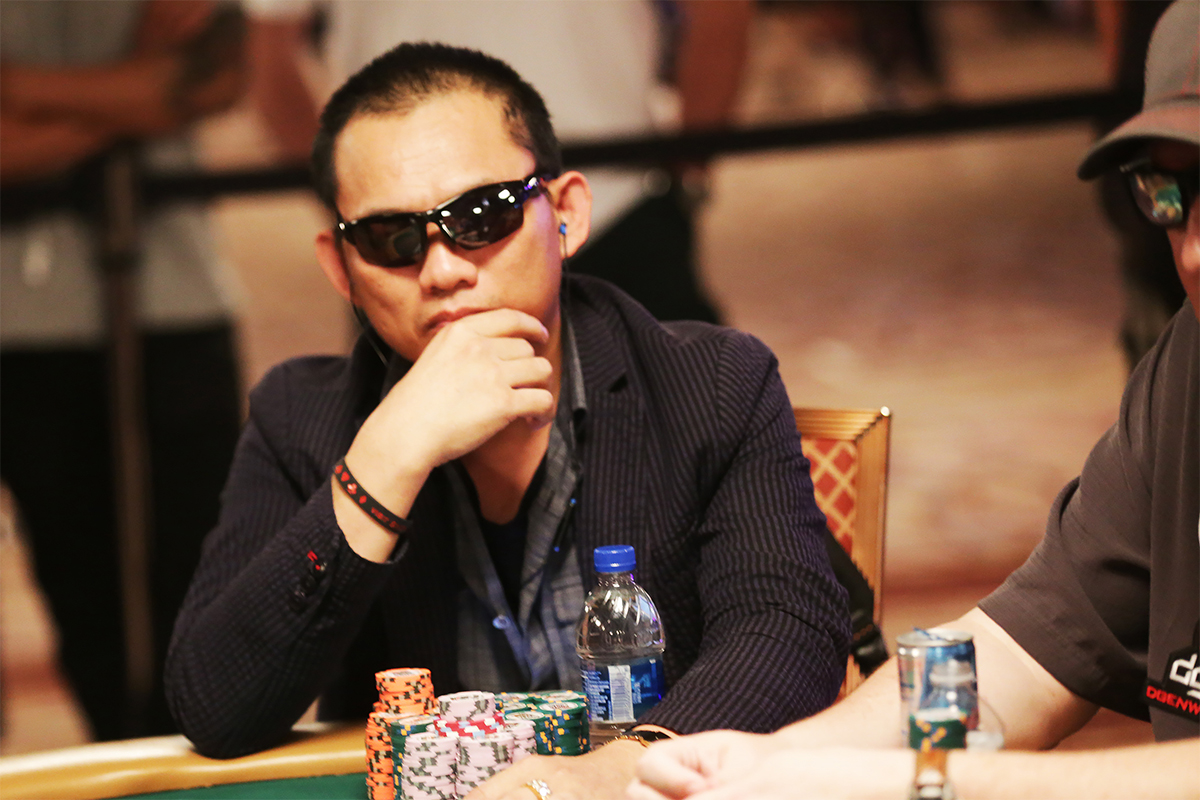 (Rachel Aston/Las Vegas Review-Journal)
Big names remain
In addition to Pham, three other former bracelet winners remain in the Main Event field.
* Ben Lamb of Las Vegas is in fourth place (25.685 million) and is in search of his second career Main Event final table after taking third in 2011.
* Bryan Piccioli of Allegany, New York, scored a late double-up with pocket aces and jumped into 10th place (14.5 million).
* England's Richard Gryko has been among the leaders from several days and is 11th (13.76 million).
Also, France's Antoine Saout was third in the 2009 Main Event, while Scott Stewart is a four-time champion on the WSOP Circuit.
Hup, Holland!
Dutch poker pro Marcel Luske will have the second-shortest stack when play resumes.
Luske, 64, was one of the most popular players from the early days of televised poker, known for wearing his sunglasses upside down and serenading players at the table.
This is the Flying Dutchman's deepest run in the Main Event since he finished 10th in 2004. Luske has more than $1.9 million in lifetime WSOP earnings but hasn't won a bracelet.
'We come from France'
There is a 15 percent chance the winner of the tournament will hail from France.
Joining Saout are Valentin Messina, who is in second place, along with countymen Benjamin Pollak (17th) and Alexandre Reard (18th).
Messina, Pollak and Reard were seated at the same table for a large portion of the evening sessions, and had a handful of vocal supporters who draped a French flag over the railing.
"It's very exciting," Saout told WSOP.com. "We all have some chips. It's going to be a big day (Monday). I hope we can make it two, three or even four (at the final table)."
Wire to wire?
Argentine pro Richard Dubini was the leader after Day 1B and then slowly tumbled down the chip count as countryman Damian Salas led for a good portion of the tournament.
But Dubini is back and threatening to join some exclusive company if he can bink the Main Event.
Since the November Nine final table format was introduced in 2008, the only players who led at the end of their starting flight and won the tournament were Joe Cada in 2009 and Martin Jacobson in 2014.
Dubini opens in ninth place with 14.975 million chips.
CHIP COUNT
1. Christian Pham (St. Paul, Minnesota) 31,440,000
2. Valentin Messina (Pantin, France) 28,590,000
3. Jack Sinclair (London) 27,535,000
4. Ben Lamb (Las Vegas) 25,685,000
5. Pedro Oliveira (Portugal) 22,540,000
6. John Hesp (Bridlington, England) 20,880,000
7. Randy Pisane (Hoboken, New Jersey) 18,370,000
8. Scott Blumstein (Morristown, New Jersey) 18,125,000
9. Richard Dubini (Rio Gallegos, Argentina) 14,975,000
10. Bryan Piccioli (Allegany, New York) 14,500,000
Contact David Schoen at dschoen@reviewjournal.com or 702-387-5203. Follow @DavidSchoenLVRJ on Twitter.