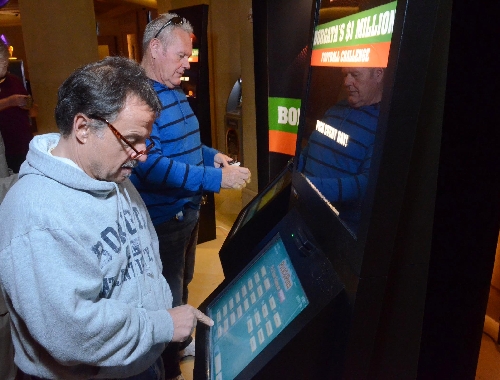 ATLANTIC CITY – The nation's professional sports leagues may have to dig deep to come up with proof of their opposition to sports betting through the years.
Major League Baseball, the National Football League, National Hockey League and National Basketball Association, along with the NCAA, are suing New Jersey to try to block the state from offering legalized sports betting in defiance of a federal ban.
But court filings show that as part of that lawsuit, the leagues may have to turn over 10 years' worth of documents regarding the potential impact of sports betting, fantasy sports leagues and even "March Madness" office pools on consumer perceptions of the integrity of the games, their loyalties, ticket sales, attendance, revenue or broadcast ratings.
A proposed court order agreed to by both sides would require the leagues to "produce documents sufficient to describe fantasy sports games or activities involving gambling on professional or amateur sports, if any, that are operated by or on behalf" of the leagues.
New Jersey is also seeking depositions from the commissioners of each of the leagues. Both sides are proposing that NCAA president Mark Emmert, NBA commissioner David Stern, NFL commissioner Roger Goodell, NHL commissioner Gary Bettman and MLB commissioner Bud Selig spend no more than four hours apiece giving their depositions, which are statements that can be used during a trial.
The leagues would have to turn over any official statements they have made within the last five years about whether they support or oppose gambling on professional and amateur sports, as well as any documents that the commissioners relied upon in making those statements.
The leagues cite a 1992 federal law, the Professional and Amateur Sports Protection Act, that prohibits sports betting in all states except Nevada and three others that had legalized sports betting before a 1991 deadline – Delaware, Oregon and Montana.
They claim that allowing sports betting would harm the perception of integrity and impartiality in the eyes of some fans. New Jersey claims that's nonsense, that $380 billion a year is already being bet illegally and that the leagues are doing just fine.
New Jersey enacted a sports betting law in January and plans to license sports betting as soon as Jan. 9.