NCAA Tournament betting recap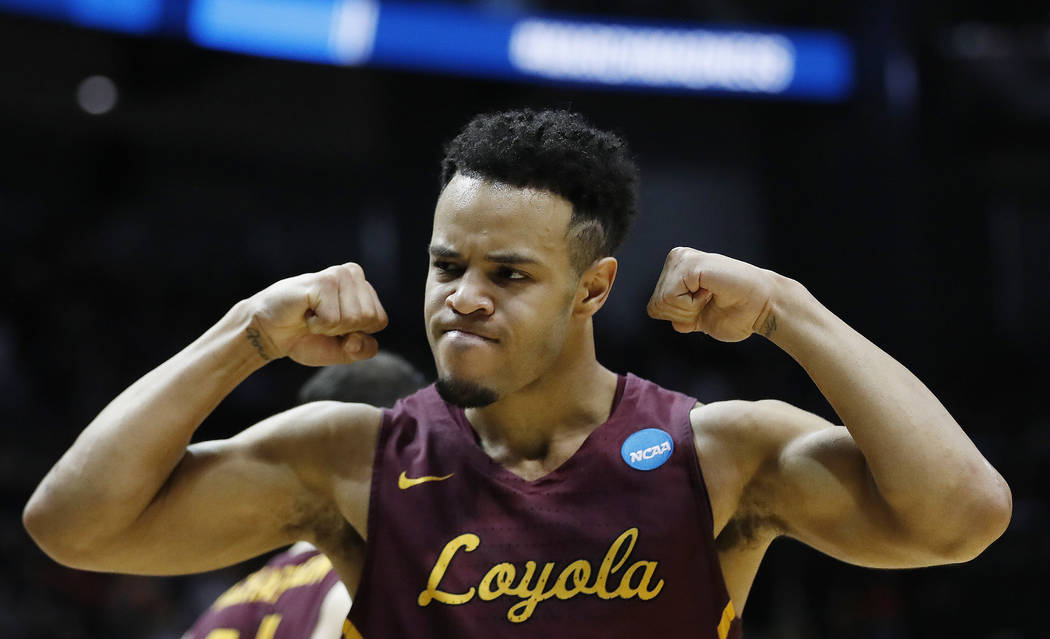 Matchup Open/Close Score
Kansas State-Loyola-Chicago Pick/Wildcats -2 Loyola-Chicago 78-62
Ben Richardson scored 23 points and was 6 of 7 from 3-point range and the 11th-seeded Ramblers shot 56 percent from the floor in opening up a 36-24 halftime lead. Loyola-Chicago led by double digits the rest of the way.
Michigan-Florida State Wolverines -4.5/-4.5 Michigan 58-54
Duncan Robinson made two free throws to put the Wolverines ahead 58-54 with 21 seconds left. P.J. Savoy then missed a 3-pointer with 13 seconds remaining but the Seminoles didn't foul as time expired. Savoy made a 3-pointer to cut the deficit to 55-52 with 1:17 to play and Phil Cofer scored on a tip to make it 56-54 with 24 seconds left for Florida State, which covered for many bettors as underdogs improved to 15-3 ATS over the last four days of the tournament.