Nevada sports books can now take bets on NBA draft, Finals MVP
Updated May 24, 2017 - 8:54 pm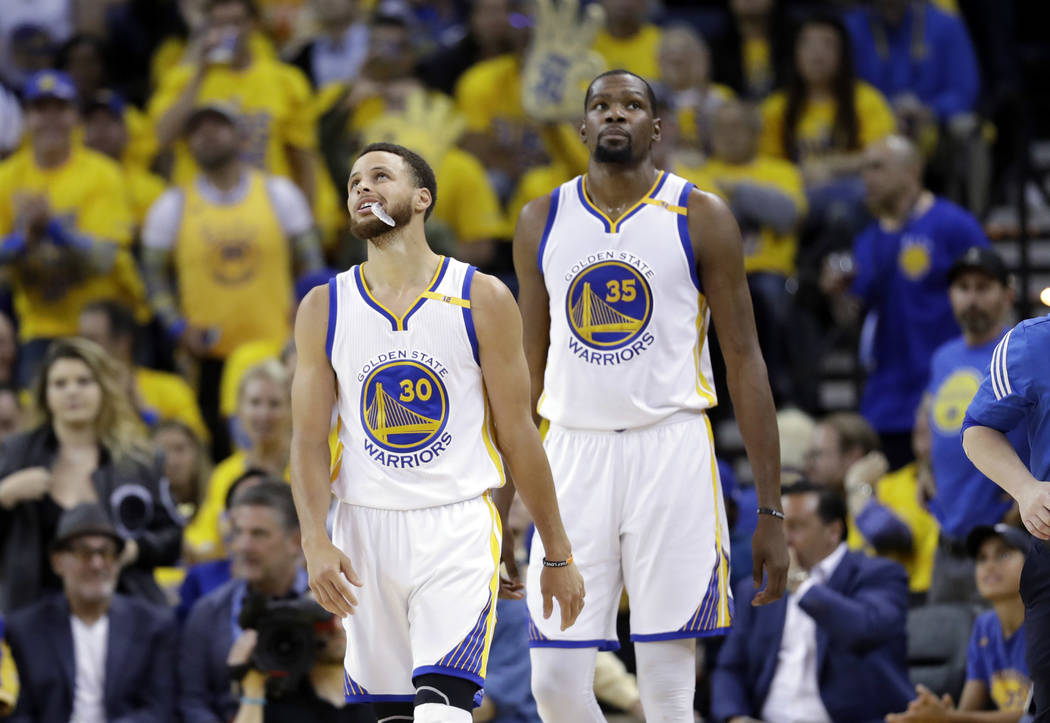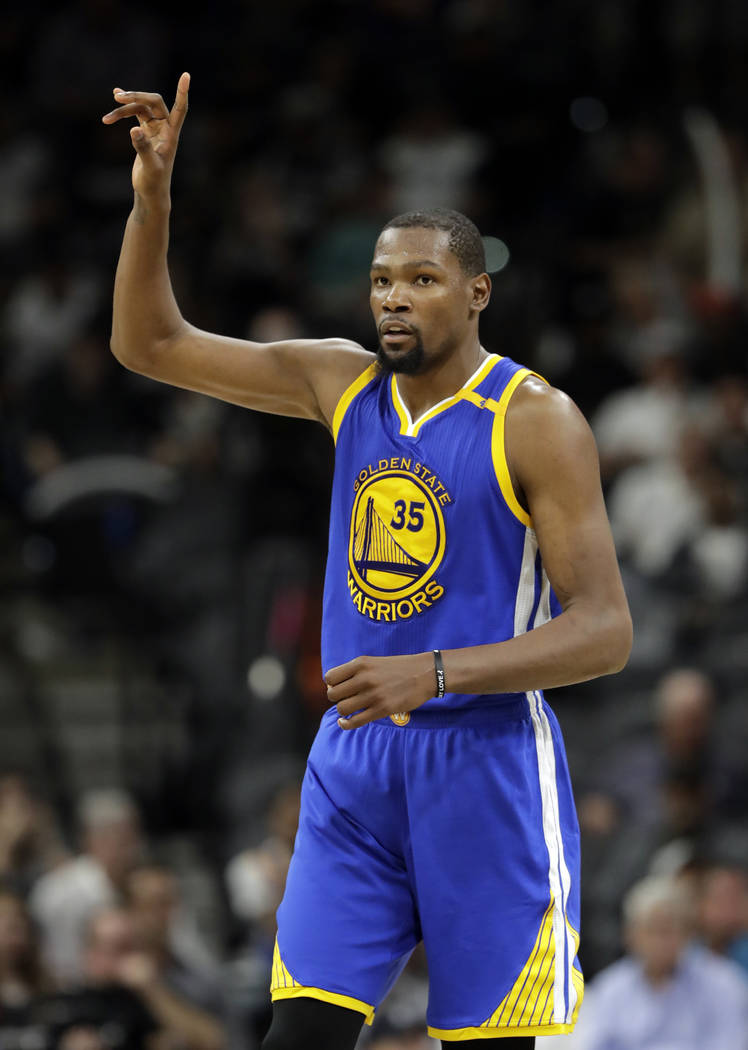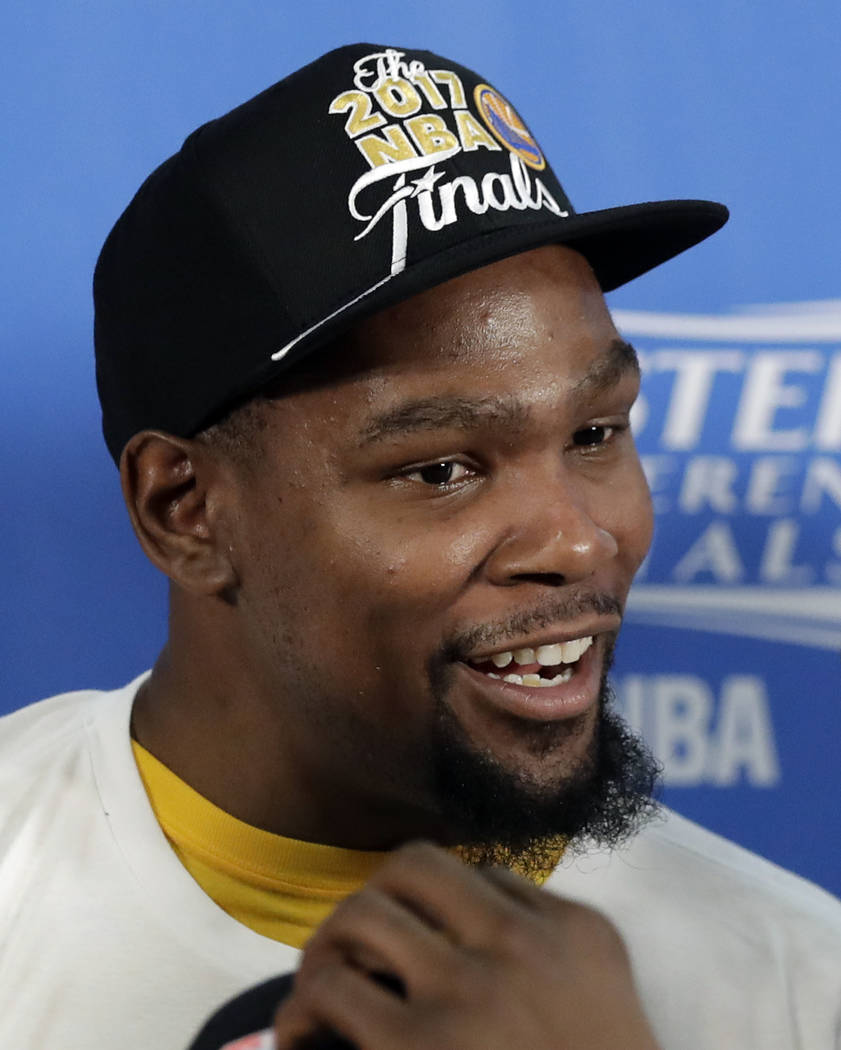 Add the NBA Finals MVP Award and the NBA draft to the growing list of off-field events bettors can wager on at Nevada sports books.
The Nevada Gaming Control Board granted approval Wednesday to offer prop bets on the NBA draft, which will be June 22, and on the winner of the NBA Finals MVP.
William Hill, which operates 109 sports books in Nevada, petitioned the board for approval to take wagers on both events and quickly became the first book to offer betting on the Finals MVP.
Warriors forward Kevin Durant opened as the 7-5 favorite, Golden State guard Steph Curry was the 8-5 second choice and Cavaliers forward LeBron James, a three-time Finals MVP, was the 2-1 third choice.
They were followed by Draymond Green (17-2), Kyrie Irving (10-1), Kevin Love (15-1) and Klay Thompson (25-1).
"With so many marquee players on each side, this is a fantastic Finals to start offering it," William Hill sports book director Nick Bogdanovich said. "There are seven viable contenders, which is rare in a Finals. Golden State has its Big Four and Cleveland has its Big Three. And (Andre) Iguodala won it one year, which shows you what can happen."
Iguodala, the 2015 Finals MVP, is 300-1.
William Hill hopes to post its NBA draft props next week, marketing director Michael Grodsky said.
Similar to the inaugural NFL draft props offered in April, books can take bets on the number of players drafted from a particular college in the first round or the entire two-round draft; which college or conference will have the most players drafted in the first round or entire draft; and matchups on which college or conference will have more players drafted in the first round or the entire draft.
Wagering on the NBA draft must cease June 21. Wagering on the Finals MVP must cease at tipoff of Game 1 on June 1.
Other events the state's sports books have received approval for in recent years include the Heisman Trophy, baseball's MVP and Cy Young Awards and, most recently, the Super Bowl MVP and the Conn Smythe Trophy, awarded to the NHL's playoff MVP.
"People underestimated what Super Bowl MVP wagering would be, and that was great, and the NFL draft wagering went really well," Grodsky said. "It's great that we can grow the wagering menu."
Contact reporter Todd Dewey at tdewey@reviewjournal.com or 702-266-6080. Follow @tdewey33 on Twitter.