NFL betting breakdown: Wild-card playoffs
Updated January 13, 2023 - 3:29 pm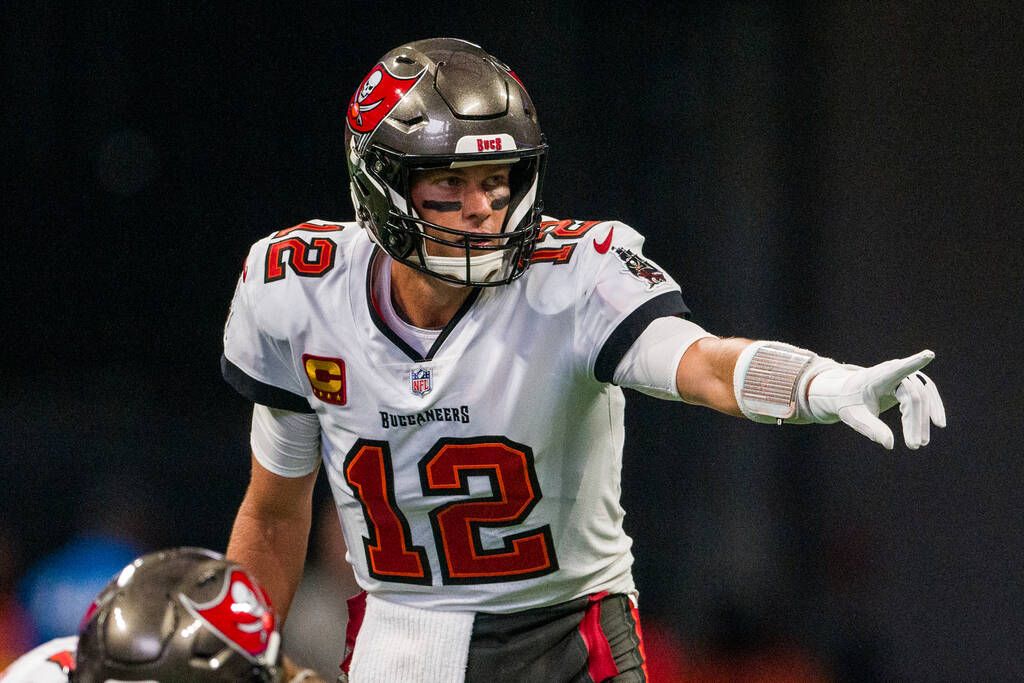 BETTING BREAKDOWN
This week's handicapper: Willie Ramirez, ESPN Las Vegas, The Associated Press sports, @WillieGRamirez
Seahawks (9-8) at 49ers (13-4)
Time: 1:35 p.m. Saturday, KVVU-5
Line/total: 49ers -9½, 42
Analysis: Seattle quarterback Geno Smith recorded a career-high and franchise-record 4,282 passing yards with 30 touchdown passes and a 100.9 rating this season. Unfortunately, two of the seven games in which he had a passer rating lower than 100 were losses to San Francisco. The Niners' suffocating defense ranks No. 1 in fewest drives ending in an offensive score allowed (25.7 percent).
By the numbers: The Seahawks are on a 7-2 straight up run in San Francisco. … The 49ers enter the postseason on a perfect 8-0 ATS run against NFC West foes and they've covered five straight at home. … Seattle closed the season on a 1-7 spread slide overall and an 0-5 ATS skid against NFC foes. … The Seahawks are on a 4-0 under streak.
Pick: 49ers 24, Seahawks 17
Chargers (10-7) at Jaguars (9-8)
Time: 5:20 p.m. Saturday, KSNV-3
Line/total: Chargers -2½, 47½
Analysis: Though Trevor Lawrence showed up on the injury report with a questionable tag, Jacksonville's second-year QB isn't going to miss this game. Lawrence led all AFC quarterbacks in passer rating (104.6) over the final 10 weeks of the season. As good as Chargers QB Justin Herbert has been, Los Angeles' offensive line allowed 26 sacks over the final eight games. That doesn't bode well against a Jaguars defense that ranks No. 1 in QB knockdowns, with 77, and fourth in QB pressures per dropback (25.1 percent). Wide receiver Mike Williams has been ruled out, and the Chargers' offense will lack electricity.
By the numbers: The Chargers covered seven of their nine road games this season. … Jacksonville closed the season 4-1 straight up and ATS. … LA has covered nine of the last 10 meetings, including five straight in Jacksonville. … The Chargers have won five straight games in the Eastern Standard Time zone.
Pick: Jaguars 23, Chargers 21
Dolphins (9-8) at Bills (13-3)
Time: 10:05 a.m. Sunday, KLAS-8
Line/total: Bills -13½, 43½
Analysis: The teams split the regular-season series, with the Dolphins winning a low-scoring affair in sunny South Florida back in September, and the Bills winning a shootout in frigid Buffalo in December. Emotions will undoubtedly still be running high on Buffalo's sideline for safety Damar Hamlin. Meanwhile, it appears Miami will give rookie Skylar Thompson his first playoff start.
By the numbers: The over has cashed in 11 of the last 16 meetings overall, and seven of the last eight in Buffalo. … The Dolphins are on a 6-1 over run on the road. … The Bills are on a 4-1 over run at home. … Buffalo has won 10 of the last 11 meetings at home. … Miami is on a 1-5 spread skid when the game-time temperature is 35 degrees or less. The forecast for Sunday at Orchard Park, New York, calls for a high of 31 degrees.
Pick: Bills 27, Dolphins 13
Giants (9-7-1) at Vikings (13-4)
Time: 1:40 p.m. Sunday, KVVU-5
Line/total: Vikings -3, 48½
Analysis: This comes down to which quarterback do you trust the most with the role he'll play in this game. Strange as it may sound, New York QB Daniel Jones might be in a more advantageous situation. While Kirk Cousins could be asked to shoulder the burden of leading Minnesota's offense, Jones has the better balance with running back Saquon Barkley leading the charge out of the backfield.
By the numbers: The Giants are on a 5-1 ATS run vs. NFC foes, and they're on a 4-0 cover streak on the road and overall. … The Vikings are on a 1-4 ATS skid. … Minnesota is on a 6-1 over uptick. … New York's defense is much better than Minnesota's in the red zone. The Giants rank No. 5 in fewest TDs allowed in the red zone (49.2 percent), while the Vikings rank No. 21 (57.1 percent).
Pick: Giants 27, Vikings 21
Ravens (10-7) at Bengals (12-4)
Time: 5:20 p.m. Sunday, KSNV-3
Line/total: Bengals -9, 40½
Analysis: Lamar Jackson announcing he had a significant PCL sprain dashed any hope Baltimore might have had at AFC North rival Cincinnati. The Ravens' offense could have trouble scoring against the Bengals' fifth-ranked scoring defense, which allows only 20.1 points per game. Though Baltimore's defense was an uptick better, allowing just 18.5 points per game, it's facing a Cincinnati offense that ranks seventh in the NFL in both scoring offense (26.1 ppg) and percentage of drives ending in an offensive score (41.5 percent).
By the numbers: The Ravens are on a 5-1 under run. … The Bengals have stayed under in their last eight playoff games. … However, the last four meetings in Cincinnati have sailed over the number.
Pick: Bengals 24, Ravens 14
Cowboys (12-5) at Buccaneers (8-9)
Time: 5:15 p.m. Monday, ESPN, KTNV-13
Line/total: Cowboys -2½, 45½
Analysis: This is a different Dallas team than the one that opened the season with a 19-3 home loss to Tampa Bay. Or is it? The Cowboys looked lethargic in a 26-6 loss at Washington in the season finale and now have to face Tom Brady and a Buccaneers squad two years removed from winning a championship. The big question is whether the Bucs can find any efficiency on the ground against Dallas' rather listless rushing defense. From a confidence standpoint, it's easier to have it in Brady than it is in Dak Prescott and Cowboys coach Mike McCarthy.
By the numbers: Dallas is riding a sizzling 20-8 ATS run against NFC opponents, and it's won 10 of its last 11 games after a loss. … The Buccaneers are on a 1-4 spread slide vs. the NFC. But they've covered four of their last five in the playoffs. … The Cowboys are on a 5-2 over run. But Tampa Bay is on a 15-5 under run against NFC teams.
Pick: Buccaneers 19, Cowboys 16