NFL not requesting betting ban on Las Vegas Raiders games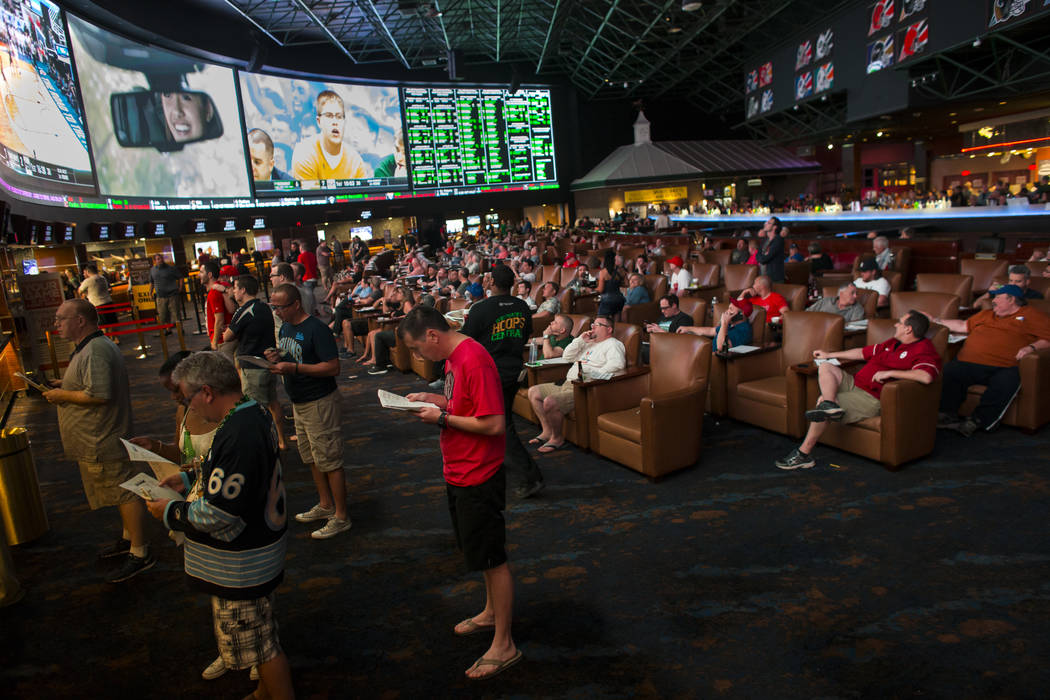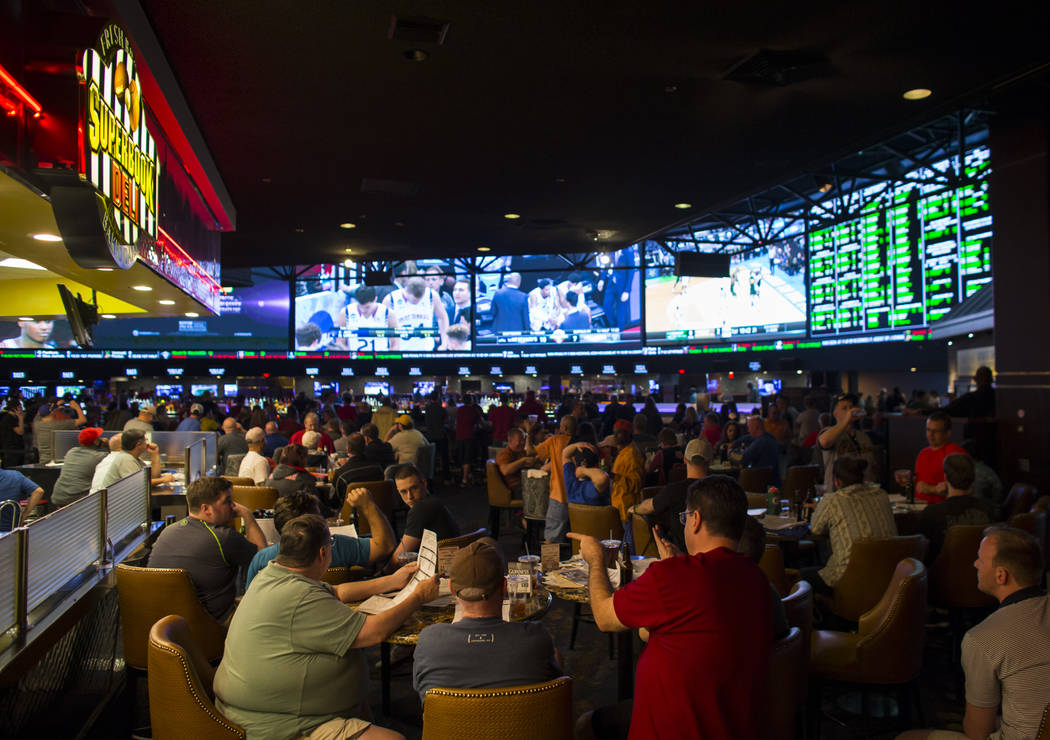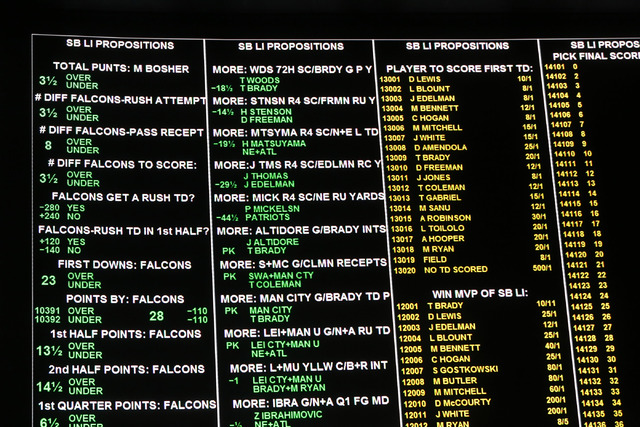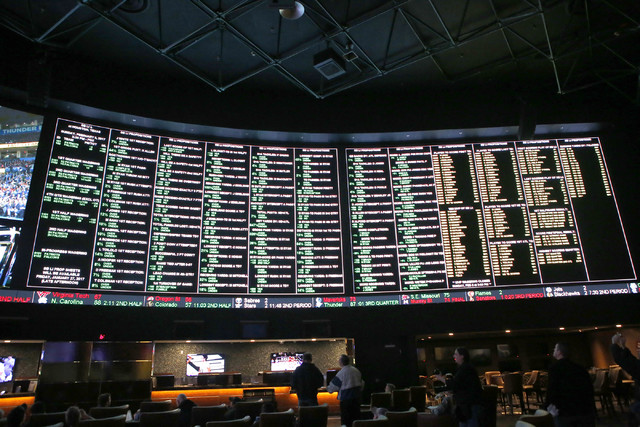 The NFL hasn't requested a betting ban on Raiders games when the team moves to Las Vegas, and commissioner Roger Goodell said the league has no plans to do so.
However, despite NFL owners approving the Raiders' relocation to America's gambling capital by a 31-1 vote, Goodell still hasn't embraced sports betting.
"We still strongly oppose legalized gambling," he said after the vote. "We will not compromise on the integrity of our game.
"But you also have the regulatory of gambling there, which actually will be beneficial."
Indeed, perhaps the only people who want to protect the integrity of the game more than Goodell are the operators of Nevada's 196 sports books.
"The integrity of the games is our product as well, and we want to protect it. It's in the best interests of the sports books," Westgate sports book director Jay Kornegay said. "People will not want to bet on something they believe is predetermined. If there is a so-called crooked game and we're taking wagers on it, who is going to get hurt? The bookmaker. We always want to protect the game and our industry."
Dr. Tony Alamo, the chairman of the Nevada Gaming Commission, said neither the NFL nor the NHL has requested any betting restrictions on their games. The NHL's Golden Knights debut this fall.
"Nobody has approached the commission or me regarding the NFL or any such discussion," he said.
'Safest place on the planet'
According to the American Gaming Association, an estimated $154 billion was wagered on sports in the U.S. in 2016. More than 97 percent of the money was bet through illegal bookies and offshore websites, while $4.2 billion, less than 3 percent of the total, was bet legally in Nevada.
"The safest place on the planet to place a sports bet is Nevada," Alamo said. "There is consumer protection, regulation and oversight. Because of our regulation, probably the best place on the planet to have a sporting event is Nevada."
Said Kornegay: "We're a very small part of the equation, but obviously the most regulated part of this industry. There are probably more wagers on the Raiders in California than the state of Nevada."
The NFL has played games without incident in close proximity to sports books in London and Mexico City, and Kornegay doesn't expect the league to request a betting ban in Nevada.
"I don't see any reasoning for that," he said. "We've proven over time that this is a highly regulated environment and there's absolutely nothing wrong with accepting wagers on your local teams.
"We've been accepting wagers on UNLV and UNR games for almost 17 years and haven't experienced any issues whatsoever."
The NFL already is by far the most popular sports betting option, and Kornegay and Westgate sports book manager Jeff Sherman expect that handle to increase when the Raiders arrive.
Sports books will accept wagers from any person age 21 or older, but NFL players and game officials won't be contributing to the betting handle. They're prohibited by the league from wagering on games.
Differing policies
The NFL's policy states that "gambling is an unacceptable activity for game officials" and that they're prohibited during the season to "enter a horse or dog race track or a gambling casino, or bet on any game, or any other sporting event." In the offseason, officials are required to report to the league within 24 hours any entry into a racetrack or casino.
The league's gambling policy gives a little more leeway to players and all other NFL personnel to attend "legally-operated casinos and horse or dog racing tracks" for the purposes of wagering on casino games or races on their personal time.
As Dallas Cowboys quarterback Tony Romo discovered in 2015 when he was forced to cancel his fantasy football convention in Las Vegas, a conflict arises in the policy when players are involved in activities that "can be perceived as constituting affiliation with or endorsement of gambling or gambling-related activities."
The problem for Romo wasn't fantasy football but the fact he was hosting the convention in a facility owned by a casino. According to the league's policies for players, "fantasy football games for prizes generally are not considered to be gambling or a gambling-related activity, provided that there is no wagering on the outcome."
The NFL — which has seen most of its teams partner with daily fantasy sports companies FanDuel and DraftKings — has put a limit on winnings, stating that "NFL personnel may not, however, accept prizes with a value in excess of $250 in any fantasy football game. This prohibition is intended to avoid any appearance of impropriety."
Contact Todd Dewey at tdewey@reviewjournal.com or 702-383-0354. Follow @tdewey33 on Twitter.