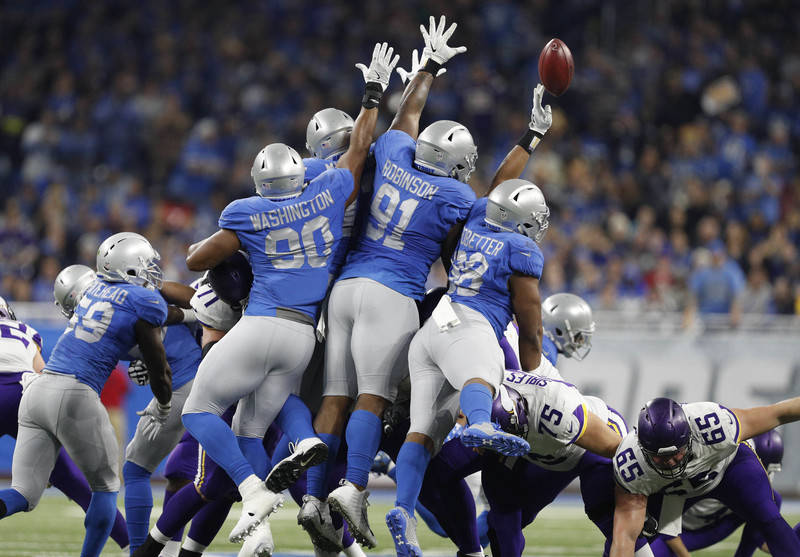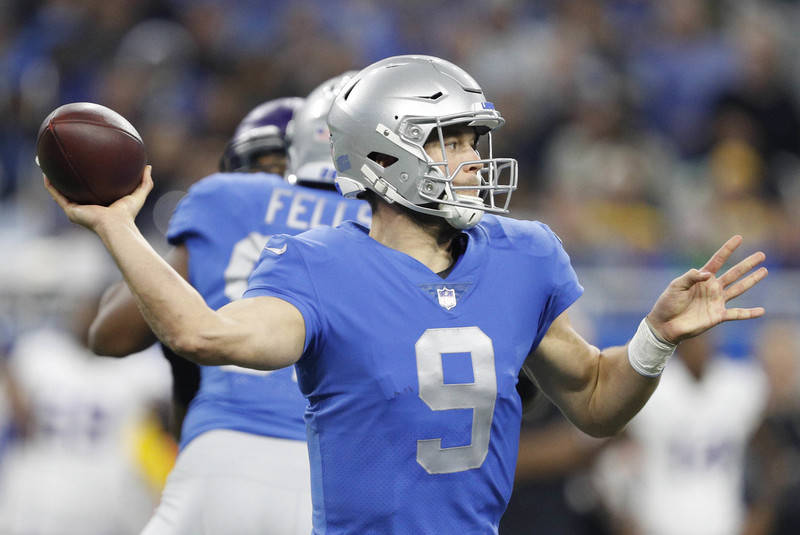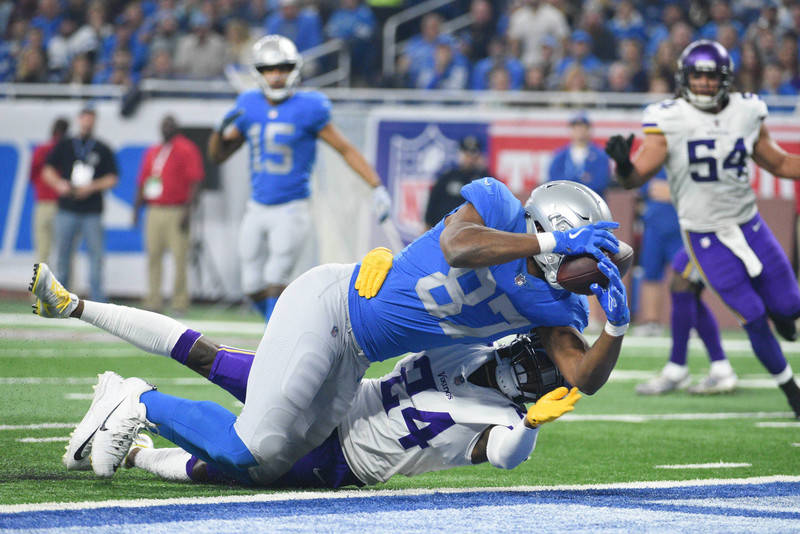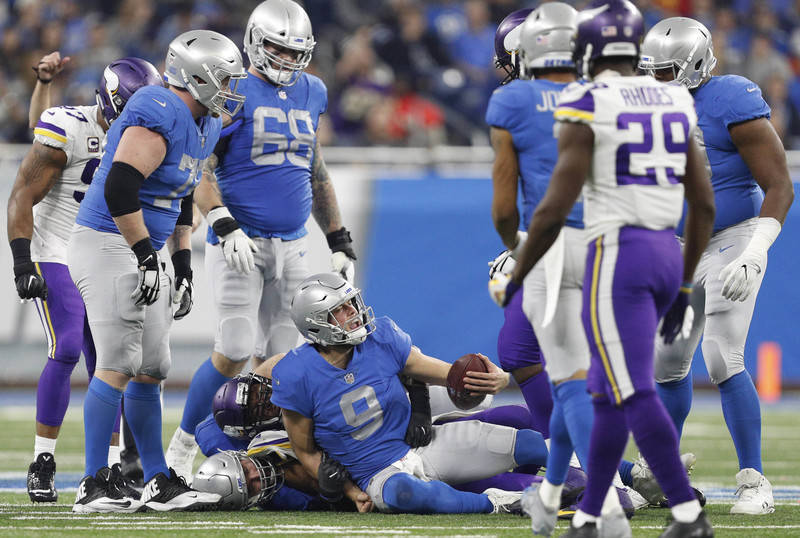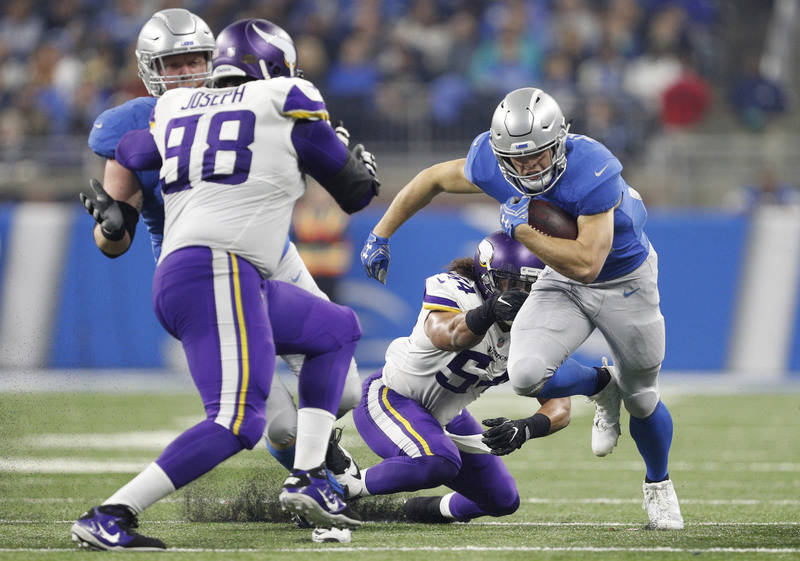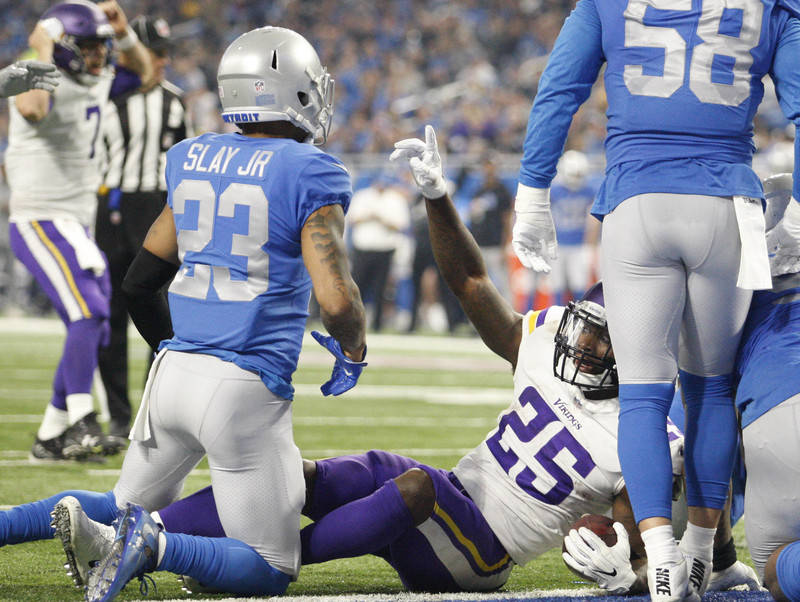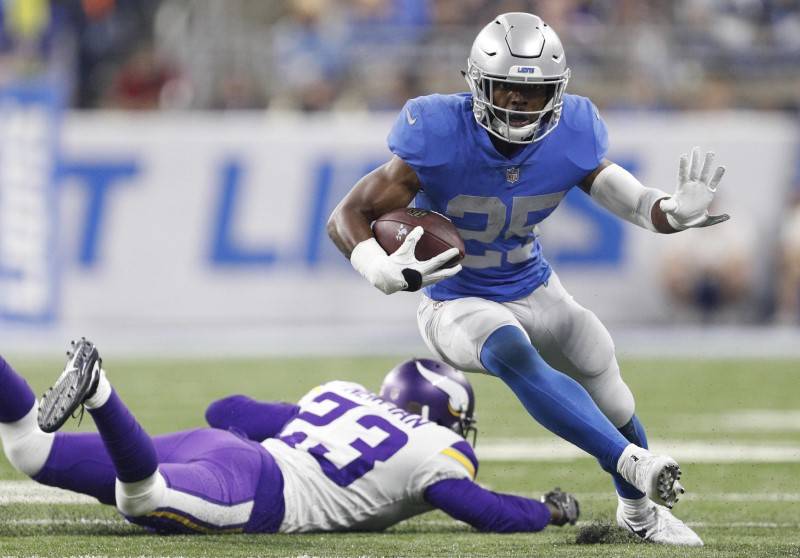 Handicapper Ted Sevransky (Sportsmemo.com, @teddy_covers) breaks down Week 13 of the NFL season.
Time: 10 a.m.
Line/Total: Ravens -3, 43½
Analysis: Before we get too excited about the Ravens' 6-5 record, let's not forget the quarterbacks Baltimore has beaten. Here's the list: Tom Savage, Brett Hundley, Matt Moore, EJ Manuel, DeShone Kizer and Andy Dalton. Matthew Stafford is better than any of those quarterbacks by a wide margin, and the Lions defense has already scored a franchise-record five touchdowns this season. That's bad news for a struggling, turnover-prone Ravens offense.
By the numbers: The over is 10-5 in Baltimore's past 15 games. … The over is 8-3 in the Lions' past 11 games.
Pick: Lions, 24-23
Time: 10 a.m.
Line/Total: Bears -3, 41
Analysis: Jimmy Garappolo doesn't have a full grasp of Kyle Shanahan's complex offense, and he'll be playing behind the same offensive line that couldn't protect C.J. Beathard or Brian Hoyer. Since San Francisco's streak of five straight losses by a field goal or less ended in October, each of its last four defeats has been by double digits. The Bears lost straight up in their only previous spot as home favorites this season.
By the numbers: Chicago has played the toughest schedule in the NFL, with a .633 opponent win percentage. … The Bears are 5-1 ATS at home this season.
Pick: Bears, 20-14
Vikings (9-2) at Falcons (7-4)
Time: 10 a.m., KVVU-5
Line/Total: Falcons -3, 47
Analysis: This is a tough spot for Minnesota. The Vikings are coming off a satisfying road win on Thanksgiving that essentially locked up the division, and they're playing in the middle game of three consecutive road games. But the Falcons continue to blow leads on a weekly basis, almost giving up all of their 27-6 lead against the Buccaneers last week.
By the numbers: The Vikings have won seven straight games while going 6-1 ATS. … Atlanta has won and covered three straight.
Pick: Falcons, 28- 21
Time: 10 a.m.
Line/Total: Patriots -8½, 48½
Analysis: For all the concerns about New England's defense to open the season, it has allowed the fewest points in the NFL since Week 5. And the Patriots have the fewest turnovers in the league for the fourth straight season. That's bad news for the Bills, who have gone 0-4 straight-up and 1-3 ATS in games they didn't win the turnover battle.
By the numbers: The Patriots are on a 6-1 ATS run. … New England is on 10-2-1 ATS uptick at Ralph Wilson Stadium.
Pick: Patriots, 31-16
Broncos (3-8) at Dolphins (4-7)
Time: 10 a.m.
Line/Total: Broncos -1½, 40
Analysis: The Broncos and Dolphins are a combined 0-10 straight up and 0-9-1 ATS in their last 10 games. But the betting markets are looking to fade a Miami squad that has been outgained by a full yard per play this season. The Broncos got a spark from Trevor Siemian in relief of Paxton Lynch last week, but they still lost by a touchdown.
By the numbers: The Broncos' 0-7 ATS skid is their worst spread slide in 50 years. … Miami is 1-2-2 ATS at home. … The Dolphins are on a 6-0 over run.
Pick: Dolphins, 17-16
Time: 10 a.m.
Line/Total: Titans -6.5/43
Analysis: The Texans average only 15 points per game with Tom Savage at quarterback, and Houston has been held to one offensive TD in three of his four starts. That said, Marcus Mariota has the worst spread record of any full-time starting quarterback since he entered the league, and the Titans' past four wins have been by four points or fewer.
By the numbers: The Titans are on a 21-9 over run, and over is on a 6-1 uptick in the series. … Houston is 7-1 ATS in the last eight meetings.
Pick: Titans, 21-17
Time: 10 a.m.
Line/Total: Jaguars -9½, 40½
Analysis: Jacksonville hasn't been favored by this many points since 2009. The Colts will surely remember the first meeting this season, when Jacoby Brissett was sacked 10 times in a humiliating 27-0 loss. The Colts have been hanging tough, with each of their last three losses by four points or fewer.
By the numbers: Double-digit favorites in division games are on a 78-106 (42 percent) ATS slide since 2003. … The Jaguars have covered the last five meetings.
Pick: Jaguars, 23-17
Buccaneers (4-7) at Packers (5-6)
Time: 10 a.m.
Line/Total: Packers -2½, 45
Analysis: Tampa Bay is expected to get quarterback Jameis Winston back from injury, though his QB rating of 87.3 is similar to backup Ryan Fitzpatrick's 86.0. But the Bucs have an injury-riddled offensive line, and Brett Hundley is coming off his best game as a pro, with three TDs and no interceptions at Pittsburgh.
By the numbers: The Packers are on a 3-9 ATS slide when a QB other than Aaron Rodgers starts. … Green Bay is 0-3 straight up and ATS at home since Hundley took over under center.
Pick: Packers, 27-24
Time: 10 a.m., KLAS-8
Line/Total: Chiefs -3½, 43½
Analysis: The Chiefs fall into a positive subset for bettors this week. Teams that lost their last game straight up as a double-digit favorite are 60 percent ATS the following week as they look for redemption. That said, the Chiefs are 1-5 straight up and ATS since their 5-0 start, and their offense has scored only one TD in two games. The Jets can't match Kansas City's talent level, but their effort has been rock solid every week.
By the numbers: Andy Reid is on a 15-6 ATS run on the road, but has failed to cover the last three away games. … The Jets are 5-1 ATS at home.
Pick: Chiefs, 20-19
Panthers (8-3) at Saints (8-3)
Time: 1:25 p.m.
Line/Total: Saints -5, 48
Analysis: Drew Brees is on an extended 53-32-1 ATS run off a loss. At 38, Brees is putting up some of the best numbers of his career, thanks to the emergence of the New Orleans' running game. And the Saints' defense should be healthier this week, with cornerback Ken Crawley — and possibly cornerback Marshon Lattimore — expected to suit up. Carolina lost the first meeting 34-13 at home, and its passing game has struggled mightily.
By the numbers: Carolina is on a 5-0 ATS run as an underdog and is 5-1 ATS on the road. … The Saints are on an 8-1 ATS run.
Pick: Saints, 31-20
Browns (0-11) at Chargers (5-6)
Time: 1:05 p.m.
Line/Total: Chargers -13½, 43½
Analysis: Philip Rivers gets the headlines, but the real reason the Chargers have bounced back from their 0-4 start is a dominant defense. Joey Bosa and Melvin Ingram have provided a devastating pass rush, and Los Angeles has three of the top 15 cornerbacks in the league, according to Pro Football Focus advanced metrics. None of this is good news for DeShone Kizer and the Browns' NFL-worst turnover margin (minus-17), though the return of long-suspended playmaker Josh Gordon could provide a spark.
By the numbers: The Chargers are on a 0-7 ATS slide as favorites of at least 13 points. … The Browns are an NFL-worst 2-9 ATS.
Pick: Chargers, 28-17
Time: 1:25 p.m.
Line/Total: Rams -7, 44½
Analysis: The Rams have not been road favorites of at least seven points since 2003. And it's not a great spot for the road favorite, coming off a statement game against the Saints and with the NFC-leading Eagles coming to visit next week. The Cardinals are last in the NFL in yards per rush (3.0), as Adrian Peterson largely has been a nonfactor. But Blaine Gabbert has a higher QB rating in two games as the starter than Carson Palmer had before he got hurt.
By the numbers: The Rams are 5-1 ATS on the road. … Arizona hasn't covered the spread in back-to-back games.
Pick: Rams, 26-23
Time: 1:25 p.m., KVVU-5
Line/Total: Raiders -8½, 41½
Analysis: For the first time since 2004, the Giants will not have Eli Manning as their starting quarterback. Bettors haven't exactly flocked to the window to support Geno Smith in his starting debut for the G-Men, despite the fact that the Raiders' pass defense has been awful, with only one interception this season. Oakland's offense will be without top receivers Amari Cooper and Michael Crabtree.
By the numbers: The Raiders are on a 2-6-1 ATS slide. … The over is 21-8-1 in Oakland's past 30 home games and 9-2 in its last 11 games as a home favorite.
Pick: Raiders, 20-16
Eagles (10-1) at Seahawks (7-4)
Time: 5:30 p.m., KSNV-3
Line/Total: Eagles -5, 47
Analysis: This is only the third time the Seahawks have been home underdogs in the Russell Wilson era. Due in large part to the lack of a running game and injuries in their secondary, the Seahawks have lost money for their supporters this season, entering this week on a 1-4 ATS skid. But Philadelphia has feasted on the weak, with only one of its 10 wins over an opponent with a winning record.
By the numbers: Wilson is 14-7-1 ATS as an underdog, including 3-0 ATS as a home underdog. … The Eagles have covered eight straight games by an average of almost 13 points.
Pick: Seahawks, 26-24
Steelers (9-2) at Bengals (5-6)
Time: 5:30 p.m. Monday, ESPN
Line/Total: Steelers -5, 43½
Analysis: Cincinnati's wins have come against teams with a combined record of 12-43 (.218). Pittsburgh certainly doesn't fall into the bottom-feeder category, but it's 0-3 ATS when laying at least four points on the road.
By the numbers: Steelers coach Mike Tomlin is 16-5 ATS vs. Bengals coach Marvin Lewis. … Cincinnati quarterback Andy Dalton is 3-10 ATS in his career as a starter against Pittsburgh.
Pick: Steelers, 27 -14
More betting: Follow all of our sports betting coverage online at reviewjournal.com/betting and @RJ_Sports on Twitter.