Odds, horse-by-horse analysis for Preakness Stakes
Updated May 19, 2023 - 1:13 pm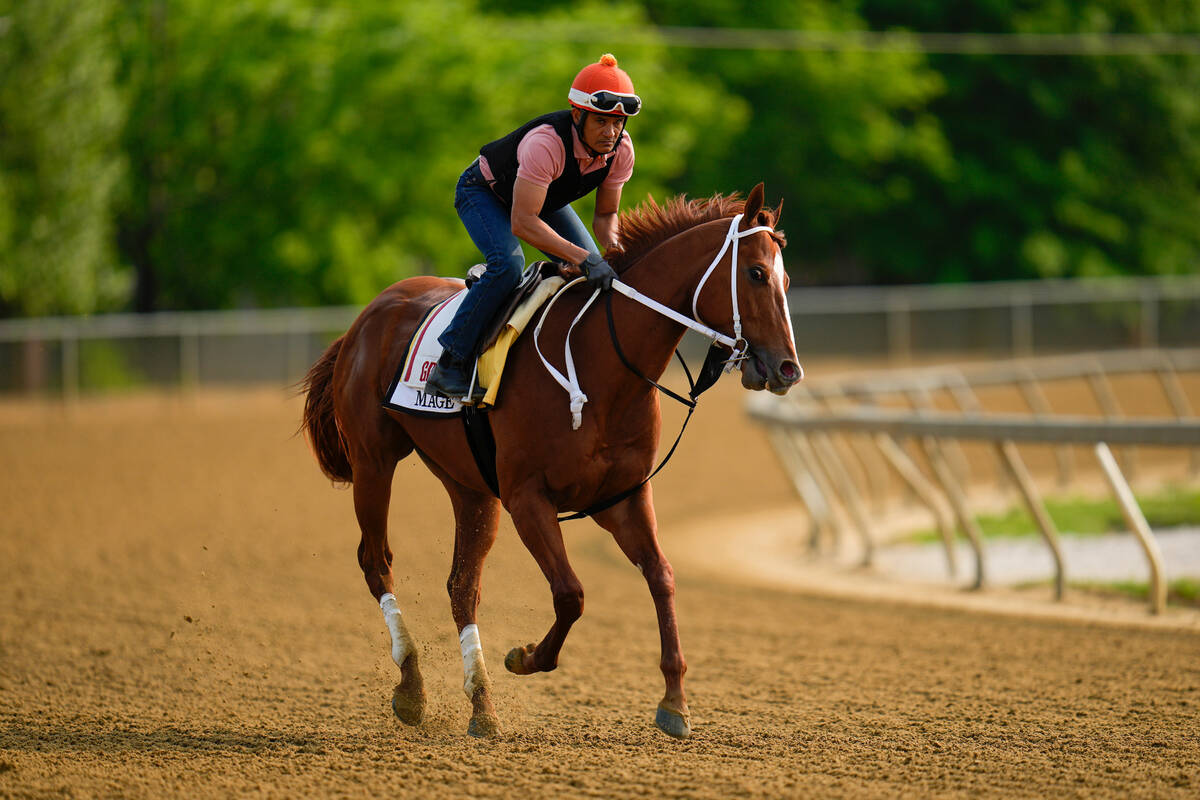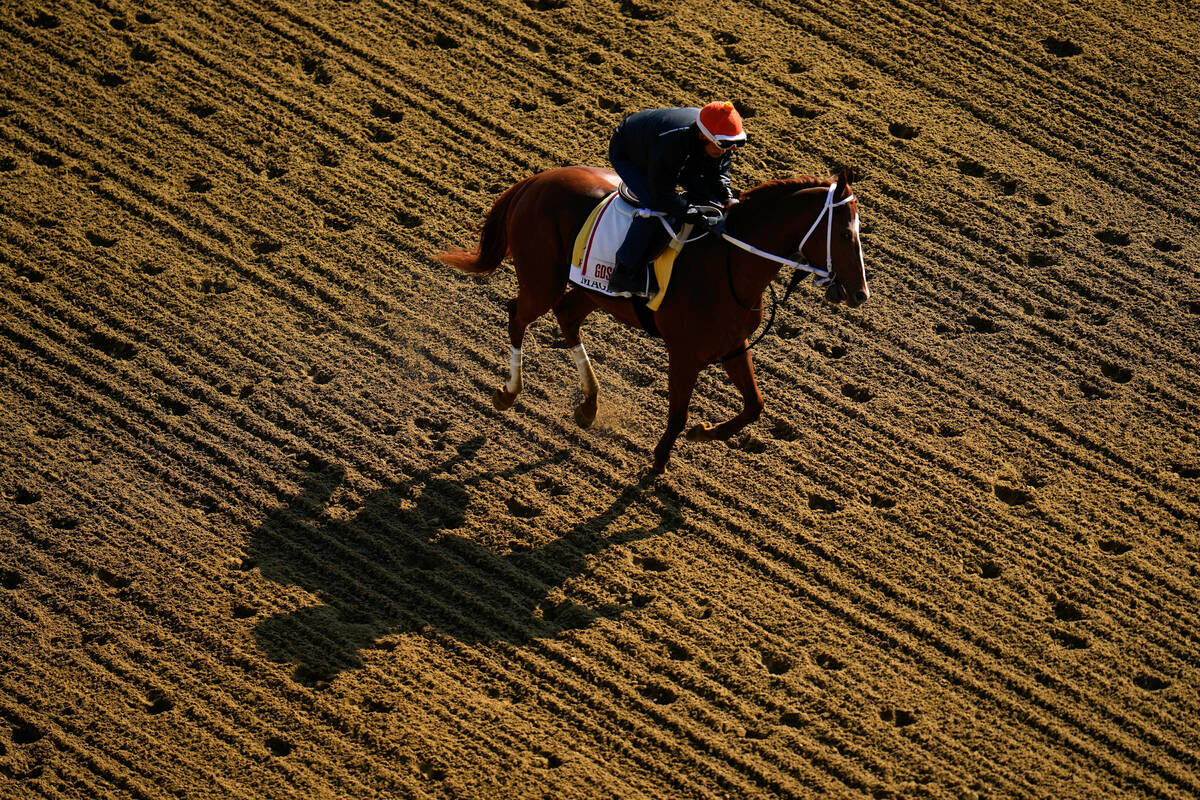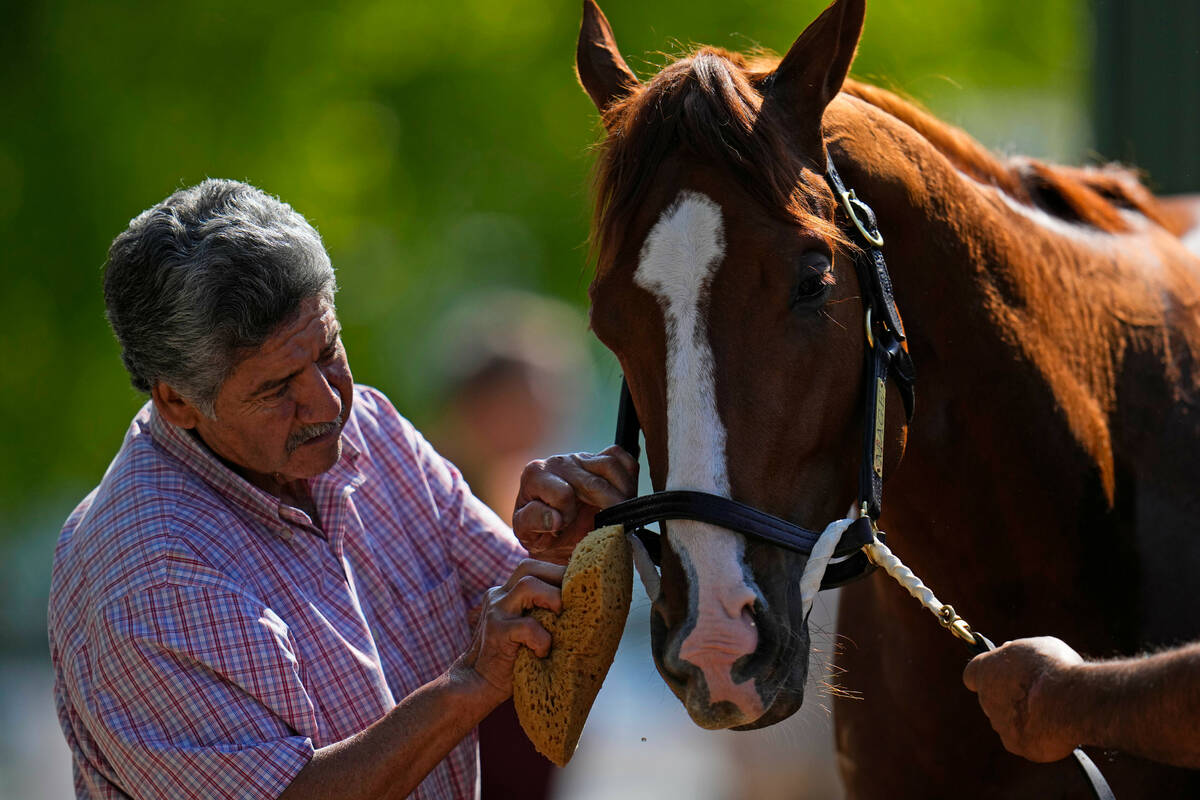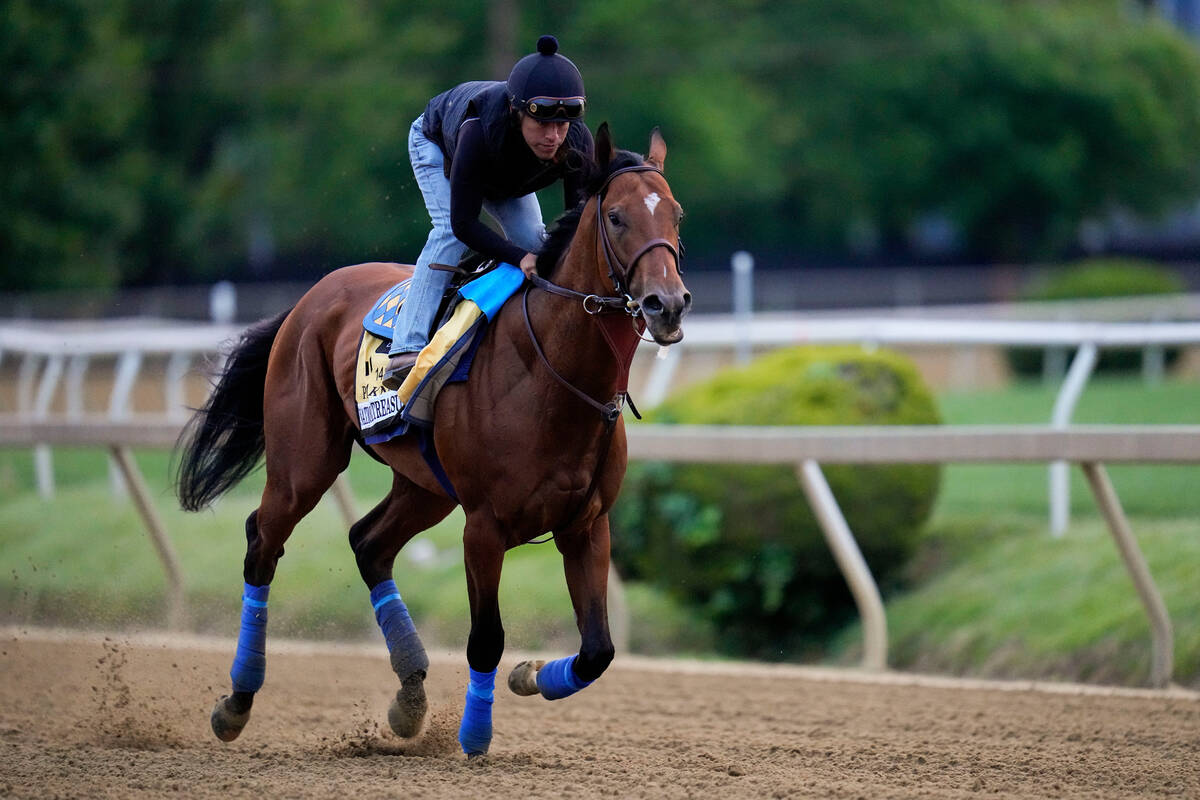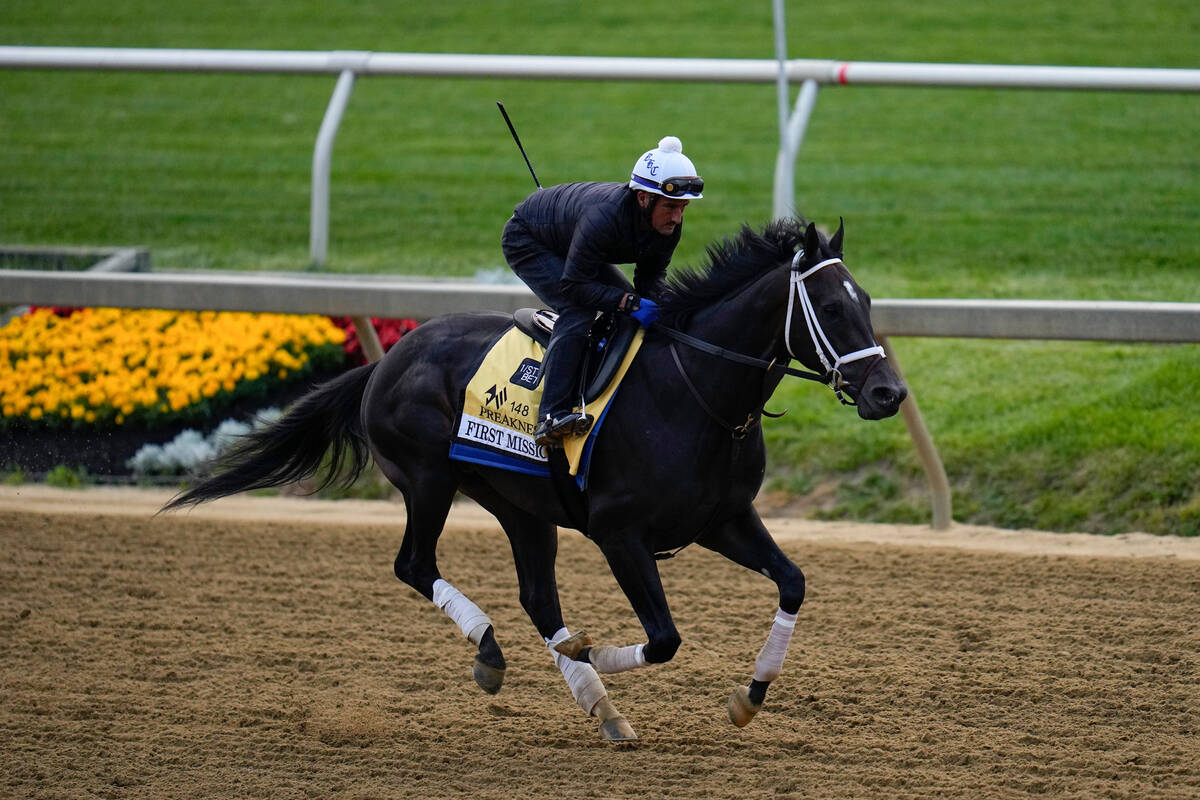 Michael "The Wizard" Kipness, a professional horse racing handicapper since 1986, analyzes the eight-horse field for Saturday's 148th Preakness Stakes, designating each horse as a contender or pretender to win the second leg of the Triple Crown.
Visit Wizardraceandsports.com for his full card selections and wagering strategies for Friday's Black Eyed Susan Day (14 races) and Saturday's Preakness day (14 races), as well as educational tools on how to win money at the races and a recent podcast.
Note: First Mission, in post position No. 8, was scratched Friday.
Post position, horse, jockey, morning-line odds:
1. National Treasure, Velazquez, 4-1
Winless in two starts in 2023, but his efforts are better than they look. Both times he was hung out wide chasing quicker California speeds, but he never stopped trying.
In the Santa Anita Derby, he steadied at the top of the stretch but regained his best stride late. In the Preakness, National Treasure will be allowed to return to his best game, and that's the front end, where he can dictate the early proceedings.
Drawing the rail and adding blinkers just ensures that jockey John Velazquez will waste no time and play "catch me if you can." Trainer Bob Baffert wears the Preakness Stakes crown with seven victories in his illustrious career.
Contender.
2. Chase the Chaos, Russell, 50-1
Has zero chance and is only in this race because he won the El Camino Real Derby, which was a Preakness "win and you are in" race.
Pretender.
3. Mage, Castellano, 8-5
For 149 years, it was a necessity for a Kentucky Derby winner to have a 2-year-old racing foundation. Justify was the first horse since Apollo in 1882 to win the Kentucky Derby (in 2018) without racing as a 2-year-old. Mage is no Justify, but he was still able to overcome this time-tested obstacle to win the Derby fair and square.
Mage reminds me a little bit of 1971 Derby and Preakness winner Canonero II. Both have South American connections. Canonero rallied from far back to win the Derby just like Mage. In the Preakness, he showed his versatility and speed dueling with Eastern Fleet before putting that rival away, winning by 1½ lengths in track record time.
Mage did show good early speed in his first two starts, but a complete change in running style resulted in him rallying from well off the pace following tardy breaks in his next two races. Will his connections instruct jockey Javier Castellano to be more aggressive out of the gate and go after National Treasure and try to park out First Mission?
A more likely scenario is for Castellano to place Mage into a perfect striking position in mid pack before making his move in this smaller field. Mage is a steadily improving 3-year-old who is the type of horse who can repeat in one of the weakest renewals of the Preakness.
Contender.
4. CoffeewithChris, Rodriguez, 20-1
Has good early speed and is 1-1 at Pimlico. It stops right there, as he has little chance of contending with the better speed of National Treasure at a distance that will clearly test his stamina.
Pretender.
5. Red Route One, Rosario, 10-1
Deep closer can land a piece if the fractions heat up and there's a pace meltdown. This type of running style is not usually conducive to Pimlico on Preakness day. Jockey Joel Rosario fits his running style like a glove.
Pretender.
6. Perform, Lynch, 15-1
Steadily improving 3-year-old was supplemented to the Preakness for $150,000. Went all out April 15 to defeat a weak field in the Tesio. Can land a piece, but a win is likely not in the cards.
Pretender.
7. Blazing Sevens, Irad Ortiz Jr., 6-1
Trainer Chad Brown looks to win back-to-back Preakness Stakes with Blazing Sevens, who doesn't have the same quality resume as 2022 winner Early Voting. But he is improving.
Following his debacle in the Fountain of Youth, Blazing Sevens showed huge improvement with blinkers added in the Bluegrass. With Brown calling the shots and Irad Ortiz Jr. in the irons, I expect a good effort.
Contender.