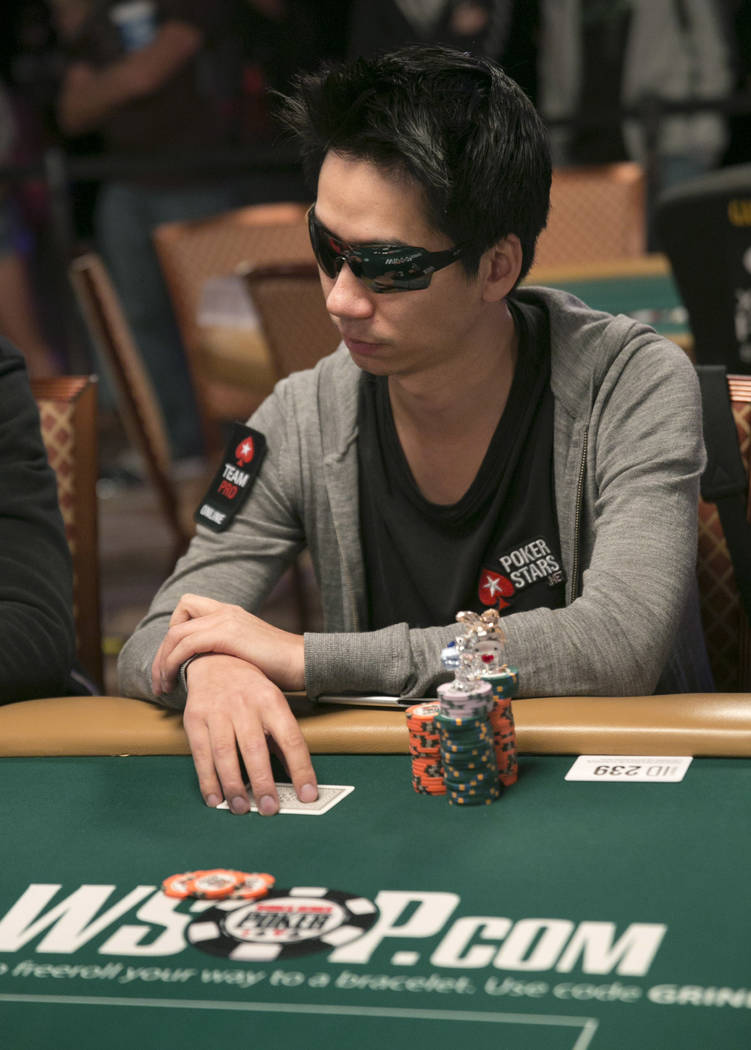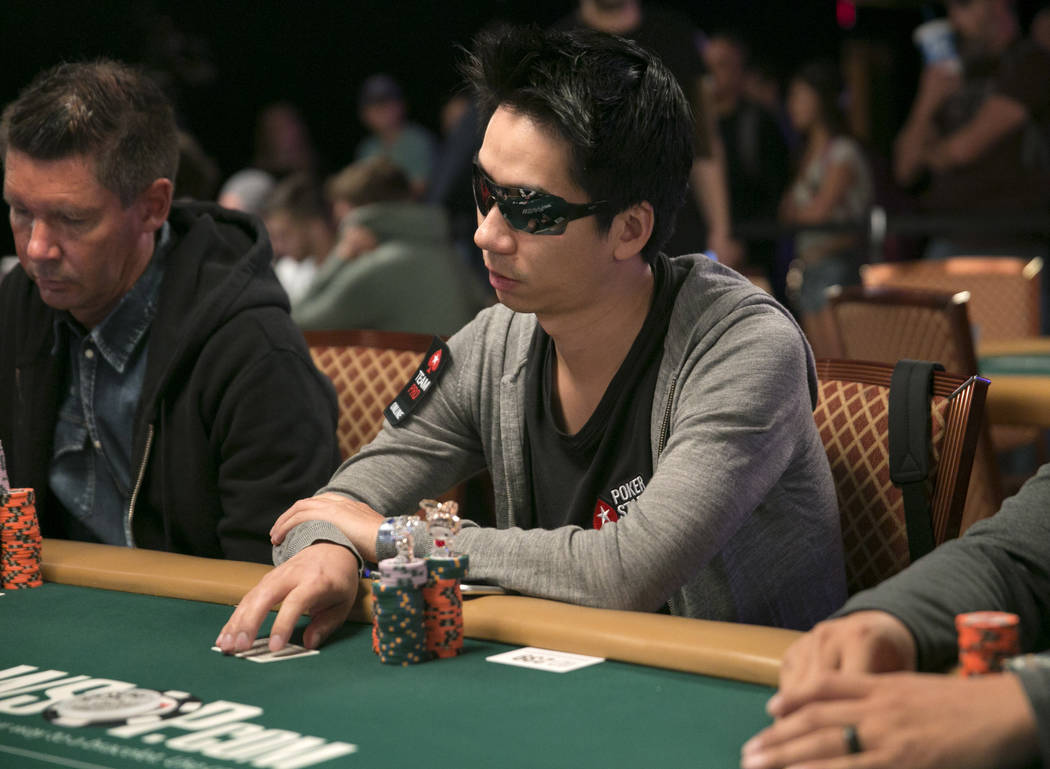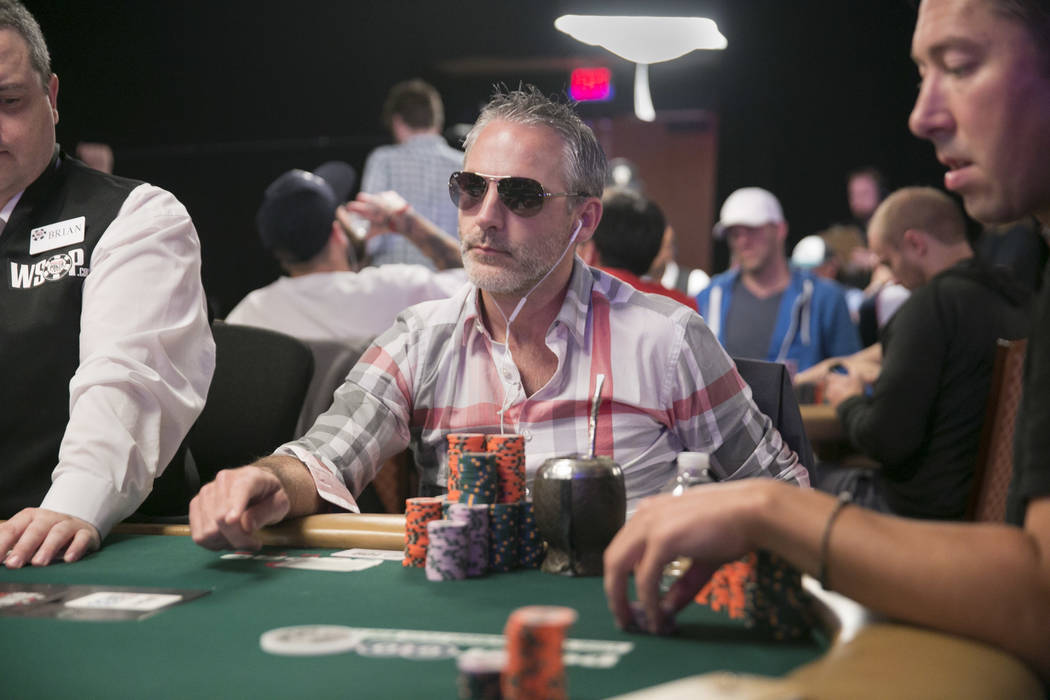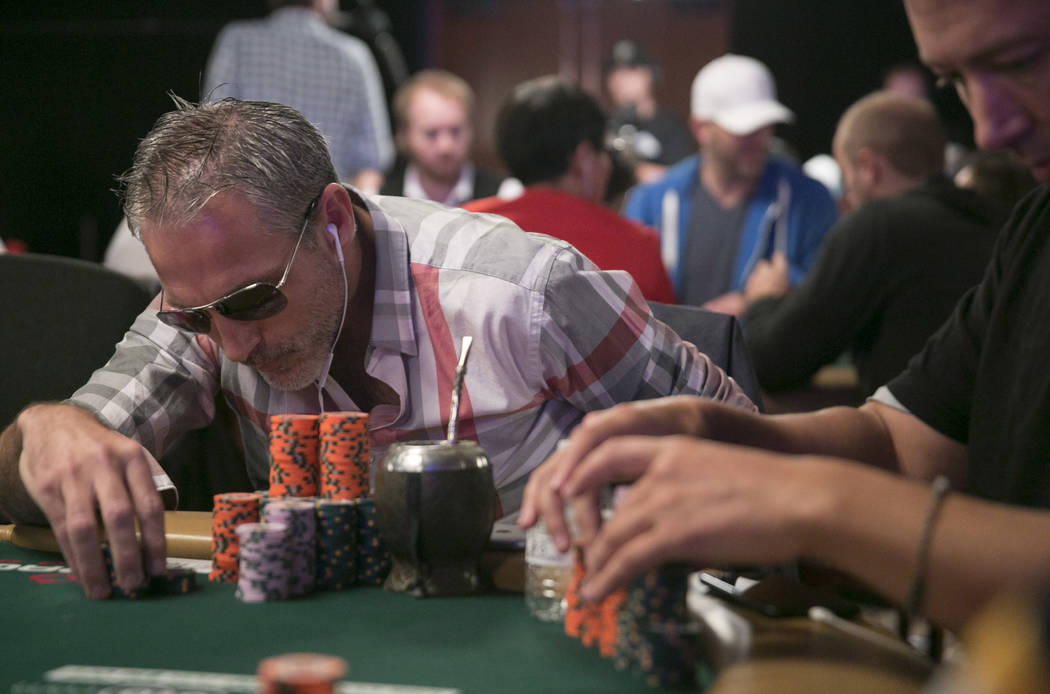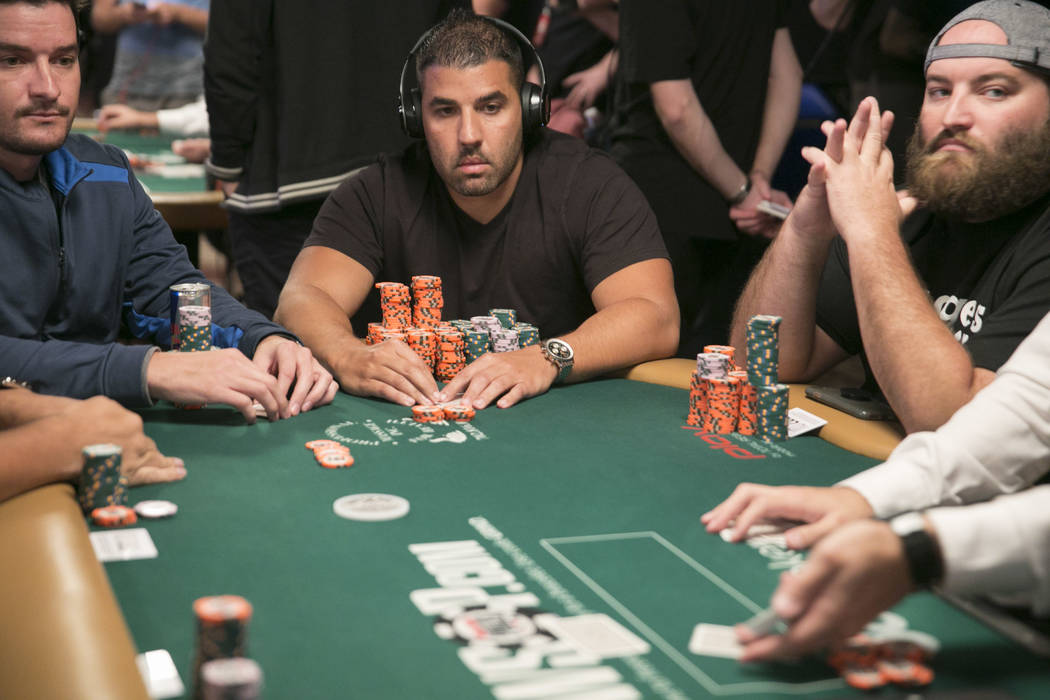 Randy Lew took a unique approach to making money during the online poker boom.
Rather than moving up in stakes, he went for volume.
"For me, as a gamer, it's just easier for me to play a lot of tables," Lew said. "I can make decisions very quickly."
Lew, better known by his online alias "Nanonoko," is famous for playing up to 24 tables of online poker at a time.
Lew made his first deep run in the World Series of Poker Main Event before he was eliminated in 159th place ($53,247) on Saturday at the Rio Convention Center.
The $10,000 buy-in No-limit Texas Hold 'em World Championship continues Sunday with Day 6.
Lew was a competitive video game player as a teenager in Sacramento, California, specializing in fighting titles such as "Street Fighter" and "Marvel vs. Capcom." As a student at UC Davis in 2003, he was introduced to online poker and turned professional after graduation.
Playing exclusively low- to mid-stakes cash games, Lew had more than $2.6 million in online winnings by 2011.
Lew set a Guinness World Record in 2012 for playing the most poker hands (23,493) in an eight-hour span with a profit ($7.65).
"There was some guys that were multi-tabling at the time, maybe 10 tables, so I was like, 'Well, if they can do it, I'm going to try to do it, too,' " Lew said during an afternoon break. "And they were known as some of the best players, so I would watch them and hopefully see the showdown and maybe copy some plays or whatever."
Lew started to make the transition to online and live tournament poker in 2014 and has more than $1.2 million in live earnings, according to the Hendon Mob Poker Database.
His run in the Main Event was his first WSOP cash since 2014.
"I think most people who come from online to live, they kind of laugh at live tells or feelings and stuff like this, myself included when I first started playing," Lew said. "But I think that stuff is actually really important. I didn't realize it, so now I'm kind of learning a new skill set.
"I'm trying to learn how to read people, tells or whatever. I think I'm transitioning pretty good, but it took some time."
Lew no longer grinds online full time and spends a significant portion of his time traveling. He also is one of the most popular poker streamers on Twitch.
"I think 90 percent of my poker career was playing poker, win as much as you can, do as well as you can," Lew said. "I guess nowadays I'm more into enjoying life, seeing what's in front of you. It's nice, the recognition. I get to interact with my fans a lot more, and it's a nice feeling."
Lew entered Day 5 of the Main Event in the middle of the pack and started off well in the afternoon.
But he was knocked out approximately 45 minutes before the dinner break when Valentin Messina's ace-king bested the pocket nines of Lew.
"This is about my 10th time playing this Main Event," Lew said before being eliminated. "I've never cashed it, so I'm very happy to be this far."
Salas keeps chips lead
Argentine Damian Salas maintained the unofficial chip lead at the evening break Saturday on Day 5 of the World Series of Poker's Main Event.
Salas lost a sizable pot against Wesley Pantling on the final hand before action paused at 9:12 p.m. but still had almost 9 million chips with 114 players remaining at the Rio Convention Center.
Antoine Saout of France is a close second with 8.5 million. Saout was the third-place finisher in the 2009 Main Event.
Belgian Kenny Hallaert and Michael Ruane of Hoboken, New Jersey, remain alive as each looks to make the final table of the Main Event for the second straight year.
Contact David Schoen at dschoen@reviewjournal.com or 702-387-5203. Follow @DavidSchoenLVRJ on Twitter.