Report says New York will top Nevada as sports betting leader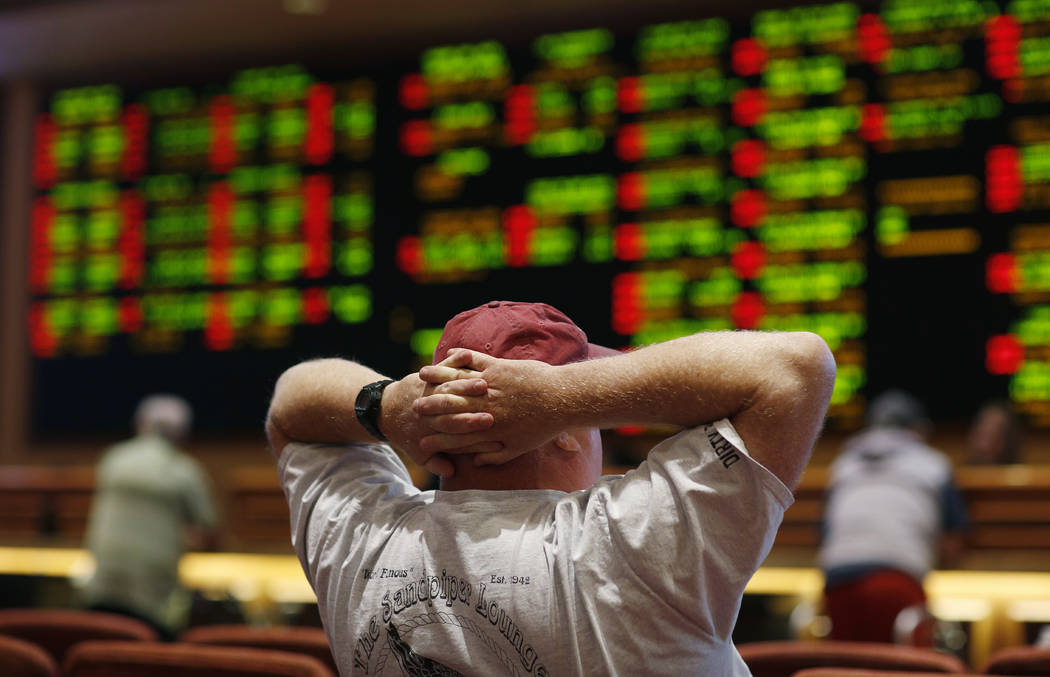 New York will become the nation's largest sports wagering market by 2023, with Nevada falling off to No. 4, a new research report says.
Washington-based GamblingCompliance predicted in its "U.S. Sports Betting: Sizing the Post-PASPA Opportunity" report published Wednesday that New York would generate more than $700 million in annual gross gaming revenue in what is expected to be a $1.1 billion to $5.2 billion national market.
New Jersey and Pennsylvania also are projected to surpass Nevada within five years with just over $300 million in revenue each.
Until this year, Nevada has been the only state that could take single-game bets on sports. Delaware and New Jersey have since legalized sports wagering.
Authored by James Kilsby, GamblingCompliance managing director for the Americas, and Daniel Stone, the head of data content, the report also lists Mississippi, West Virginia and Rhode Island as the first market movers since the Professional and Amateur Sports Protection Act was repealed in May by the U.S. Supreme Court.
The report says a 2013 casino expansion law authorizes four Las Vegas-style casinos in upstate New York. State lawmakers failed to deliver a bill allowing an expansion from that when the New York Legislature adjourned June 20.
But the report says betting legislation would be back on the state's agenda when lawmakers reconvene in 2019. New York also could become the first state to partner with sports leagues seeking royalties for data provided from games.
"Reflecting the lobbying demands of the Manhattan-headquartered National Basketball Association and Major League Baseball, New York would also have become the first state to grant leagues a cut of betting handle and require use of their official data," the report says.
Nevada and other states have rejected proposals to pay leagues for statistics they already receive because the statistics aren't copyrighted or owned by the leagues.
The report also speculates that federal regulation of sports wagering is highly unlikely, noting that the National Conference of State Legislatures and gaming regulators in Nevada, Massachusetts, Michigan, and Louisiana have opposed proposals to establish a uniform federal gaming framework.
How the states tax gambling is another critical issue.
"Policymakers will inevitably be challenged to strike a balance between their desire to maximize state tax revenues from lawful wagering and ensuring that licensed operators are able to offer odds that are competitive enough to challenge bettors away from offshore sportsbooks or underground bookies," the report said.
"We assume that Pennsylvania will prove to be an outlier with its eye-watering 36 percent tax rate on gross wagering revenue," the report said. "Nevertheless, it may be difficult for states to stay in the 'sweet spots' of the roughly 15-20 percent tax rate that has characterized the most successful European online sports betting markets."
Nevada has a 6.75 percent tax rate on gross gaming revenue.
Contact Richard N. Velotta at rvelotta@reviewjournal.com or 702-477-3893. Follow @RickVelotta on Twitter.
League data
The GamblingCompliance report issued Wednesday asks this question: Should sports-betting operators be required to use the official data feeds of sports leagues in order to settle bets on their games?
"Federal courts have previously held that sports events are not subject to copyright so game statistics cannot be exclusively 'owned' by the event organizer," the report says.
"But sports leagues may argue that different circumstances apply in the case of real-time data feeds for in-play wagering, in part to ensure that consumers cannot bet on plays that have already occurred. Betting operators, for their part, have argued they are willing to pay for official data under the right circumstances, but that such agreements should be negotiated privately rather than enforced by legal mandate."