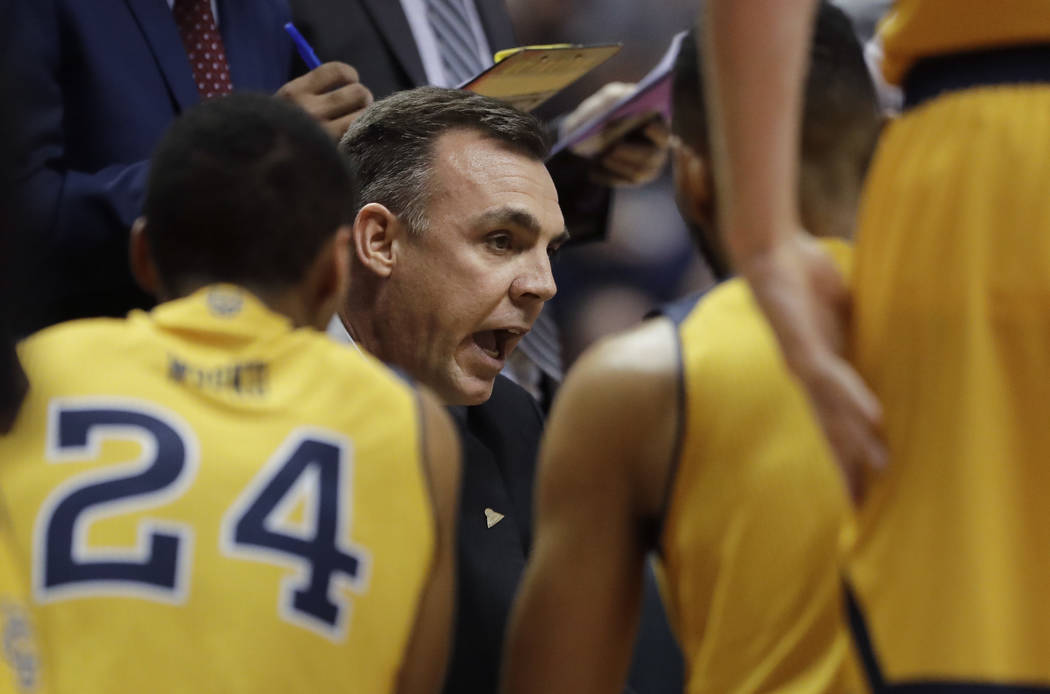 Whether you're looking to run up your winnings or chase your losses at the end of college basketball's championship Saturday, here's a play on the final game of the day.
Cal State Fullerton-UC Irvine (Under 129½), 9 p.m.
Handicapper Bruce Marshall (Goldsheet.com) said the total is way too high for the Big West tournament title game.
Both regular-season meetings went under, and both teams went under in Friday's semifinals. The Anteaters have gone under in 15 of their past 20 games, and the Titans have gone under in three straight and 11 of 14 (11-2-1).
"Irvine has been an under team all year. Every Irvine game's the same. It's just a half-court game, low scoring. They're patient and it's worked for them," said Marshall, editor of The Gold Sheet. "It's the third game in three days for both teams, and both of them had grinding games (Friday) night in the 50s."
Fullerton edged UC Davis 55-52 in the semifinals, and Irvine beat UC Santa Barbara 61-58.
"Both teams will be tired tonight. I don't know if they'll have the legs to shoot," Marshall said. "It should be a real tight, low-scoring game like 57-56."
Contact reporter Todd Dewey at tdewey@reviewjournal.com. Follow @tdewey33 on Twitter.