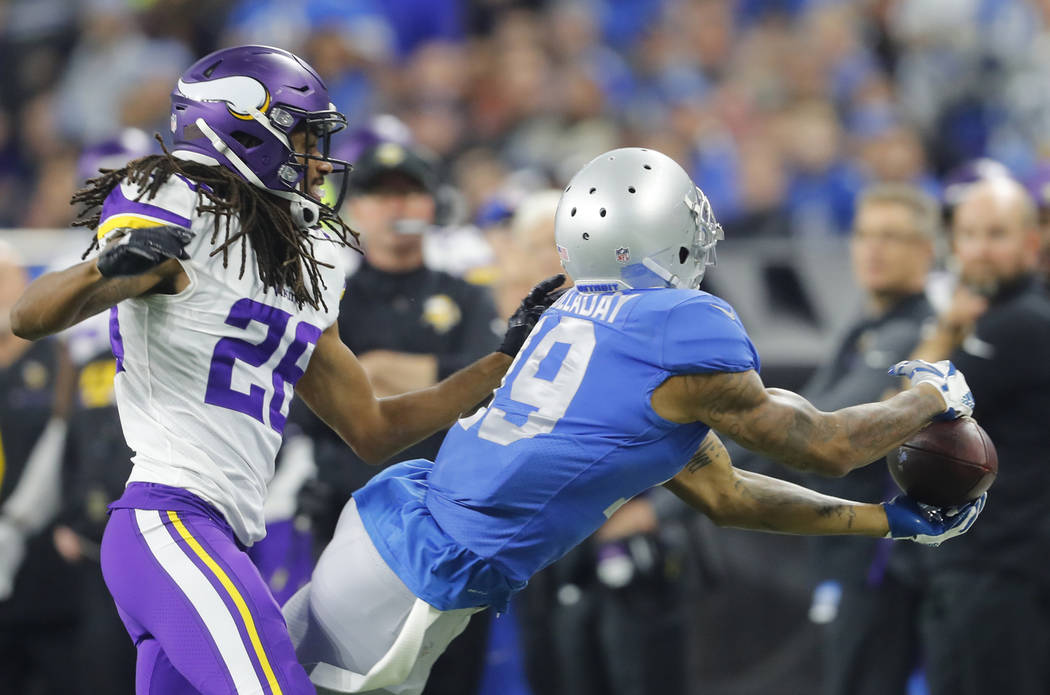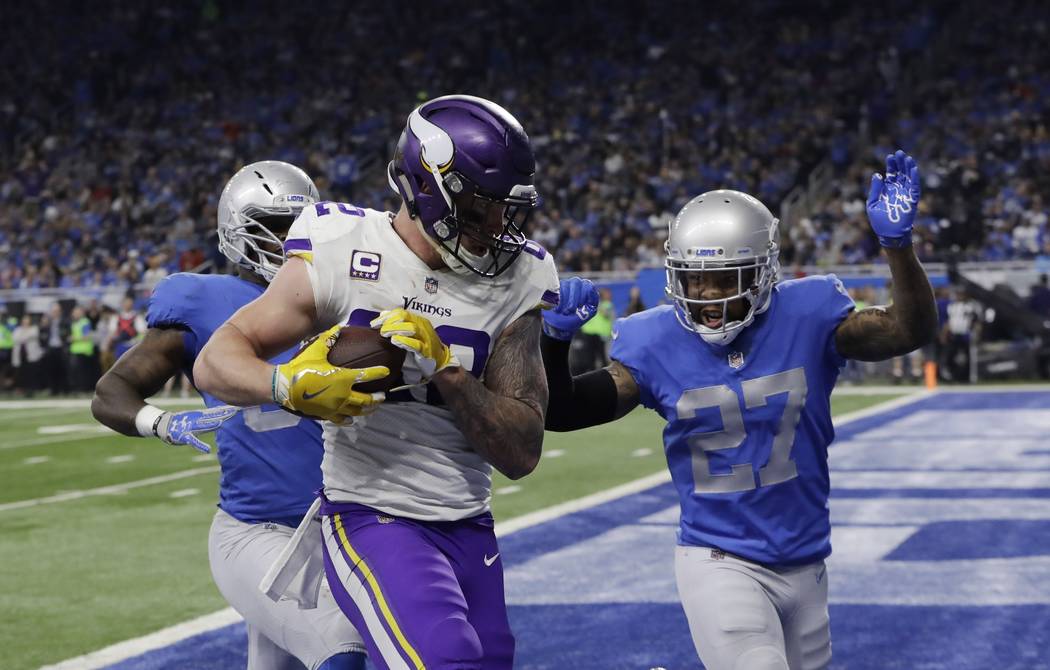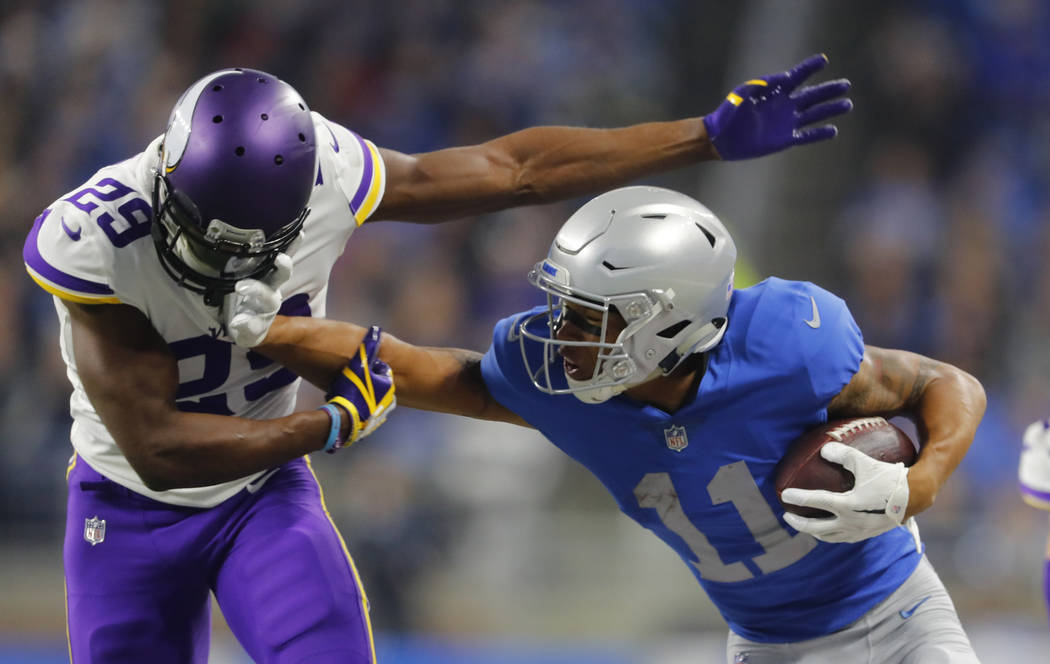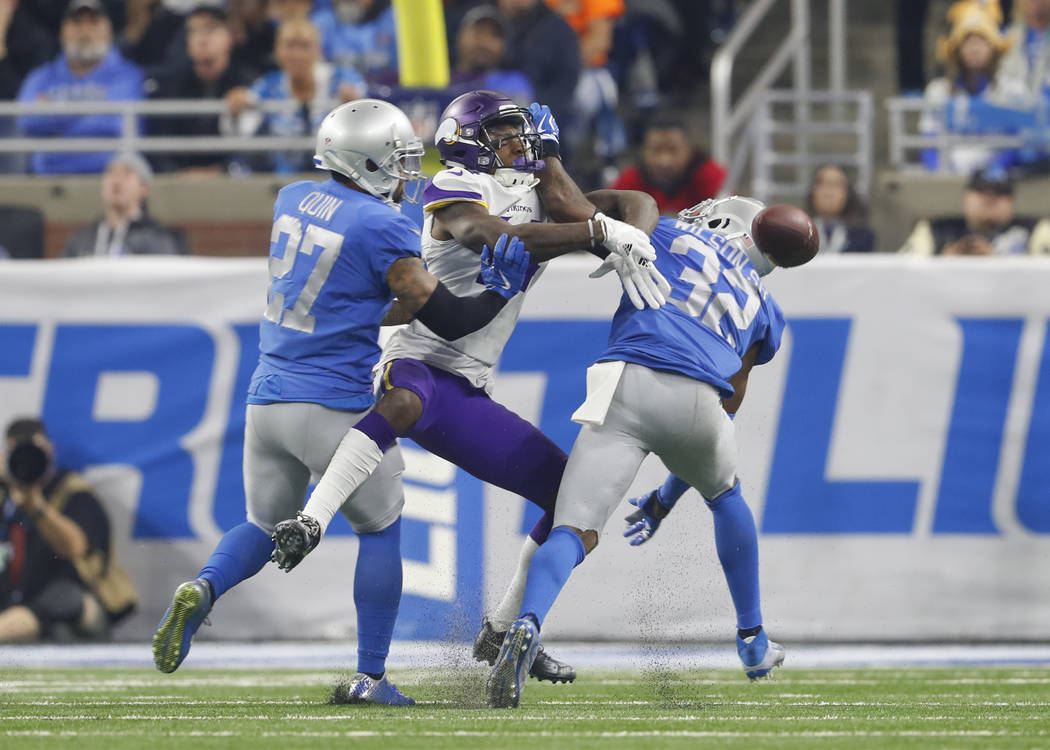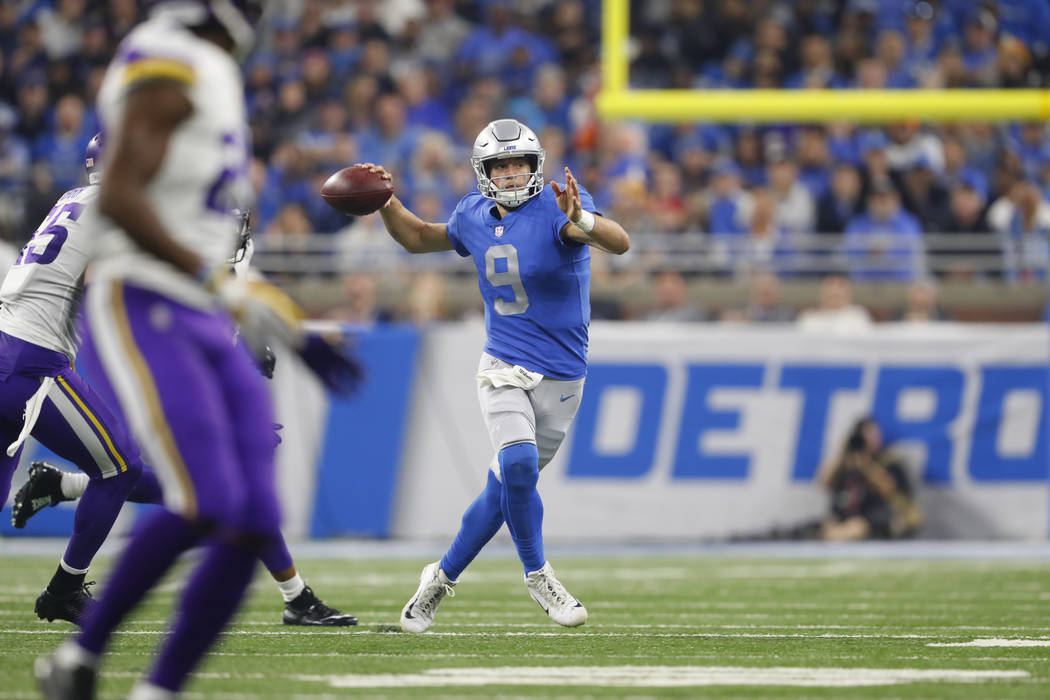 The CG Technology sports book posted lines Monday on every NFL regular-season game from Weeks 1 to 16.
Sharp bettors quickly pounced on six games, making limit wagers of $500 on each that were followed by aggressive line moves by CG Technology sports book director Jason Simbal.
The biggest line move as of Wednesday morning was on the Week 16 matchup between the Detroit Lions and Minnesota Vikings. The Vikings opened as 6½-point road favorites before a $500 bet on the home underdog moved the number to 4 and an additional $500 wager on the Lions moved the line to 3.
"This number, we feel we made a mistake on because we took two max bets on the same game," Simbal said. "We're not going to be right on every game."
They love L.A.
Max bets on the Los Angeles Chargers moved them from 1-point to 3-point favorites at the Buffalo Bills in Week 2 and from 3-point to 4½-point home favorites over the Tennessee Titans in Week 7.
Fading Giants
Bettors faded the New York Giants in two games. The New Orleans Saints moved from 2½-point to 4-point favorites at New York in Week 4, and the Washington Redskins climbed from 1½-point to 3-point home favorites over the Giants in Week 14.
New York, which went 3-13 last season, drafted Penn State running back Saquon Barkley with the No. 2 overall pick, but Simbal said Barkley doesn't hold the biggest key to the Giants' success.
"He'll be good, but to me it's about if (quarterback) Eli (Manning) still has it and the newly revised offensive line protecting him," he said. "They spent so much money on free agents. If they have injuries, they'll be in big trouble. That's exactly what happened to them last year."
The other notable line move was the Philadelphia Eagles ascending from a 1½-point to 3-point favorite at Tennessee in Week 4.
Favorites
The Super Bowl champion Eagles, who had the NFL's best record against the spread last season at 13-6, are favored in 11 of the first 16 weeks (lines weren't made for Week 17 because of the possibility of teams that have clinched playoff spots resting players). The Eagles are 2-point underdogs at New Orleans in Week 11 and 1-point underdogs at the Los Angeles Rams in Week 15. Philadelphia is a pick'em at Jacksonville in Week 8 and at Dallas in Week 14.
The New England Patriots, who went 12-7 ATS last season and are 28-10 ATS the past two years, are favored in 14 games. The Patriots are 1-point underdogs at Pittsburgh in Week 15.
The Steelers are favored in 13 games. They're 1-point underdogs at New Orleans in Week 16 and are a pick'em at Baltimore in Week 9.
The Rams are favored in 13 games. They're 1-point underdogs at San Francisco in Week 7 and 2-point underdogs at New Orleans in Week 9.
Underdogs
The Cleveland Browns, who are 1-31 straight up and 8-24 ATS the past two seasons, are favored in two games. They're 2½-point favorites over the Jets in Week 3 and 1-point favorites over the Bengals in Week 16.
The Jets are favored in four games. They're favored by 1 point over the Dolphins in Week 2, by 1½ over the Colts in Week 6, by 1 over the Bills in Week 10 and by 1½ over the Texans in Week 15.
The rebuilding Arizona Cardinals are favored in three games: by 1 over the Redskins in Week 1, by 1 over the Bears in Week 3 and by 1 over the Lions in Week 14.
The Oakland Raiders opened as underdogs in four of their first five games and seven of 15. They're 1½-point home underdogs to the Rams in Week 1 on "Monday Night Football" and 3½-point home underdogs to the Steelers in Week 14 on "Sunday Night Football."
CG Technology operates sports books at The Venetian, Palazzo, Palms, Tropicana, M Resort, Silverton, Hard Rock Hotel and The Cosmopolitan of Las Vegas.
Contact reporter Todd Dewey at tdewey@reviewjournal.com. Follow @tdewey33 on Twitter.
2018 NFL Lines Weeks 2-16 by Las Vegas Review-Journal on Scribd