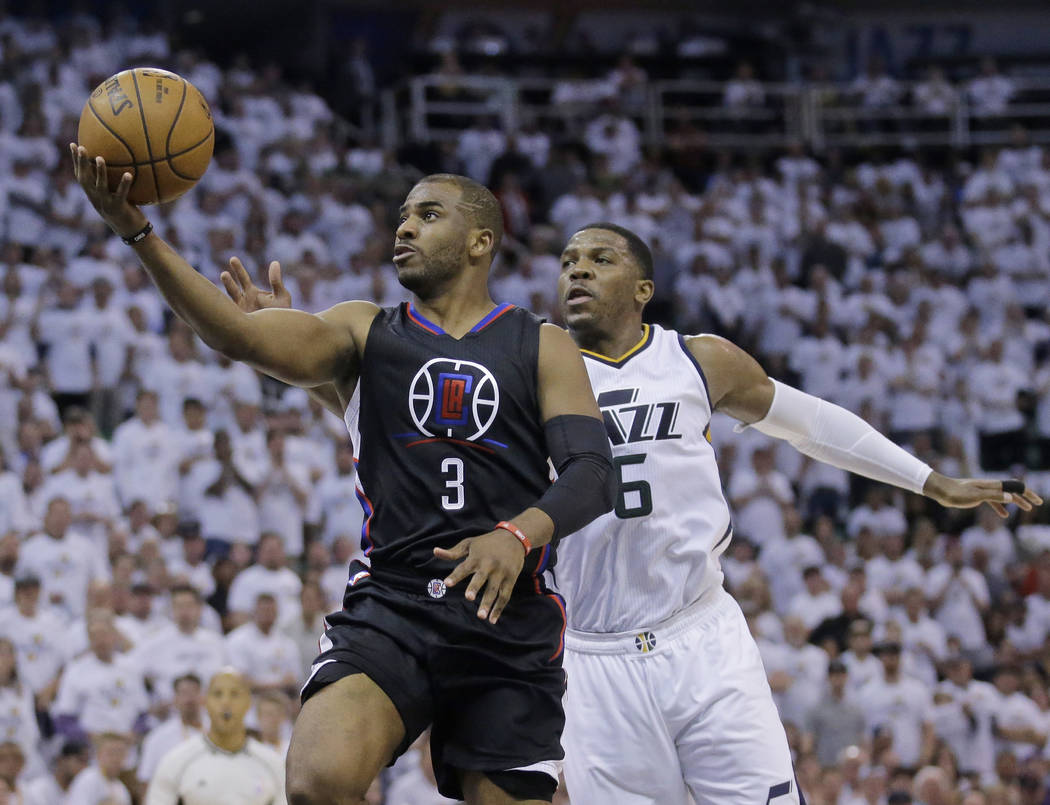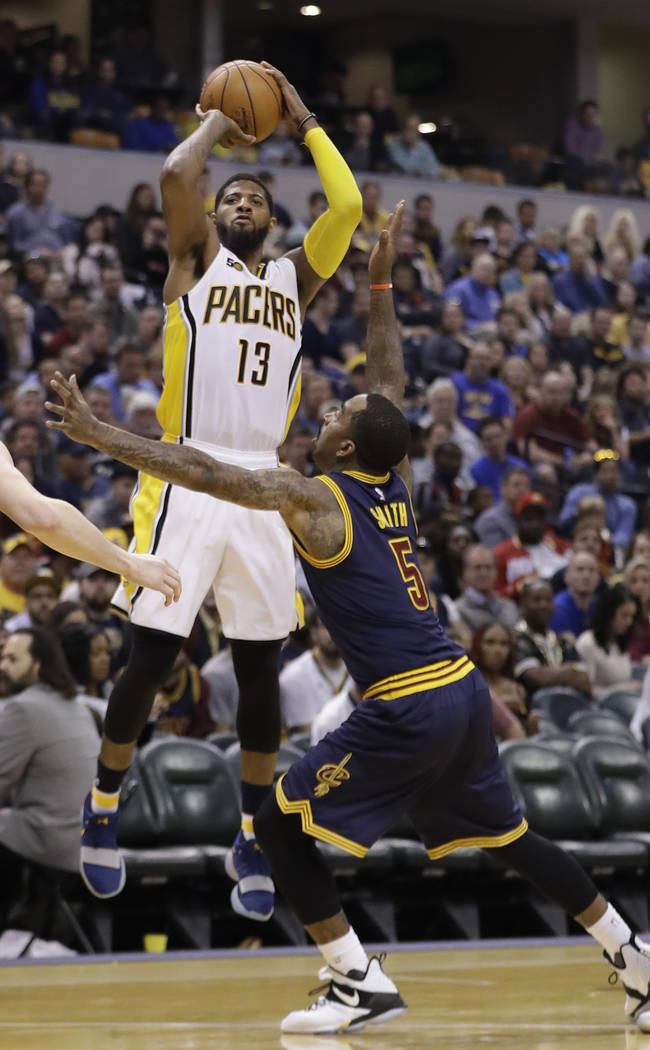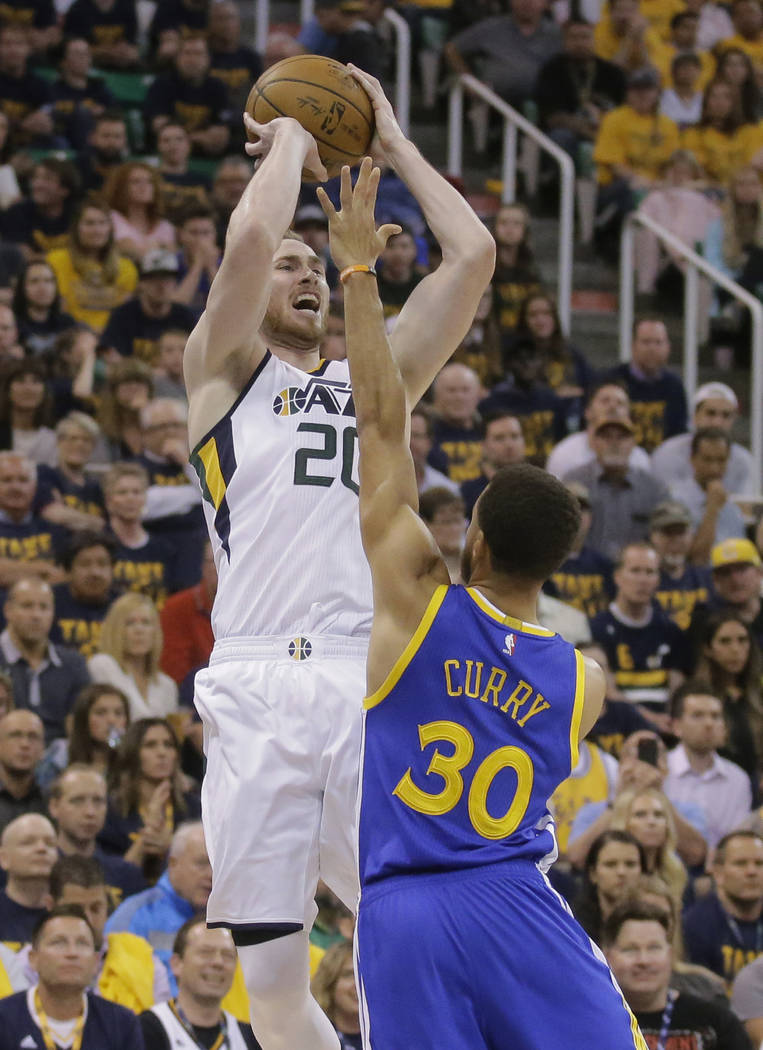 Jimmy Butler to the Minnesota Timberwolves. Paul George to the Oklahoma City Thunder. Chris Paul to the Houston Rockets. Gordon Hayward to the Boston Celtics.
Those four major All-Star moves of the NBA offseason caused Las Vegas oddsmakers to reshuffle the deck of teams beneath the Golden State Warriors and Cleveland Cavaliers, who remain in a class above the rest of the league.
"If the Warriors stay healthy, they'll win it again," William Hill sports book director Nick Bogdanovich said. "They're all young, entering their prime, and they're super focused on how to handle the regular season.
"But staying healthy ain't easy. Maybe Golden State has an injury. Anything's possible."
The Warriors are 5-11 favorites ($11 to win $5) to repeat as NBA champions, and the Cavaliers are the 7-2 second choice.
The Celtics (10-1) have surpassed the Spurs (12-1) as the third choice at the Westgate sports book, which listed Boston at 15-1 before it acquired Hayward on Tuesday. There was no adjustment made Friday when Avery Bradley was traded to the Detroit Pistons for Marcus Morris.
"We're not going to raise them up because we anticipate them adding another piece before the trade deadline," Westgate sports book manager Jeff Sherman said. "They're going to have to do something if they want to maintain the momentum they had getting Hayward, because right now they really haven't closed the gap (on Cleveland)."
The Cavaliers are 1-2 favorites to win the Eastern Conference, and the Celtics are the 5-2 second choice.
"Boston is within shouting distance," Bogdanovich said. "Cleveland is still the team to beat, but they can be had. LeBron (James) will be a year older and (Kevin) Love is Love. I don't think Cleveland walks through the East."
The Timberwolves improved the most of any team, moving from 100-1 to 40-1 to win the title after reuniting Butler with Tom Thibodeau, his former Chicago Bulls coach, and teaming him with young stars Karl-Anthony Towns and Andrew Wiggins. The Wolves also added veterans Jeff Teague and Taj Gibson as they ascended to the 20-1 fifth choice to win the loaded Western Conference.
"They added a few veteran pieces to the youth they had," Sherman said. "It looks like they'll compete for a top-five spot (in the West). It helped their price when Paul left the Clippers."
Pairing Paul with James Harden moved the Rockets from 30-1 to 20-1 to win the title, and pairing George with Russell Westbrook moved the Thunder from 80-1 to 30-1.
"With the Rockets not adding a third star player, I don't see too much difference between Houston and Oklahoma City," Sherman said. "Houston really needs another star player to be in the conversation. I don't know if they're really ready to compete with the top clubs."
Sherman said he loved what the Thunder did in acquiring George in a trade for Victor Oladipo and Domantis Sabonis. Oklahoma City also added veterans Patrick Patterson and Andre Roberson.
"It will work better for (Westbrook and George) than it will for Paul and Harden," he said. "It'll be interesting with Harden and Paul because both of those guys are so ball dominant, I don't know how they're going to mesh."
The Rockets are 10-1 to win the West and the Thunder are 15-1 behind the Spurs (7-1) and Warriors (2-9) — who added Omar Casspi and Nick Young and rookie Jordan Bell since winning their second title in three years.
"We're making minor tweaks on other teams, but realistically it's all a moot point if Golden State is the beast they are," Sherman said. "It almost feels like all these odds moves we're doing is for aesthetics, because Golden State looks even better next year."
Contact reporter Todd Dewey at tdewey@reviewjournal.com or 702-383-0354. Follow @tdewey33 on Twitter.
Odds to win 2018 NBA title
Courtesy of Westgate sports book
Golden State Warriors 5-11
Cleveland Cavaliers 7-2
Boston Celtics 10-1
San Antonio Spurs 12-1
Houston Rockets 20-1
Oklahoma City Thunder 30-1
Washington Wizards 40-1
Minnesota Timberwolves 40-1
Milwaukee Bucks 60-1
Toronto Raptors 80-1
Philadelphia 76ers 80-1
Miami Heat 80-1
Los Angeles Clippers 100-1
New Orleans Pelicans 100-1
Portland Trail Blazers 100-1
Denver Nuggets 100-1