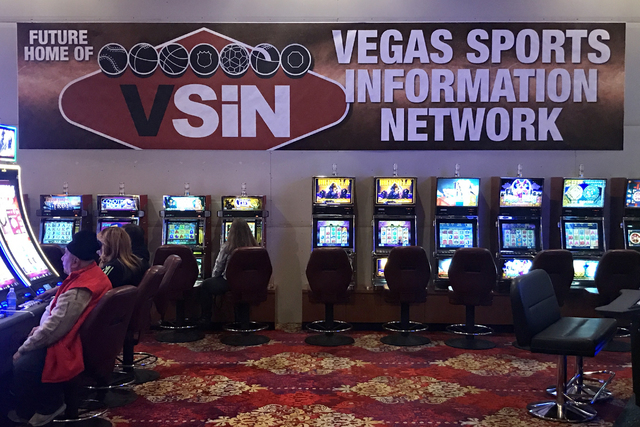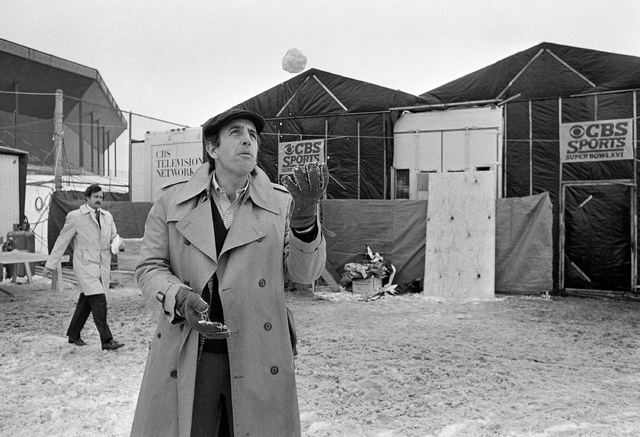 You are listening live from the South Point sports book, which will serve as the hub of Brent Musburger's new sports betting network in Las Vegas.
Banners promoting the iconic broadcaster's burgeoning Vegas Sports Information Network (VSIN) were already hanging inside the South Point on Wednesday, when it was announced that Musburger will end his play-by-play career with ABC/ESPN at the end of January to help his family start a sports betting venture.
Musburger, 77, called countless big events over the past 40 years — welcoming viewers with his signature "You are looking live" catchphrase — since rising to fame on CBS in the 1970s as host of "The NFL Today."
He will call his final game on ESPN on Tuesday, when Kentucky hosts Georgia at Rupp Arena, where he called Villanova's historic upset of Georgetown in the 1985 NCAA championship game.
"What a wonderful journey I have traveled with CBS and the Disney company," Musburger said in a statement. "A love of sports allows me to live a life of endless pleasure. And make no mistake, I will miss the arenas and stadiums dearly. Most of all, I will miss the folks I have met along the trail.
"But the next rodeo for me is in Las Vegas. Stop by and we'll share a cold one and some good stories. I may even buy!"
If he's buying, it most likely will be at a bar at the South Point, where all programming for the first-ever sports betting network will originate from.
Musburger was unavailable for comment, but sources said he will host the main afternoon show on the network's SiriusXM radio channel. He will not be a tout and sell picks.
The network's first radio show is expected to debut during Super Bowl weekend, and VSIN will air daily radio shows, with plans to become a 24-hour network at some point this year.
Former Review-Journal columnists Matt Youmans and Norm Clarke and Musburger's brother, Todd, and nephew, Brian, are working for the network, which plans to launch its website (VSIN.com) on Monday. The website will feature sports betting content and live streaming videos. Musburger also is expected to debut a new Twitter page, @musburgerlive.
A former sports writer and Northwestern graduate, Musburger worked at CBS Sports from 1973 to 1990 and called most of its marquee events, including the Masters and the NBA Finals. He was behind the mike for one of college football's most memorable plays in Doug Flutie's "Hail Mary" pass that lifted Boston College over Miami in 1984.
Musburger was abruptly dropped by CBS during the 1990 NCAA Tournament. The final game he called for the network was UNLV's 103-73 blowout victory over Duke in the championship game. He has worked for ABC/ESPN since 1990, calling seven college football national title games along the way.
"Brent's presence and delivery have come to symbolize big-time sports for multiple generations of fans," ESPN president John Skipper said in a statement. "When he opens with his signature 'You are looking live,' you sit up straight in your chair because you know something important is about to happen.
"He is one of the best storytellers to ever grace a sports booth. We and the fans will miss him."
Musburger called his record seventh Las Vegas Bowl for ABC in December, when he was inducted into the Las Vegas Bowl Hall of Fame.
"Brent has been one of the most recognizable and prominent voices in sports broadcasting for decades, and we will miss him being on the air," Las Vegas Bowl executive director John Saccenti said. "He called our game for the first time in 2001, and his unmistakable voice helped elevate our event's stature every time he walked into the Sam Boyd Stadium press box."
Contact reporter Todd Dewey at tdewey@reviewjournal.com or 702-383-0354. Follow @tdewey33 on Twitter.