Supreme Court strikes down law banning sports betting outside Nevada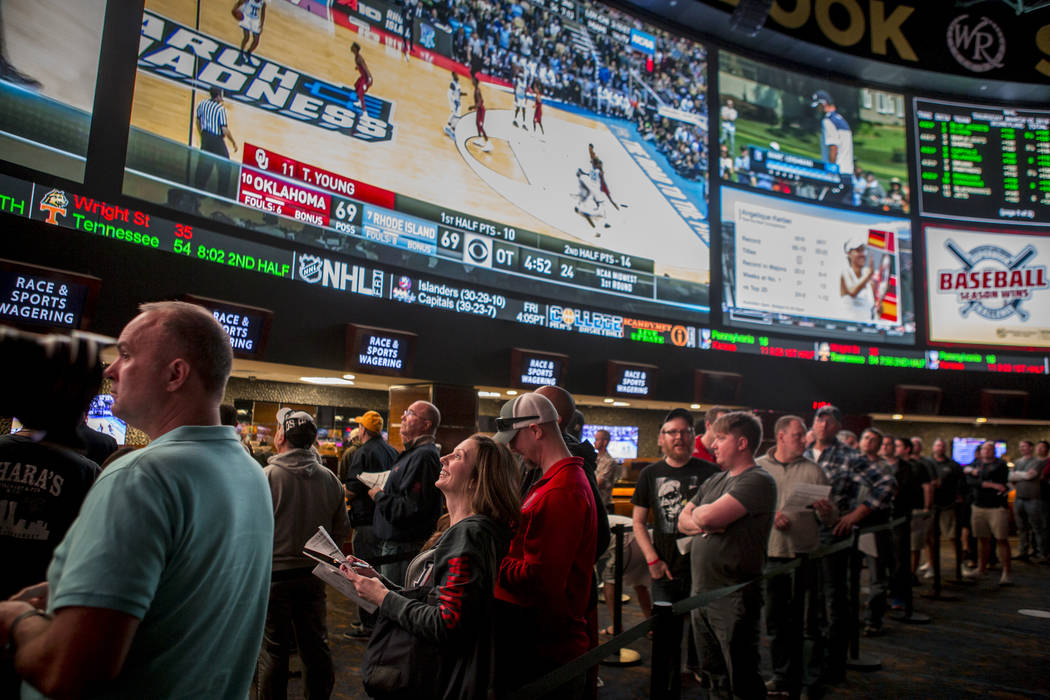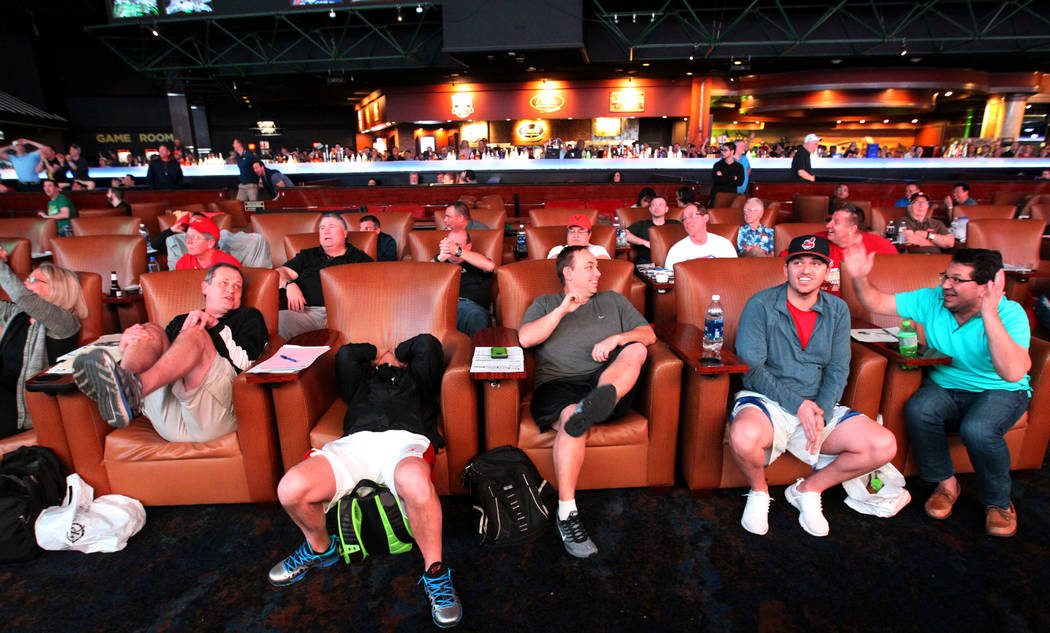 WASHINGTON — The Supreme Court overturned a federal ban on sports gambling Monday, allowing states other than Nevada to provide bookmaking and betting at casinos and racetracks.
By a 6-3 vote, the high court overturned a 2016 ruling by the 3rd U.S. Court of Appeals that found New Jersey violated the Professional Amateur Sports Protection Act (PASPA) of 1992. That law outlawed state-authorized sports gaming with some exceptions and made Nevada the only state where a person could wager on the results of a single game.
Justice Samuel Alito, writing for the majority, said Congress can regulate sports gambling directly, but if it elects not to do so, "Each state is free to act on its own."
"Our job is to interpret the law Congress enacted and decide whether it is consistent with the Constitution. PASPA is not,'' the majority concluded.
Joining Alito in the decision were Chief Justice John Roberts and Justices Neil Gorsuch, Elana Kagan, Anthony Kennedy and Clarence Thomas.
Ruth Bader Ginsburg, Stephen Breyer and Sonia Sotomayor dissented. Ginsburg, writing for the minority, said that although a portion of the law was unconstitutional, other portions could have been saved.
When a portion of a law violates the Constitution, the court "ordinarily engages in a salvage rather than a demolition operation," preserving what it can, Ginsburg wrote. She said that instead of using a "scalpel to trim the statute" her colleagues used "an axe" to cut the remainder down.
32 states could take the plunge
As many as 32 states could implement sports betting within five years, one research firm estimated before the ruling. Several, led by New Jersey, could begin accepting wagers within weeks, experts said.
Many states and tribal governments see legalized sports betting as a revenue stream for education, health and other programs, while the gaming industry hopes it could put a dent in illegal gambling.
The Supreme Court decision also could open the door to widespread online sports betting, depending on how the states craft laws enabling it, according to one expert. That's because the Unlawful Internet Gaming Enforcement Act, which makes it illegal to process a payment online during illegal gambling, does not come into play with state-authorized wagering.
"If the transaction doesn't involve illegal gambling, then the UIGEA wouldn't be implicated," said Kate Lowenhar-Fisher, chair of the Dickinson Wright's law firm's gaming practice in Las Vegas.
Lowenhar-Fisher said she expects the federal Wire Act to receive scrutiny next, because it would still prohibit the transmission of bets across state lines regardless of whether sports wagering is legal in the state from which the bet is initiated and the state in which the bet is booked.
The 1992 law at issue in the case barred state-authorized sports gambling with exceptions for Nevada, Montana, Oregon and Delaware, states that had approved some form of sports wagering before it took effect. That left Nevada as the only state where a person could wager on the results of a single game, though the law doesn't cover wagering between friends or animal races, such as horse racing, which many states already allow.
The NCAA and all four major U.S. professional sports leagues sued New Jersey in 2012 after it passed a law with a provision to allow sports betting in the state. They were joined by the federal government in urging the court to uphold PASPA.
Seventh time a charm
But New Jersey, which had unsuccessfully challenged the ban six separate times in lower courts, battled on. In the most recent challenge, the state's lawyer, Ted Olsen, the former U.S. solicitor general, argued that the ban was unconstitutional and violated a doctrine that prohibits the federal government from forcing states to enact policy.
Olson said that since the federal government had not regulated the activity, there was nothing that allowed it to preempt a state regulation.
Other states and the gaming industry joined New Jersey in the court battle. Nevada casinos also backed New Jersey and sought a court ruling that would allow other states to offer sports wagering.
In court, the NBA, NFL, NHL and MLB argued that New Jersey's gambling expansion would hurt the integrity of their games and cause reputational damage.
But legal experts said that league argument was largely rendered moot when national sports franchises were allowed to locate in Nevada.
Sen. Orrin Hatch, R-Utah, an original cosponsor of PASPA, said immediately after the ruling that he would introduce legislation to protect the integrity of sports and impose federal regulations on sports betting in the states.
The American Gaming Association, which represents casinos, praised the ruling, saying it could snuff out what it says is a $150 billion a year black market that has thrived offshore and under the radar in the U.S.
"I'm confident we can put the illegal market out of business," said AGA President Geoff Freeman in a statement. ,
But Dan Etna with the Sports Law Group at Herrick, Feinstein LLP., said the ruling "is not an immediate death blow to the underground gambling industry."
Etna said underground operators still offer what legal operators do not — "a week's worth of credit before settlement."
Contact Gary Martin at gmartin@reviewjournal.com or 202-662-7390. Follow @garymartindc on Twitter. The Associated Press contributed to this report.
Nevada lawmakers react
Several of Nevada's congressional representatives cast Monday's court's ruling in a positive light.
Sen. Catherine Cortez Masto and Rep. Ruben Kihuen, both Democrats, said Nevada can maintain its leadership in the industry by helping other states design regulated systems with protections for consumers, businesses and sports.
"This opens the door for Nevada's gaming industry," Kihuen said.
Rep. Dina Titus, D-Nev., whose congressional district covers much of Las Vegas, said the ruling would be good for consumers.
"A regulated market is always better than an unregulated one," Titus said. "As the representative for Las Vegas I have seen the success of the booming, regulated sports betting market in Nevada."
READ MORE
Las Vegas hopes Supreme Court decision changes NCAA hosting policy