Take the Pack to bounce back against Lions on 'TNF'
December 3, 2015 - 2:09 pm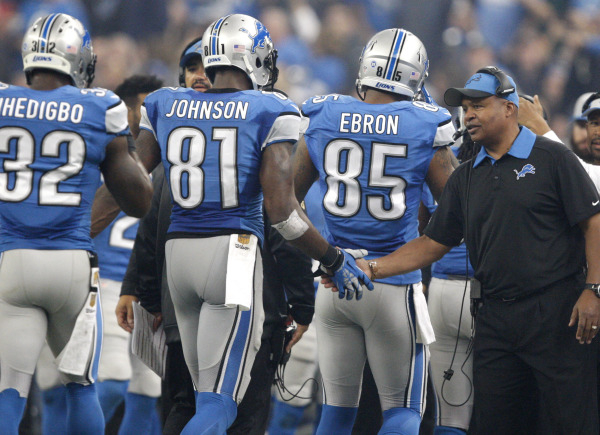 The Detroit Lions are on a roll and the Green Bay Packers are in a rut heading into their NFC North showdown on "Thursday Night Football" at Ford Field.
The Lions have won three straight following a 1-7 start and beat the Packers at Lambeau Field on Nov. 15 for the first time since 1991, the last time Detroit swept the season series. Green Bay has lost four of five after a 6-0 start but The Gold Sheet handicapper Bruce Marshall leans to the Pack getting back on track in this one.
Green Bay is favored between 2½ and 3 points at Las Vegas sports books and the total ranges from 46½ to 47½.
"We lean to Green Bay although we tip our hats to the Lions," said Marshall (goldsheet.com). "I thought they were dead a couple weeks ago and were going to fire (coach Jim) Caldwell. They still might have a house cleaning coming but they've picked up the pace on offense and their defense has played better.
"There are concerns with Green Bay but (Eddie) Lacy has been running better the last couple weeks and that's important. Lacy missed the game against Detroit last month and has had some problems fumbling, but I'm going to bet he doesn't have those problems tonight. He'll provide an effective diversion for (quarterback Aaron) Rodgers and the Pack will survive. I can't see them getting swept by Detroit."
The Packers opened as 3-point favorites, but have been bet down to 2½ at all but a handful of places.
"We're 2½ now so we've gotten quite a bit of Lions money," Wynn sports book director John Avello said. "To get off that number 3 tells you there's been some early Lions money. We'll see if anything comes back the other way.
"As for the total, there's a little push on the over right now. It's at 47. It opened at 46½."
Detroit is coming off a 45-14 rout of the Philadelphia Eagles on Thanksgiving in which Matthew Stafford fired five touchdown passes, including three to Calvin Johnson.
The Lions defense has allowed an average of only 14.3 points the last three games while the Packers have averaged only 19.6 ppg the past five weeks (1-4). The under is 4-1 in Green Bay's last five games and 8-3 on the season. The under also is 5-1 in the last six meetings at Ford Field and the last seven Thursday night games have gone under as well.
"The Lions are certainly playing much better than they were. It seems like they've got a little momentum going. The Packers are not," Avello said. "This is a big game for the Packers. They need to win a football game to get back on track. It doesn't mean they will."
Like Sports News on Facebook: