UFC hires betting integrity firm amid probes into fight
Updated January 19, 2023 - 6:10 pm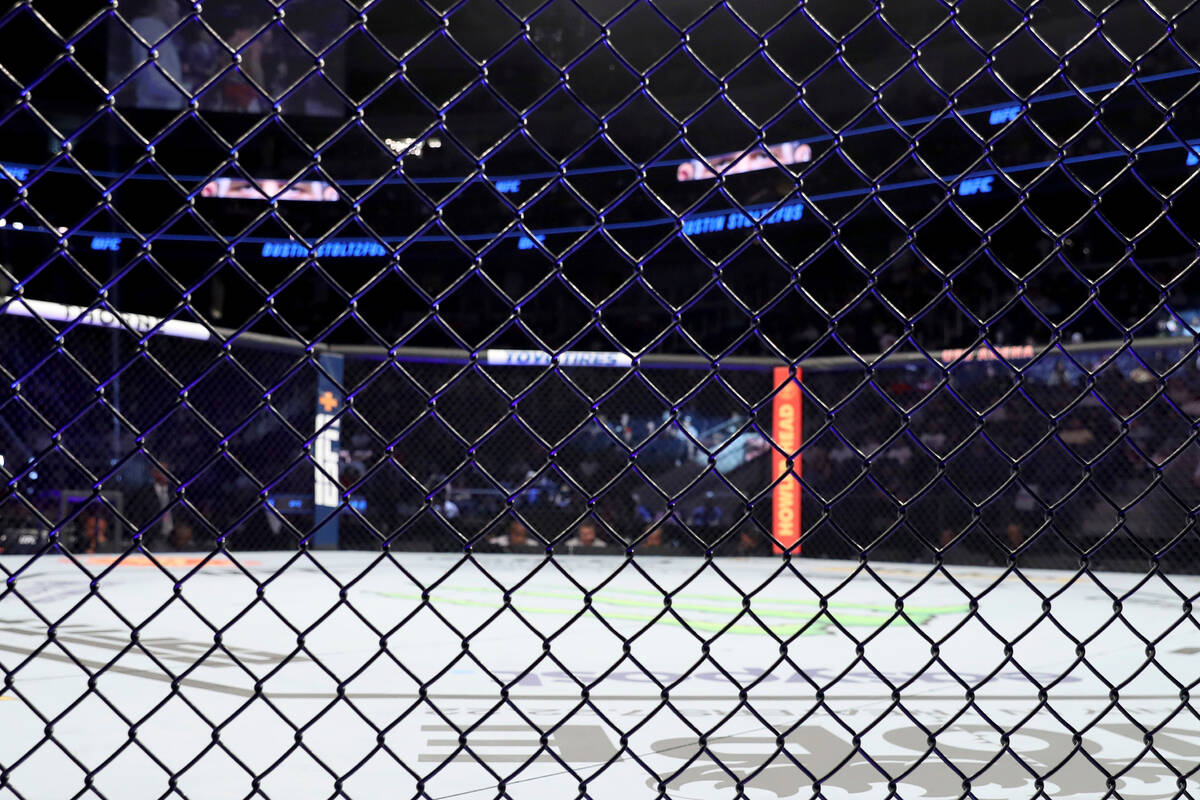 Las Vegas-based Ultimate Fighting Championship hired sports wagering monitoring company U.S. Integrity on Thursday to identify and analyze unusual wagering activity on its fights, a response to multiple investigations of suspicious betting on a November bout.
The UFC also sent a memo to fighters and managers reiterating previous updates to the athlete conduct policy that prohibit wagering on UFC matches, according to a company spokesperson.
As a result of the actions taken by the UFC, the Alcohol and Gaming Commission of Ontario reinstated wagering on UFC events Thursday. The AGCO, which oversees the gaming industry in the Canadian province, prohibited sportsbooks from offering and taking bets on UFC events starting Dec. 1 because of integrity concerns.
"There is no greater responsibility we have to our athletes, fans and business partners than to ensure the integrity of our sport," said Riché T. McKnight, executive vice president and general counsel of UFC, in a statement.
"U.S. Integrity will help us strengthen our existing best practices by applying their expertise in data intelligence to proactively identify irregular bout-level wagering patterns. This information can inform UFC's response and can be preemptively shared with sports books, who can make informed decisions as to whether or not to halt betting on a particular bout."
U.S. Integrity, a Las Vegas-based betting integrity firm, received reports of suspicious wagering on the Nov. 5 bout between Darrick Minner and Shayilan Nuerdanbieke from a large number of regulated sportsbooks and launched an investigation.
Prior to the fight, odds moved sharply on Nuerdanbieke to win by first-round knockout and the bout to go under the total of 2½ rounds. All the bets cashed easily, as Nuerdanbieke won by technical knockout at 1:07 of the first round.
Afterward, Minner and his coach, James Krause, were temporarily suspended by the Nevada Athletic Commission, which started its own investigation into the fight. Minner was released by the UFC.
UFC flyweight prospect Jeff Molina also was suspended by the NAC and suspected of having substantial involvement in a gaming scheme related to Krause, Nevada deputy attorney general Joel Bekker said Tuesday. Krause is Molina's coach.
In October, the UFC sent a memo that prohibited fighters and "insiders" from wagering on UFC fights either directly or through a third party.
That latest memo from UFC chief business officer Hunter Campbell further explained those changes to the athlete conduct policy and more clearly defined a UFC insider to include coaches, managers, handlers, athletic trainers and other individuals associated with the fighters or UFC.
"Football players aren't allowed to bet on football, and NBA players can't bet on the NBA. From our perspective it doesn't change too much," Westgate SuperBook director John Murray said. "At least for us at the Westgate, it's not like we had UFC fighters coming in here all the time to bet on themselves. It wasn't something we dealt with at all.
"The UFC is the fastest-growing sport in sports betting. We just want to make sure that we don't do anything to stop that train. It's awesome for our business. We just want to be compliant."
Contact David Schoen at dschoen@reviewjournal.com or 702-387-5203. Follow @DavidSchoenLVRJ on Twitter.