Unbeaten Triple Crown winner Justify retired from racing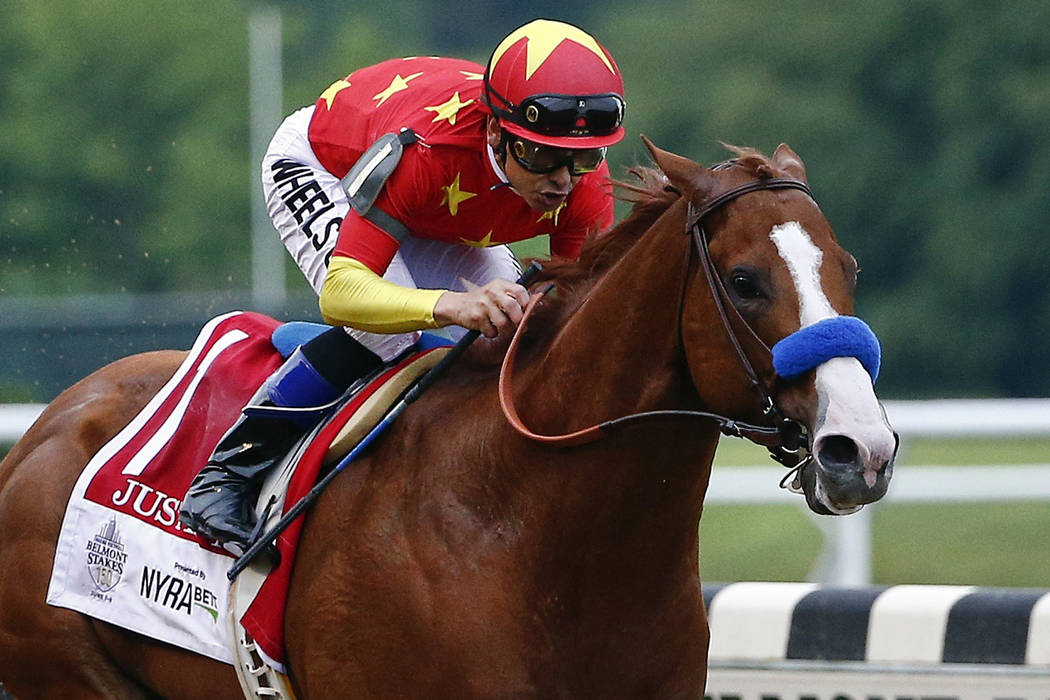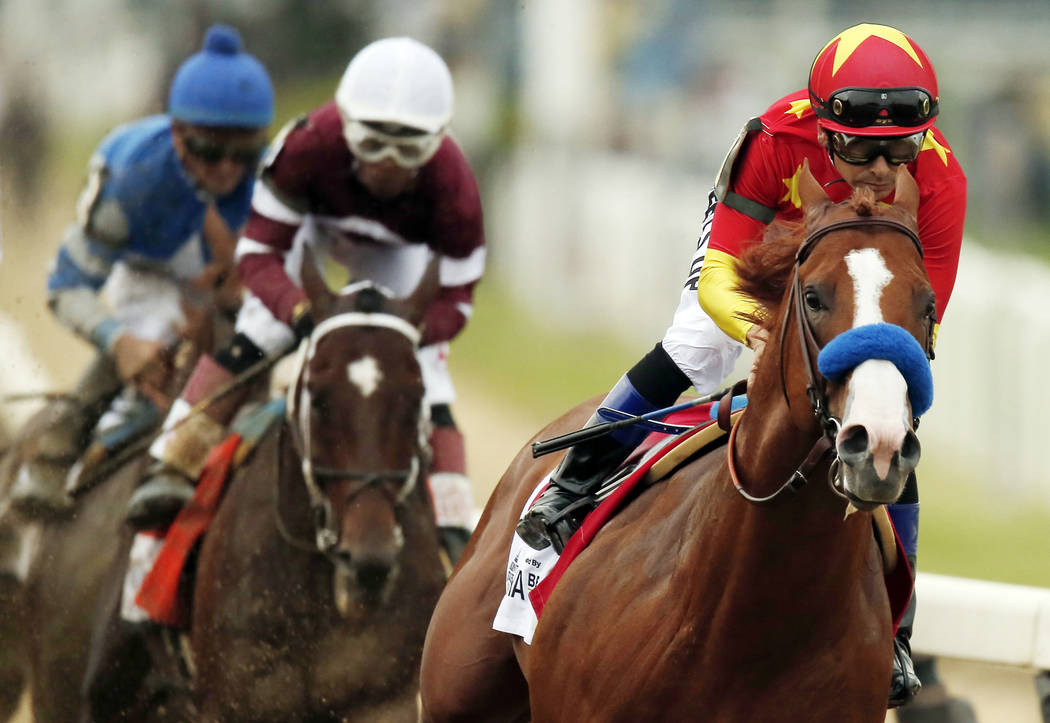 DEL MAR, Calif. — Triple Crown winner Justify was retired from racing Wednesday because of fluid in his left front ankle.
Trainer Bob Baffert and Justify's owners said caution over the horse's ankle condition made it impossible to tell if he'd be healthy enough to race by the fall.
"He is just not responding quick enough for a fall campaign," Baffert said. "We all wanted to see Justify run again, but ultimately it is my responsibility to make sure he is perfect. Without 60-90 days, I can't be definite."
The goal was for Justify to run in a major race this summer, likely the Travers Stakes at Saratoga, and be pointed toward the $5 million Breeders' Cup Classic on Nov. 3 at Churchill Downs. Instead, he was taken out of training earlier this month because of swelling in his ankle.
"The timing is bad for another start in 2018, and therefore, we have to retire him," said Elliott Walden of WinStar Farm, which co-owns Justify. "Like (2015 Triple Crown winner) American Pharoah, we can't take the risk of running Justify as a 4-year-old. We all wanted him to finish his career in the Breeders' Cup Classic, but it was not meant to be."
Justify won all six career starts, becoming the first horse since Apollo in 1882 to capture the Kentucky Derby after not racing as a 2-year-old. He won the Preakness and Belmont Stakes to become the 13th Triple Crown winner and second in the past four years after Baffert's American Pharoah.
"There was never a time when I rode him that I felt like I was going to get beat," jockey Mike Smith said. "There was no horse who could run with him without sacrificing themselves, and there was no horse who could come get him."
In addition to the Triple Crown, the Kentucky-bred Justify won the Santa Anita Derby and retires with career earnings of almost $3.8 million.
"It has been a great ride for all of us, and I have complete confidence Bob is doing the right thing by Justify," said Teo Ah Khing of China Horse Club, which is also a co-owner.
Walden said it's possible Justify's stud rights will be sold to Coolmore but added that won't be finalized until a later date. Justify is expected to return to WinStar Farm in Kentucky next month.
"Justify's extraordinary racing career — from maiden to Triple Crown winner in less than four months — was as brilliant as any our sport has seen," National Thoroughbred Racing Association president and CEO Alex Waldrop said. "We can't wait to have his first runners hit the track in 2022."