William Hill bettor wagers $1.6 million on Eagles plus 4½ points
January 31, 2018 - 4:34 pm
Updated January 31, 2018 - 5:42 pm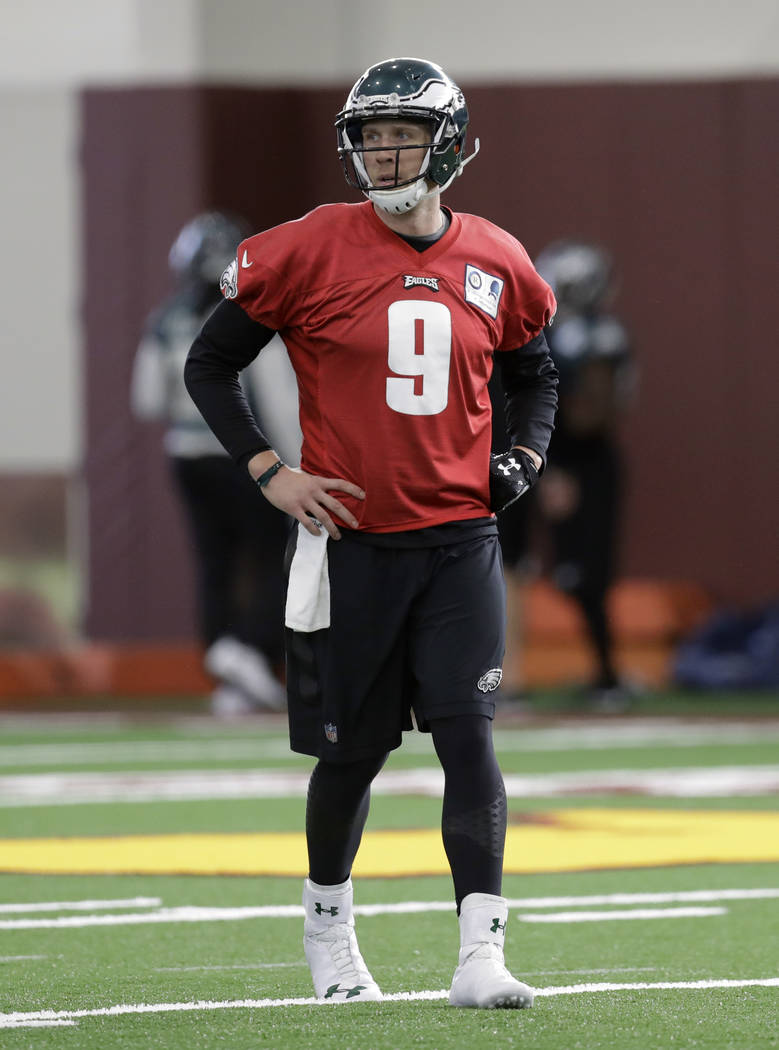 A William Hill sports book bettor placed a total of $1.6 million in wagers Wednesday on the Eagles plus 4½ points over the Patriots in Super Bowl LII.
The bettor placed a $1.1 million wager on Philadelphia at minus 110 and a $500,000 wager on the Eagles at minus 115 at William Hill's book inside the Baha Mar Casino in Nassau, Bahamas. If Philadelphia covers the spread Sunday, the bettor will net $1,434,782.
Another William Hill bettor placed a $1 million money-line wager on the Eagles at plus 165 on Monday using his mobile app in Nevada.
William Hill sports book director Nick Bogdanovich said the wagers were placed by two different bettors, and he's expecting to take another $1 million bet as well, though he said he doesn't know on which team.
MGM Resorts sports books took a multimillion-dollar wager on the Eagles on the money line on Jan. 24.
New England opened as high as a 6½-point favorite but is down to a 4-point favorite at several Las Vegas sports books.
William Hill still has the Patriots as 4½-point favorites despite the two $1 million wagers on the Eagles, who have attracted 88 percent of the money ATS and 84 percent of the money on the money line.
"We decided to hold pat and see how it shakes out the next little while. We're pacing ourselves," Bogdanovich said. "It definitely looks like we're going to need the Patriots. I think they'll be some Patriots money, for sure.
"Maybe they're waiting for Gronk to be announced in, I don't know. Maybe they're waiting for it to bottom out."
Bogdanovich, who didn't take a $1 million wager in last year's Super Bowl, said he's only a little surprised that the vast majority of money is on the Eagles.
"A little bit, but I'm not totally shocked," he said. "I'm more shocked that we've taken two $1 million bets and a third one is on the way.
"It's good. It's fun. It makes this job interesting."
Contact reporter Todd Dewey at tdewey@reviewjournal.com. Follow @tdewey33 on Twitter.