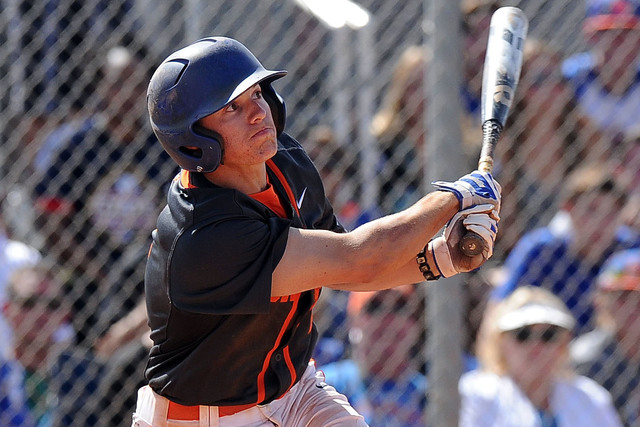 Bishop Gorman senior shortstop Cadyn Grenier was named to USA Today's All-USA baseball team, which was released Tuesday.
Grenier, the Review-Journal's state player of the year, was one of 10 players named to the first team.
Grenier batted .472 with six home runs, 35 RBIs, 66 runs and 27 stolen bases this spring in leading the Gaels to the Division I state title.
Grenier, who has signed to play at Oregon State, was ranked among the top 150 prospects for the major league draft by Baseball America and MLB.com, but was not selected in the first 10 rounds.
The draft concludes Wednesday with rounds 11-40.