Blackhawks player takes Stanley Cup to Jimmy Buffett concert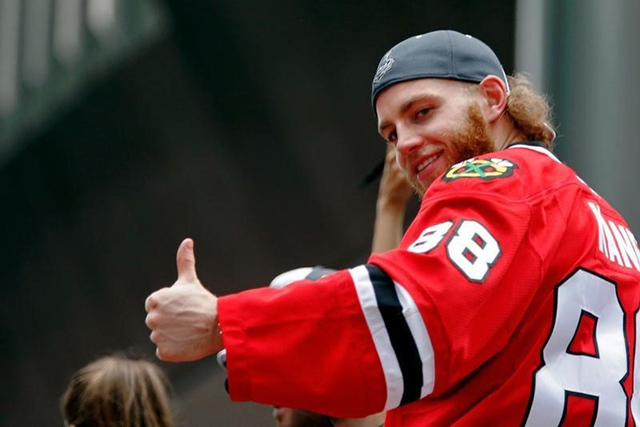 A puck head who has previously acted like a knucklehead, Chicago Blackhawks star Patrick Kane also can be described as a Parrothead.
Wearing a Parrothead and Hawaiian shirt, a barefoot Kane celebrated with the Stanley Cup on stage Saturday at Jimmy Buffett's concert at Chicago's Tinley Park. Fired up during a rendition of the song "Volcano," Kane held the Cup aloft, pumped his fist, danced and yelled into the microphone alongside Buffett and even played a little tambourine.
Besides being ecstatic from winning the Stanley Cup, Kane also was probably feeling good from drinking copious amounts of Buffett's Landshark beer from the cherished chalice before the show.
Kane also took Lord Stanley's trophy to a Buffett concert following Chicago's 2010 and 2013 championship seasons.
Check out the video below.