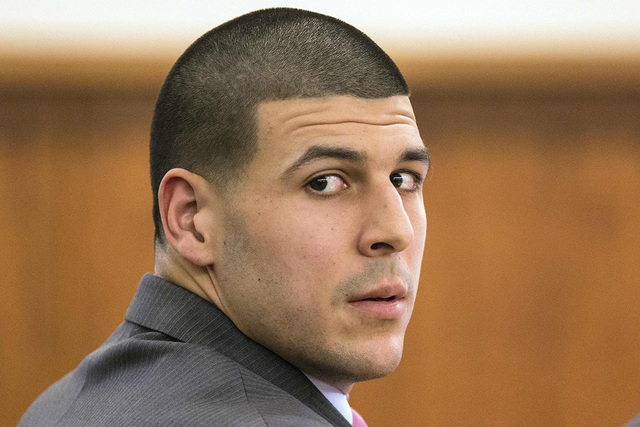 FALL RIVER, Massachusetts — Bristol County Superior Court in Fall River, Massachusetts, lifted an earlier bomb threat and will resume the murder trial of former NFL player Aaron Hernandez at 2pm ET, a court security official said.
A court officer at the Bristol County Superior Court in Fall River ordered everyone in the courtroom to leave by the emergency stairwell just after midday because "someone called in a bomb threat."
Dozens of people, including reporters, attorneys and court officers filed down the stairs and outside, where it was raining. Police advised them to stand across the street and a fire truck arrived minutes later.
Judge Susan Garsh told reporters jurors had been moved to a building across the street from the courthouse. Hernandez was placed in a secured prison van.
Hernandez, 25, is charged with fatally shooting Odin Lloyd, a semi-professional football player who was dating his fiancee's sister, early on June 17, 2013. If convicted, he faces a maximum penalty of life in prison.
He had a $40 million contract as tight end for the New England Patriots but was dropped from the team hours after his arrest in 2013.