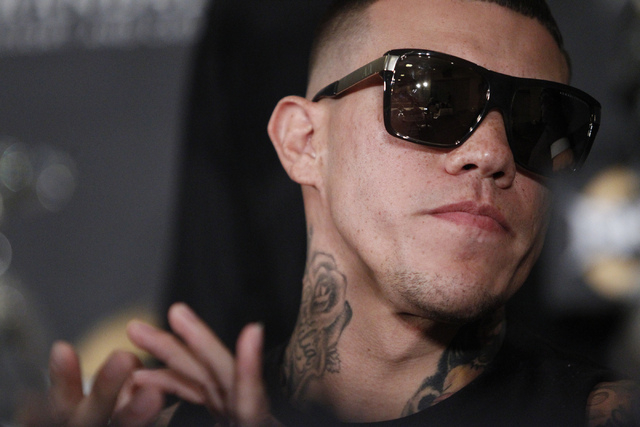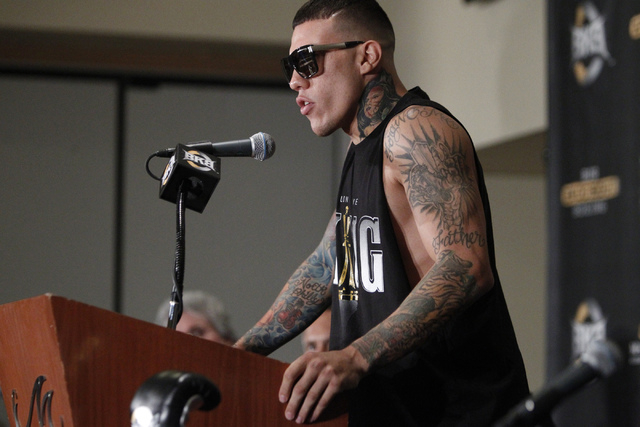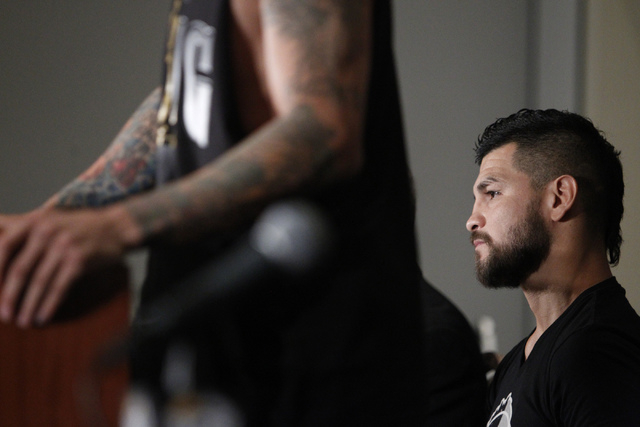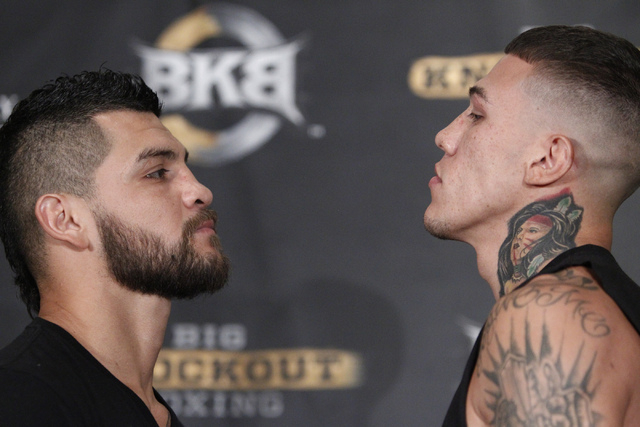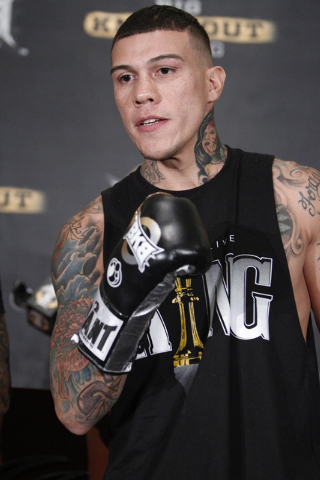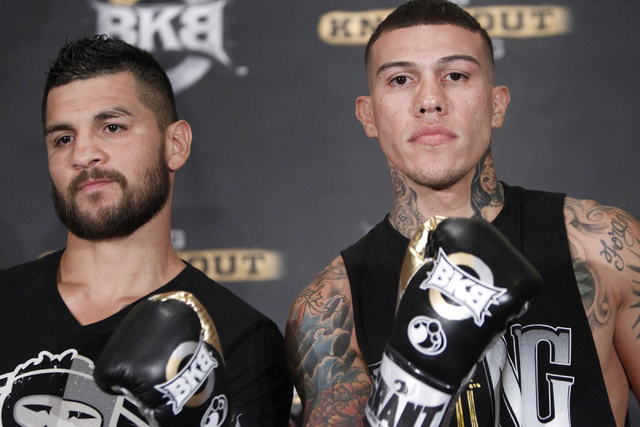 Gabe Rosado said he was getting bored. Bryan Vera said he just likes hitting people for a living.
The two veteran boxers are happy to be guinea pigs Saturday night at Mandalay Bay Events Center as Big Knockout Boxing, a hybrid of the traditional sport, debuts in Nevada. Vera and Rosado will meet for the inaugural middleweight championship and will headline a 10-bout card which will be available on Pay Per View.
"I think it's a breath of fresh air for boxing," said Rosado, who is 21-8 with 13 knockouts, has fought at junior middleweight and middleweight and has faced Gennady Golovkin, Jesus Soto-Karass, Peter Quillan and, most recently, Jermell Charlo on Jan. 25 where he lost a 10-round unanimous decision. "When they first approached me about it, it kinda threw me off. But once I learned a little more about it, I got excited."
Vera, who has fought at both middleweight and super middleweight and is 23-8 with 14 KOs, recently met and lost to Julio Cesar Chavez Jr. in consecutive fights, the latest a 12-round unanimous decision loss on March 1. He said BKB is perfect for his style.
"This makes sense for me to be involved in this," Vera said. "I don't go backwards and I always come to fight."
BKB is distinctly different from traditional boxing. For starters, the ring is a circular "Pit" with a 17-foot circumference compared to a boxing ring which is usually 20 by 20 feet. BKB has fewer rounds for its fights — five for non-title bouts, seven for title fights — and its rounds are two minutes compared to boxing's traditional three minutes. Fighters do use 8- and 10-ounce gloves, same as traditional boxing. But that's where the similarities end, say the organizers.
"It's not traditional boxing and it's not intended to be traditional boxing," said BKB executive director Bruce Binkow, who was a former executive with Golden Boy Promotions. "It's a new combat sport. It takes the fundamentals of boxing and makes it its own sport."
The BKB venture is the brainchild of DirecTV, which was looking for more combat sports programming and decided to create its own sport. The Nevada Athletic Commission approved BKB for a promoter's license in the spring but executives wanted to wait until mid-August to launch in Las Vegas. Mandalay Bay, which normally seats over 12,000 for boxing, has been scaled back to 4,600 for tonight's BKB debut. More than 3,000 tickets have been sold. The PPV, which is available on DirecTV as well as most cable systems, including Cox Communications in Las Vegas, will cost $29.95.
NAC referees and judges will be used and MGM Resorts sports books are taking bets on the main event. Vera is a minus-140 favorite with Rosado at plus 110.
"We tried to emulate the circle by staying inside the (17-foot) width," Vera said of how he prepared for his BKB debut. "The only thing different is there are no ropes to lean on. But I pretty much stayed in the middle. I'm the kind of guy who goes forward anyway so I don't think it'll be that big an adjustment."
Vera, who is from Austin, Texas, will earn $100,000 tonight (Rosado's purse is $90,000), said this new venture could be perfect for boxers who are aggressive and like to engage.
"I think the fans are going to enjoy it," said Vera, who has Ronnie Shields training him for the fight. "I need to put pressure on him. I'm bigger and stronger and I need to take advantage of that."
Rosado, who moved from Philadelphia to Los Angeles two months ago and is being trained by Jesse Reid, said he's going to use his skill and speed to win.
"I've got a couple of tricks up my sleeve," Rosado said. "I'm not a one-dimensional fighter. We've trained for this, to be diverse, to be different."
Rosado and Vera said they like the idea of being pioneers for something new.
"It's exciting to be in on the ground floor of this," Vera said. "I think the fans are going to enjoy it."
Rosado said: "The atmosphere is going to be awesome. It's going to be like the Roman gladiators."
Remaining tickets are $50. First bell is 6 p.m. with the pay-per-view telecast beginning at 7 p.m.
Contact reporter Steve Carp at scarp@reviewjournal.com or 702-387-2913. Follow him on Twitter: @stevecarprj.