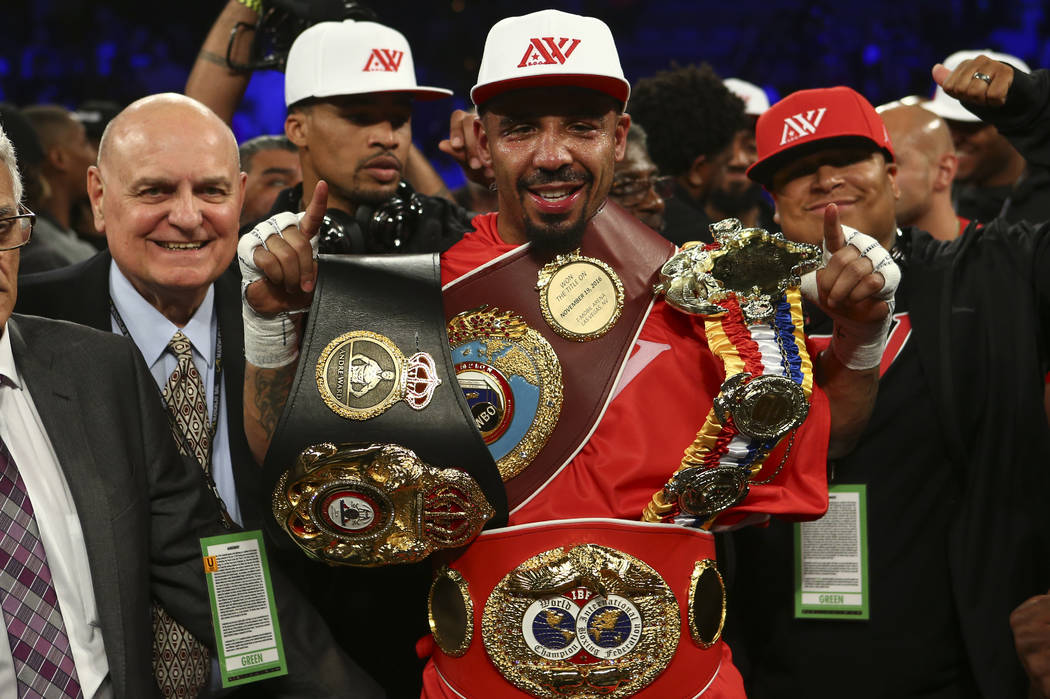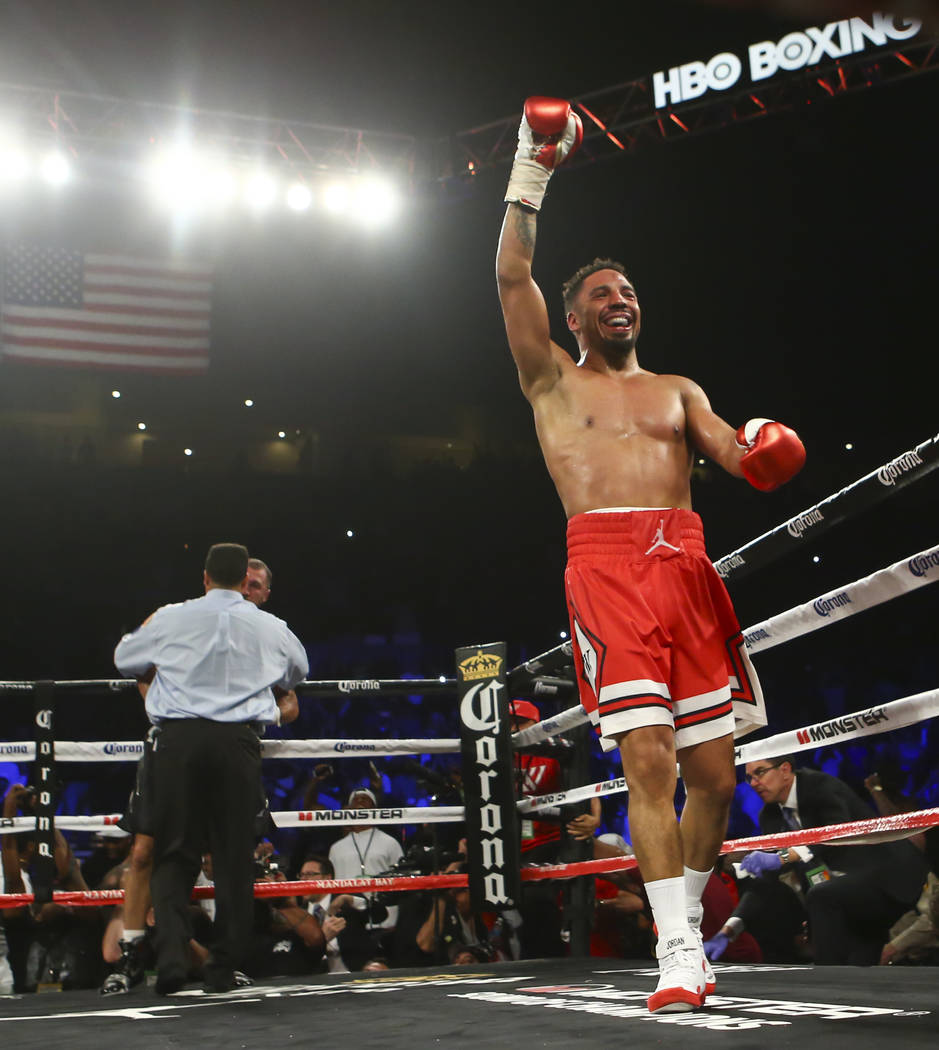 Why aren't you more famous?
That's the question Andre Ward constantly heard leading up to his Las Vegas debut against Sergey Kovalev last year and for most of his decorated career before announcing his retirement Thursday.
Ward, who called it quits at age 33 with a perfect 32-0 record, was one of boxing's good guys. An Olympic gold medalist who put family first and often gave back to his Northern California community.
Amateur boxers idolize him and he's an A-list Oakland celebrity, up there with the Raiders and Warriors.
But despite all his talents and charisma, Ward never became a household name outside of Oakland. He had Floyd Mayweather talent but never had the Mayweather star power that is required to sell tickets and pay-per-view cards.
Ward was baffled by the lack of attention at times, but by the end of his career he stopped caring. He was comfortable with the way his 13-year professional career turned out as a two-division champion, one of the all-time greats at super middleweight and ending it by taking out the light heavyweight kingpin. With a strong case to get into the International Boxing Hall of Fame, there was nothing else for Ward to prove.
"Andre Ward ends his boxing career as he only knew how to live it — as a champion at the top," said Peter Nelson, the executive vice president of HBO Sports, in a statement. "To watch Ward was to marvel at constant mastery of craft in the ring, to say nothing of his being the consummate role model outside it. The Hall of Fame will be lucky to have him."
Ward flirted with the idea of moving up to heavyweight, but before getting there he probably needed a few tuneups at cruiserweight, arguably the least attractive division for casual fans. Why risk getting long-term damage as an undersized heavyweight for little recognition?
Another option could have been to unify the light heavyweight division against WBC champion Adonis Stevenson, who has avoided top competition and belongs to a different TV network. Again, too much of a hassle for little recognition.
Ward didn't get the superstar status he deserved by defeating Kovalev twice, one of the best fighters at the time, but it gave him one last mission accomplished. Something that the boxing community will remember.
"Physically it was time to move up, but also Kovalev being there," Ward said in 2016 before the first bout with Kovalev. "Seeing an opportunity, and I'm after greatness. … I want to be known as the best fighter of my era."
Like Ward, all the great ones seek a challenge. Sugar Ray Leonard and Oscar De La Hoya did it. They all had the household fame, but they knew about Ward's once-in-a-decade talents. Respect from the legends was what Ward was after.
Ward's retirement wasn't a surprise. He almost did it before agreeing to a rematch with Kovalev in June at the Mandalay Bay.
The 2004 Athens Olympic gold medalist has already started his second career as a boxing analyst for ESPN and HBO. He's also hosted his own talk show for Bay Area TV stations.
And most importantly, Ward wanted to spend more time with his family and talk to them eloquently for decades to come like he did with the boxing media.
Ward's publicists have mentioned how big of a rockstar he is in the United Kingdom. It's a shame it's not the same in the U.S., but the boxing community will always remember the boxer known as "S.O.G."
Titles up for grabs
With Ward vacating his three titles, the deep 175-pound division will duke it out for the hardware.
Kovalev hopes to regain the titles he lost to Ward in the near future. The Russian faces Vyacheslav Shabranskyy for an HBO main event on Nov. 25.
"If it's 100 percent true (about Ward retiring), it's good for the boxing," Kovalev said. "Good for the boxers that are ready to fight again for these titles and make interesting fights between great fighters."
Intriguing heavyweight match
WBC heavyweight champion Deontay Wilder will finally face a formidable opponent.
Wilder will defend his title Nov. 4 against the dangerous Luis Ortiz for a Showtime main event at the Barclays Center in New York.
More boxing: Follow all of our boxing coverage online at reviewjournal.com/boxing and @RJ_Sports on Twitter.
Contact Gilbert Manzano at gmanzano@reviewjournal.com. Follow @GManzano24 on Twitter.
Calendar
Tuesday: Eduardo Ramirez vs. Leduan Barthelemy, 6 p.m., Fox Sports 1/Fox Deportes, Cannery. $1 for every ticket sold will be donated to earthquake victims in Mexico. Tickets start at $29 and can be purchased at ticketmaster.com