Arum irate over delay of tickets for Mayweather-Pacquiao fight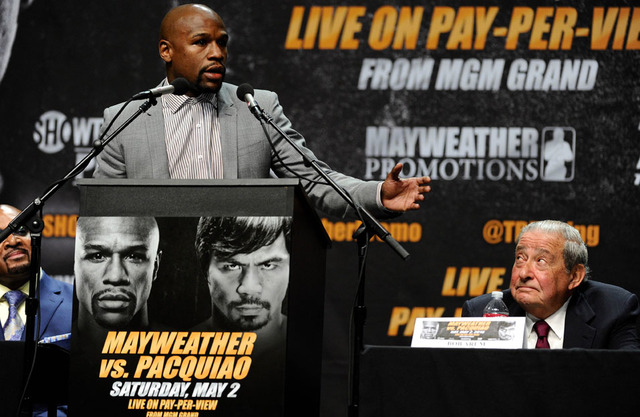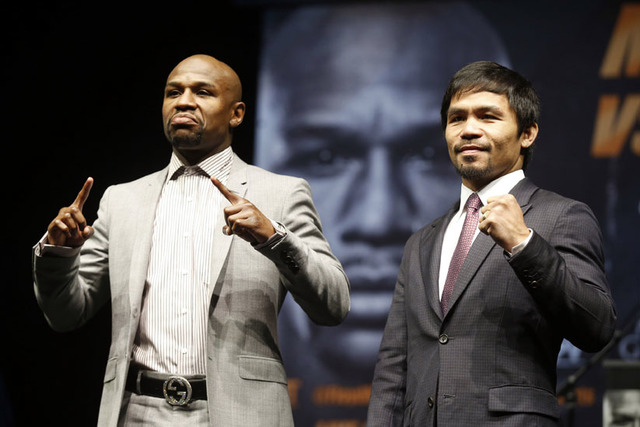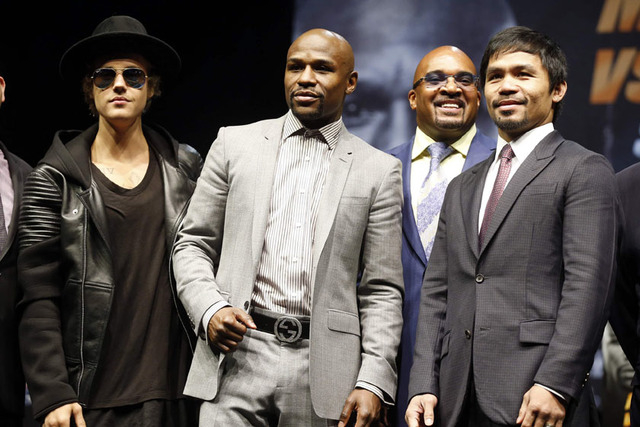 Where are the tickets?
That's what Top Rank chairman Bob Arum was demanding to know Wednesday.
Arum, who promotes Manny Pacquiao, was irate over the delay in delivering Top Rank's share of the tickets for the May 2 megafight at the MGM Grand Garden between Pacquiao and Floyd Mayweather Jr.
Arum told Yahoo Sports that he needs to have the tickets and hotel rooms secured for the numerous commitments Pacquiao has made to people from the Philippines who are traveling to Las Vegas for the fight.
"They (the MGM) are going around saying, 'The fight, the fight, blah, blah, blah,' but they got nothing," Arum told Yahoo. "They have no contract. Nothing. We haven't even seen a draft.
"What is happening now is absolutely intolerable. For the MGM to think that everything is resolved and so forth, when nobody has even discussed terms, is the most insane thing ever."
But Leonard Ellerbe, CEO of Mayweather Promotions, said everything will be worked out and Arum needs to relax.
"The tickets were physically just delivered to the MGM today," Ellerbe told the Review-Journal on Wednesday night. "Bob's going to get his tickets and his hotel rooms. That's all been specified in the contract as to how many tickets and rooms Top Rank and Pacquiao gets, how many tickets and rooms Floyd gets and how many tickets the MGM gets. Bob knows that."
Ellerbe said Arum's rant to Yahoo, which broke the story, was much ado about nothing.
"The fight's not in jeopardy," Ellerbe said. "We have a separate deal with the venue which we've negotiated, and everything with the site is separate from the contract the fighters signed. Everyone knows what everyone's supposed to get.
"We're talking tickets and hotel rooms. I don't understand what (Arum's) sense of urgency is. He'll get his tickets and his rooms."
Ellerbe said it was just another instance of Arum being Arum.
"That's Bob," Ellerbe said. "The bottom line is Bob is upset because he can't have his way. If he has a problem with the MGM, that's his business. But the facts are that Floyd demanded this fight be in Las Vegas, and he demanded the fight be at the MGM and their side agreed to it."
Arum and MGM officials fell into discontent a year ago when Pacquiao fought Timothy Bradley at the Grand Garden and there was signage on the property promoting Mayweather's fight with Marcos Maidana that would take place three weeks later. Arum blasted the MGM, particularly Richard Sturm, the hotel's president for sports and entertainment.
There has been hurt feelings and bad blood on both sides since. Sturm could not be reached for comment Wednesday night.
The tickets and hotel rooms are valuable commodities. The face value on the tickets range from $1,500 to $7,500, and a limited number will be released for public sale.
Ellerbe would not say how many tickets would be available to the public, but added that he expected to release an announcement Thursday or Friday regarding a sale date early next week. Part of the overall agreement is that Mayweather Promotions would handle the announcements regarding tickets and closed circuit TV tickets.
As for the rooms, virtually every Strip property is sold out or close to sold out, and the prices are high, even by Las Vegas big event standards. According to Orbitz, a travel website, rooms at the MGM are going for $1,600 a night.
Ellerbe said he's not going to let Arum's tirade influence May 2.
"My responsibility is to make sure we get the best deal possible, not just for Floyd but for both fighters and for the event," Ellerbe said.
"(Arum) needs to work with us and get this done."
Contact reporter Steve Carp at scarp@reviewjournal.com or 702-387-2913. Follow him on Twitter: @stevecarprj.