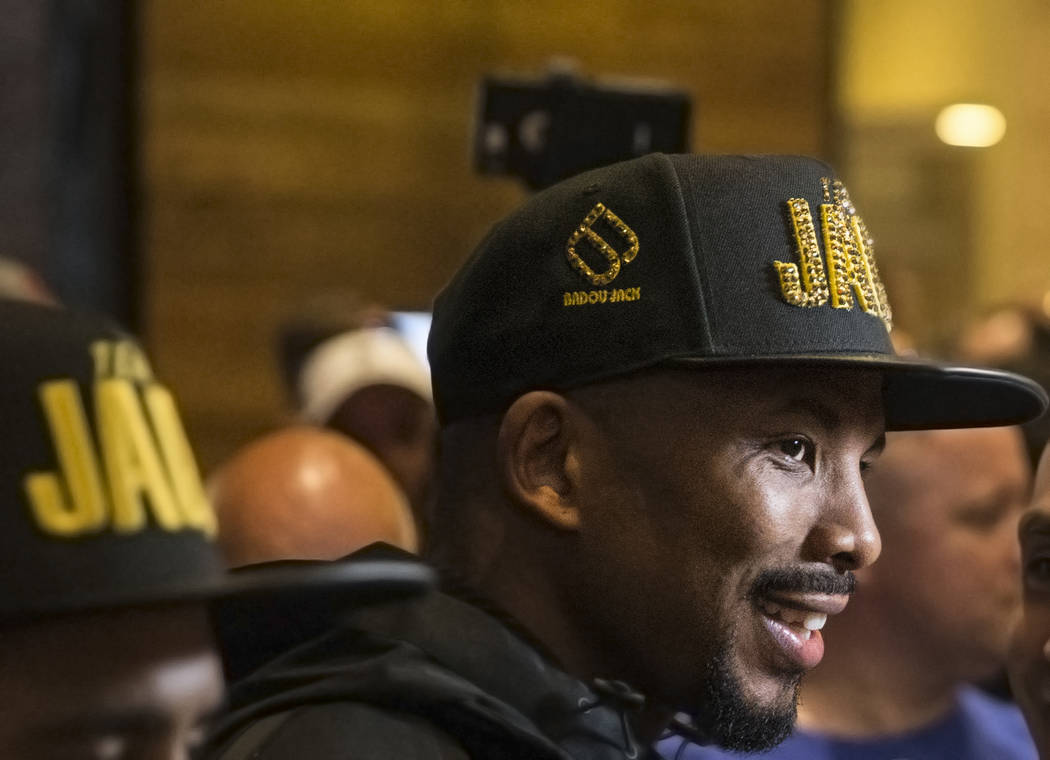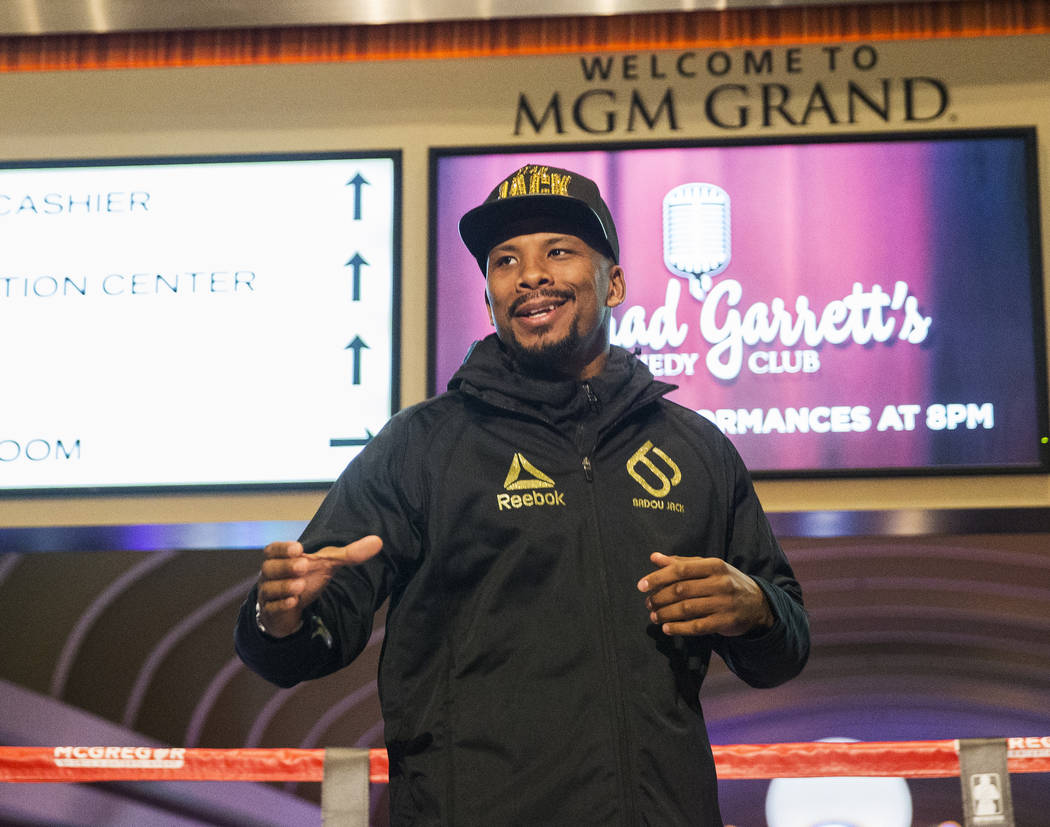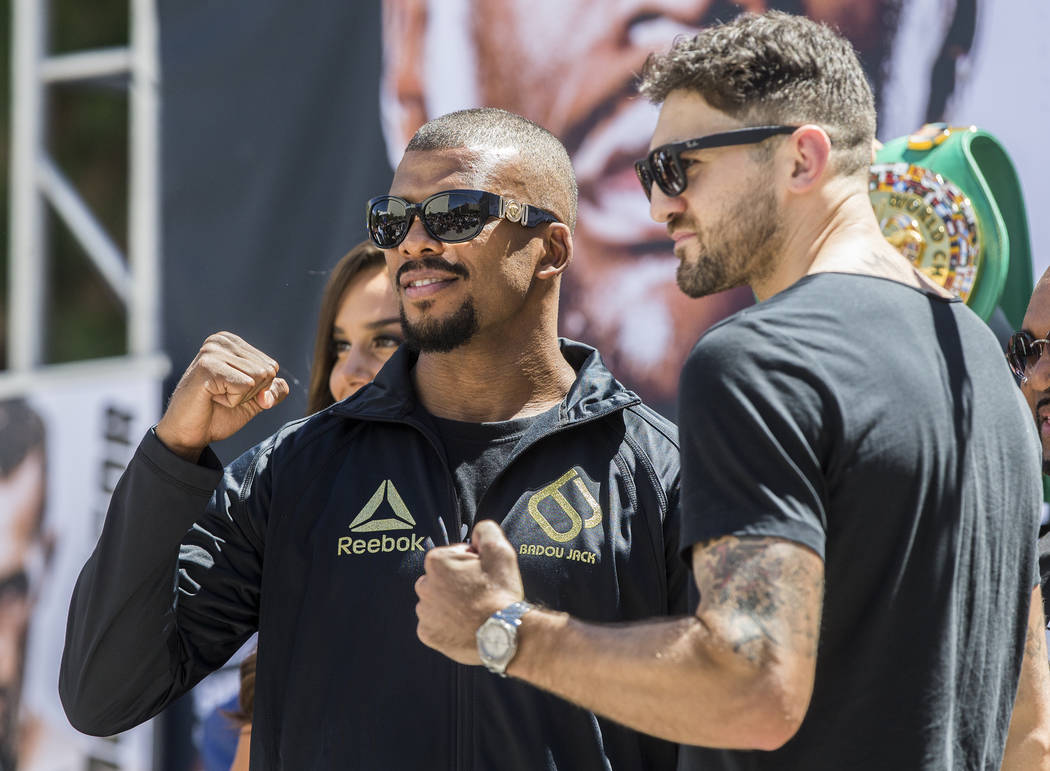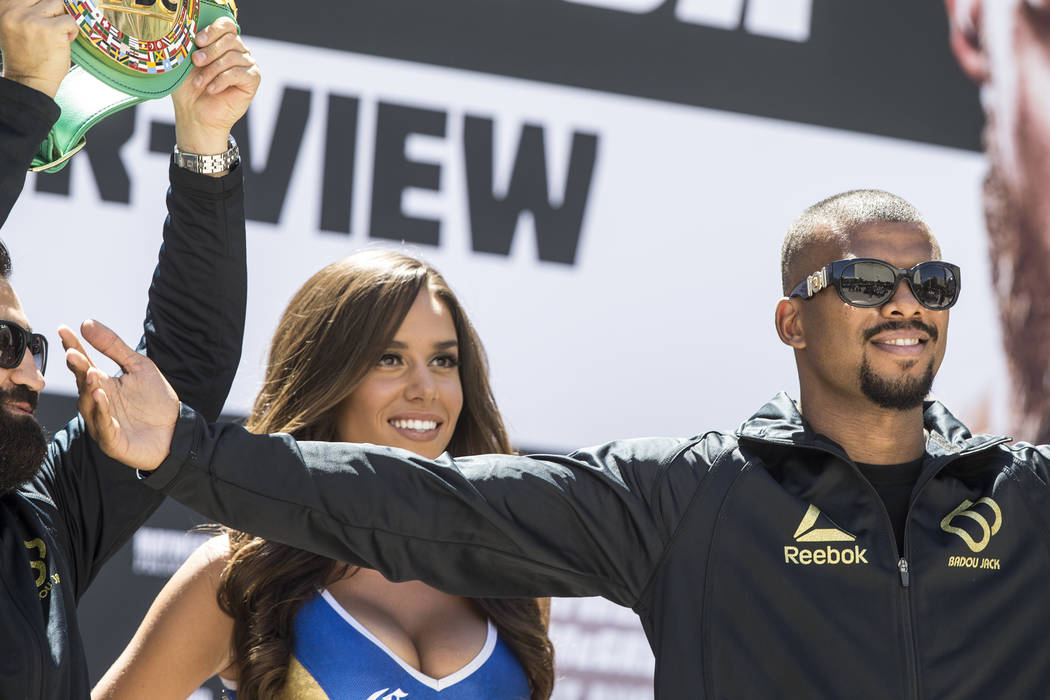 Badou Jack isn't exactly pleased with his past two fights — both controversial decisions.
So he plans on denying the judges a chance to decide the outcome Saturday.
"I'm going to try and finish it before 12 rounds," he said.
Jack (21-1-2, 12 knockouts) will challenge Nathan Cleverly (30-3, 16 KOs) for his WBA light heavyweight title on the Floyd Mayweather Jr.-Conor McGregor undercard at T-Mobile Arena.
Both boxers worked out for fans and media Wednesday at the MGM Grand, and Jack said he's coming off his "best training camp so far" as he prepares for his first professional fight as a light heavyweight.
"I moved up to light heavyweight in the amateurs in 2006 — 11 years ago. When (Cleverly) was a teenager, I was a light heavyweight," said Jack, who was born in Sweden and lives in Las Vegas. "I'm a natural light heavyweight … I feel great."
The 33-year-old was one of the top fighters in the super middleweight division for several years, but he thought he was "robbed" in his past two fights.
Jack and Lucian Bute fought to a draw in April 2016, but Bute tested positive for a banned substance and was disqualified. And Jack was furious when his fight with James DeGale in January was scored a draw.
Jack said that both fights should have been unanimous decisions and that boxing is "politics. It's business."
"Hopefully this time, it doesn't have to go to the scorecard," Jack said.
Cleverly, a two-time light heavyweight world champion, was complimentary of Jack and said his opponent is a "consistent world-class fighter" but will struggle in the heavier weight class.
"He's coming up against an established light heavyweight, someone who has been there, done it," said Cleverly, 30. "I think he'll feel the difference at some point in this fight."
Jack said he's focused on Cleverly but conceded he has his sights set on some of the better fighters in the light heavyweight division, such as Andre Ward and Adonis Stevenson.
"There's a lot of big names," Jack said. "There's a lot of money to be made."
Ellerbe comfortable
Mayweather Promotions CEO Leonard Ellerbe didn't get into specifics but said Wednesday afternoon that the Mayweather-McGregor fight is "very, very close" to selling out.
"People keep bringing up ticket sales. Those are the least of my concerns," Ellerbe said. "We're right where we need to be."
The average ticket price is $3,364 on Vivid Seats — the largest independent online ticket marketplace — according to an event representative, which is almost double the average ticket price for Game 7 of the 2016 World Series and Game 5 of the 2017 NBA Finals.
Ellerbe said Aug. 10 at Mayweather's media workout that ticket sales had grossed more than $60 million — $12 million shy of Mayweather's box-office record for his May 2015 fight against Manny Pacquiao.
Ellerbe has been adamant that the bout will break box-office and pay-per-view records and said Wednesday that fans and media critical of the fight's revenue are jealous of Mayweather's financial success.
"If you don't believe in the fight, you don't have to purchase the fight," Ellerbe said.
Fighting for 'Money Belt'
WBC president Mauricio Sulaiman unveiled a special prize for the winner of Mayweather-McGregor called "The Money Belt."
The winner will take home the belt, which is made from crocodile leather and features 3,360 diamonds, 600 sapphires and 160 emeralds.
Mayweather posed for pictures with the belt after the final prefight news conference Wednesday. McGregor didn't pay it any attention and departed before Mayweather's photo op.
Contact Sam Gordon at sgordon@reviewjournal. Follow @BySamGordon on Twitter.