Bermane Stiverne returns to ring after health scare
November 13, 2015 - 2:28 pm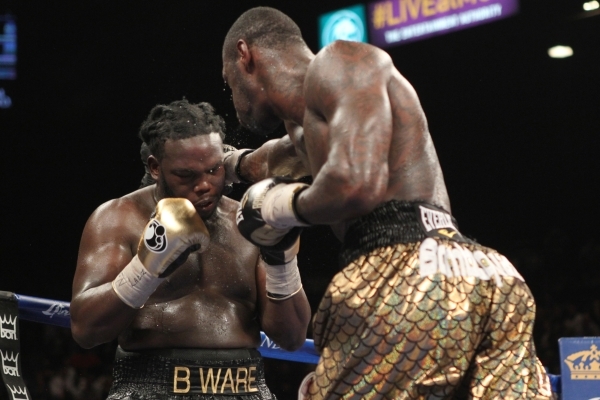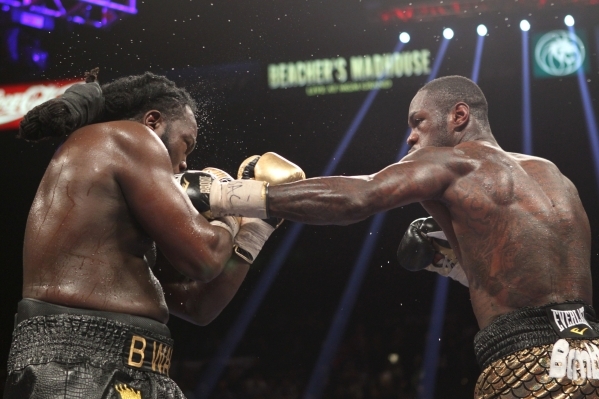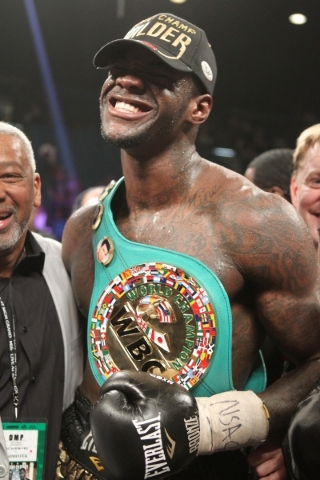 Bermane Stiverne was fortunate he only lost his World Boxing Council heavyweight title to Deontay Wilder on Jan. 17 at the MGM Grand Garden.
He nearly lost his life.
Stiverne spent two nights at University Medical Center Trauma Center after being rushed there because of severe dehydration. He had not drank enough water before the fight and spent the second half of it not taking in any fluids.
"The doctors said I was very fortunate that I drank what I did the first half of the fight," Stiverne said. "Otherwise I might not be here now."
It was a wake-up call for the 37-year-old, who returns to the ring tonight against Derric Rossy in a 10-round bout at the Hard Rock Hotel. The fight is on the undercard of the Frank Galarza-Jarrett Hurd main event that will be televised on Showtime.
"I've made a lot of changes in and out of the ring," said Stiverne, who lives in Las Vegas. "I drink water every day, something I never did before. I'm watching what I eat. And I'm careful about how I train. For the Wilder fight, I overtrained. I started back in August for a fight in January, and it was way too much."
Stiverne (24-2-1, 21 knockouts) said he has no one to blame but himself for losing his belt. "I didn't lose that fight because of my skills," he said. "I lost because I wasn't physically able to fight the way I can."
Perhaps Stiverne will get a rematch with Wilder. But tonight is the start of the comeback, and he can't afford to lose to the 35-year-old Rossy (35-10, 14 KOs), who has lost five of his past seven fights.
"It's the first step in getting back my title," Stiverne said. "(Rossy) has fought a lot of fights, and he made some noise for a while. He's a guy who can make you look bad, so I'm taking him very seriously."
Stiverne said he expects to weigh 250 to 255 pounds tonight. He weighed 239 against Wilder.
"That fight is behind me, but it still bothers me the way I lost," Stiverne said. "It's the last thing I expected, to be unable to move because I was so dehydrated.
"That won't happen this time. I've gone back to the basics, and I feel good and ready to go again. You're going to see the old Bermane, the one who won the title."
The first bell is scheduled for 5 p.m.
— Contact reporter Steve Carp at scarp@reviewjournal.com or 702-387-2913. Follow him: @stevecarprj