Boxer Shawn Porter goes high tech to prepare for Keith Thurman
February 18, 2016 - 11:37 pm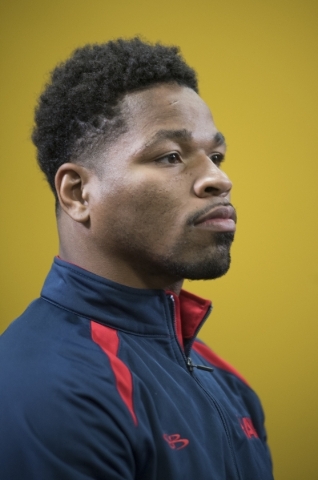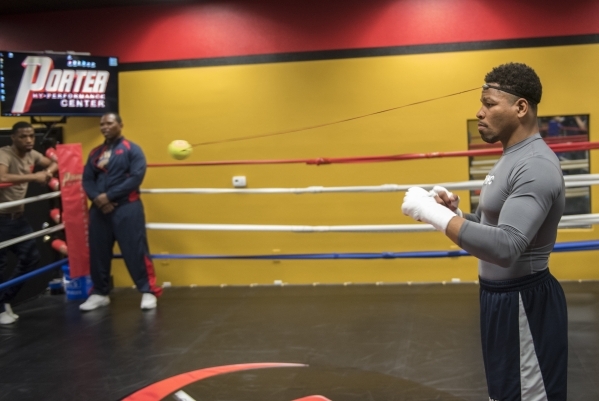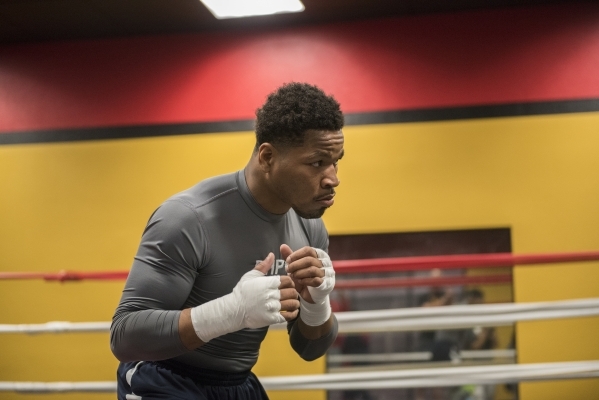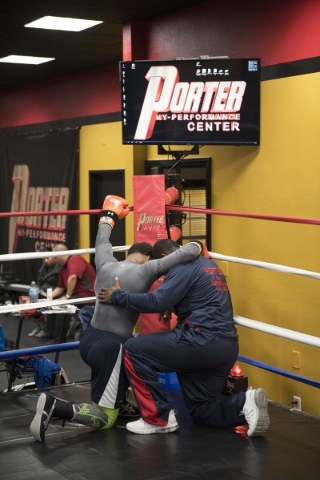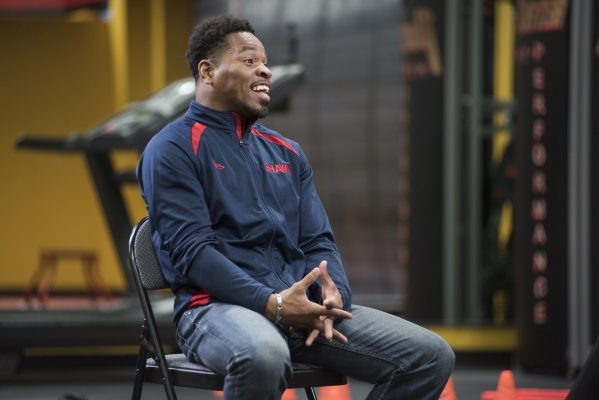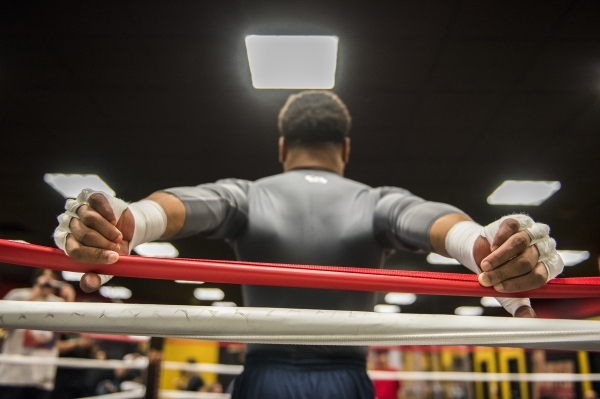 As soon as you enter Shawn Porter's business, you're asked — politely, yet firmly — to remove your shoes.
Not every gym makes that request. But as Porter's father and lead trainer, Kenny, points out, this is a high-performance center, not a gym.
He's right. It's more of a 21st century boxing laboratory, complete with an altitude chamber and a video display system that has flat-screen TVs in two corners so Porter and his dad can watch what he does and make adjustments. There's also an elliptical machine, a fancy stationary bike and a plyometrics station, plus a recovery room for after workouts.
Yes, there's a speed bag, a heavy bag and the usual accoutrements any boxing gym would have. But to beat Keith Thurman on March 12 and take his World Boxing Association welterweight title, the Porters are convinced it's going to take more than traditional means to win.
Porter (26-1-1, 16 knockouts) hits a heavy bag at a simulated 5,000 feet. He rides the stationary bike at 12,000 feet in the altitude chamber. He stops the workout to watch tape of his footwork or, in his father's opinion, lack of same.
"It's all about being at my best for that night," said Porter, who hasn't fought since June 20, when he dominated Adrien Broner at the MGM Grand Garden and won a 12-round unanimous decision, giving Kenny the best Father's Day present he could ask for.
"That win gave me much more confidence," Porter said. "I knew to beat someone like Adrien Broner, I had to take my game to this level (holding his hand to his face), which I did. But now, I'm facing Keith Thurman, and I'm going to have to raise my game to here (holding his hand above his head). But there's no doubt I can do it. I have the speed, the power and the experience to beat Keith."
But this fight might come down to smarts. Thurman (26-0, 22 KOs) didn't get to where he is without skills and intelligence. And that's what Kenny Porter is trying to make sure his son has — intelligence — and that he use it to his full advantage over the 12 rounds at Mohegan Sun Arena in Connecticut to headline the Premier Boxing Champions card that will be televised on CBS.
"That's going to be big part of it," Kenny Porter said. "But it's also going to be a physical fight. Keith doesn't run away from a challenge, and we're going to make him stand there and fight us."
Shawn Porter, 28, said he's a more mature fighter since he lost his International Boxing Federation title to Kell Brook in August 2014.
"I learned from that loss that I need to be a better listener and pay attention to what my corner is telling me and execute the game plan," he said. "I'm a better fighter at 28 than I was at 25, 26.
"I've really wanted this fight for a very long time. I can't tell you the last time I wanted to fight someone as much as I want to fight Keith. And it's not from a personal standpoint. It's not about me hating him or disliking him or anything like that. It's simply me wanting to be the best competitor I can be. And March 12 is going to bring the best out of me."
It's why Kenny Porter is pushing his son like never before. He sees flaws and quickly stops the workout, shows him the tape of what he did wrong, fixes the problem, and when Porter does it the right way, his dad responds with encouraging words.
"I know what he's capable of doing when his mind is right and when he's got everything going the way it's supposed to be," Kenny Porter said. "We're three weeks out, and we're moving forward, not backward."
And while not every father-son partnership in boxing works out, the Porters believe in each other. The proof is in the fact that Shawn was a world champion, and Kenny said he can be one again if he listens to his father.
"I gave him a map, and all he has to do is follow it and he'll get to where he wants to go," Kenny Porter said.
Contact reporter Steve Carp at scarp@reviewjournal.com or 702-387-2913. Follow him on Twitter: @stevecarprj