Boxing champ embraces Las Vegas low-rider car culture outside the ring
Updated March 24, 2023 - 11:31 am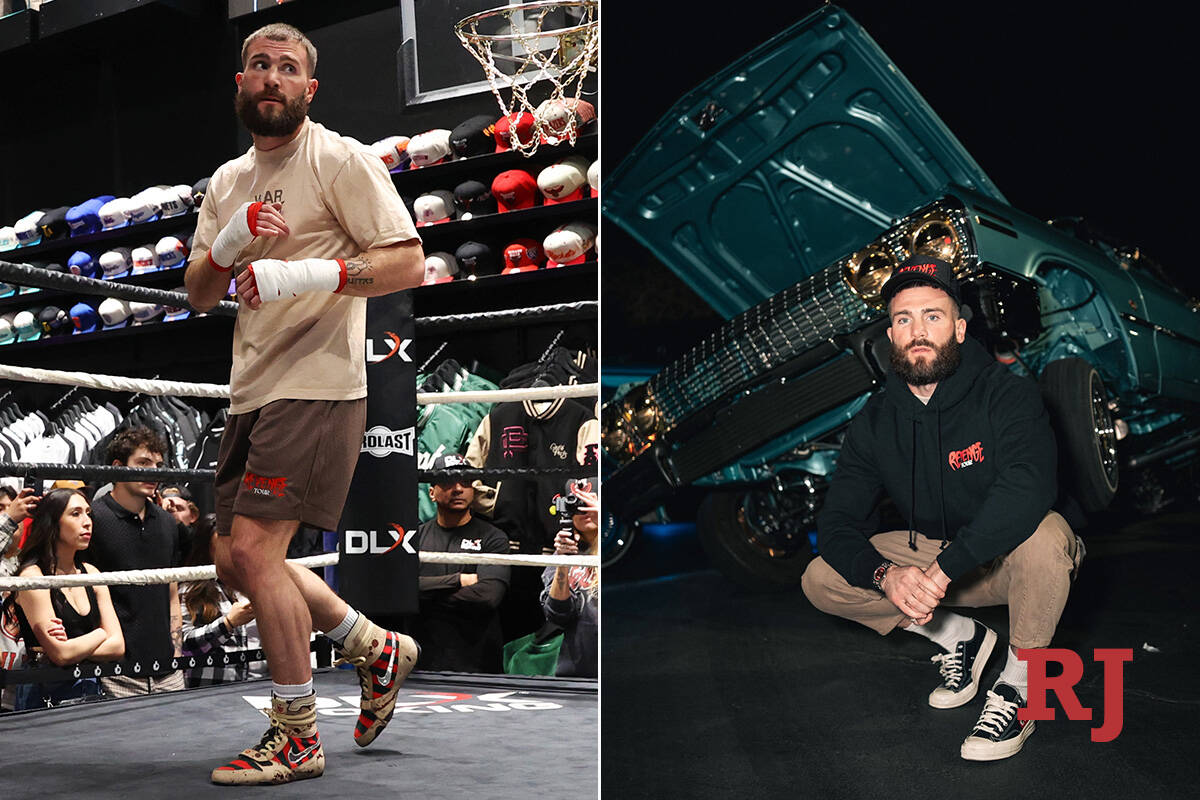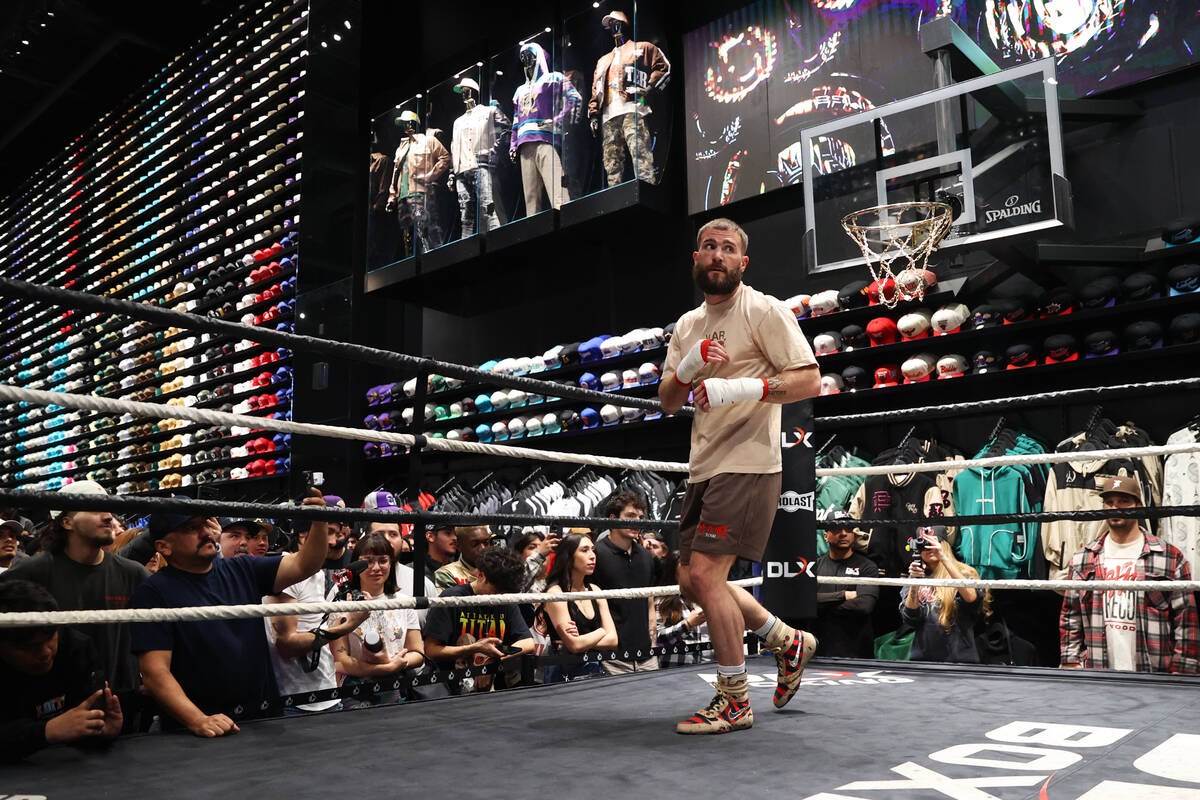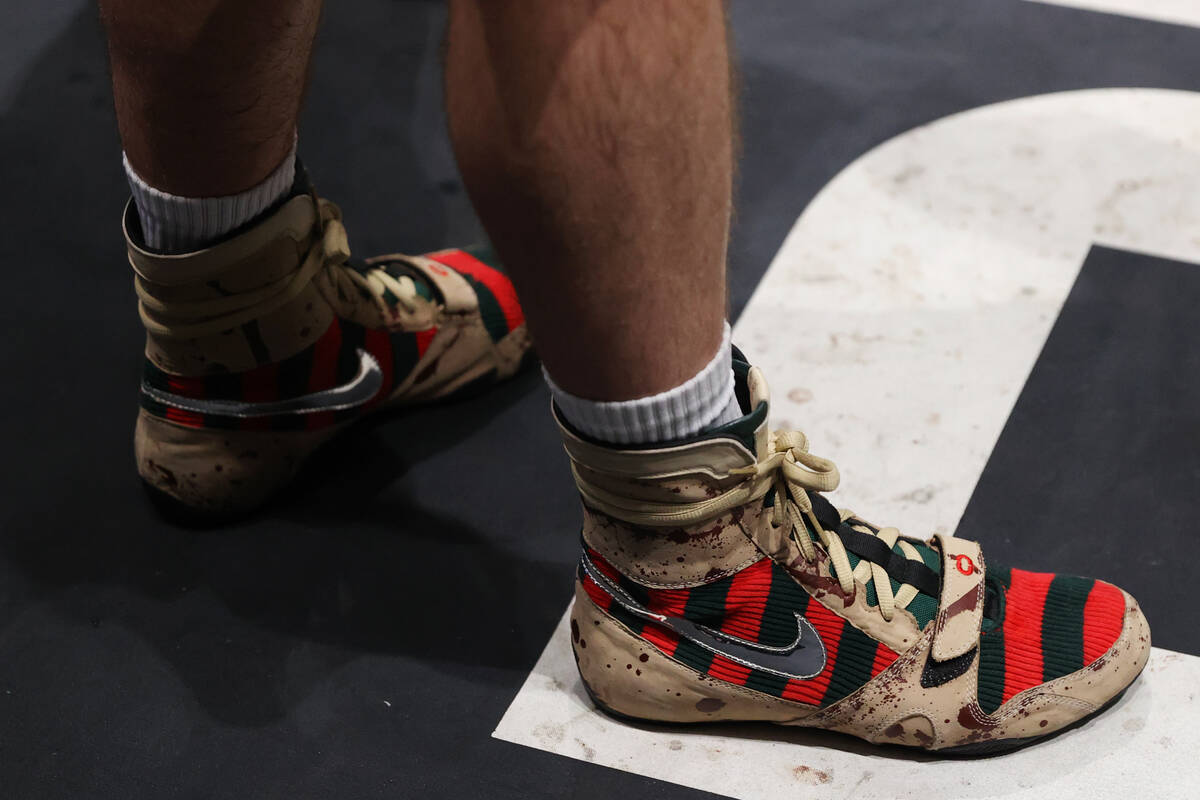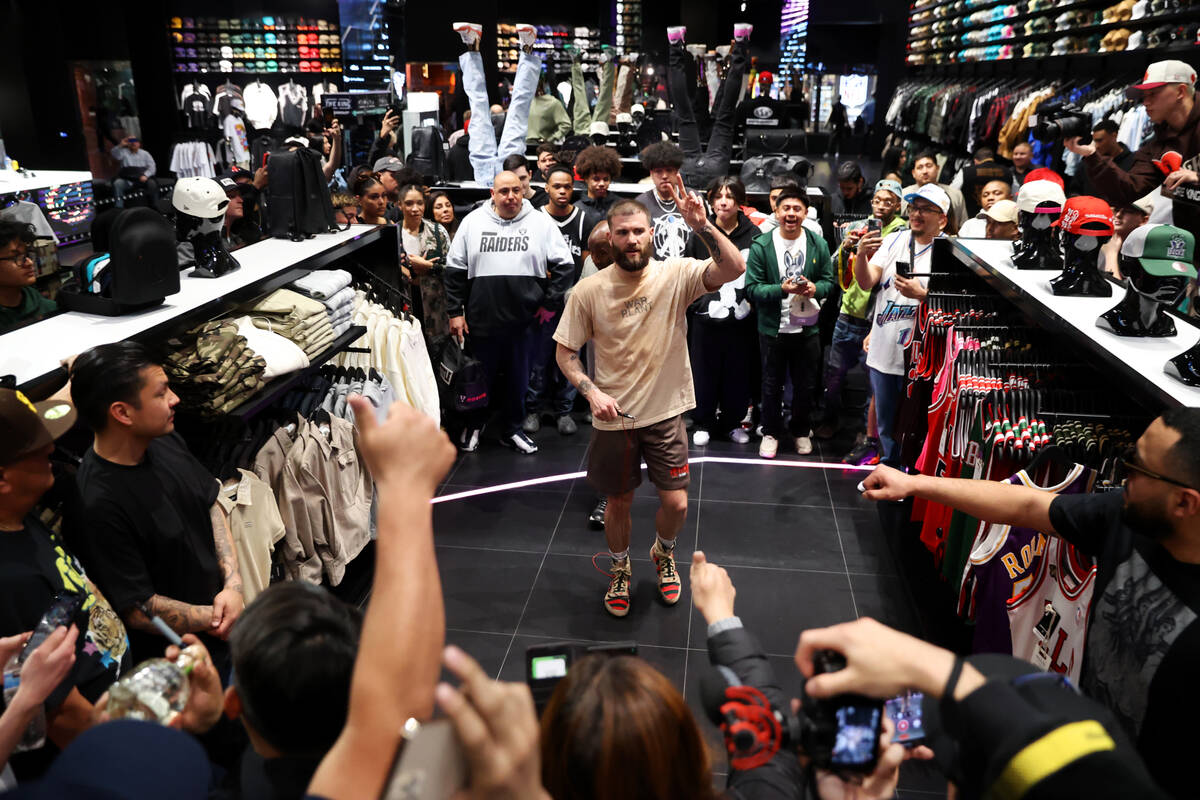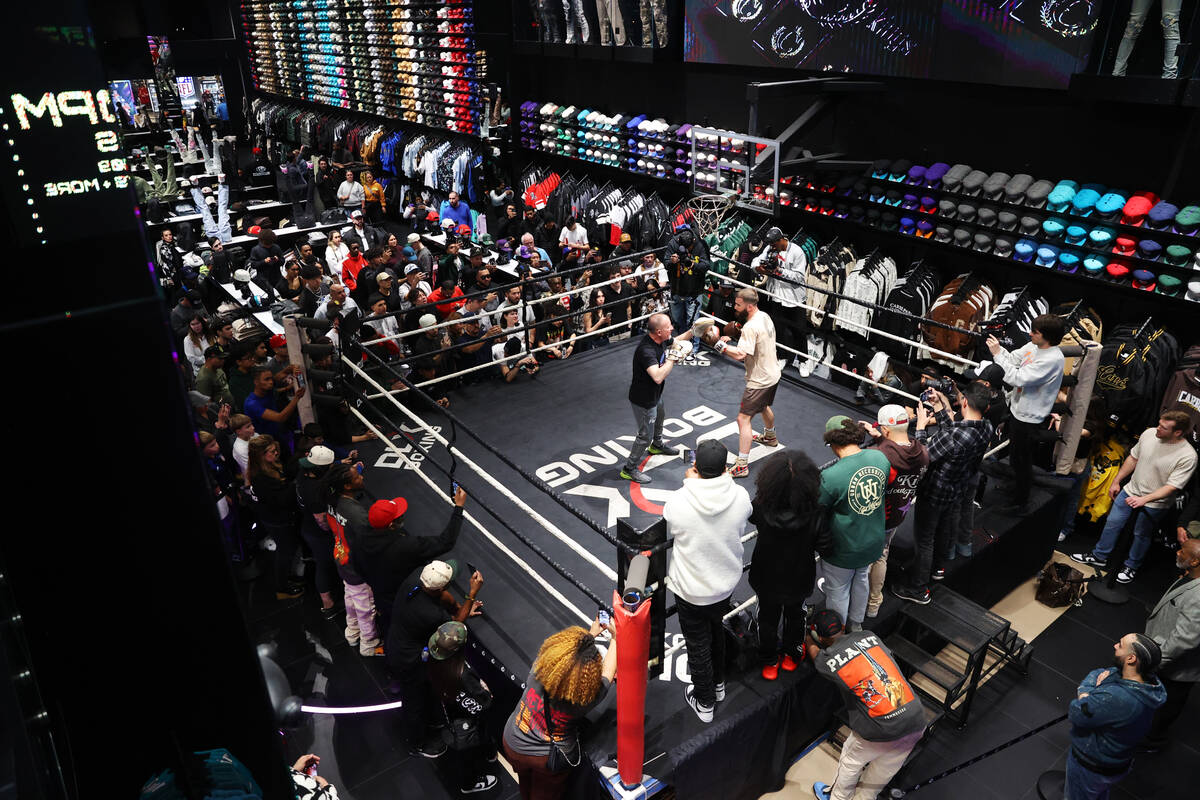 Super middleweight supremacy wasn't the only thing Caleb Plant wanted when he moved in 2016 from his native Nashville to Las Vegas. He also wanted a 1964 Chevrolet Impala SS convertible in which to cruise the city's boulevards alongside the low riders he considers kin.
Like Francisco Franco, a veteran leader in the local low rider community, who fancied his 1959 Impala and showcased it to Plant during a discussion about cars outside his Summerlin home.
"When I win my belt, the first thing I'm going to do with my money, I'm going to buy me an old-school low rider," Plant would tell Franco — months before he won the IBF title.
"When he actually won his title and he took that money and bought that car and built it, it just sent me to another level of respect," Franco said. "He's this big-time boxer that you see on television and on pay-per-view and stuff. But at the end of the day, when it comes to the cars, he's just another guy."
Plant (22-1, 13 knockouts) fulfilled a couple of fantasies in 2019 by claiming the belt from Jose Uzcategui, defending it that summer against Mike Lee and putting a portion of the proceeds toward the car he always dreamed of driving.
He's since bonded with the local community of low riders, with whom he'll occasionally cruise on weekends when he's available.
Count him out Saturday night, though, because he's fighting two-time super middleweight champion David Benavidez (26-0, 23 KOs) at MGM Grand Garden on Showtime pay-per-view presented by Premier Boxing Champions.
"(He has) reached the stratosphere of his profession, and he's out here hanging with us," said Franco, a lifelong Las Vegan who met Plant through a mutual friend shortly after he relocated to Las Vegas. "We have that thing in common, building low riders and loving classic cars. It's a bonding thing. … It's an awesome thing."
'Real down to earth'
Low riders are customized classic cars, with shortened springs, wire wheels and hydraulic lifts that can be activated with the flip of a switch. They're designed to be driven slow, cruised comfortably and confidently — usually on Saturday nights under the neon lights that shine on the Las Vegas Strip.
"Real community oriented. Real family oriented," said Plant, who would youthfully peruse muscle car magazines at grocery stores in Nashville and envision himself driving the car he drives now.
"Nobody's ever gave me the cold shoulder or anything like that. Real down to earth. Real chill."
Franco too has long admired low riders, drawing inspiration from the kind of magazines that Plant would read — and driving stylishly slow since he was 17 down Las Vegas Boulevard in a variety of vehicles.
The cruises that were once coordinated via word of mouth and relegated to the Strip are now marketed with social media and extend downtown toward Fremont Street.
They begin by 7 or 8 p.m., include the occasional stop for burgers or tacos and conclude by midnight … most of the time.
Car shows play a supporting role, allowing low riders to convene and exchange enthusiasm about their respective rides.
"The whole thing is kind of a Hispanic, blue-collar rite of passage," said Franco, a UNLV alum and 23-year veteran of the Las Vegas Valley Water District. "Back in the day, you only had the family car. You didn't have multiple vehicles … Whatever car you have, you were going to take it out."
Plant has earned options now, retiring for good the Jeep Grand Cherokee that would struggle to start — and pairing a 1972 Chevrolet Chevelle alongside the Impala he restored to his personal taste upon the 2019 purchase.
The original paint was stripped in favor of a gleaming mint green, the interior re-upholstered and engine upgraded. Fender skirts cover his rear tires and dueling antennas extend from the rear of the body.
The lyrics of legendary West Coast emcees like Nipsey Hussle, Ice Cube, WC or Kurupt usually flow through the speakers and entertain the stoic former champion, who contacted Franco about a cruise he was coordinating when the nine-month reconstruction was complete.
"I saw online you guys were having a big weekend," Plant said, having delivered on his promise. "Count me in. Let me know what time and place, and I'll be there."
Franco called the cruise one of his favorite to date.
And on that night and many others, the super middleweight contender drives slowly — and freely — under the same proverbial Sin City lights he'll fight Benavidez beneath on Saturday.
"He achieved the one thing that so many people, so many kids around the world, dreamed to do, which is to become a major headliner of a boxing fight," Franco said. "Regardless of what happens, at the end of the day, he's going to come out, he's going to cruise his car and we're going to have a blast."
Contact Sam Gordon at sgordon@reviewjournal.com. Follow @BySamGordon on Twitter.