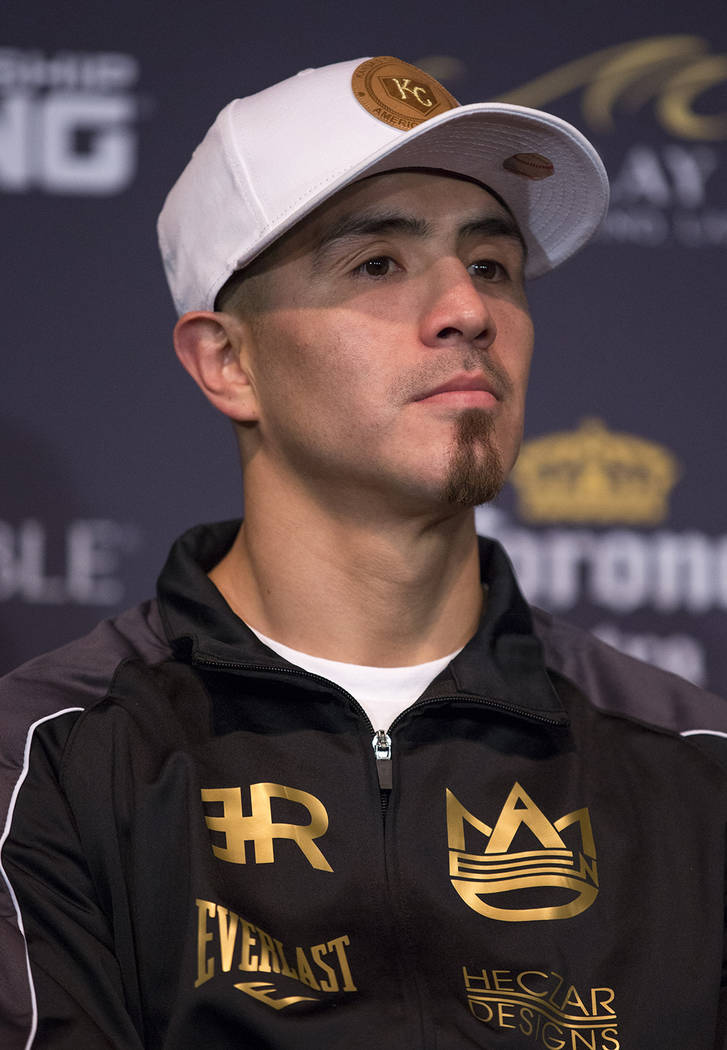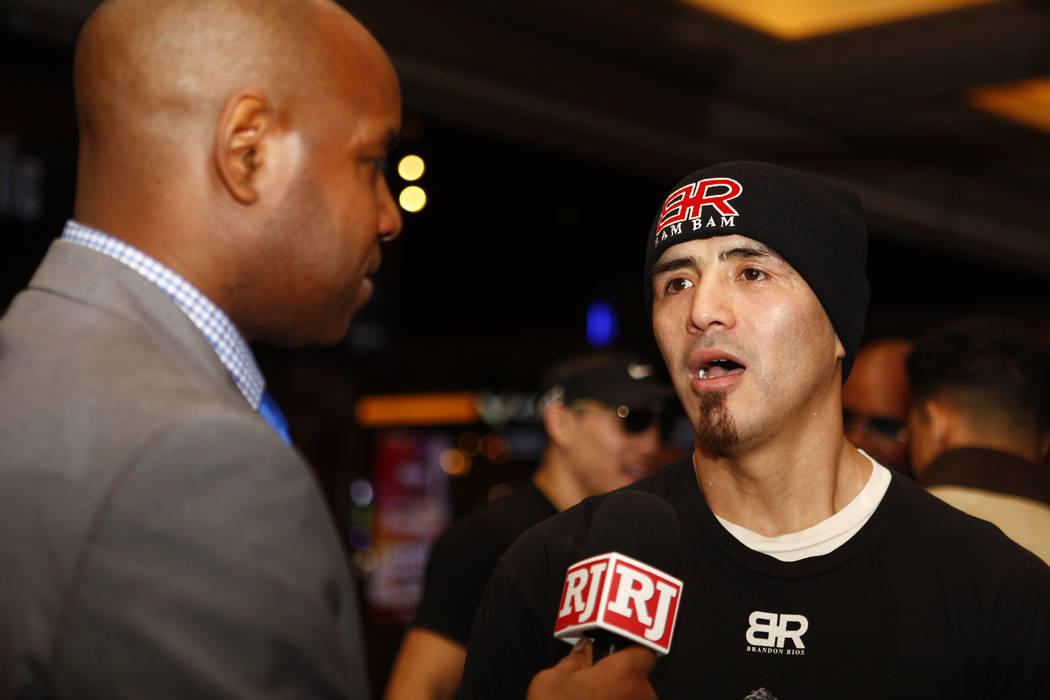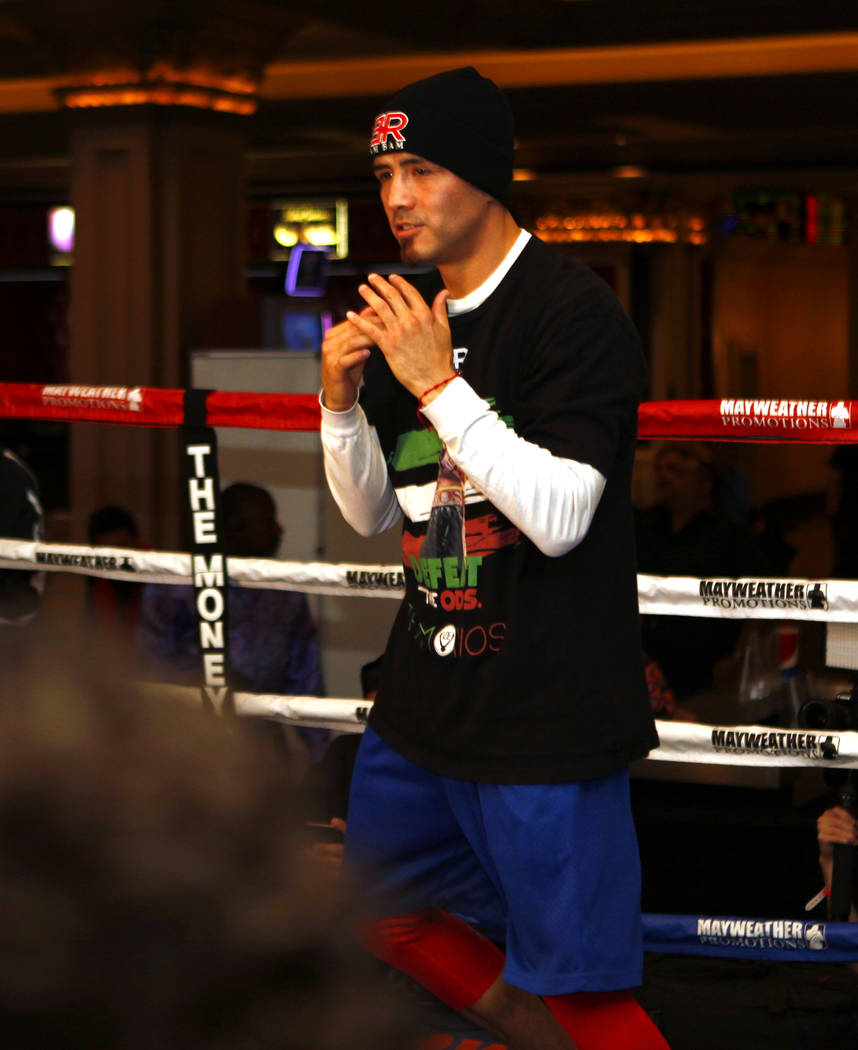 Brandon Rios gave Timothy Bradley an easy target when the two boxers met at the Thomas &Mack Center in 2015.
The noticeable target: Rios' pudgy midsection.
From the first bell, Bradley attacked Rios' body with thunderous hook shots. A stationery Rios took the bulk of the punishment and went down in the ninth round as media members on press row began to say, "He's lost it."
Rios lost more than the fight to Bradley. The brawler from Oxnard, California, lost his hunger, announcing his retirement during the postfight news conference.
The fighter known as "Bam Bam" couldn't beat the scale anymore. He was satisfied with being a former lightweight champion and part of a memorable trilogy against Mike Alvarado. With enough money to retire after a payday loss to Manny Pacquiao in 2013, Rios didn't see the point in continuing his career.
"It was just a joke to me to make weight. What was the point?" Rios said. "I would see McDonald's, and I would pull over. The diets got to me. It wasn't fun."
After a near two-year layoff, Rios saw the point again. He announced his comeback in 2017, but not many noticed or took him serious.
That changed, though, when the 31-year-old landed a fight against welterweight star Danny Garcia. Rios and Garcia headline Saturday's Showtime-televised card at the Mandalay Bay Events Center.
"My kids motivated me," Rios said. "I still have it in me. I love the sport so much. There's more in me."
Rios wants to prove to his kids he can stay disciplined, but he's also motivated by the boxing public that doubts him. Rios is a plus 1,000 underdog and Garcia is a minus 2,000 favorite at the Westgate sports book.
"I'm going to shut all you guys up," a screaming Rios told the media after his public workout Wednesday. "I hear what you guys say, 'Danny is picking a bum. Danny is cherry-picking again.' "
Rios reunited with renowned trainer Robert Garcia and appeared in shape during his public workout. Rios said making the 147-pound limit won't be a problem.
"I'm actually training and preparing for a fight, I'm not training for a weight loss," Rios said. "That's a big difference. I'm more focused and more disciplined. I feel revitalized.
"I needed that time off. I was in so many wars. I don't wake up hurting anymore. My body finally feels right."
Rios returns to Mandalay Bay for the first time since his thrilling back-and-forth rematch against Alvarado. Rios lost the 12-round ring war by unanimous decision in one of the best fights of 2013. Rios won the Alvarado series with victories in the first and third bouts.
Rios (34-3-1, 25 knockouts) said he can bring that same type of intensity against Garcia (33-1, 19 KOs). He displayed it during his comeback fight with a seventh-round knockout over Aaron Herrera in June.
The Mexican-American fighter is a fan favorite with his come-forward boxing style and uncensored one-liners. He had another catchy saying for the critics who called him Garcia's latest cherry-picked opponent.
"If they want to call me a cherry, at least call me a wild berry because I'm a wild man," a smiling Rios said. "I'm ready to shut everyone up."
Contact Gilbert Manzano at gmanzano@reviewjournal.com. Follow @GManzano24 on Twitter.
Garcia-Rios weigh-in
When: 3 p.m. Friday
Where: Rhythm and Riffs Lounge inside Mandalay Bay
Doors open: 2:30 p.m.
Fight Night
When: 3:05 p.m. Saturday
Where: Mandalay Bay Events Center
Main event: Danny Garcia vs. Brandon Rios
Co-main event: David Benavidez vs. Ronald Gavril
TV: Showtime (telecast starts at 7 p.m.)
Tickets: Axs.com