'Canelo' Alvarez says he didn't run from GGG in first fight
February 27, 2018 - 5:50 pm
Updated February 27, 2018 - 11:46 pm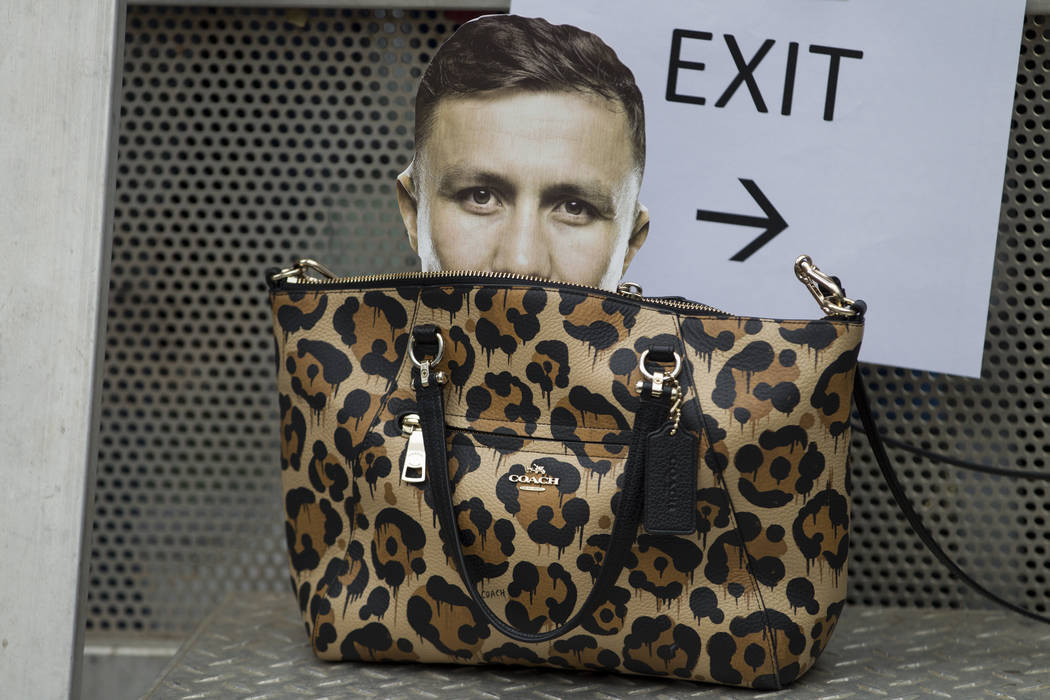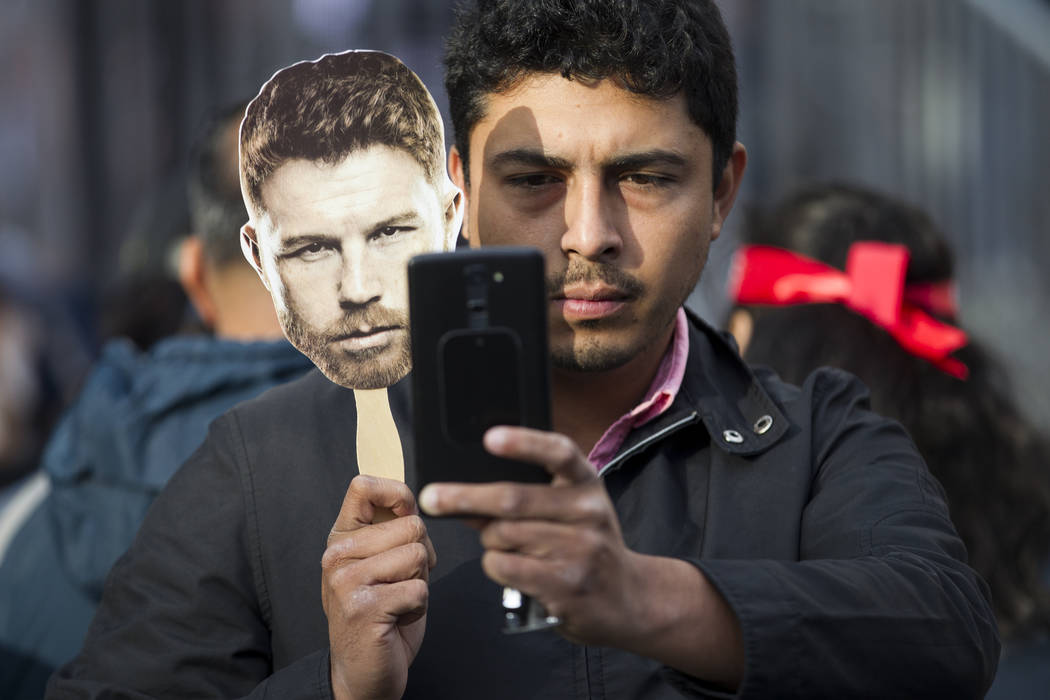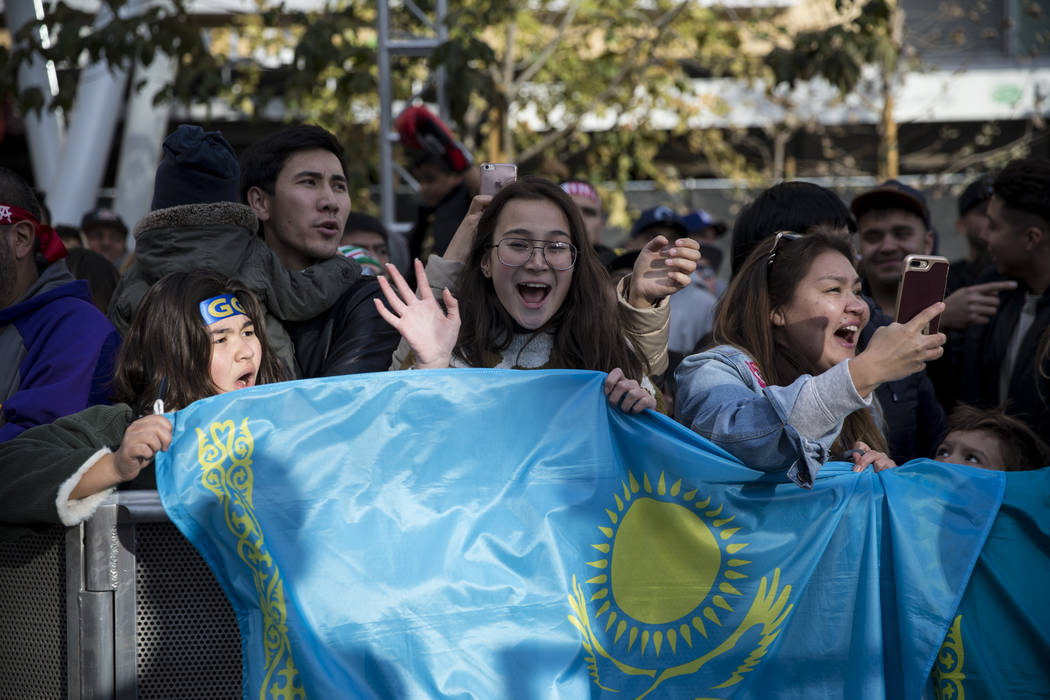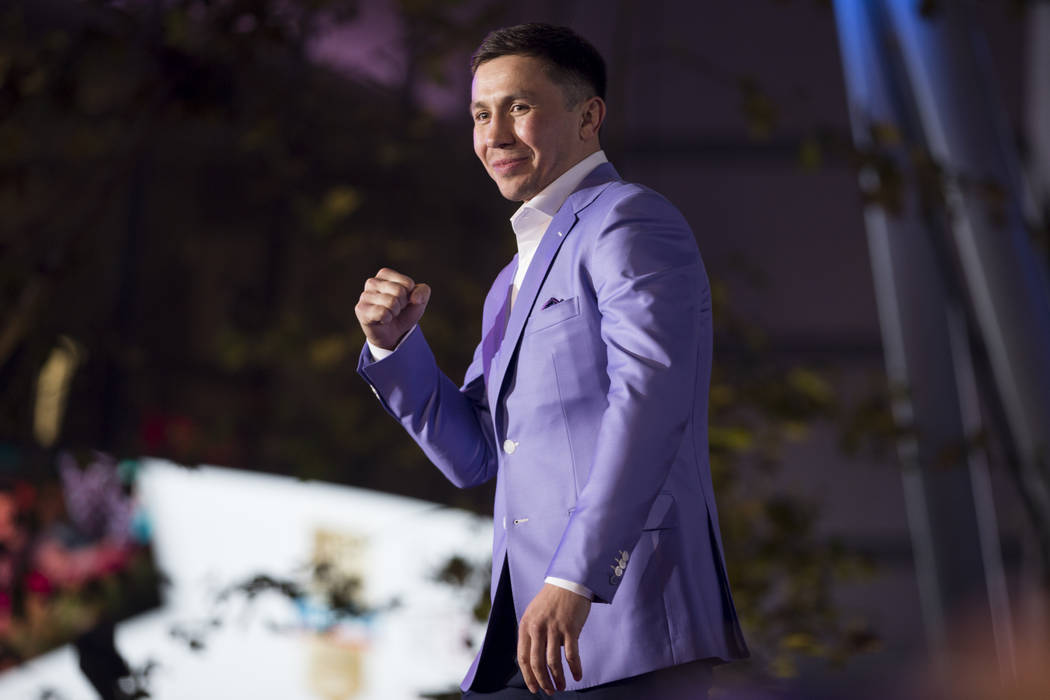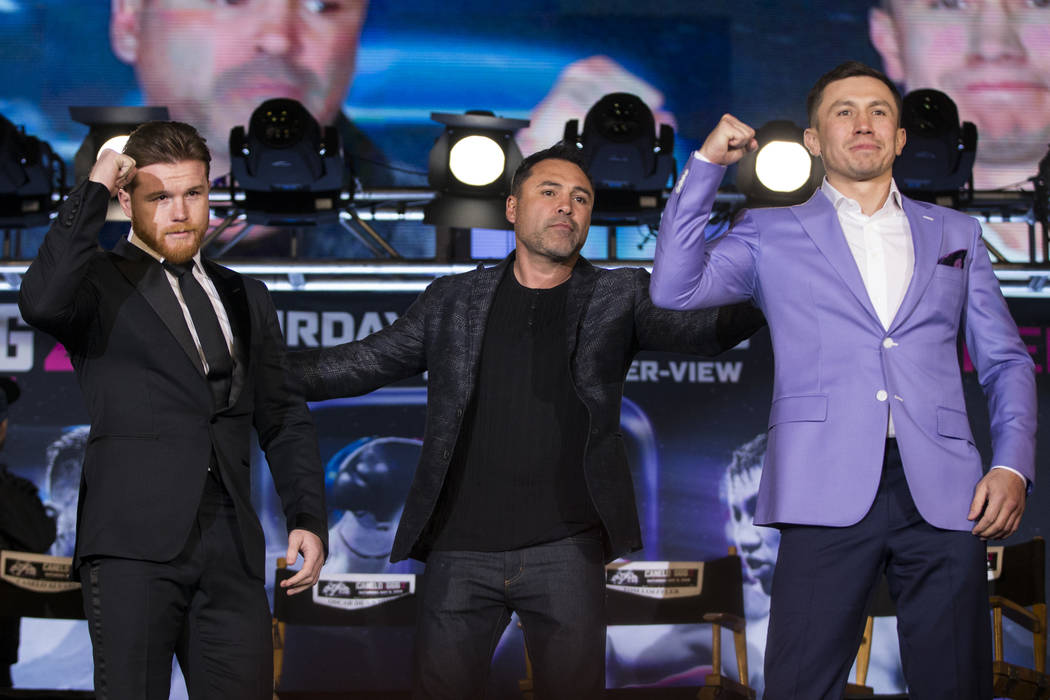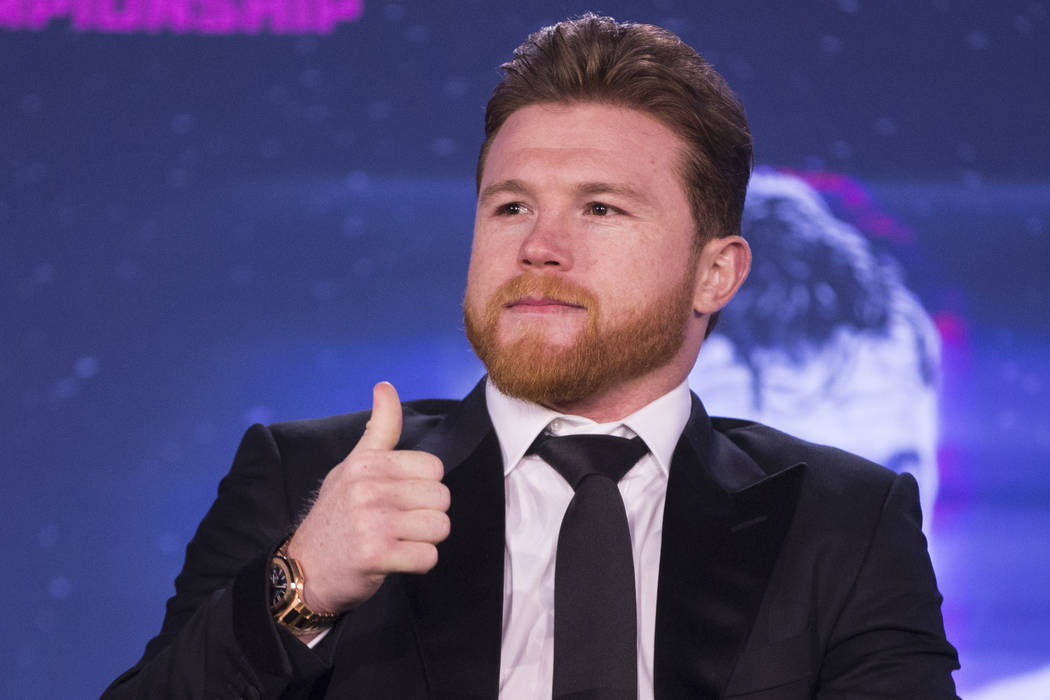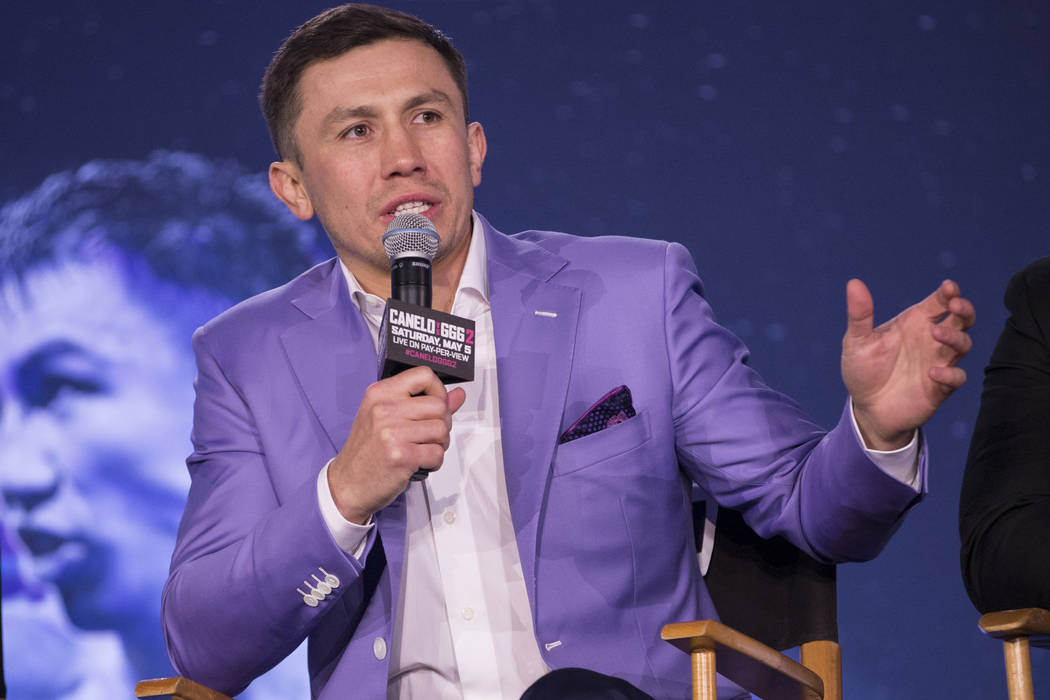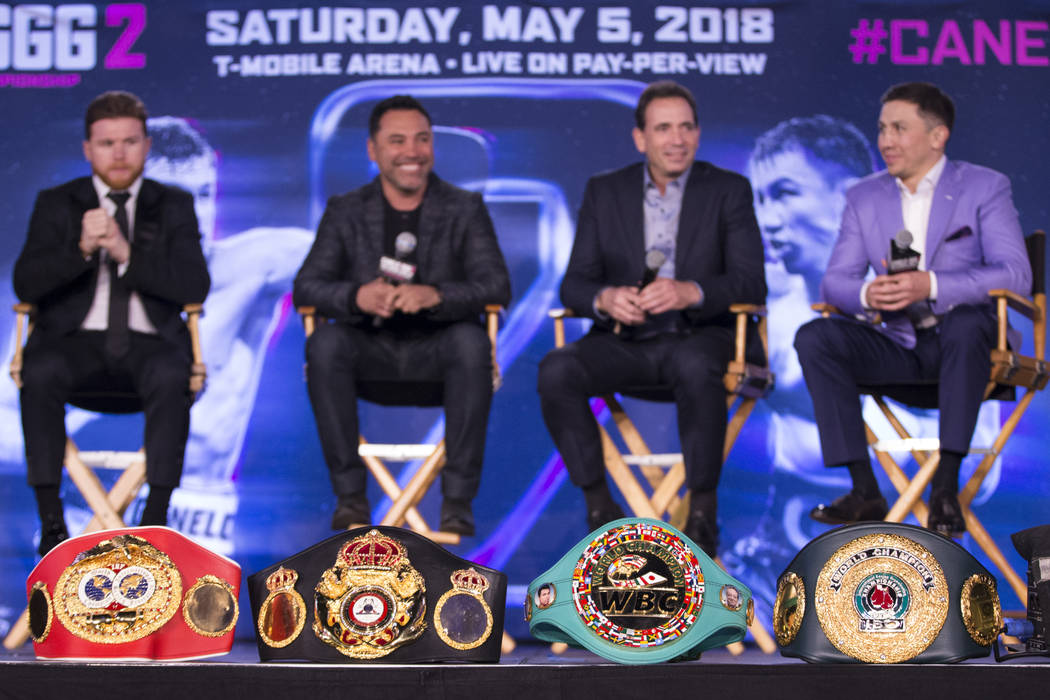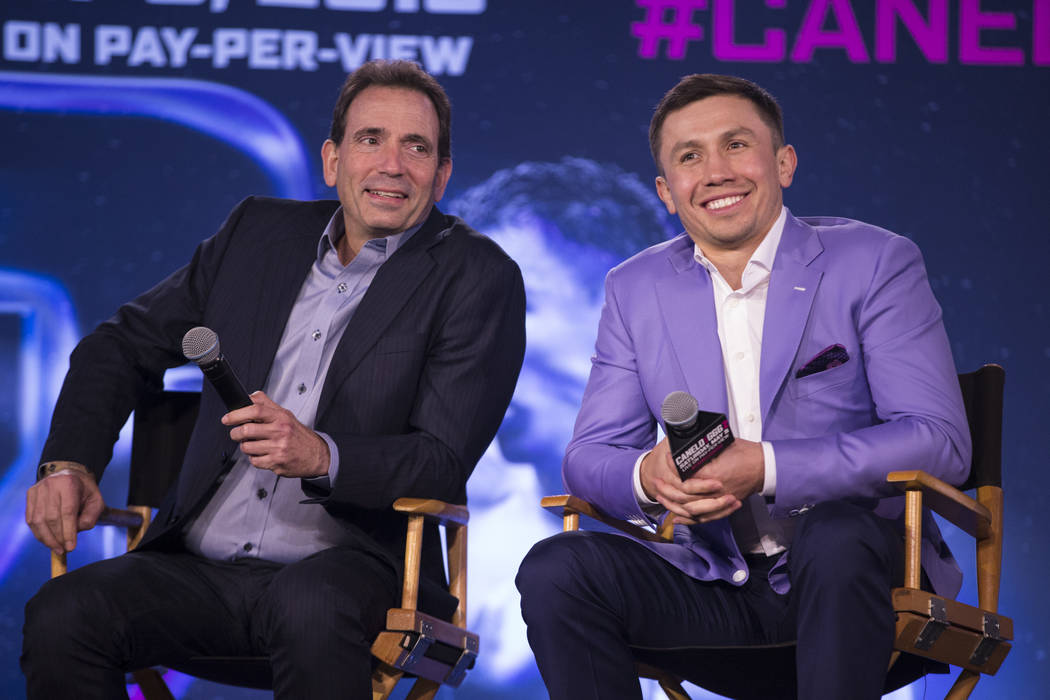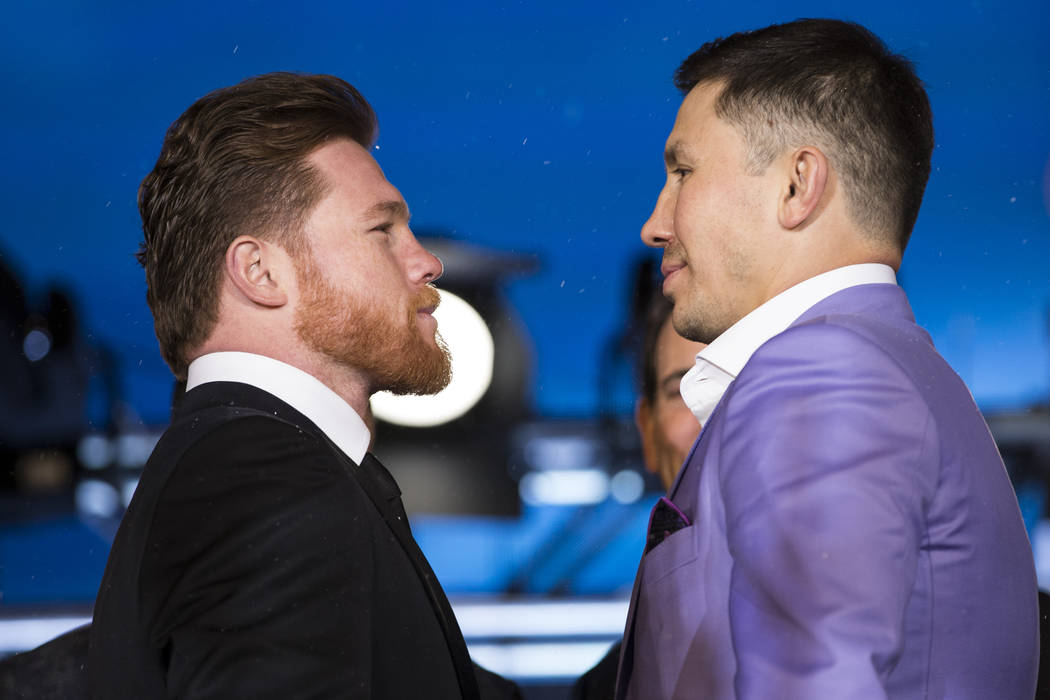 LOS ANGELES — Saul "Canelo" Alvarez has heard Gennady Golovkin's team cry robbery and scream corruption after the two boxers left Las Vegas six months ago with a draw on their records.
It didn't bother Alvarez that Golovkin and his trainer, Abel Sanchez, and promoter, Tom Loeffler, disagreed with the judges who scored the first Alvarez-Golovkin bout at T-Mobile Arena a split draw.
The Mexican star thought he was robbed, too. What really bothered Alvarez was hearing Team "Triple G" say he was a runner.
"I talked to Jordan about making some shoes that are a little bit faster for (Golovkin)," Sanchez said Tuesday before Alvarez and Golovkin faced off for the first time since their controversial bout in September. "Maybe we can catch him (for the rematch)."
Alvarez and Golovkin walked the red carpet at LA Live in front of Staples Center to greet fans and promote their May 5 middleweight rematch at T-Mobile Arena. Tickets went on sale Tuesday and are available on Axs.com.
Before Alvarez (49-1-2, 34 knockouts) isolates himself for the next eight weeks in preparation for arguably the biggest bout of his career, he wanted to make it clear to Golovkin he's no runner.
"I'm not a jack (explicit) coming forward, throwing punches and being hit," said an agitated Alvarez, 27. "I hope he (Golovkin) goes home tonight and really thinks of what he says because all he's saying is stupid, idiotic things.
"I outboxed him, I laid on the ropes, I made him miss. I controlled the center of the ring. I'm a technical fighter who knows how to make a fighter miss, that knows how to counter punch."
Their first bout was arguably the most debated fight of 2017. Nevada judge Dave Moretti scored it 115-113 in favor of Golovkin and Connecticut judge Don Trella had it 114-114. Nevada judge Adalaide Byrd stole the headlines with her lopsided 118-110 scorecard for Alvarez.
Loeffler said he thought Golovkin (37-0-1, 33 KOs) won the fight eight rounds to four. Alvarez said he scored it seven rounds to five for himself after watching the fight again.
"I'm not going to say if that card was fair or not," Alvarez said about Byrd's scorecard, "because I respect the judges. Boxing is an opinionated sport. Some judges sees it one way, and the other sees it a different way."
Golovkin, 35, said he had no problem returning to "the scene of the crime," referring to Las Vegas.
Sanchez said he thinks the rematch won't get to the scorecards and that he will push his fighter to go for the knockout.
"If it's a close enough fight, it will be in the back of our minds," Sanchez said about returning to Las Vegas. "I'm going to keep enforcing that we're in Vegas, and we don't want what happened the first time to happen again."
Alvarez had one more point to make for the knockout artist from Kazakhstan.
"He never hurt me," Alvarez said. "I had him hurt. He felt my power."
Contact Gilbert Manzano at gmanzano@reviewjournal.com. Follow @GManzano24 on Twitter.
Canelo-GGG 2
When: May 5
Where: T-Mobile Arena
TV: HBO PPV
Tickets: Axs.com
First bout: Split draw