'Canelo,' GGG make grand arrivals in Las Vegas ahead of rematch
Updated September 11, 2018 - 6:58 pm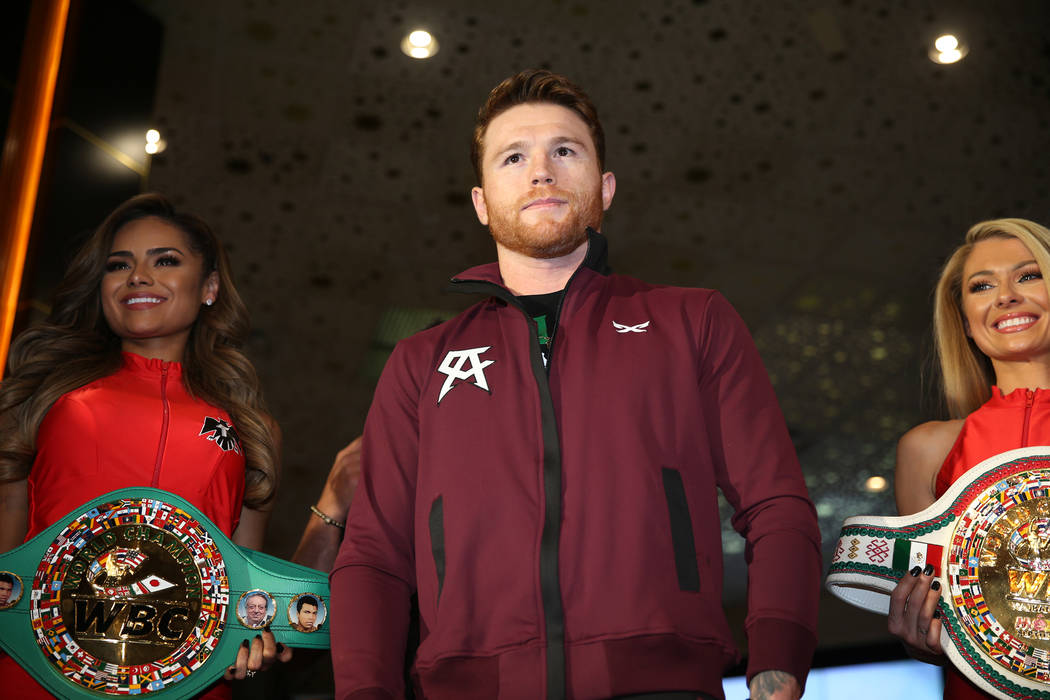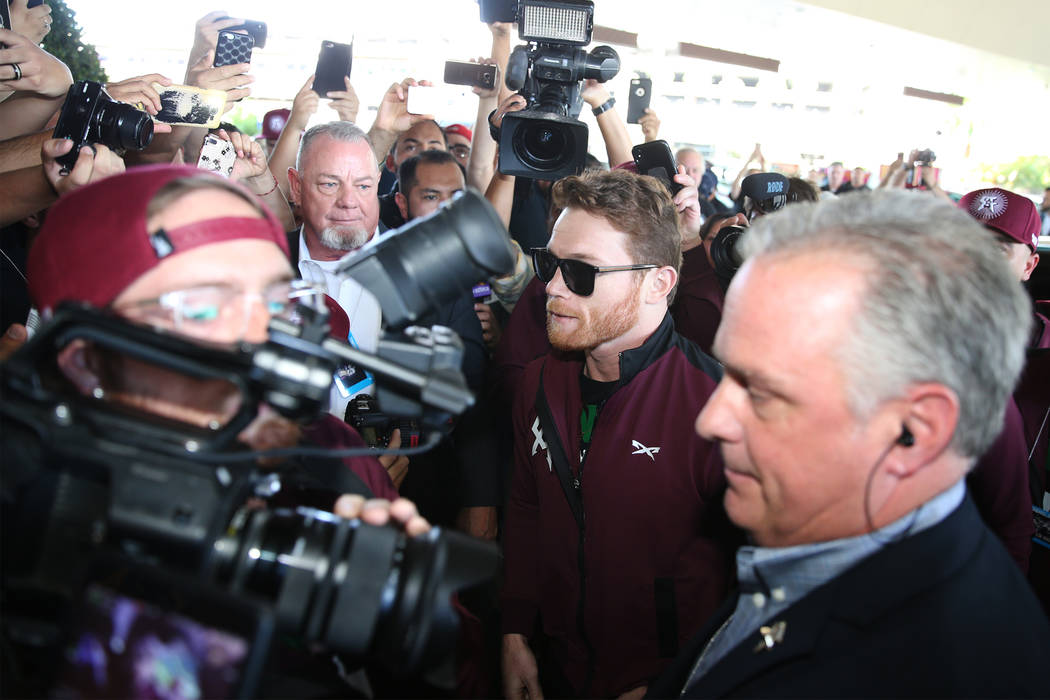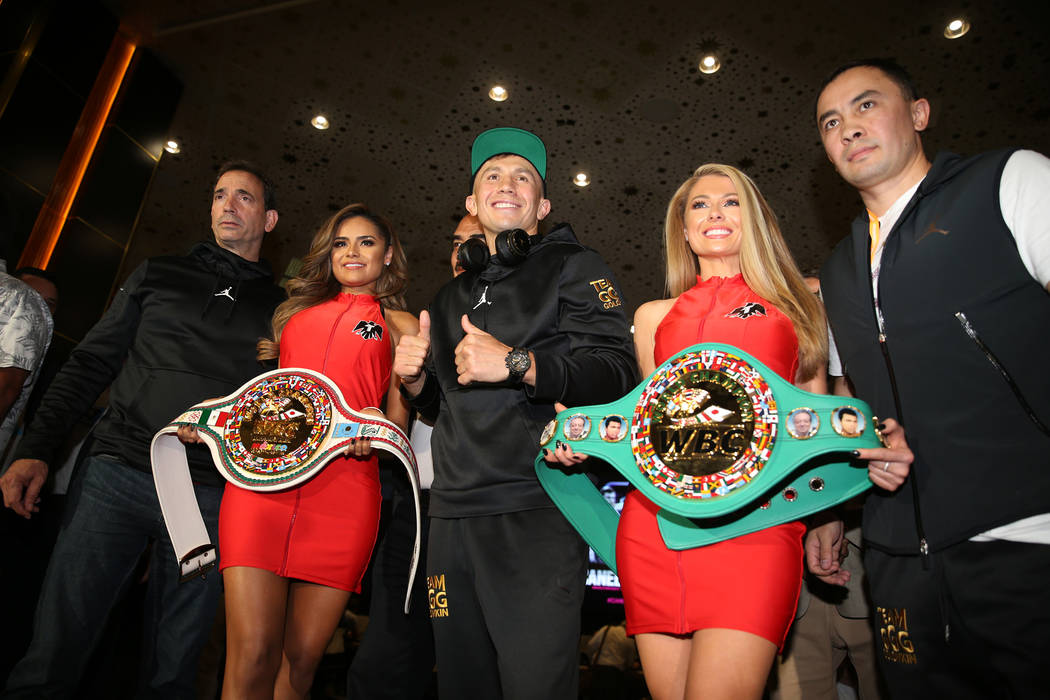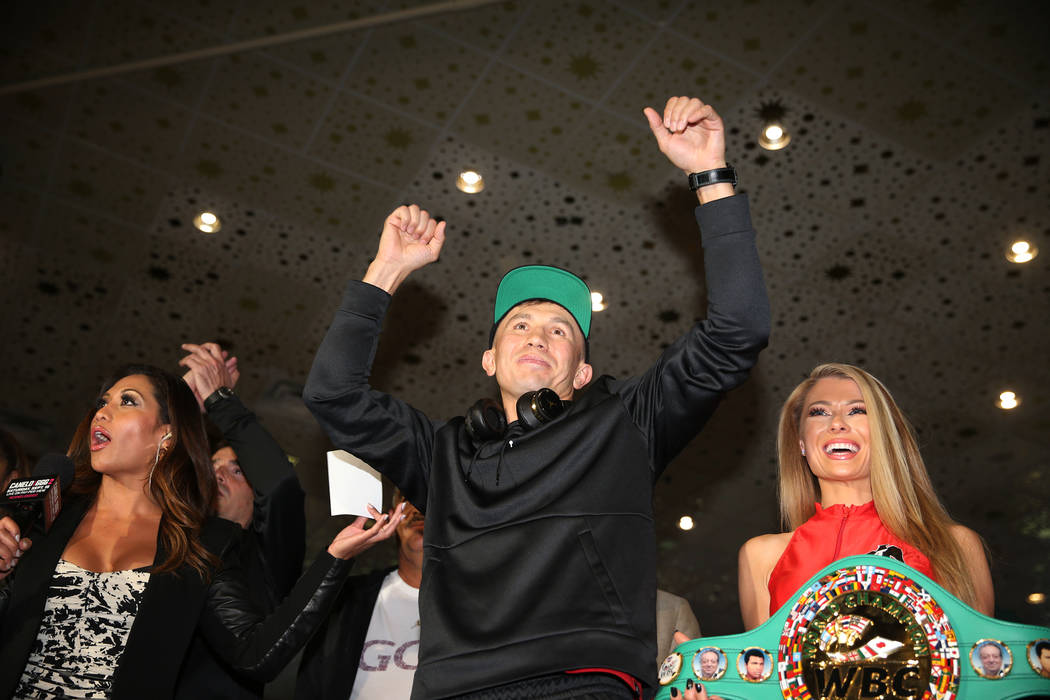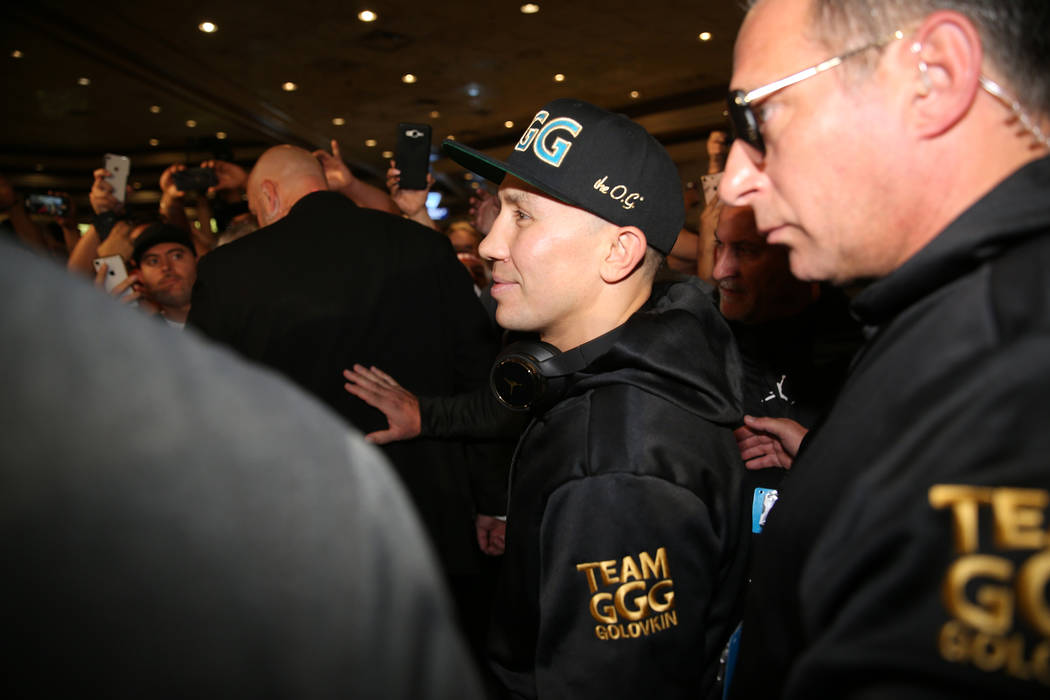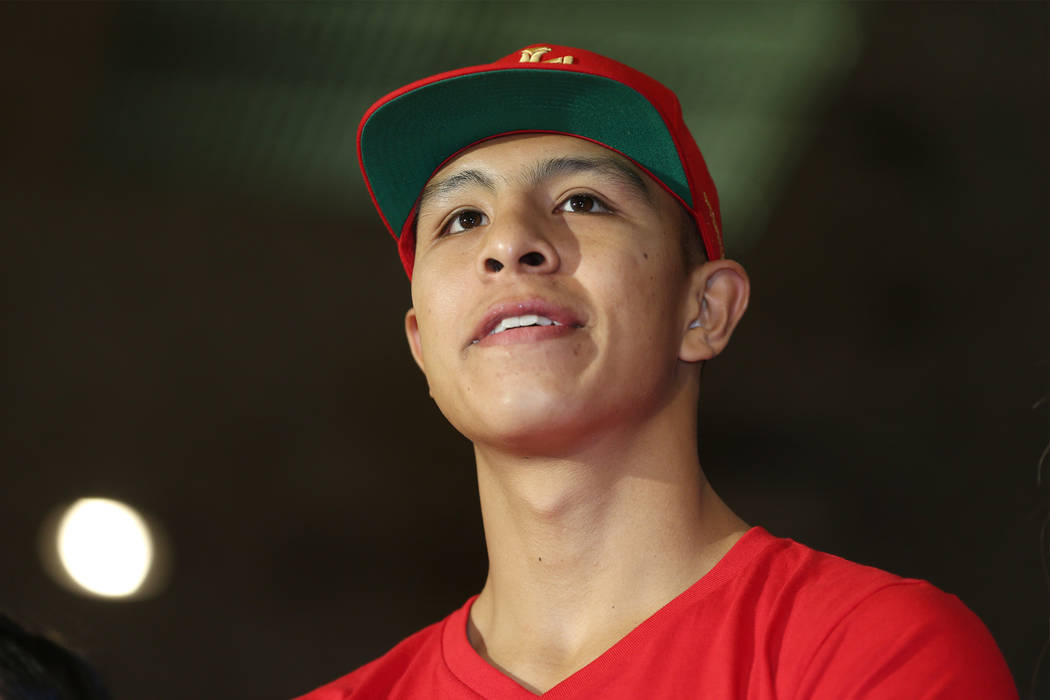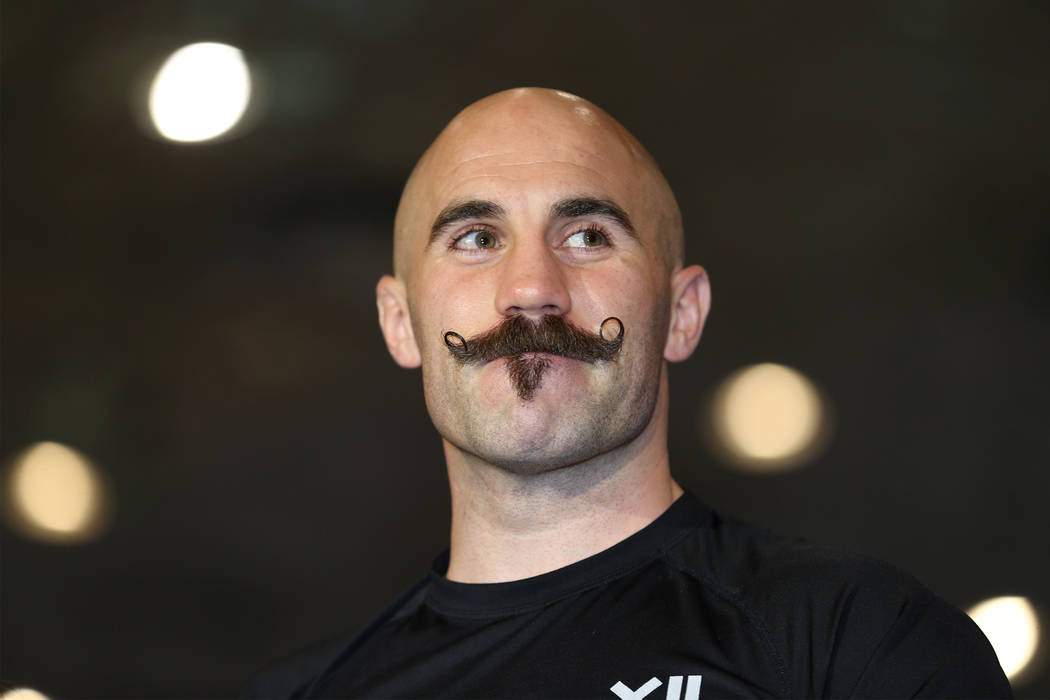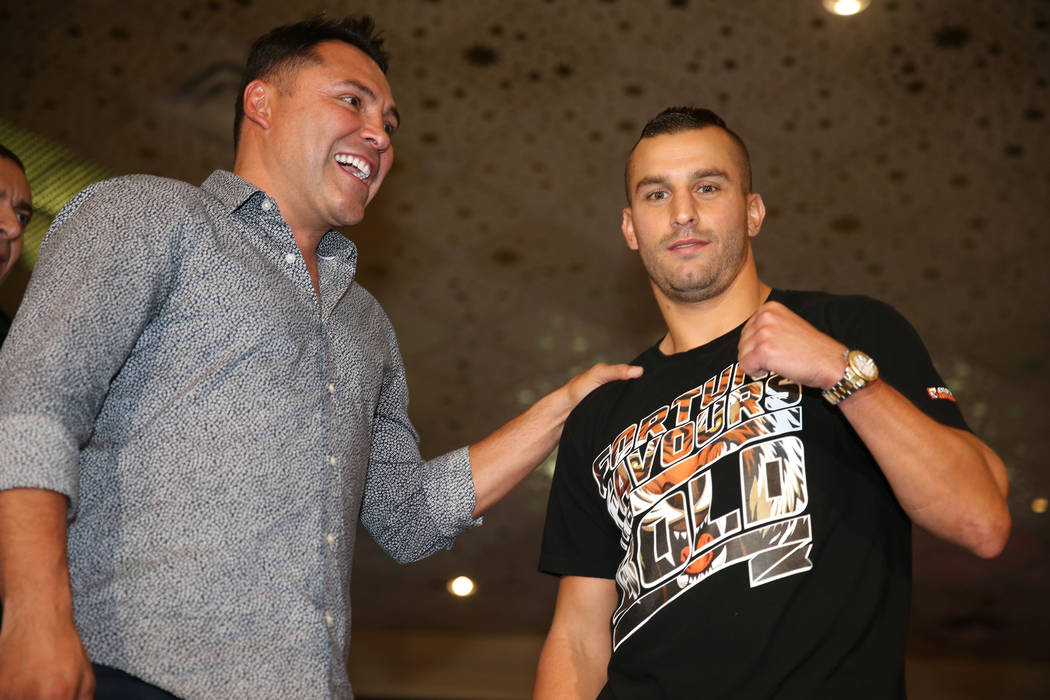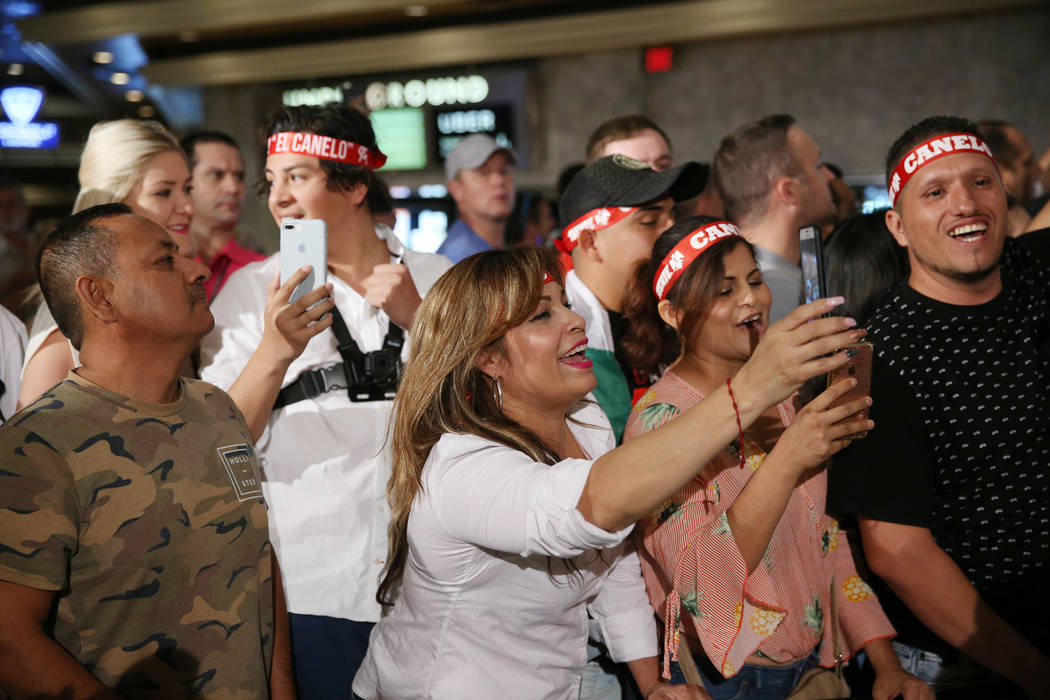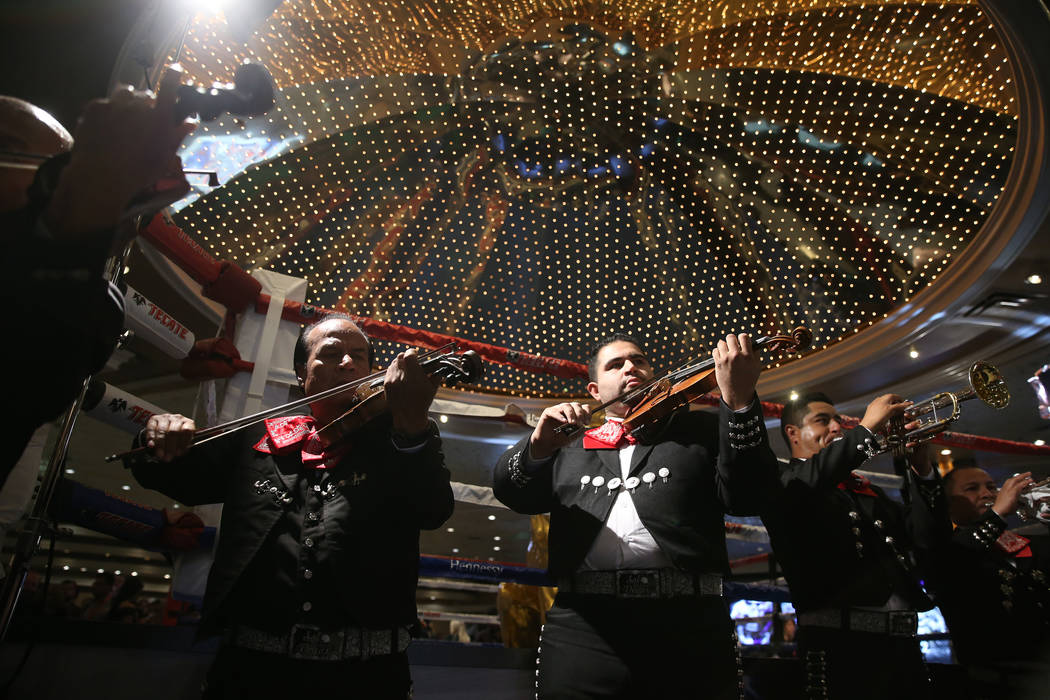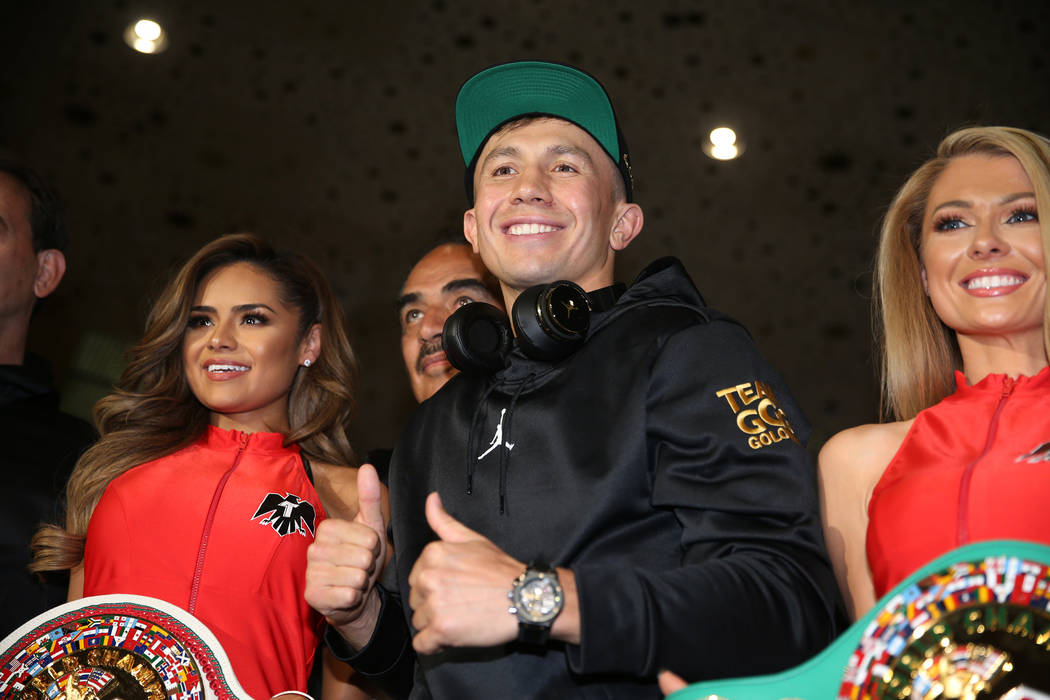 Gennady Golovkin clapped his hands and burst into laughter after delivering a witty response.
"My legs are very fast because I have Jordan shoes," Golovkin said.
Saul "Canelo" Alvarez was also in an energetic mood when he met the media Tuesday after the two boxers made their grand arrivals at the MGM Grand main lobby.
Alvarez didn't crack jokes like his opponent for Saturday's middleweight rematch at T-Mobile Arena, but the Mexican superstar opened his interview as a bilingual speaker. He rarely breaks away from Spanish.
"I understand better," Alvarez said in English. "Speaking is very hard."
Alvarez left his comfort zone, something he'll need to do Saturday if he wants to accomplish his goal of knocking out Golovkin.
The fighters arrived chipper, but they haven't forgotten about the insults they've traded in the past six months.
For the first fight, it was about proving who is the best 160-pound fighter in the world. That's still the case, but without the respect and a lot more aggression.
"It's a 360-degree turn," Alvarez said. "A big radical change (from the first fight), and you're going to be able to tell the difference come Saturday."
Alvarez, a natural counter fighter, said he goes to bed every night visualizing of how he'll have Golovkin laying on the canvas.
But for Alvarez (49-1-2, 34 knockouts) to do that, he'll need to trade in the center of the ring with the hard-hitting Golovkin (38-0-1, 34 KOs). That's what Golovkin and his trainer, Abel Sanchez, are hoping for.
Sanchez and Golovkin repeatedly have called Alvarez a runner because they think he didn't engage enough in the first fight. They also did a Jordan commercial that poked fun at Alvarez's "bad beef" scandal.
Alvarez, 28, was suspended six months by the Nevada Athletic Commission for twice testing positive for the banned substance clenbuterol in February, leading to the initial rematch being canceled in May. Alvarez said contaminated meat he ate in Mexico triggered the tests.
"I'm bothered by everything they've said," Alvarez said. "Maybe they're saying these things to rattle and frustrate me, and if they did, then it worked. I can tell them that they did it, but I'm going to use it in my favor. … I've used it as motivation during my training."
Golovkin, 36, said he lost respect for Alvarez after the doping scandal, but added that he's not holding any grudges.
"It's just business," Golovkin said. "He's not a regular fighter. He's a big boxing guy. He has great hands. But this fight will be different, and we're ready."
Golovkin appeared to have nerves for his first Las Vegas fight last year at T-Mobile Arena when he and Alvarez settled for a split draw.
But he said he's comfortable for his second Las Vegas fight week.
"I feel healthy, I feel strong, and my smile stays with me," Golovkin said. "I now have experience from the first time, but I wasn't nervous. Maybe like 20 years ago I had nerves. Right now, I'm very excited. This is a huge fight."
Golovkin's smile might go wider on fight night if he finds himself in a brawl with Alvarez.
"If given the chance, of course I do," he said of knocking out Alvarez.
More boxing: Follow all of our boxing coverage online at reviewjournal.com/boxing and @RJ_Sports on Twitter.
Contact Gilbert Manzano at gmanzano@reviewjournal.com. Follow @GManzano24 on Twitter.
Canelo-GGG 2 fight week
All events at T-Mobile Arena
Friday
2:30 p.m.: Weigh-ins for pay-per-view fighters
Saturday
5 p.m.: HBO pay-per-view card
8 p.m.: Approximate time of main event