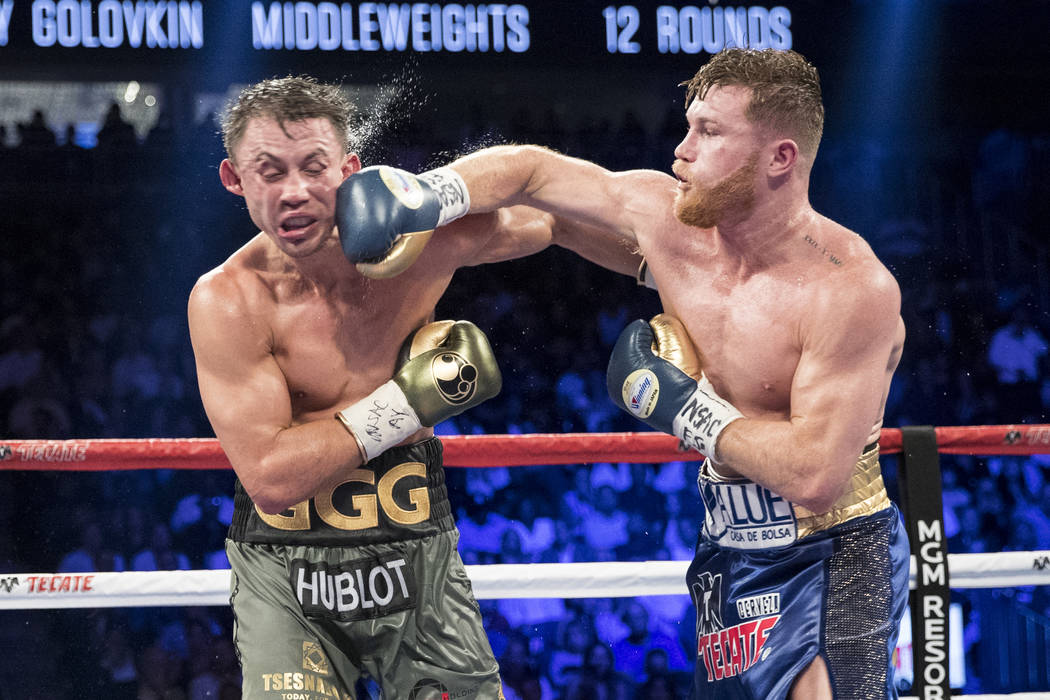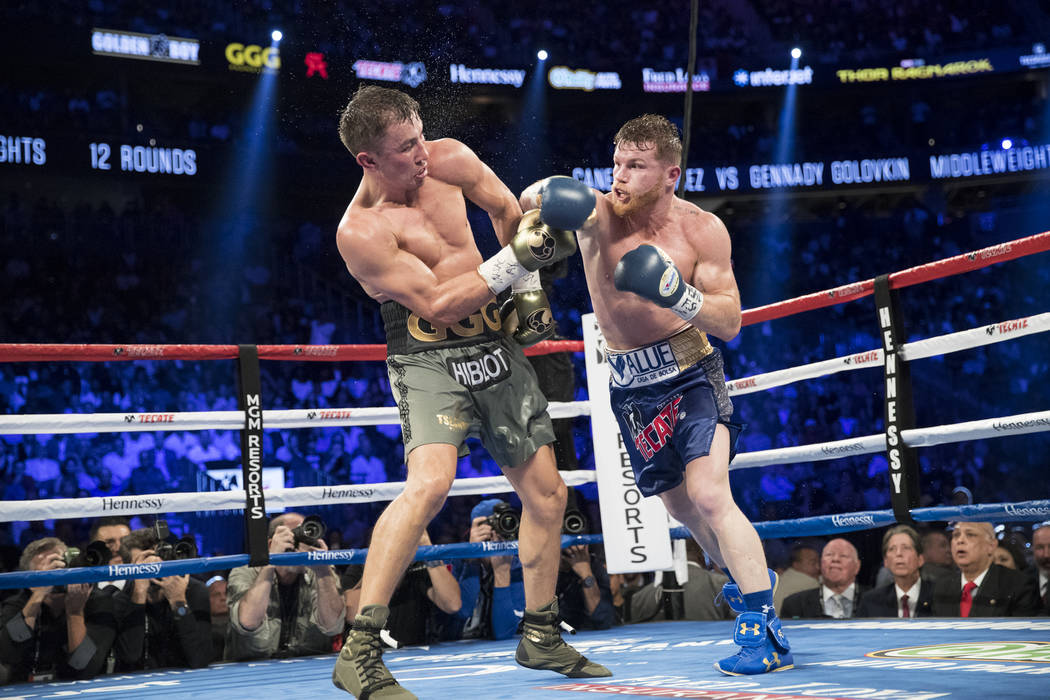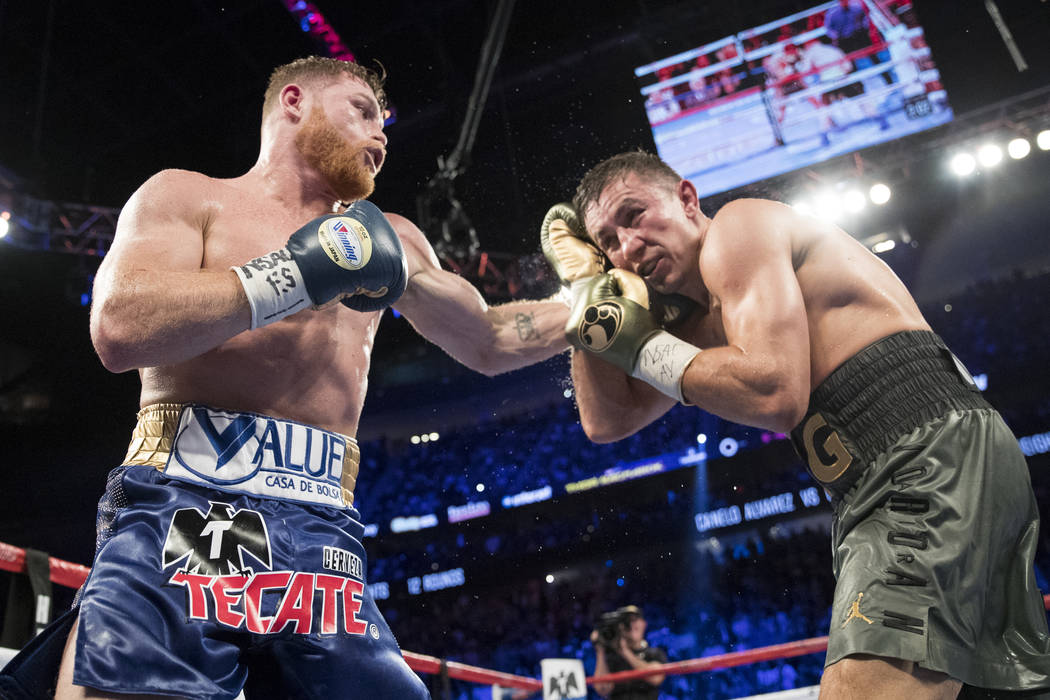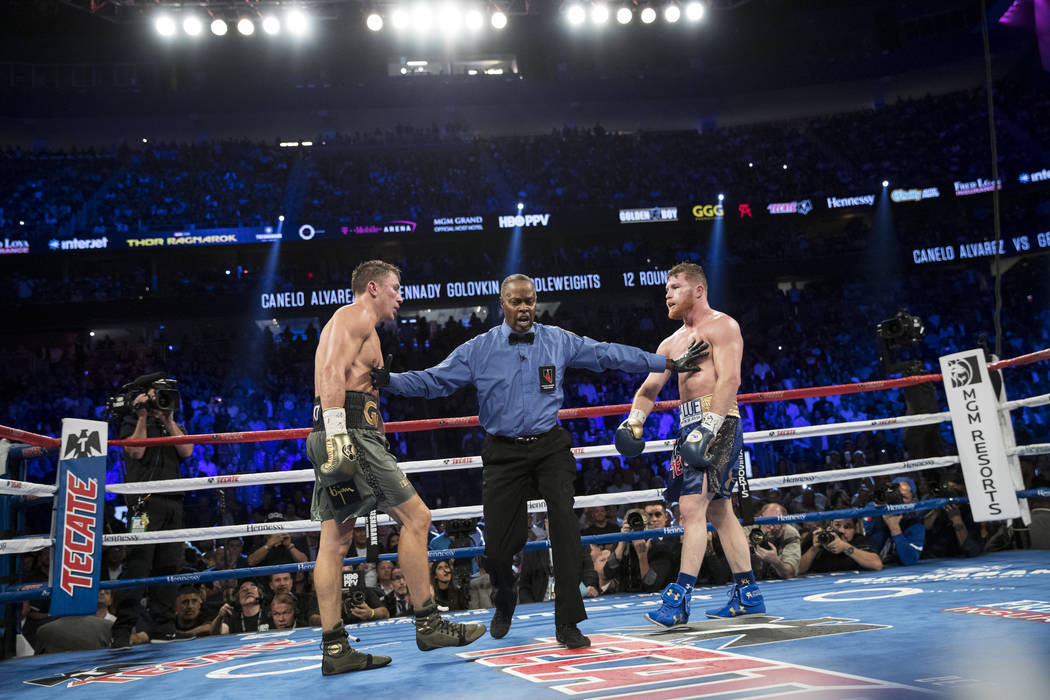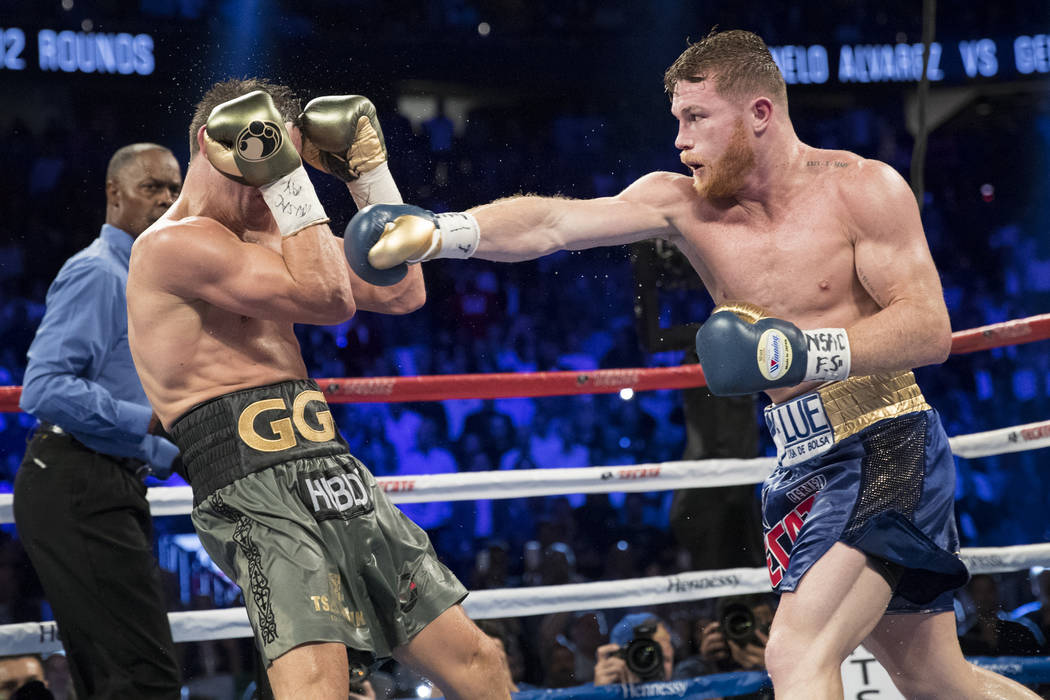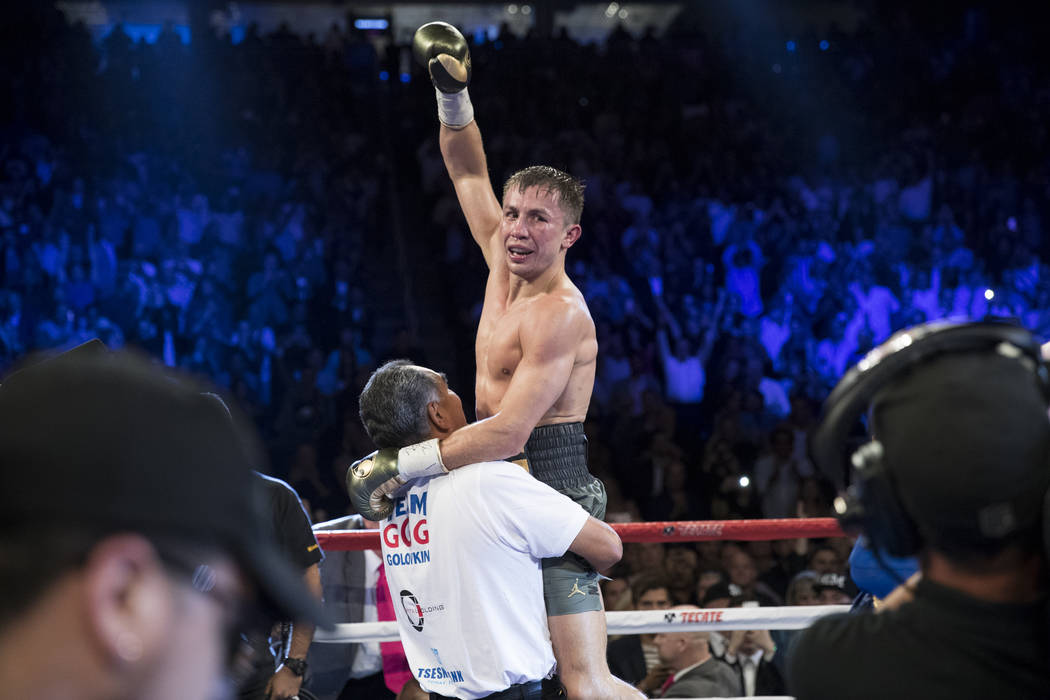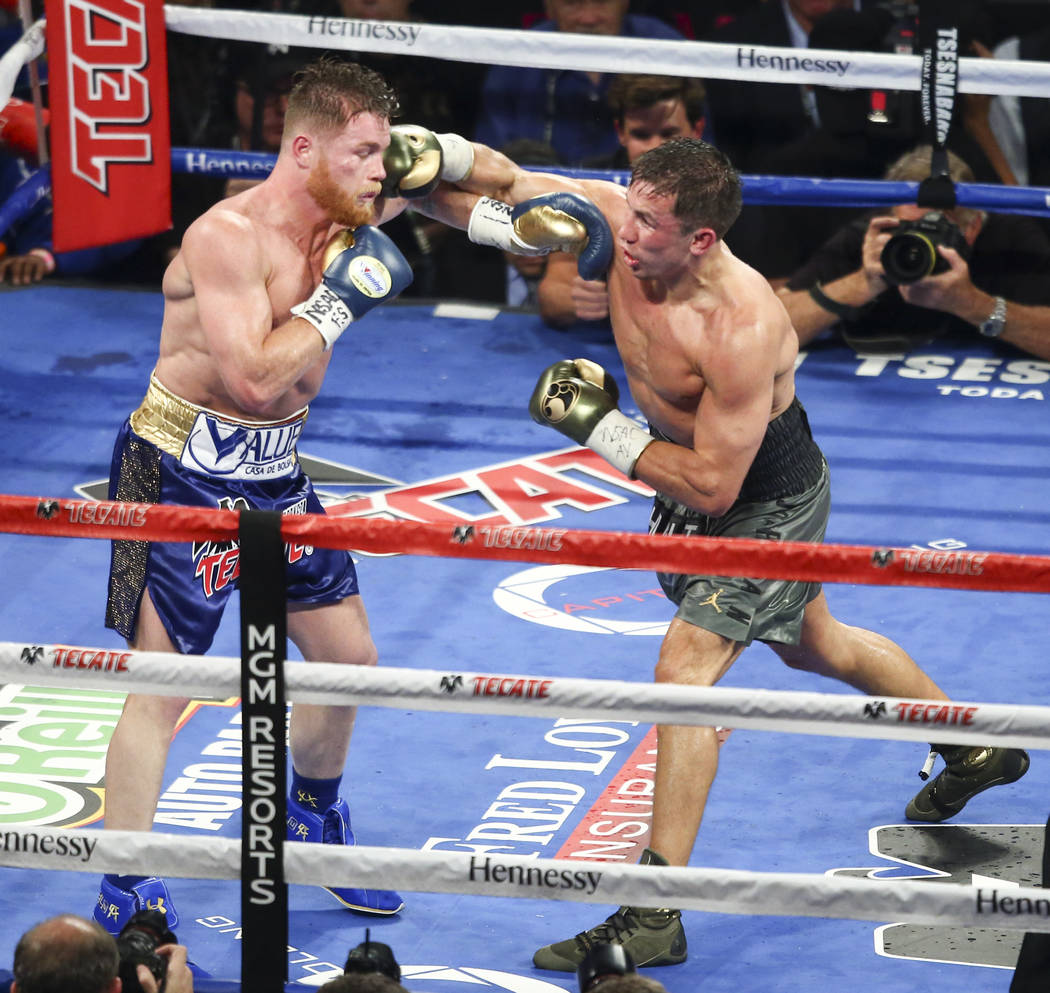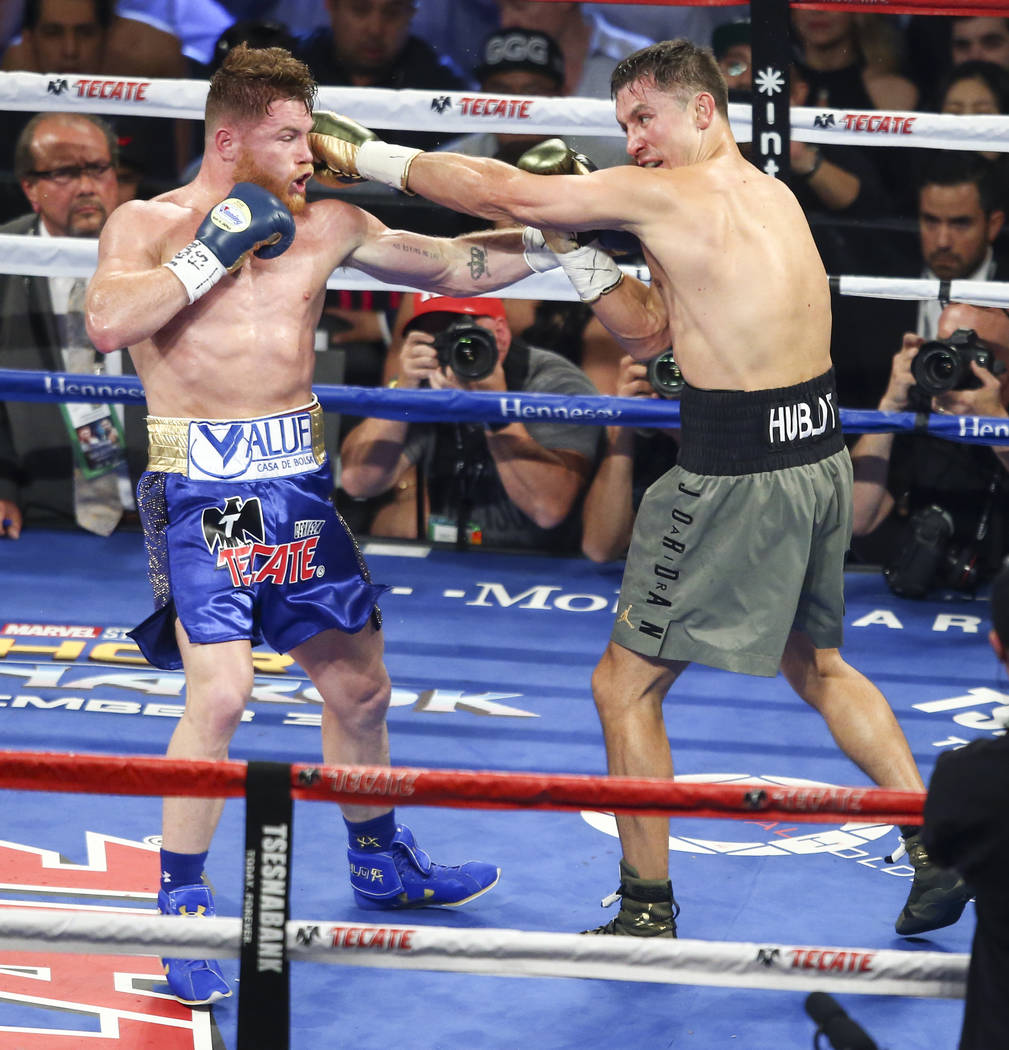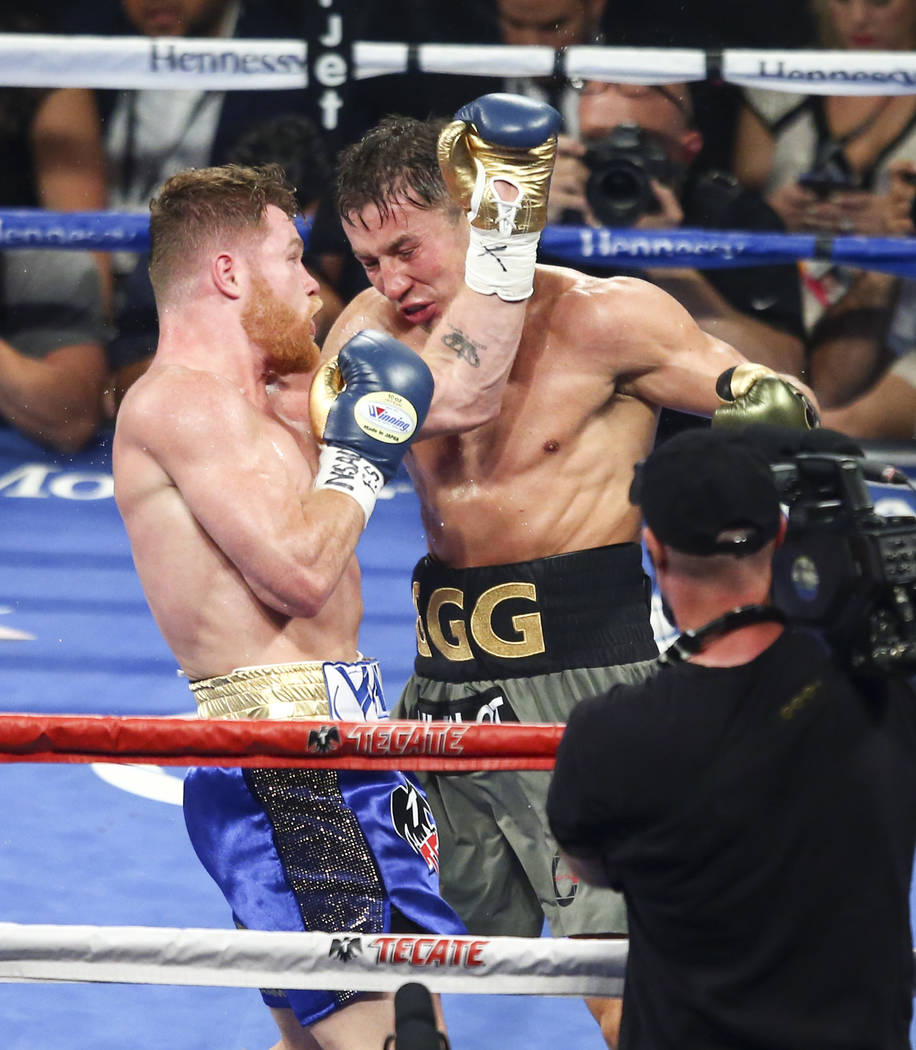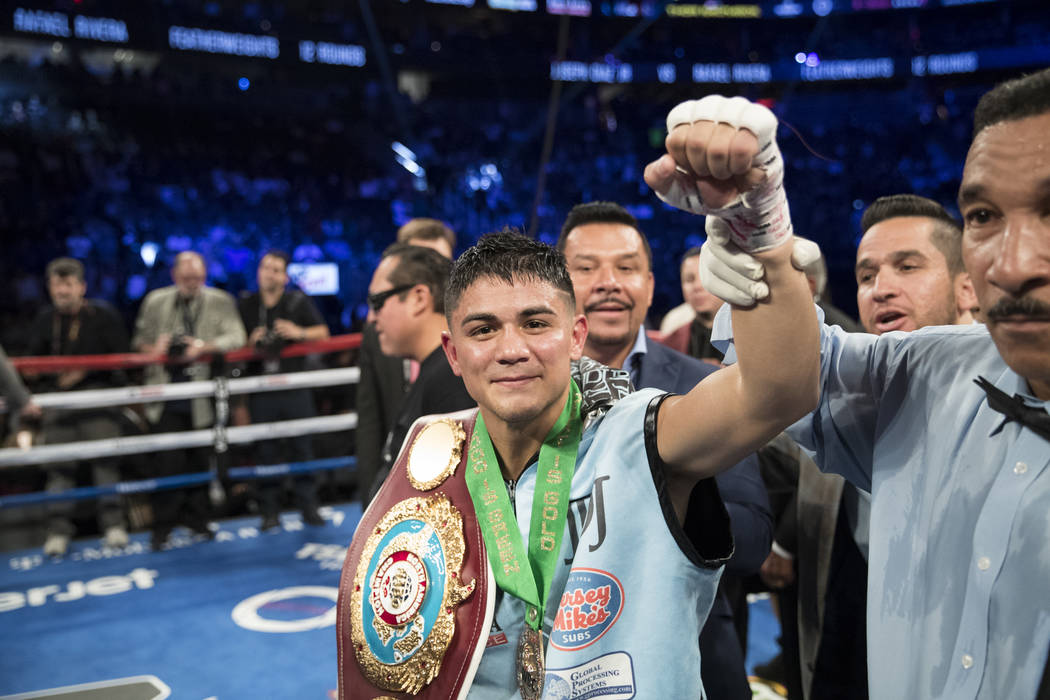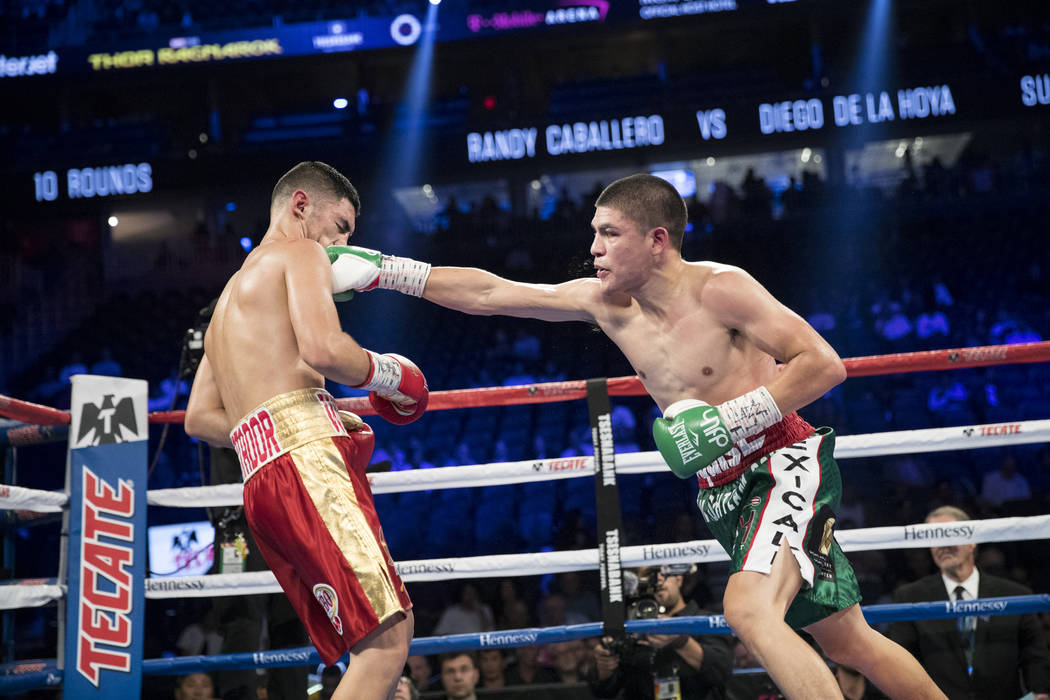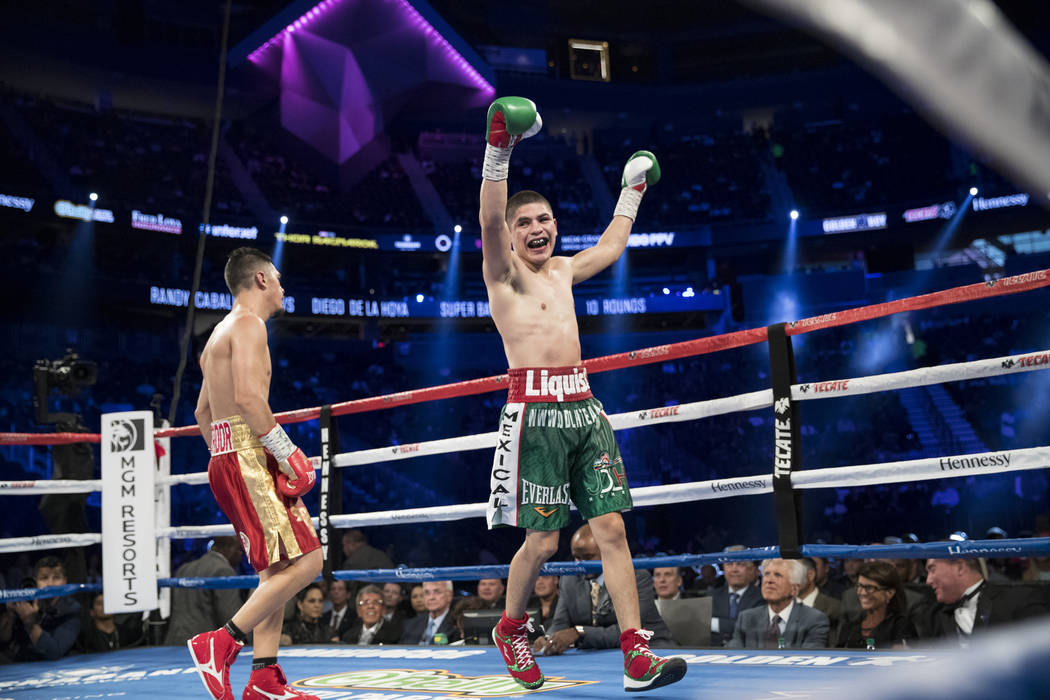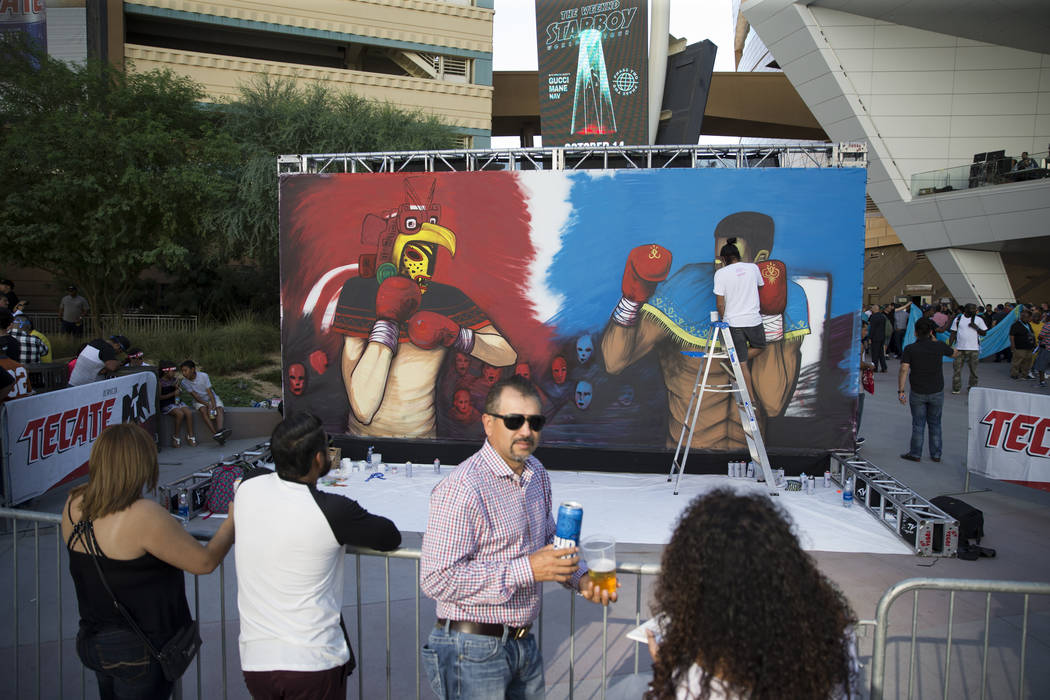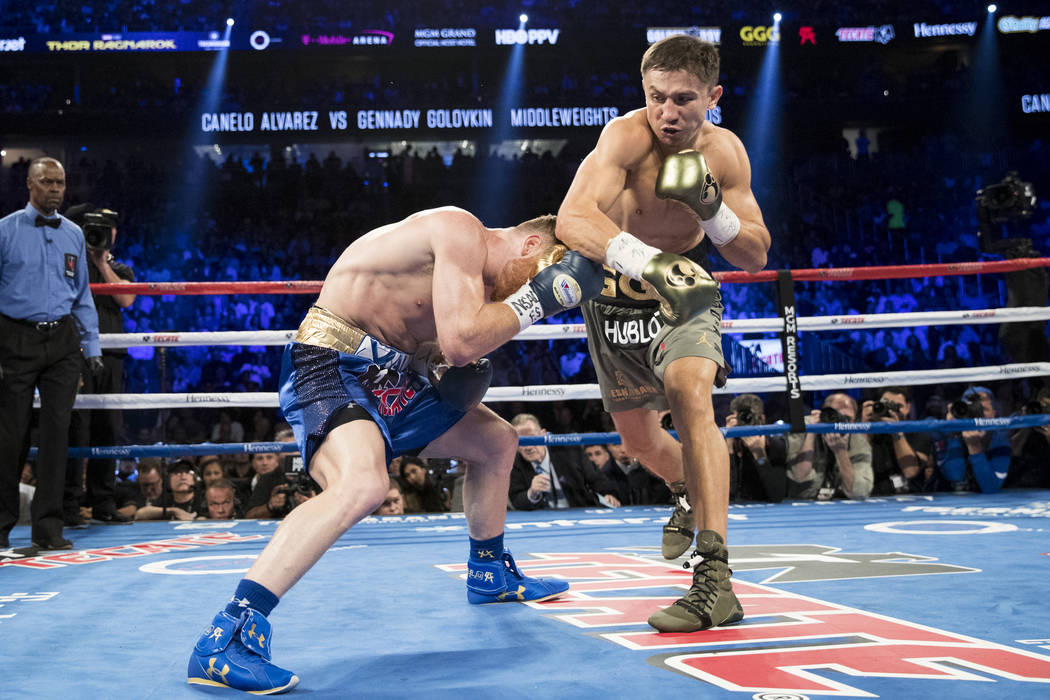 Saul "Canelo" Alvarez and Gennady "GGG" Golovkin embraced in the center of the ring after delivering an instant Las Vegas classic Saturday at T-Mobile Arena.
But mutual respect was all the two warriors took home.
The potential fight of the year ended in a controversial draw, an outcome that seemed just to the announced crowd of 22,358. But the controversy came courtesy of the Nevada judges, who are known for surprises.
Adalaide Byrd, who has received constant criticism for her judging in the past, had Alvarez winning by the wide margin of 118-110. Don Trella scored it 114-114 and Dave Moretti had Golovkin winning by 115-113.
"Big drama show," Golovkin said. "I'm still champion. I still have all the belts."
Golovkin, 35, and Alvarez, 27, will now press the reset button and regroup for the rematch that is destined to deliver like Saturday night.
"No surprises, we knew this was going to be a war," said Abel Sanchez, Golovkin's trainer. "Canelo was very resilient."
Golovkin, the once middleweight terror, went into boogeyman mode during the middle rounds by stalking and overpowering a fatigued Alvarez. Golovkin's biggest punch came in the fifth round when he rocked Alvarez onto the ropes with a power right hand.
"No, truthfully," Alvarez said when asked if he was ever hurt by Golovkin. "There really wasn't any power that didn't surprise me."
It didn't matter what Alvarez landed. Golovkin wasn't going to stop charging forward. Not for the right hand, uppercuts or the fast combinations that the Mexican fighter was throwing.
The tide turned when Alvarez (49-1-2, 34 knockouts) connected on a massive right hand that made Golovkin (37-0-1, 33 KOs) stumble in the 10th round. It was the first time in Golovkin's decorated career that he appeared hurt.
Alvarez rallied during the championship rounds by throwing everything he had left at Golovkin. Like two rams stuck in a phone booth, the two foes unloaded on each other as the crowd stood on its feet during the final minutes.
"I thought I won the fight," Alvarez said. "I was superior inside the ring. I won at least seven or eight of the rounds. I was able to counterpunch and even make Gennady Golovkin wobble a couple of times.
"It's up to the people if we fight again. I feel frustrated over this draw."
The red-haired fighter earned Golovkin's respect early with his fast hands and head movements.
Golovkin backed up after many quick combinations from Alvarez in the opening three rounds. Then Alvarez connected on a big uppercut during the third round that woke up Golovkin. The respect was gone as the knockout artist from Kazakhstan began to tee off on Alvarez.
"Of course I want a rematch, this was a real fight," Golovkin said.
Bob Bennett, the Nevada Athletic Commission executive director, said Byrd had an off night.
"I respect what Adalaide has done," Bennett said. "But like any business, you have bad days."
Despite Byrd's scoring, many reporters on press row had it a 114-114 draw or 115-113 in favor of Golovkin.
Golovkin and Alvarez have nothing to show for their back-and-forth battle, but they did what they promised to fight fans. An action-packed fight that is surely turning into boxing's next memorable trilogy.
"He didn't win this fight," Alvarez said. "We'll fight in the second one, but I will win that one."
Canelo-Golovkin Score Card by Las Vegas Review-Journal on Scribd
More boxing: Follow all of our boxing coverage online at reviewjournal.com/boxing and @RJ_Sports on Twitter.
Contact Gilbert Manzano at gmanzano@reviewjournal.com. Follow @GManzano24 on Twitter.