Controversial end to WBO title fight creates bad blood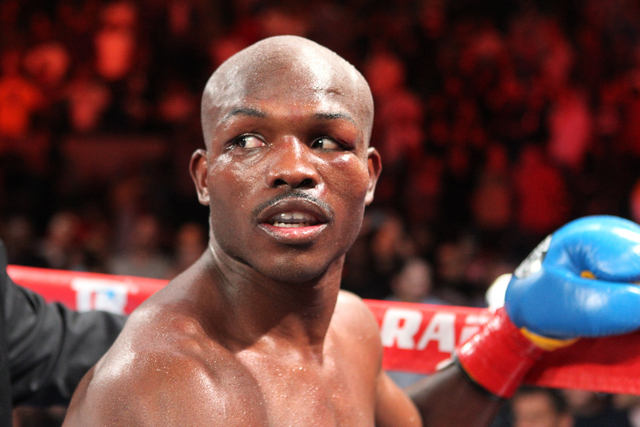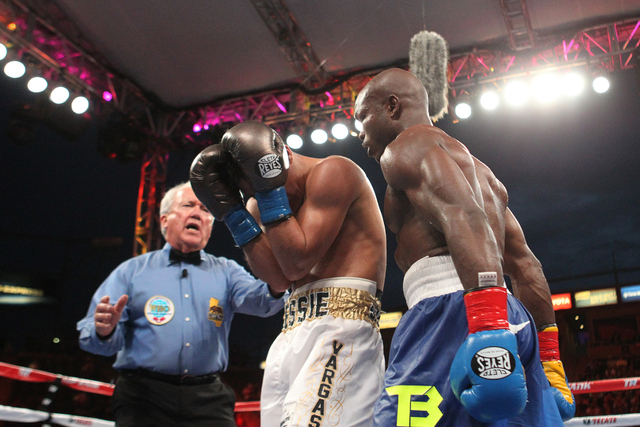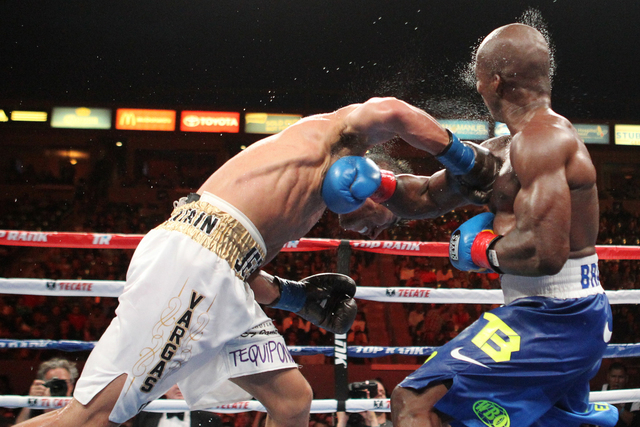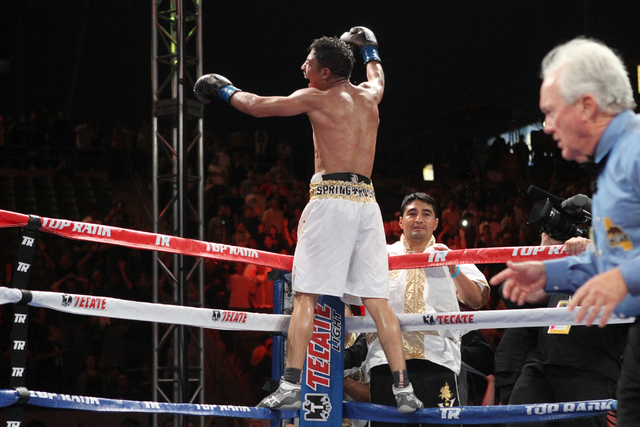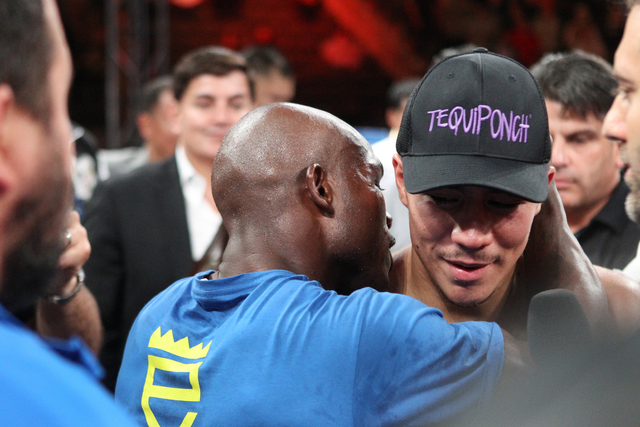 At first, Timothy Bradley was magnanimous in victory.
He had just won a 12-round unanimous decision over Jessie Vargas, a fight which had a controversial ending as referee Pat Russell erroneously stopped the fight four seconds before the final bell was scheduled to sound at the StubHub Center on Saturday.
"We can do it again," Bradley said in the ring when asked about a rematch with the 26-year-old Las Vegan who he had just handed the first defeat of his career. "Sure, no problem."
But then Vargas complained about not getting a chance to finish Bradley and that he was going to go to the California State Athletic Commission and demand justice. When Bradley heard that, he quickly changed his tune in the postfight news conference.
"I'm not in the rematch business," Bradley said, reversing his earlier comments after he survived the 12th round following a huge right hook by Vargas with 14 seconds to go. "He's going to cry wolf because he doesn't think he got a fair shot. A rematch? What for? Sour grapes."
"That was one shot he landed over the top and he thinks he can beat me? I was coherent. He threw a left hook to the body and a left hook to the head (after he hurt me) and I blocked both shots. Ten seconds or not, he would not finish me off. (Ruslan) Provodnikov couldn't finish me, so he couldn't finish me off."
With Saturday's win, Bradley (32-1-1) captured the interim World Boxing Organization welterweight title. And after seeing the judges' scorecards that had it 117-111, 116-112 and 115-112 in his favor, he pointed to that as Exhibit A as to why he won't be seeing Vargas again anytime soon.
"After looking at the scorecards and knowing how much I dominated in the fight I don't see a need for a rematch," Bradley said. "We all know who won the fight."
For Vargas (26-1), he said he will take legal action if necessary to get justice. Andy Foster, the executive director of the CSAC, said Sunday he has yet to officially hear from Vargas and his team and said Russell will not face any discipline.
"It's as honest a mistake as you can make," said Foster, who confirmed that four seconds officially remained when Russell waved off the proceedings. "We may look at replacing the clapper with an air horn for our oudoor fights. It was very loud those last few seconds."
Vargas' manager Cameron Dunkin said it was an unfortunate situation for his fighter and he was as perplexed as anyone by Russell's actions. The referee said he mistook the 10-second countdown wooden clapper as the final bell as the reason he ended the fight prematurely.
"You want to play within the rules," Dunkin said after the fight. "The rules say 12 three-minute rounds. Well there weren't 12 three-minute rounds. There were 11 three-minute rounds and one 2-minute, 52-second round.
"Going in, we knew this would be a tough fight for Jessie. But I thought he fought hard and stayed in there with Tim. I would have liked to have seen a little better defense from Jessie and I wish he had gotten busier sooner. But his jab was solid and he was definitely in the fight.
"I'd like to think his performance was good enough that HBO will want to bring him back and Top Rank will continue to put Jessie in big fights. Absolutely."
Top Rank chairman Bob Arum, whose company prtomotes both Vargas and Bradley, agreed.
"Without question," when asked about Vargas remaining relevant. "Both guys put on a great show. Jessie fought his heart out and so did Tim. It was a hell of a fight."
Vargas earned $600,000 for Saturday's fight while Bradley made $1.5 million. Bradley said he's looking at a big-money fight with Gennady Golovkin, the world middleweight champion who was among the 4,711 on hand at the StubHub Center. Arum said he might try to pair Bradley with Sadam Ali in November in a fight card Top Rank is exploring holding in Dubai, United Arab Emirates.
Dunkin said Vargas' future will be at 147 pounds. He believes Vargas will likely vacate his World Boxing Association junior welterweight title.
"We've talked about it and Jessie knows his future is at 147," Dunkin said. "Why kill yourself to make 140 when you don't have to?"
Arum hinted that he might try to put Vargas in the ring with Brandon Rios later this year. Rios is expected to face International Boxing Federation welterweight champ Kell Brook on Sept. 12. But a fight with Vargas in December is a possibility.
"We'll see," Arum said. "We'll sit down with Jessie and Cameron and we'll talk and we'll work something out. But Jessie Vargas is very much a part of our future."
Contact reporter Steve Carp at scarp@reviewjournal.com or 702-387-2913. Follow him on Twitter: @stevecarprj.