Crawford thrashes Spence in welterweight superfight — PHOTOS
Updated July 29, 2023 - 11:22 pm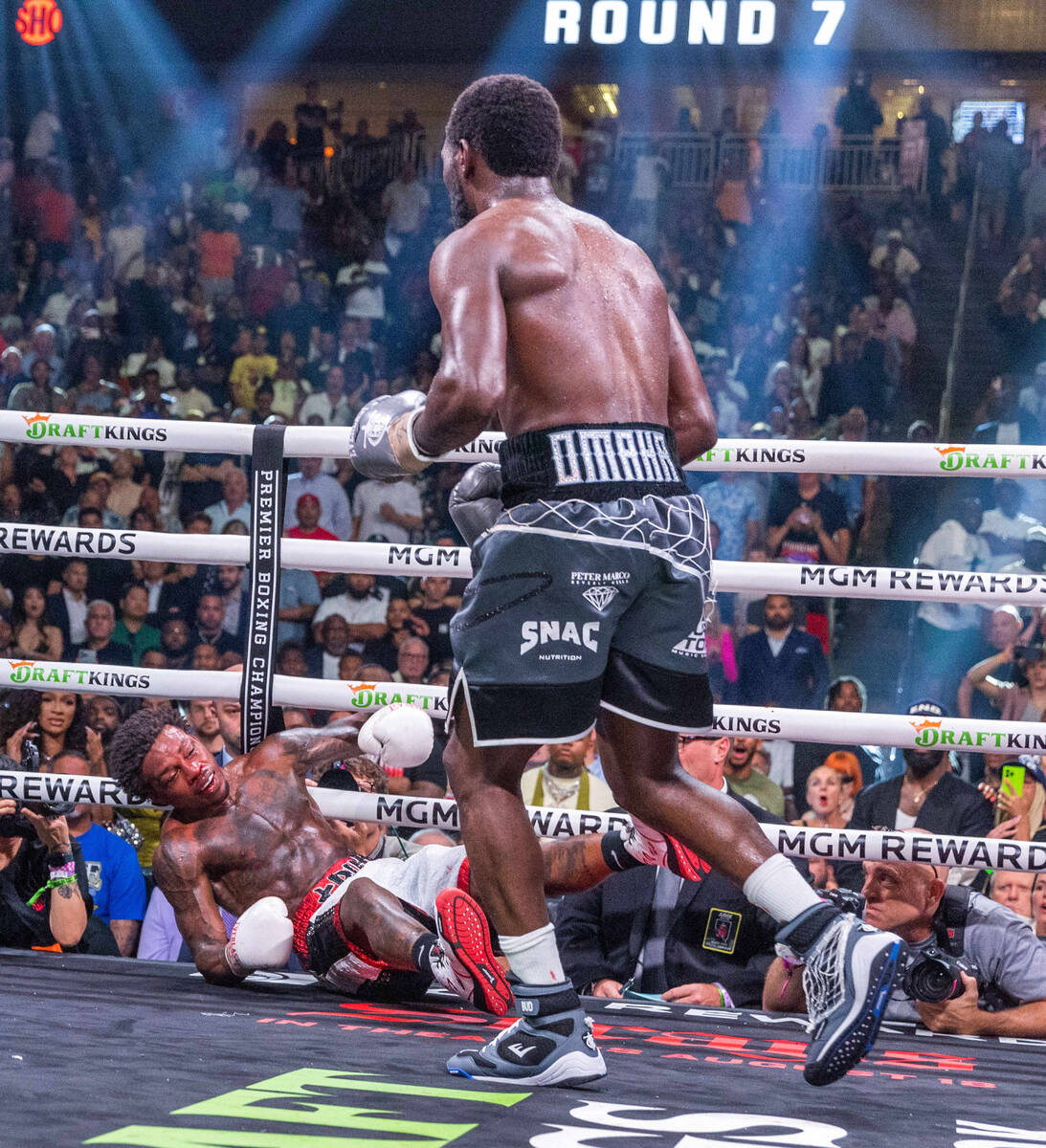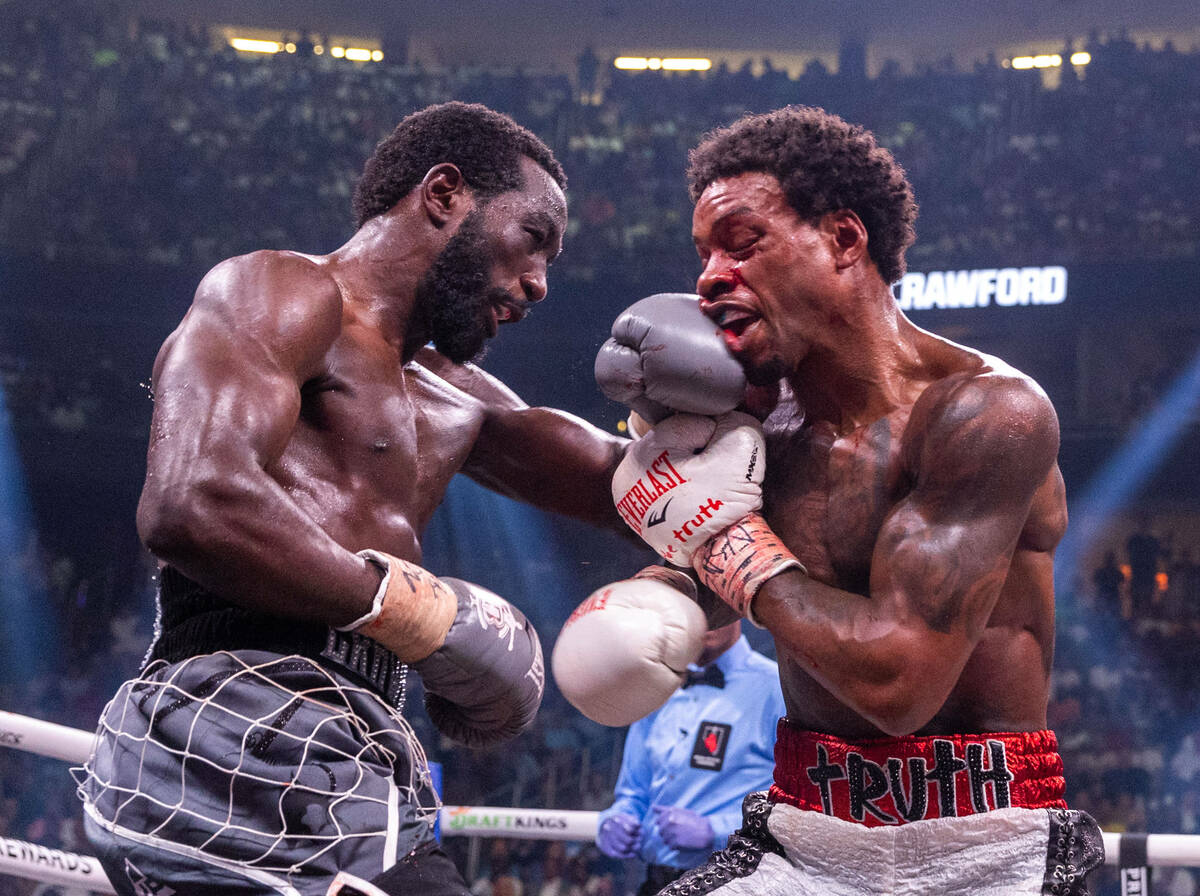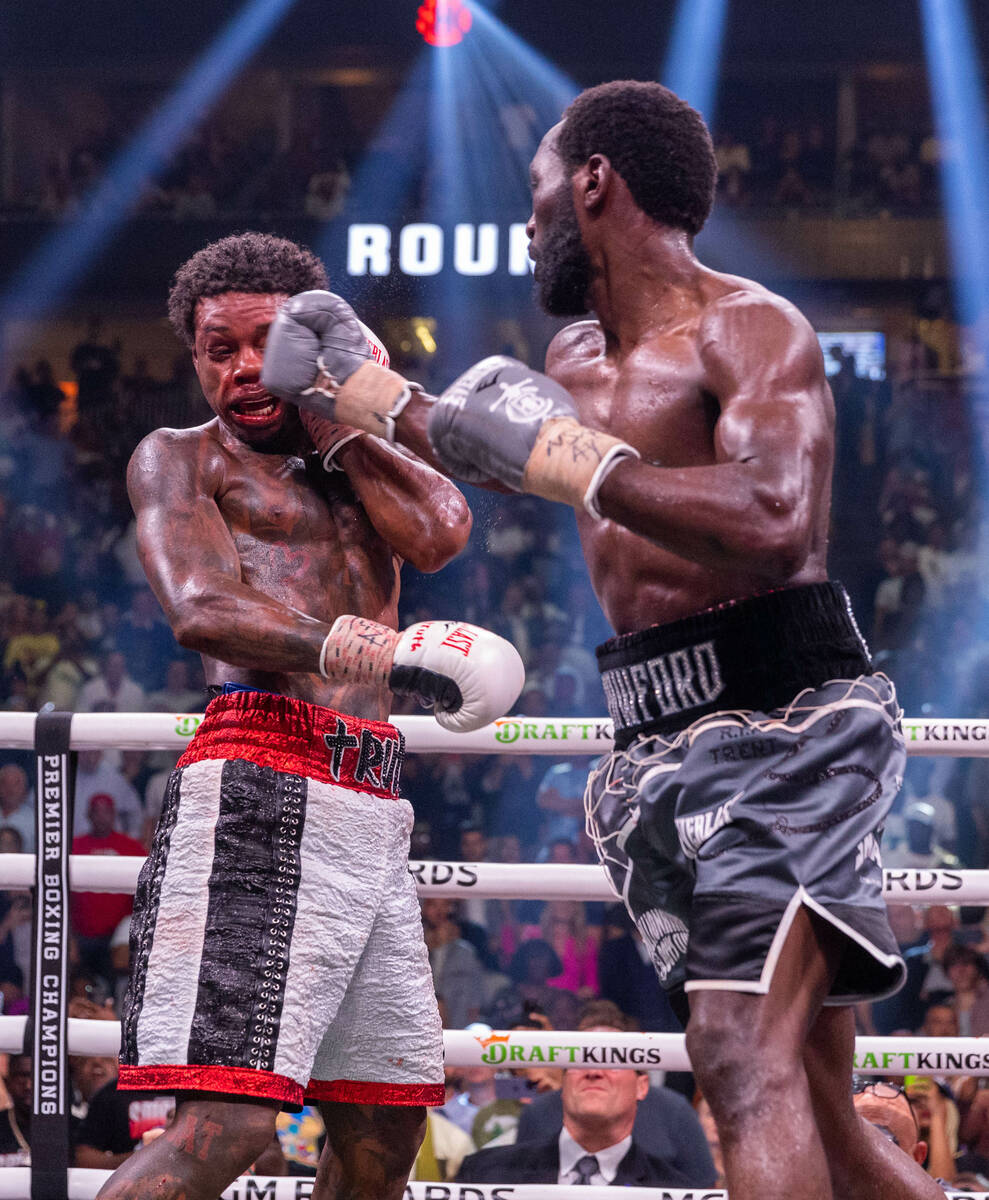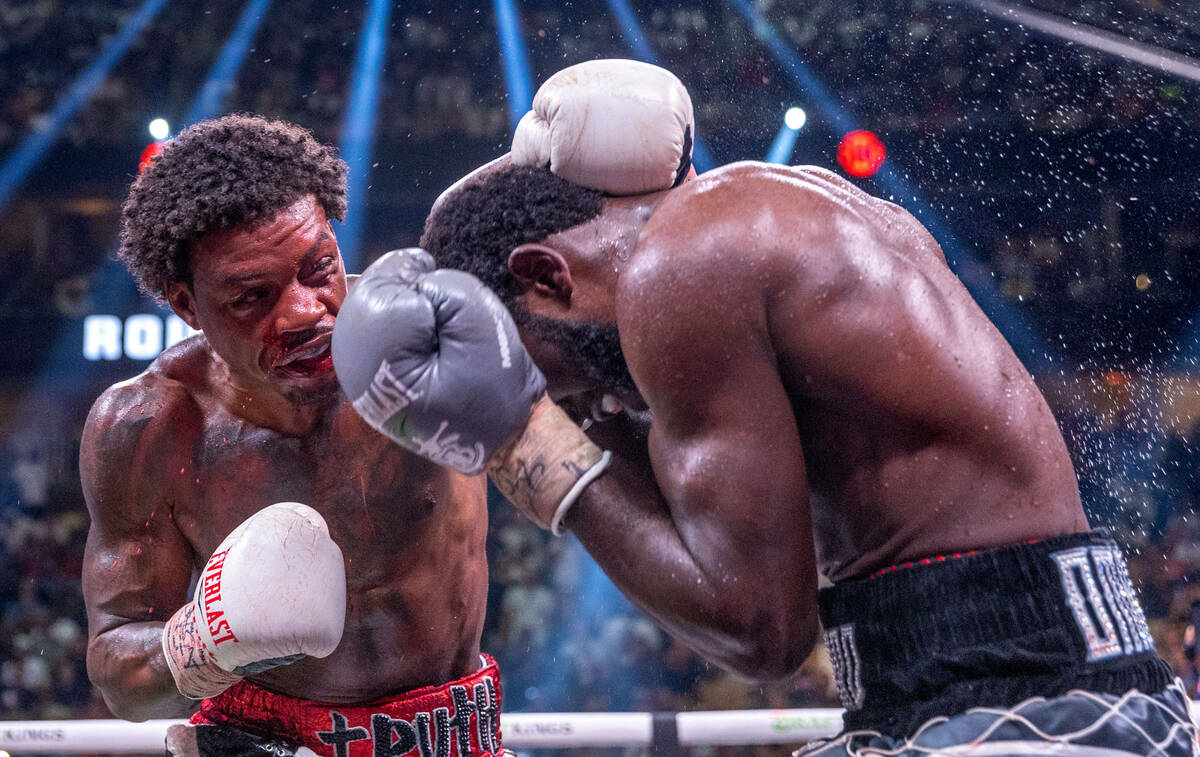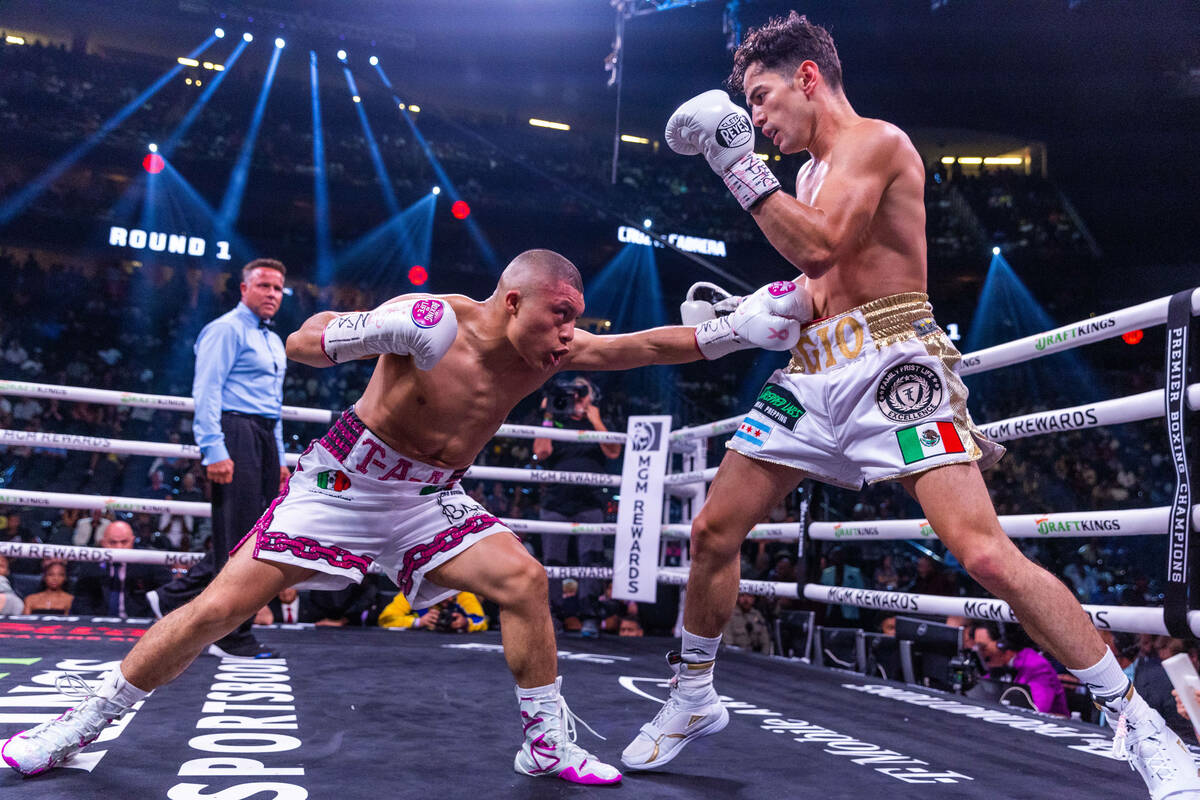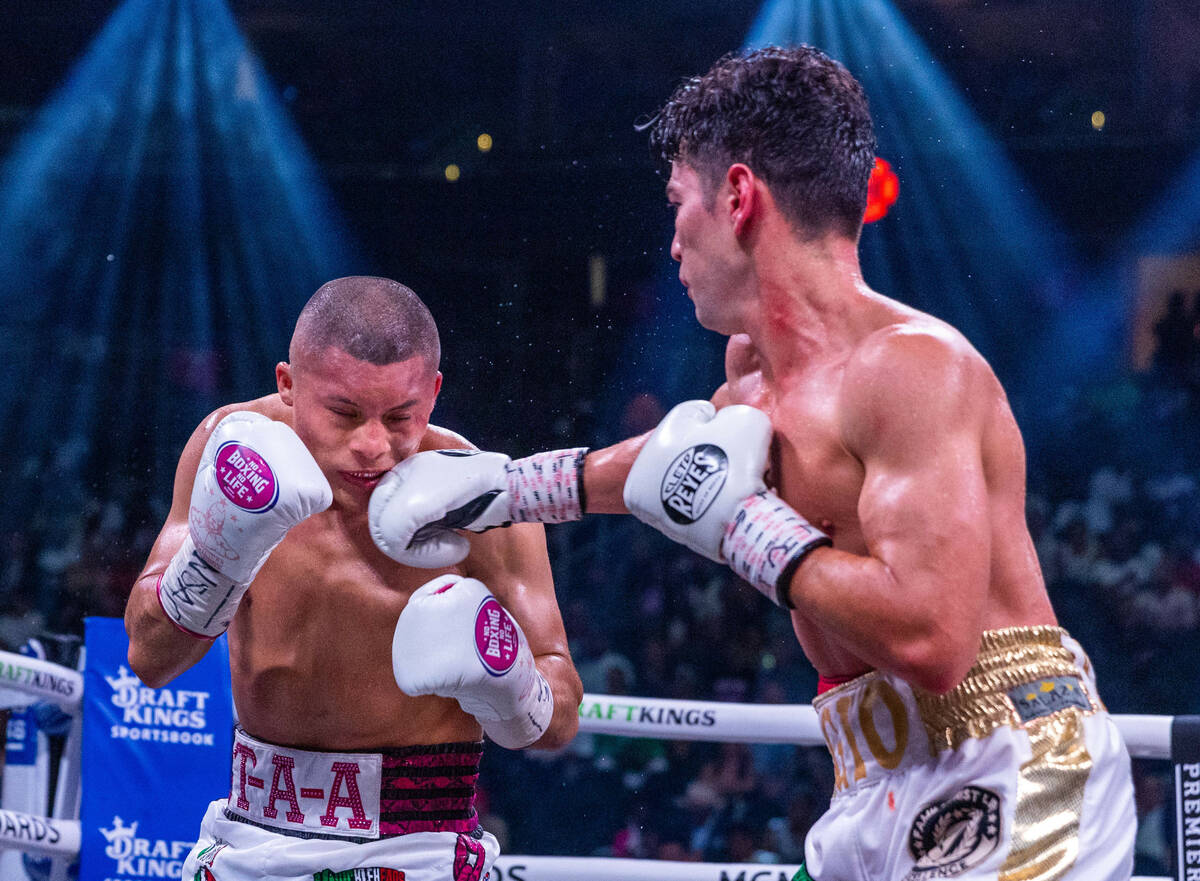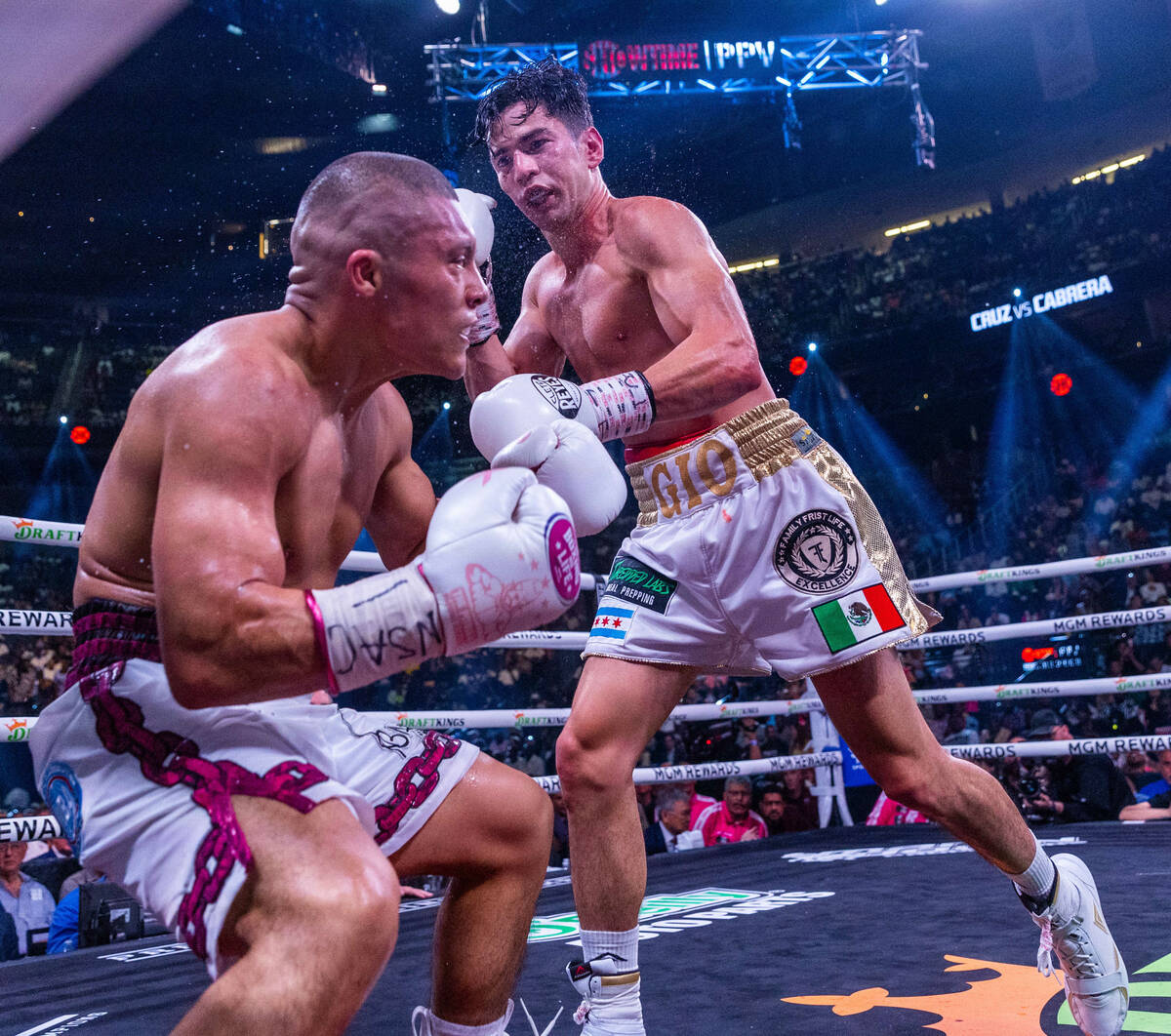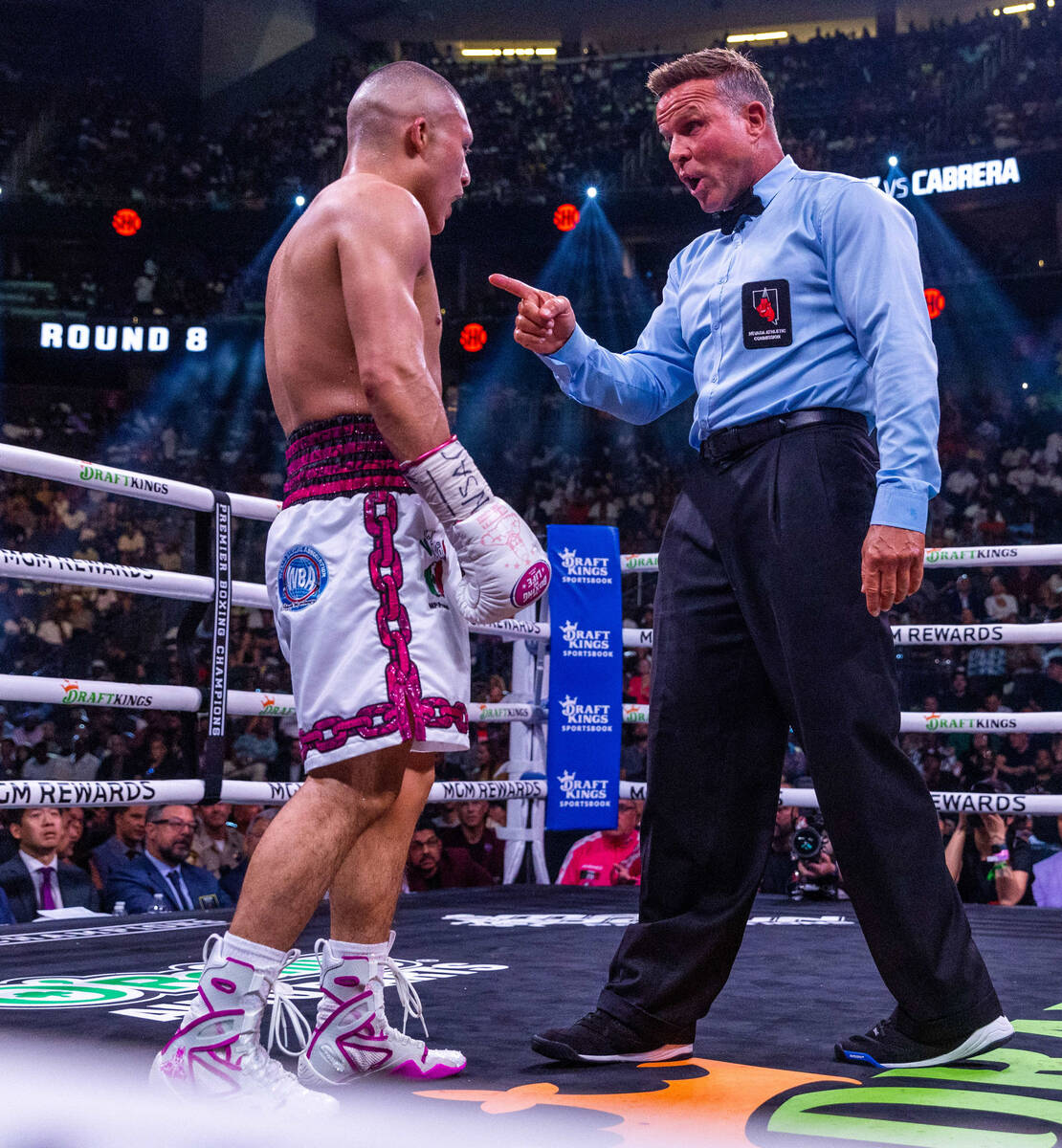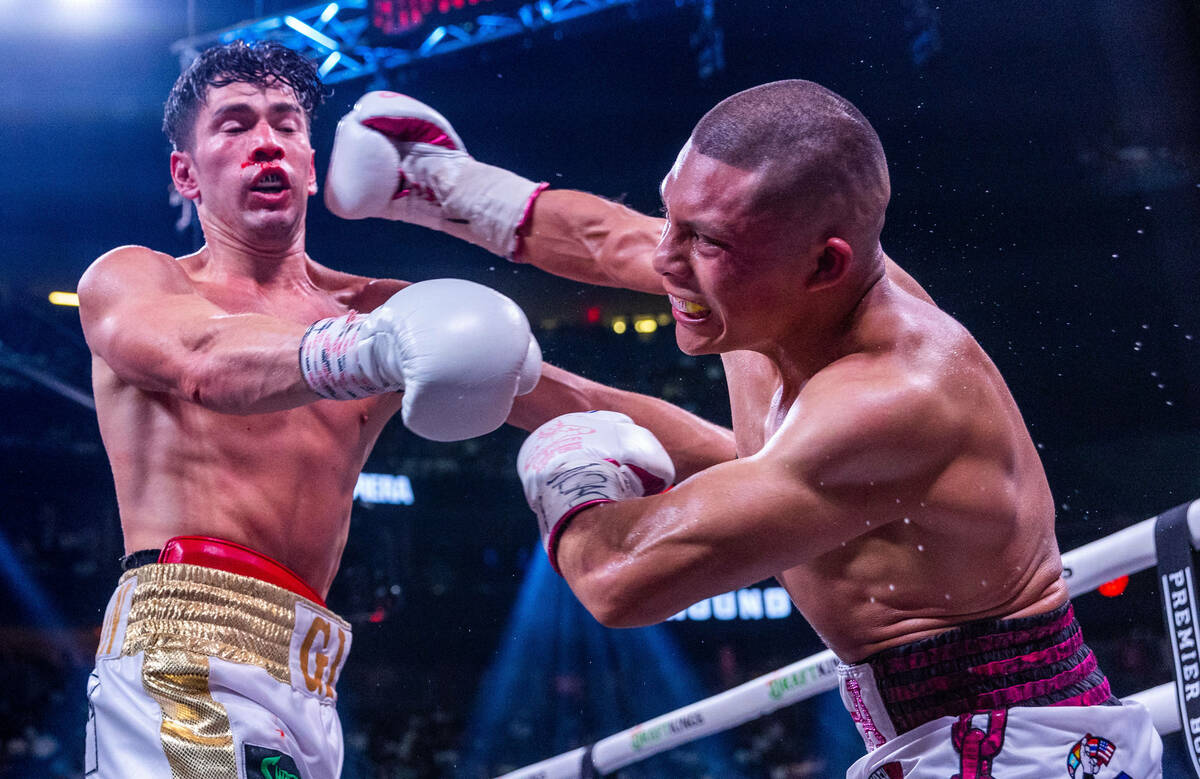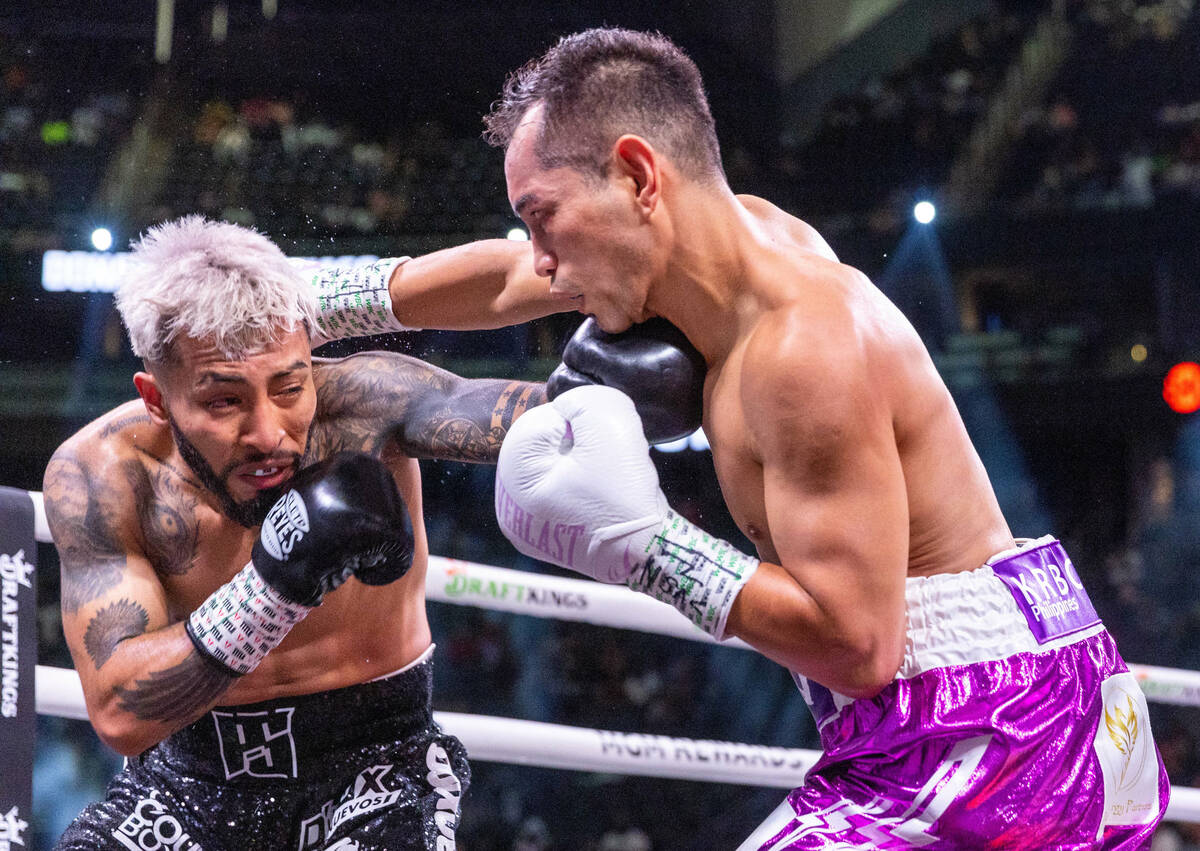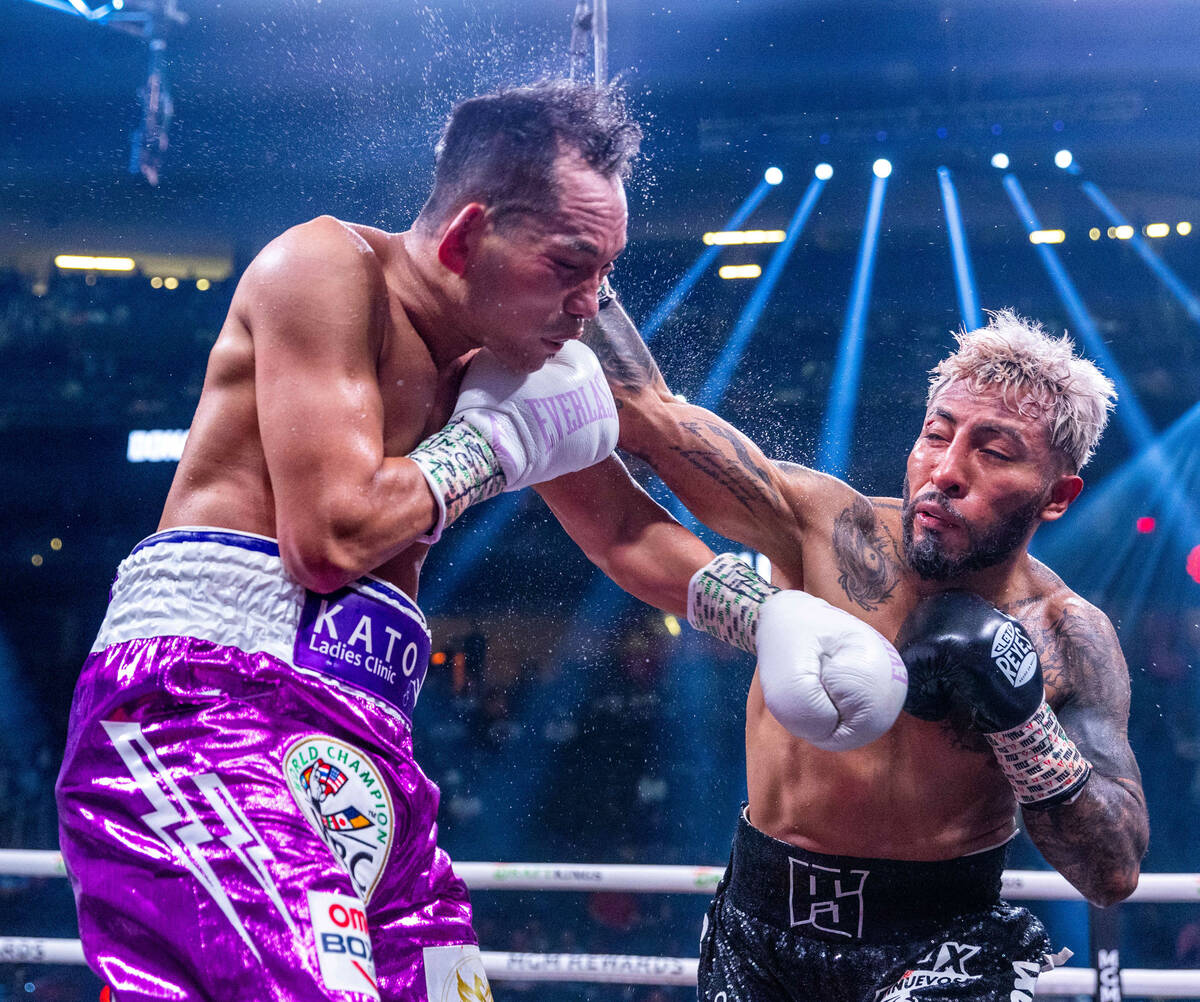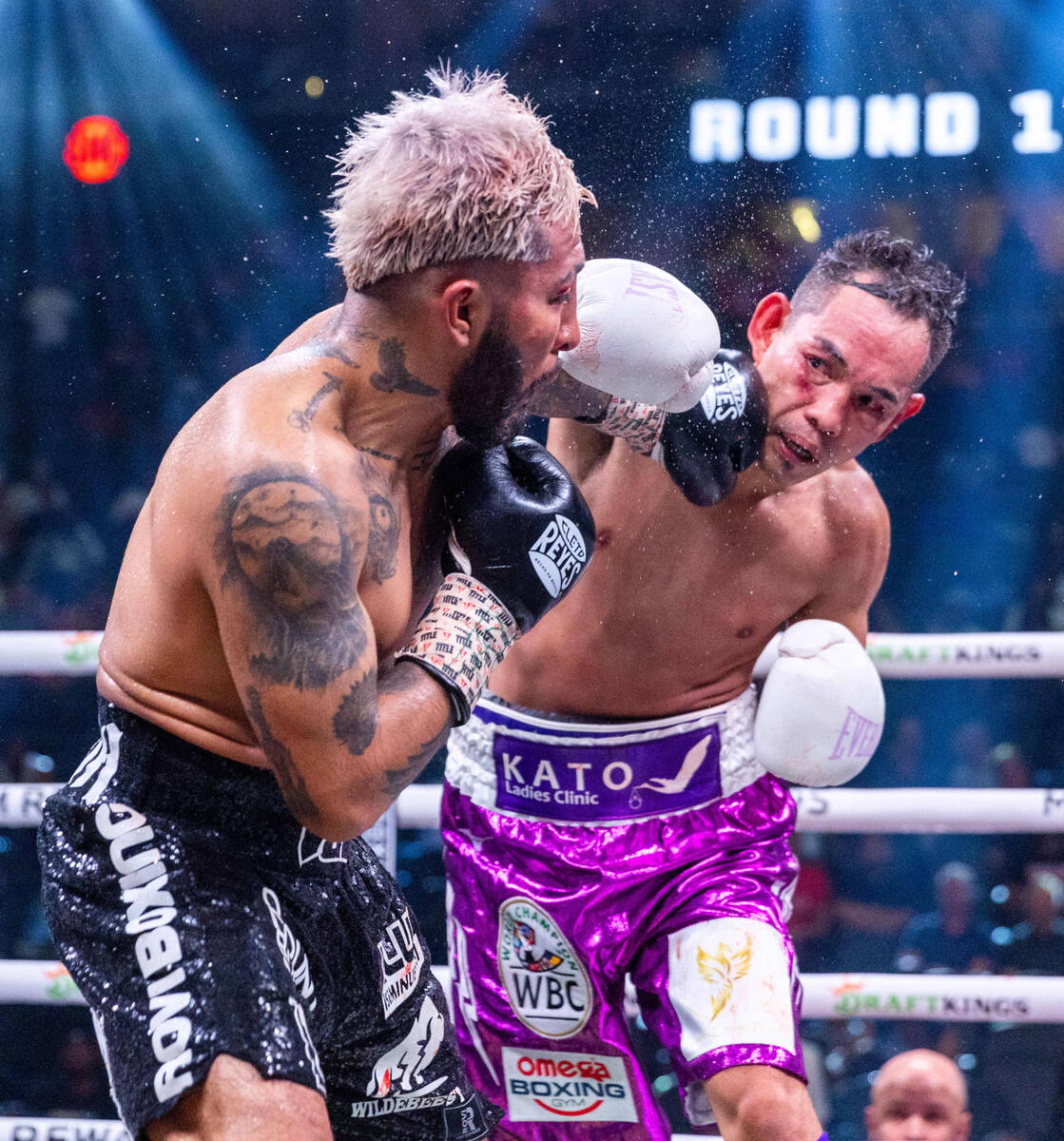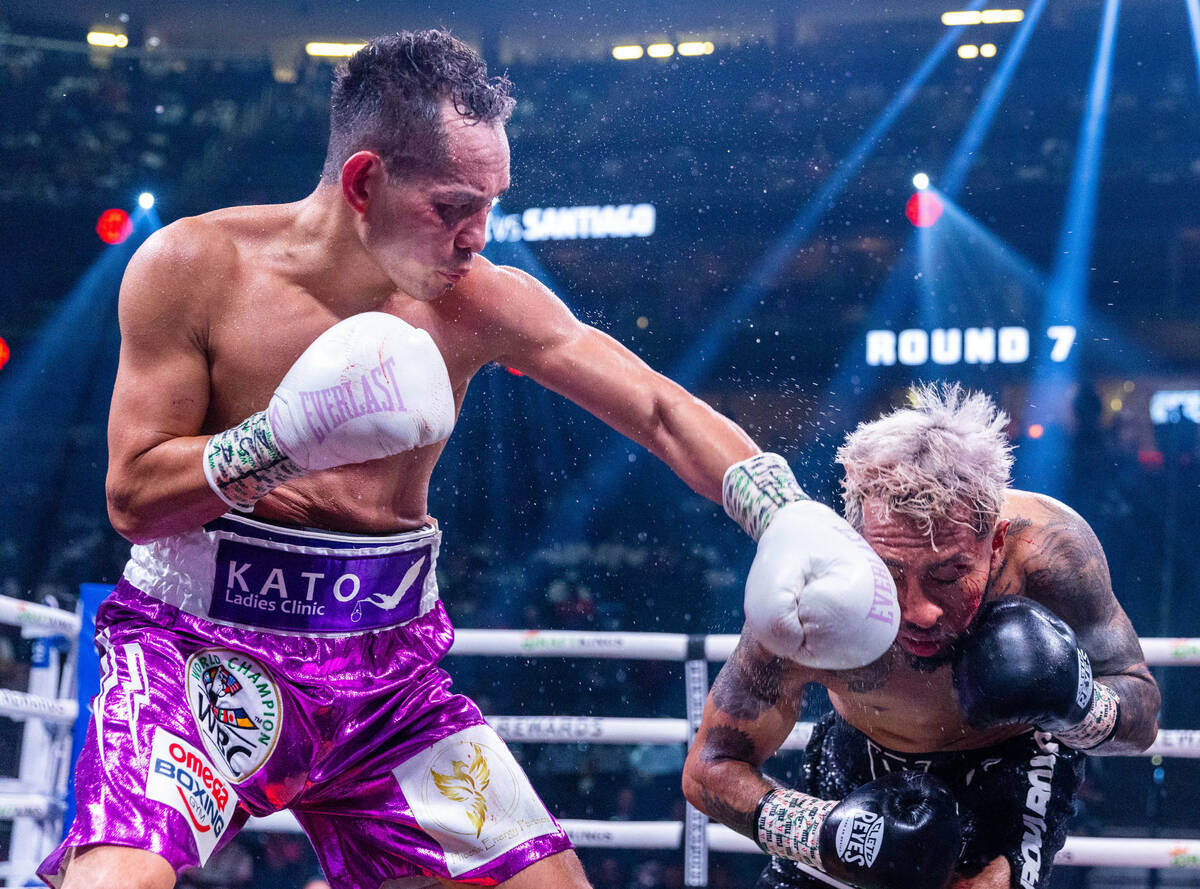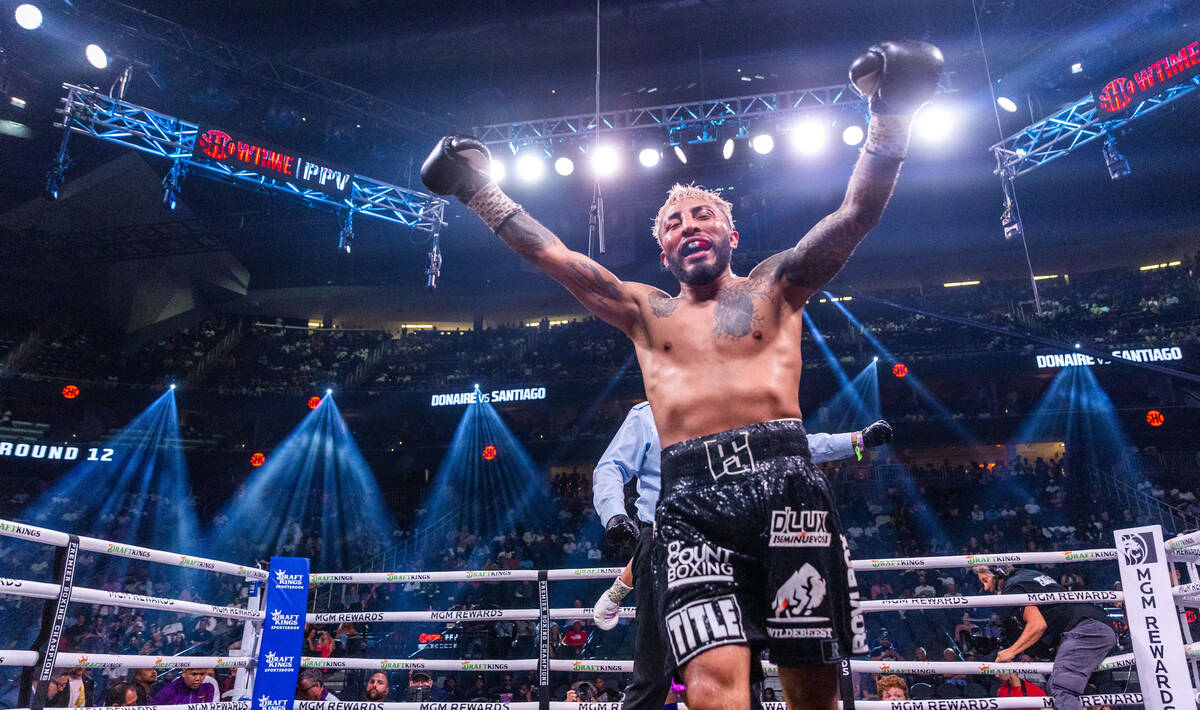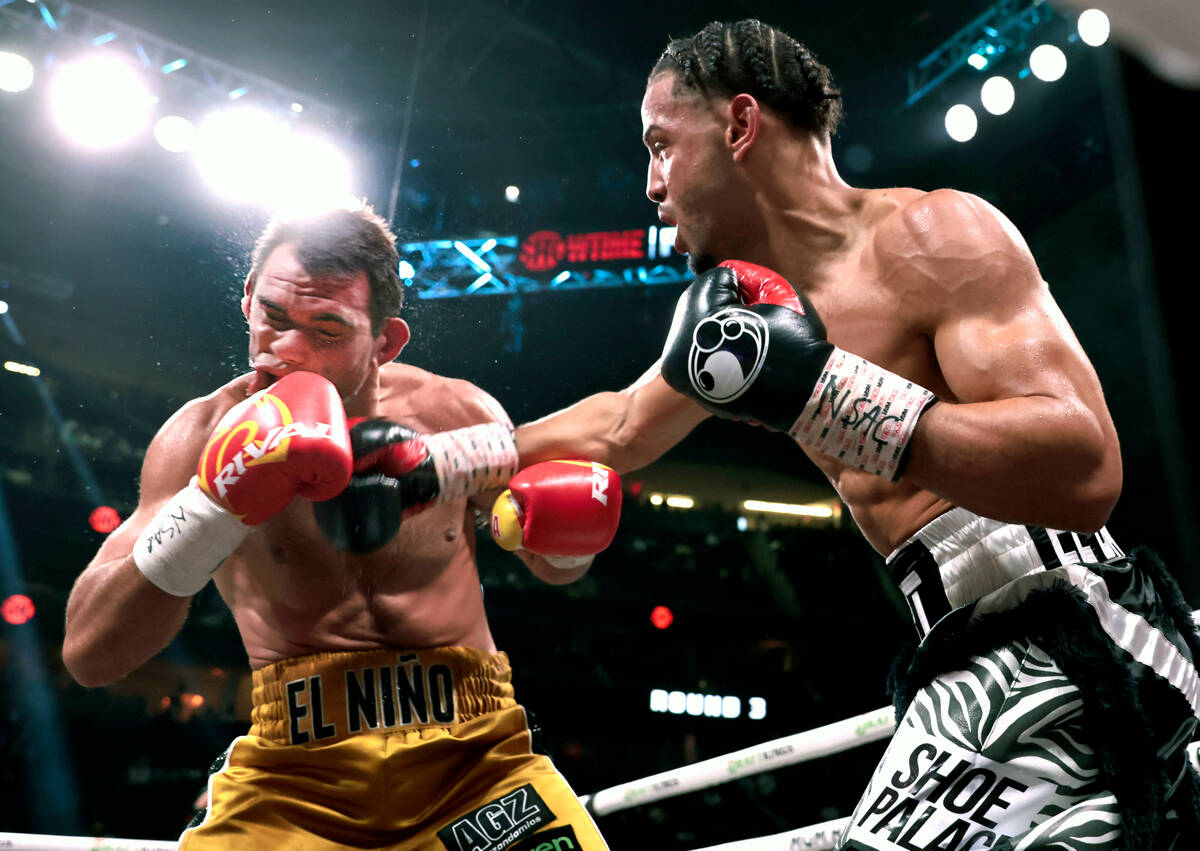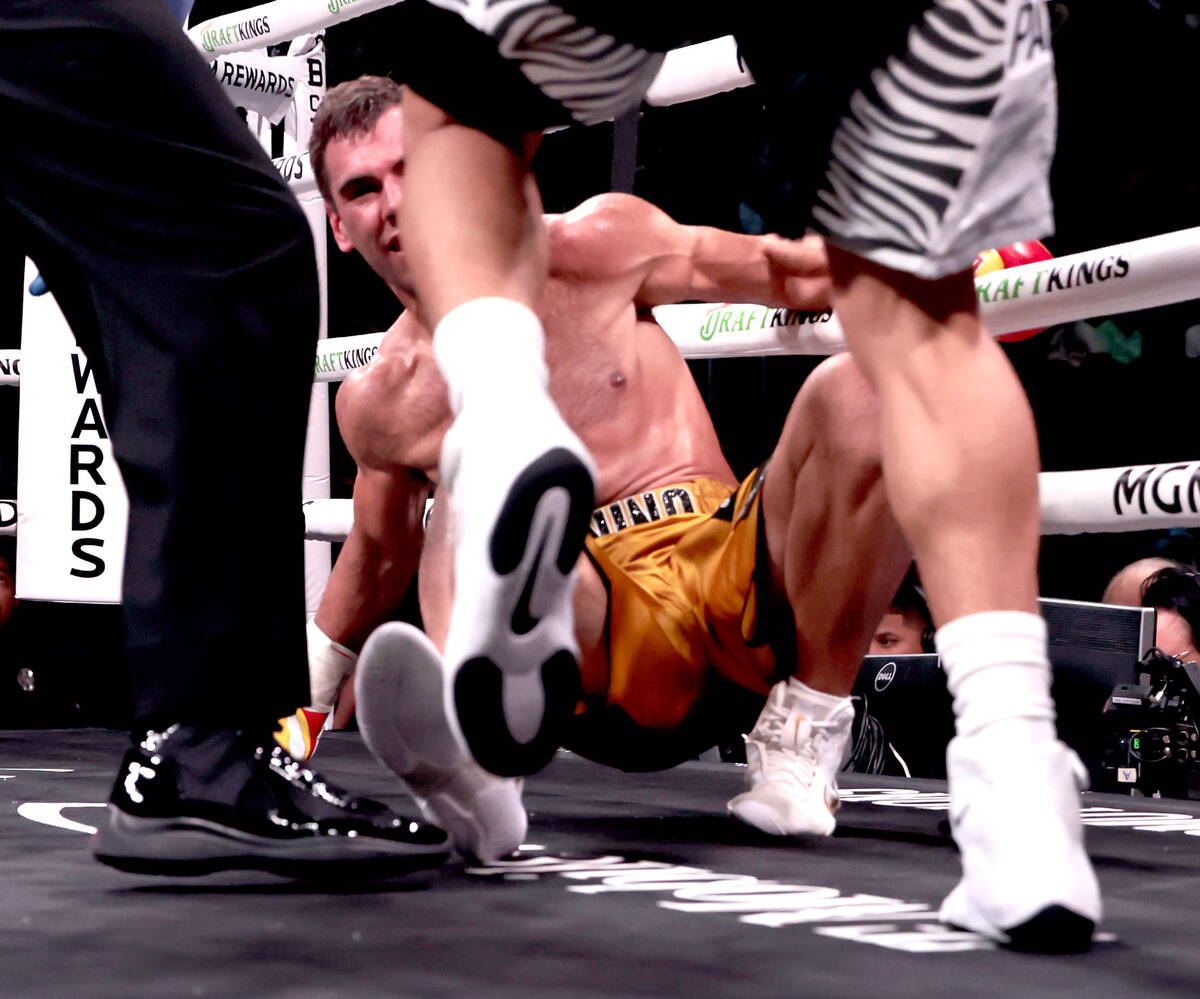 If professional prize fighting is broken into eras the way Terence Crawford suggested before he fought Errol Spence Jr., then several converged at their superfight Saturday inside T-Mobile Arena.
Thomas Hearns appeared on behalf of the "Four Kings" of the 1980s — himself, Sugar Ray Leonard, Marvin Hagler and Roberto Duran. Mike Tyson and Evander Holyfield represented their heavyweight heyday. Manny Pacquiao returned to sit ringside, joining Floyd Mayweather Jr. again on the street they once starred on.
All to watch Crawford establish this era as one he now owns unto himself.
Crawford (40-0, 31 knockouts) didn't just beat Spence (28-1, 22 KOs) to become the first undisputed welterweight champion in boxing's four-belt era. He bludgeoned him in a modern master class, a showcase of Crawford's superior speed, skill, strength, accuracy and acumen that rivaled the greatest outings in welterweight championship history.
Thrice, Crawford sent Spence to the canvas, and he'd likely have been sprawled out there a fourth or fifth time had referee Harvey Dock not intervened 2:32 into the ninth round.
Crawford, 35, of Omaha, Nebraska, brought his WBO title into the fight and added the IBF, WBA and WBC belts owned by Spence, 33, of DeSoto, Texas.
Crawford didn't just stymie Spence's penchant for pressure, he seemingly stole it — outmuscling him and drowning him in the depth of the 147-pound pond he once ruled.
"I always want to pay homage to the fighters that came before me," Crawford said. "Wherever they want to put me, I'm up there," referencing his newly minted place in history.
Crawford's stoppage brought to a frenzy a sellout crowd of 19,990 filled with other great gladiators who basked in boxing's fraternal bond: Jermell and Jermall Charlo, David Morrell Jr., Badou Jack, Leo Santa Cruz and Keith Thurman, among others.
Luminaries beyond boxing included Andre 3000, E-40, Lil Wayne, Shannon Sharpe, Michael Irvin, Damian Lillard, Jerry Jones and Tracy Morgan.
Eminem joined Crawford on his walk to the ring while his smash single "Lose Yourself" reverberated through the arena.
The crowd watched the coronation of Crawford, an all-time great, as the first two-division undisputed champion in the four-belt era and the best boxer pound-for-pound in the world today. (Crawford also previously unified the titles at junior welterweight.)
Crawford quickly picked up on Spence's rhythm, establishing his own tempo in the second round — and countering a southpaw jab to score a counter left-right that dropped Spence toward its end.
"The first round I felt as if I had the speed and the power," Crawford said. "I felt his power, and I felt as if I was the stronger fighter. That pretty much was it."
He didn't just feel it, he proved it in the ensuing seven rounds — pressing Spence into the ropes and seemingly landing at will. His second knockdown — in the seventh round — followed a right uppercut on the inside, Spence's preferred range and distance.
The third would follow moments later, the byproduct of two perfectly placed right hooks.
"He was just throwing the hard jab. He was timing with his jab. His timing was just on point," Spence said. "I wasn't surprised by his speed or his accuracy. It was everything I thought."
Dock's decision followed another Crawford flurry, bringing five years of buildup to a merciful end.
Punch stat numbers showed Crawford's economical brilliance. He landed 50.1 percent of his punches (185 of 369) compared to 20 percent for Spence (96 of 480). Crawford did even better with power punches, connecting with 60.1 percent (98 of 163) of his attempts compared to 34.2 percent for Spence (63 of 184).
Rematch at 154?
Spence is contractually entitled to a rematch and said he plans to exercise that clause, though Crawford as victor has the right to decide the weight at which the fight would occur. A lifelong welterweight, Spence acknowledged he'd prefer to fight Crawford again at 154 pounds, something Crawford acknowledged as a possibility.
Not that it's necessary after what Crawford proved.
"It means everything because of who I took the belts from," he said of Spence, the pride of Premier Boxing Champions, which produced the fight via Showtime pay-per-view.
"They tried to blackball me. They kept me out. They talked bad about me. They said I wasn't good enough and I couldn't beat these welterweights. I just kept my head to the sky and kept praying to God that I would get the opportunity to show the world how great Terence Crawford is.
"Tonight, I believe I showed how great I am."
Contact Sam Gordon at sgordon@reviewjournal.com. Follow @BySamGordon on Twitter,