David Benavidez, Caleb Plant finally bring bad blood to Las Vegas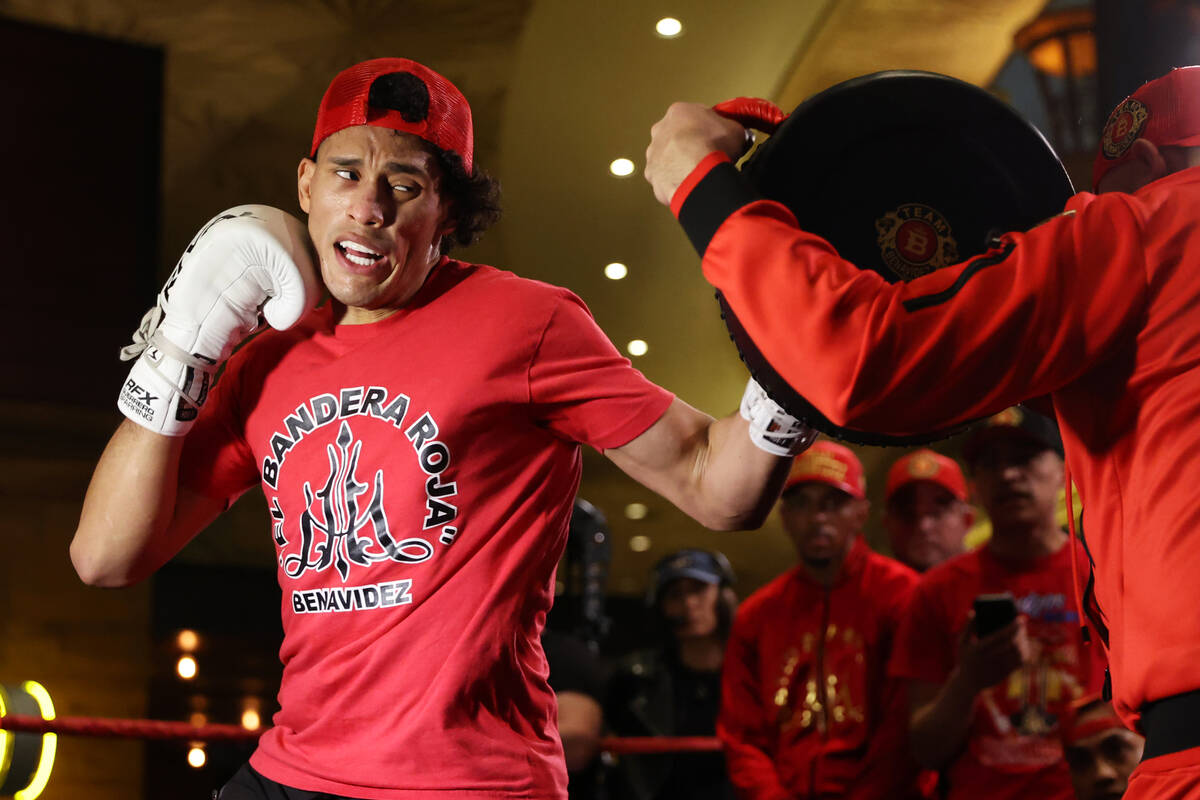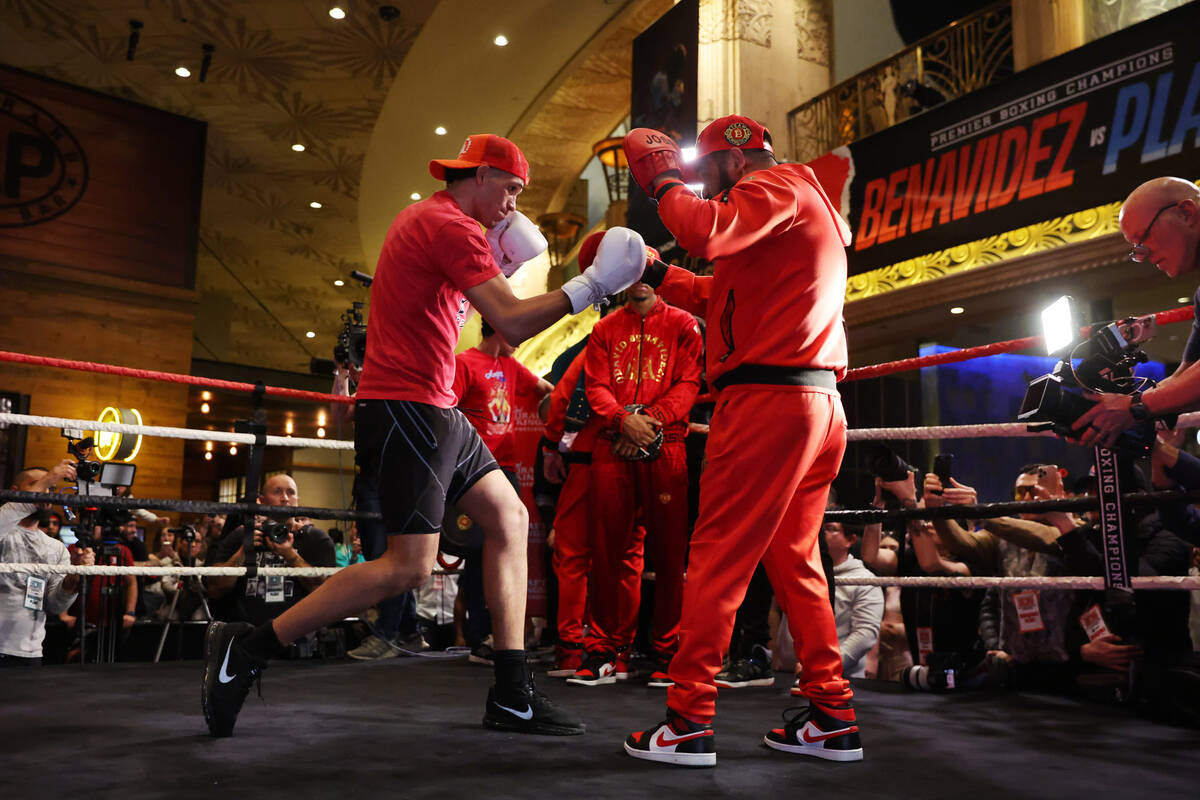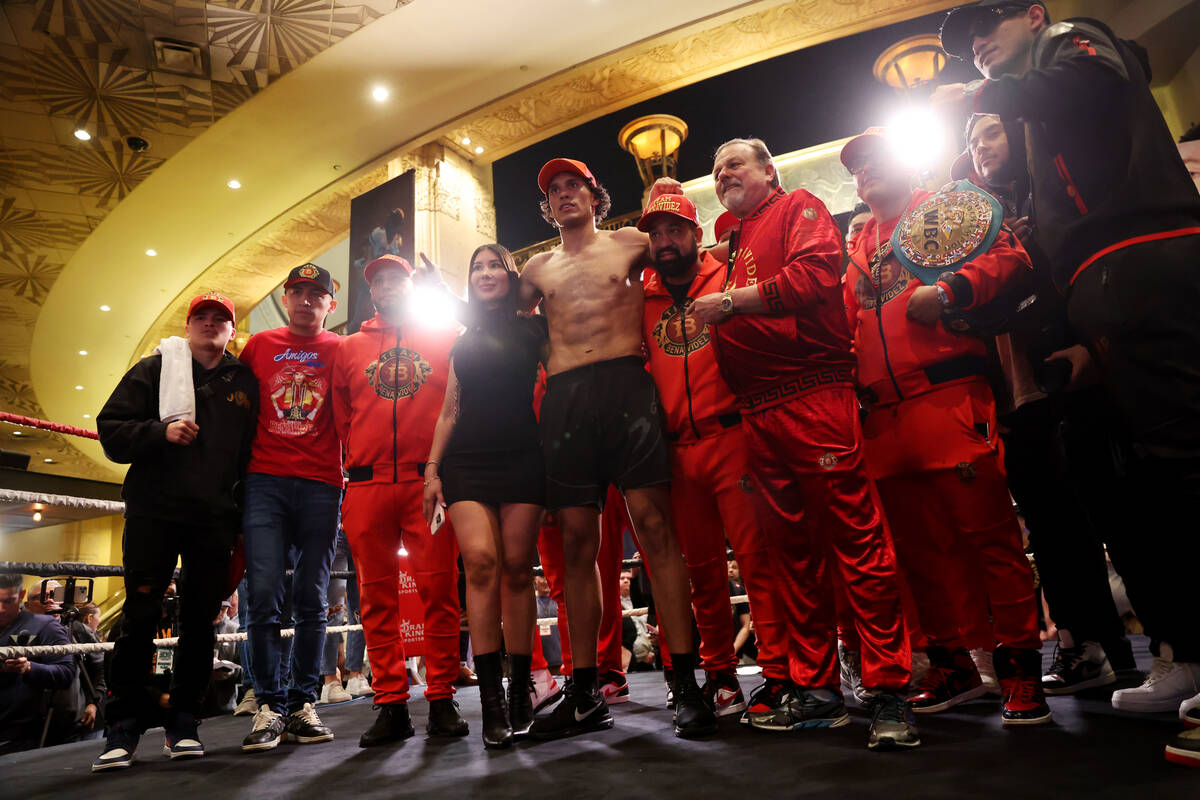 Super middleweight contenders David Benavidez and Caleb Plant ended their open workouts Wednesday outside the sportsbook at the MGM Grand, using different gestures to send the exact same message.
Plant grabbed his imaginary shovel to dig an imaginary grave, simulating the celebration that followed his ninth-round knockout over Anthony Dirrell.
Benavidez utilized throat-slashing gestures, repeatedly alternating his hands to emphasize his point.
"As long I stop him and get the knockout, that's really what satisfies me," Benavidez said through a smile. "Once I get going and put my hands on dudes, they can't take my power. I know that for a fact, and Caleb Plant is no different."
Benavidez (26-0, 23 knockouts) and Plant (22-1, 13 KOs) will finally settle their score Saturday at the MGM Grand Garden, where they will squash five years of beef and vie for prime positioning within the 168-pound division. Both fighters are former champions eager to challenge undisputed super middleweight champion Canelo Alvarez.
The winner is due to become his mandatory challenger via the WBC, for which Benavidez holds the interim title.
"I'm focused on what I need to do Saturday. … I just can't wait for the bell to ring," Plant said. "He's going to have to be on his P's and Q's."
The matchup between the two has been brewing since 2018, when Benavidez's brother, Jose Benavidez Jr., confronted Plant inside a Las Vegas gym. Trash talk that started on social media morphed into a tense argument.
Footage on Fight Hype that documented the encounter has since resurfaced.
Perhaps not so serendipitously.
In the five years that followed, Benavidez was stripped twice of the WBC super middleweight title amid a positive test for cocaine and missed weight despite utter dominance in the ring. Plant captured the IBF crown that he would lose Nov. 6, 2021, to Alvarez, rebounding in October by knocking out Dirrell, a former champion.
Which brings us to this week, one preceded by five years worth of insults and the culmination at this point of their careers.
"We're feeling sharp. Mean. Ready. And we're ready to handle business," Plant said. "At the end of the day, David is getting in there and rolling the dice. This is No. 1 against No. 2. It's a big fight."
At 26 and from Phoenix, Benavidez is a burgeoning superstar who overwhelms opponents with volume, power and precision. He won his first iteration of the WBC title in 2017, becoming the youngest super middleweight champion in boxing history.
He last fought in Las Vegas in 2018, returning this week in search of his biggest victory to date as a pay-per-view headlining debutante.
A 30-year-old Las Vegan by way of Nashville, Tennessee, Plant isn't fazed by the proverbial stage — having headlined a pay-per-view at the MGM Grand Garden opposite Alvarez, an all-time pound-for-pound great against whom he fought into the 11th round.
Plant relies more on speed and movement than Benavidez, though the power he showcased against Dirrell adds an intriguing dynamic that makes this fight of the most compelling in the division.
"The moment of respect is when you go in the ring and touch the gloves the first time," Benavidez said. "That's the most respect I'll give him. The respect I gave him is preparing for him. I worked extremely hard. It is what it is."
Contact Sam Gordon at sgordon@reviewjournal.com. Follow @BySamGordon on Twitter.