De La Hoya expects Canelo-Cotto fight to be PPV success
November 17, 2015 - 2:51 pm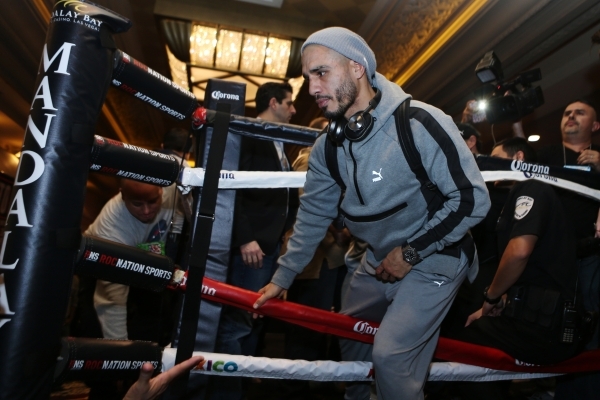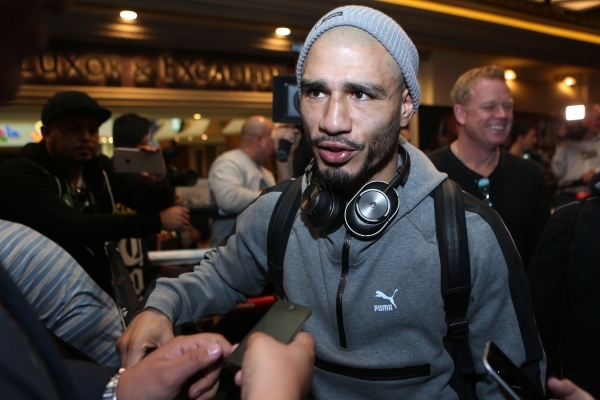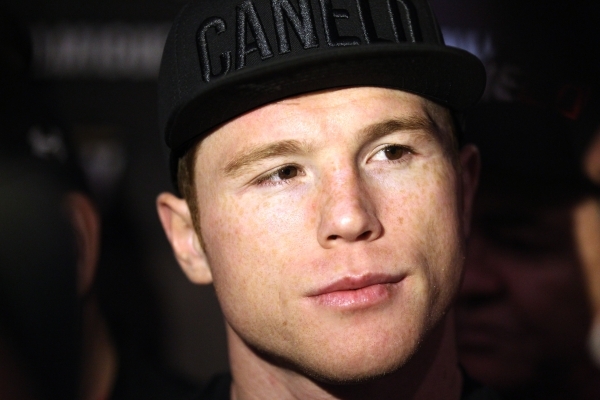 For an industry that has endured a lot of criticism and skepticism from boxing fans everywhere, the promoters and network producing Saturday's pay-per-view fight between Canelo Alvarez and Miguel Cotto at Mandalay Bay on HBO PPV are optimistic the event will be a success — inside and outside the ring.
"The people know," Golden Boy Promotions chairman and CEO Oscar De La Hoya said. "They're not stupid."
When a record 4.4 million people bought the Floyd Mayweather Jr.-Manny Pacquiao pay-per-view fight May 2 and paid a record $100 to watch, they came away feeling ripped off after Mayweather won a one-sided fight and Pacquiao revealed afterward he had fought with essentially one arm because of a rotator cuff injury in his right shoulder.
Class action lawsuits were filed, and many swore they never would buy another pay-per-view fight again. They spoke with their wallets, as Mayweather's last fight, Sept. 12 against Andre Berto, had just 550,000 sales, one of the lowest figures of Mayweather's career.
Yes, part of it was backlash from the Pacquiao fight. The other part was fans knew it would be a one-sided fight and they would not be a party to it.
The other pay-per-view fight since Mayweather-Pacquiao, Gennady Golovkin's win over David Lemieux on Oct. 17, sold just 150,000 buys. But Mark Taffet, HBO's senior vice president for sports operations and PPV, said GGG's numbers were what everyone expected.
"It was his first time on pay per view, and it fell within our projections," Taffet said. "But every fight gets judged on its own merit, and I am confident that Canelo vs. Cotto will do very well.
"I never predict numbers, but we expect it to be a memorable night and a great way to close out the (pay-per-view) year."
The two fighters had their "official" arrival Tuesday at Mandalay Bay, and both promised to put on an exciting show and give the fans what they want — an action fight.
Earlier in the day, the World Boxing Council stripped Cotto of his world middleweight title after he reportedly refused to pay the WBC a $300,000 sanctioning fee to defend the belt. If Alvarez wins, he will be the WBC champ. If Cotto wins, the belt will remain vacant.
Michael Yormark, the president of Roc Nation Sports, which promotes Cotto, and De La Hoya, who promotes Alvarez, said they expect 1.5 million to 2 million buys Saturday. The suggested retail price to purchase the pay per view is $59.99 for standard definition and $69.99 for high definition.
"These guys are warriors," Yormark said. "They're going to fight, and the public knows that.
"There's no question there was some backlash from the Mayweather-Pacquiao fight with the fans. But this fight will deliver and restore the people's trust in buying pay per view. It will create a surge for the boxing industry."
De La Hoya knows something about getting people to buy a pay-per-view fight from his days as a boxer — his 2007 fight with Mayweather generated 2.5 million buys, which was a record until Mayweather-Pacquiao. He said he's basing his prediction on buys for Saturday on the fact that Mexican and Puerto Rican fans always have supported their fighters (Alvarez is from Mexico, Cotto is from Puerto Rico).
"We know boxing has a built-in viewership of anywhere from 1.5 to 2 million homes," De La Hoya said. "Mayweather and Pacquiao did 4.4 million. If we get the 1.5 million to 2 million we expect to get and we can get one-tenth of the rest from that 4.4 million, we'll be thrilled.
"If we do only one million, and I think we'll do a lot more, it's still going to be a success."
Will the promoters be right? If the viewership from Alvarez's and Cotto's most recent fights are any indication, it could be a successful evening in terms of pay-per-view purchases.
When Alvarez knocked out James Kirkland inside three rounds May 9 in Houston, a week after Mayweather-Pacquiao, their fight on HBO averaged 2.1 million viewers. A month later on June 6, Cotto fought Daniel Geale in Brooklyn, N.Y., and their fight, in which Cotto scored a fourth-round technical knockout, averaged 1.6 million viewers, also on HBO.
"It was the perfect commercial for this fight," said De La Hoya, pointing to the huge numbers both fights did. "People know Cotto's career has always been action-packed, and Canelo is Canelo. Throw in the Mexico-Puerto Rico rivalry, it ensures that it's going to be a great fight."
Ultimately, though, the fans will speak with their credit cards. Taffet said he thinks they will respond.
"Pay per view as a business for 15 years has always had its ebbs and flows, and the business reacts differently to each fight," he said. "It doesn't surprise me that consumers are more discerning when it comes to buying a pay-per-view event.
"But if you look at it objectively, the fight with Cotto and Canelo would be the most anticipated pay-per-view event in almost any other year except 2015. Why? Because we had Mayweather and Pacquiao in May. But Cotto-Canelo is a great fight, it's a great Las Vegas fight, and I expect the fan bases for these two fighters to respond and back their guys.
"This fight is the real deal. The consumers know."
Contact reporter Steve Carp at scarp@reviewjournal.com or 702-387-2913. Follow him on Twitter: @stevecarprj