Decorated trainer puts Marquez on right path
October 9, 2013 - 9:23 pm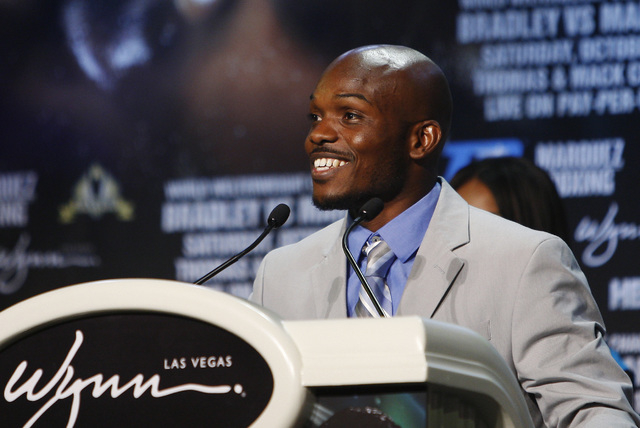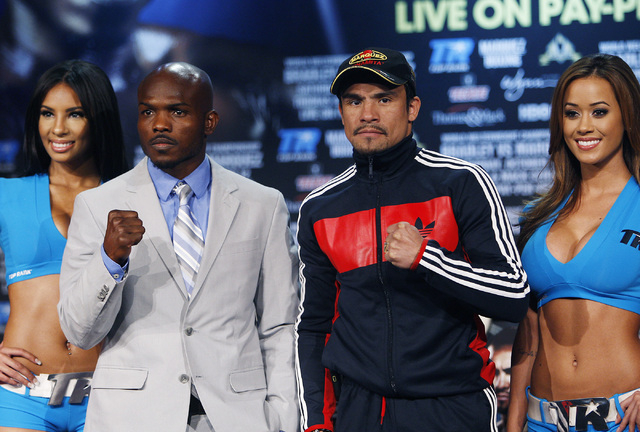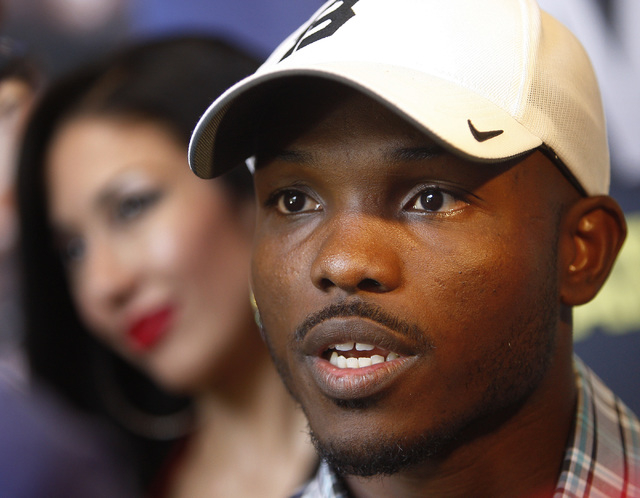 During his illustrious boxing career, Juan Manuel Marquez was tempted to do a few things, such as buying a lot of cars and a few houses.
But when it came to who would train him, Marquez never thought about working with anyone other than Ignacio "Nacho" Beristain.
The two have been together from the start, going back to when Marquez was a teenager learning to fight. They will end together, whenever that might be. Maybe after Saturday's title fight with WBO welterweight champion Timothy Bradley at the Thomas &Mack Center. Maybe a year from now.
"For me, there is only one trainer," Marquez, 40, said prior to Wednesday's final news conference at Wynn Las Vegas. "He has taught me so much, and I am still learning."
Marquez (55-6-1, 40 knockouts) said when he first came to Beristain's gym as 13-year-old amateur, he knew he was working with someone special.
"I knew I was going in with a great trainer, and I knew he would be tough," Marquez said. "But he has been great for my career."
Beristain said he noticed a fighter with extraordinary talent.
"I thought he could be something special," the 74-year-old Beristain said of Marquez, who will become the first Mexican fighter to win world titles in five divisions if he beats Bradley. "I saw him as a fine, complete boxer, and I thought he deserved to be at the level he has achieved."
Through his work with Beristain, Marquez has established his credentials as one of the sport's best counterpunchers, and his defense is well above average. Beristain said the only major change he ever made to Marquez's style was before his first fight with Manny Pacquiao in 2004.
"When Marquez started, they didn't appreciate his boxing skills; he was a very technical fighter," Beristain said. "I tried to change him a little and make him more aggressive so the big-time promoters would use him. That was the significant change I made with Marquez."
Marquez indeed was more aggressive. But he also left himself open to getting hit, and Pacquiao knocked him down three times in the first round in a fight that ultimately ended in a 12-round draw.
Beristain tweaked a few things and refined Marquez's defensive skills while at the same time building on the aggressiveness he displayed in that first Pacquiao fight.
"He always preached to me, 'You don't have to get hit to win; you don't have to take risks to have success,' " Marquez said. "I think he helped make me a complete fighter."
Marquez said young fighters at Beristain's gym in Mexico City see what he has done with Marquez's career and the other 25 world champions he has trained, and they take his advice to heart.
"I know they come to the gym to see me, but when they see Nacho and what he has done for me with my career, they give him instant respect," Marquez said.
Even Beristain's contemporaries respect his body of work.
"He forms champions from ground zero," said Joel Diaz, Bradley's trainer. "He starts his fighters from the basics, and he grows them into world champions.
"I said years ago he's the bible of boxing, and if I beat Nacho's strategy and we win the fight, it will be a dream come true for me."
Marquez believes he'll need to be ready to adapt Saturday against Bradley (30-0, 12 KOs) when they meet on HBO Pay Per View.
"I expect to see him stick-and-move and try lots of things," Marquez said. "But I would love to see him brawl with me."
Whatever moves Marquez makes during the fight, they will be in sync with his trainer's vision. They know each other so well that Beristain doesn't have to say much between rounds.
"I know Marquez and how he thinks," Beristain said. "We are always ready for whoever the opponent is."
In 2011, Beristain was inducted into the International Boxing Hall of Fame. Marquez will join him in Canastota, N.Y., one day. But Marquez doesn't see Beristain retiring when Marquez leaves the sport.
"I don't see it," Marquez said. "He loves that gym. He'll be there long after I'm gone."
Contact reporter Steve Carp at scarp@reviewjournal.com or 702-387-2913. Follow him on Twitter: @stevecarprj.