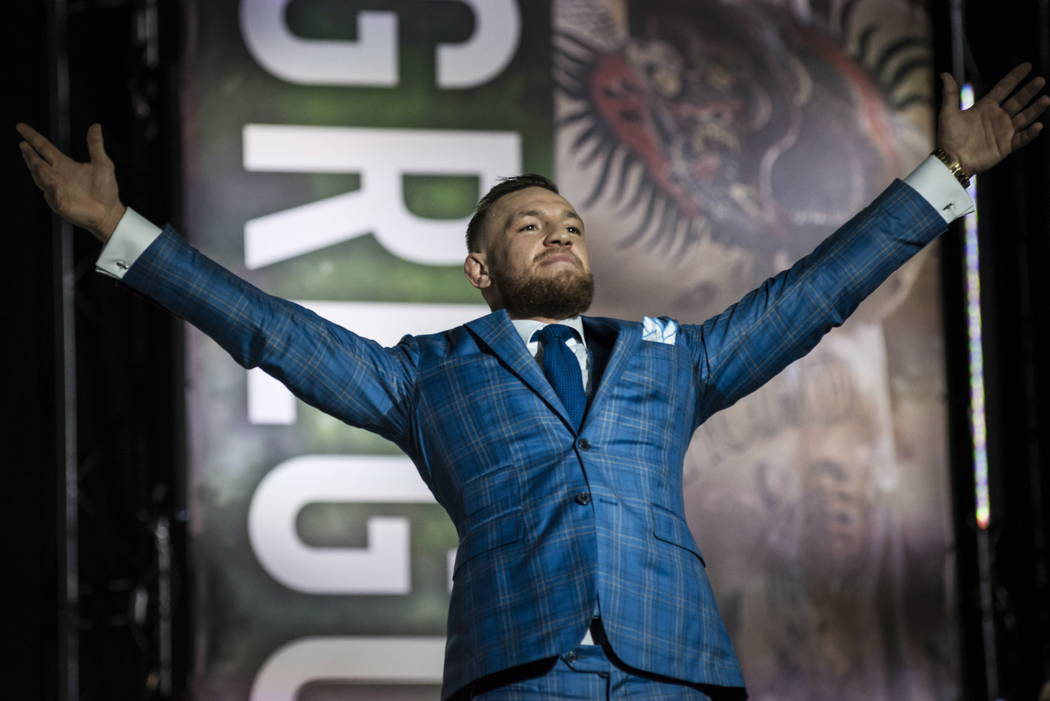 TORONTO — UFC star Conor McGregor made fun of boxer Floyd Mayweather Jr.'s tax problems Wednesday during the second stop of their four-city tour to promote their boxing match Aug. 26 at T-Mobile Arena.
McGregor was clearly the fan favorite at the open-air Budweiser Stage, with the crowd chanting "Pay your taxes! Pay your taxes!" at Mayweather.
The IRS still has Mayweather on the hook for $7.2 million in taxes from 2010, according to records that show a lien as unresolved. That's on top of the $22 million the undefeated boxer nicknamed "Money" owes in 2015 taxes after he made upward of $250 million to fight Manny Pacquiao.
McGregor encouraged the crowd to shout expletives at Mayweather and his family before the Irishman launched into a nearly 10-minute profanity-laced tirade.
"Twenty-eight years of age and I'm getting fight checks and promoter checks," McGregor said. "When Floyd was 28, he was on Oscar De La Hoya's undercard, and that's just facts."
Mayweather, 40, produced a backpack filled with thousands of dollars in bills before grabbing an Irish flag and draping it over his shoulders to mock McGregor.
"One thing we do know, the (expletive) fans can't fight for you," Mayweather said to boos. "We're not talking about being at the top one year, two years, three years, four years. Twenty-one years!"
The promotional tour opened Tuesday in Los Angeles and will hit New York on Thursday and London on Friday.
Editors note: Video may contain strong language, which some viewers may find offensive.