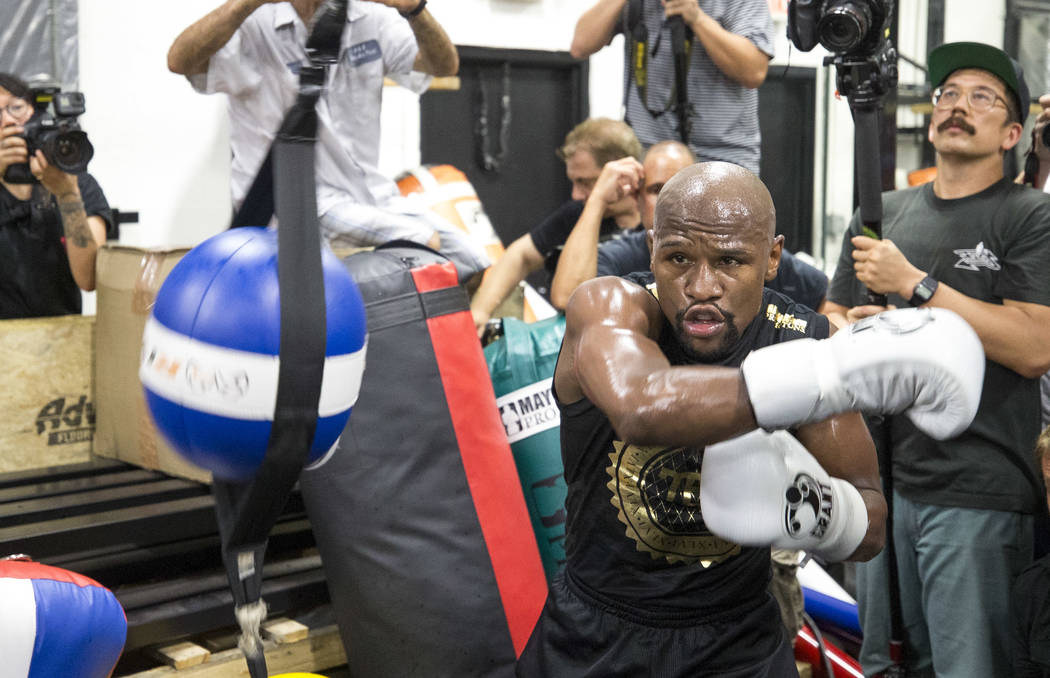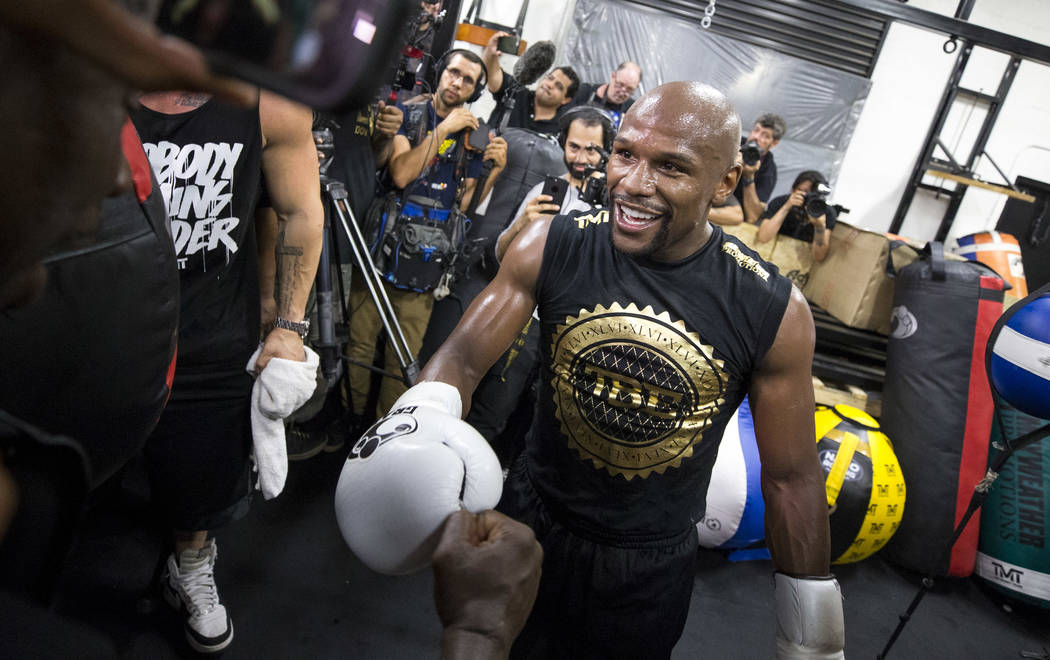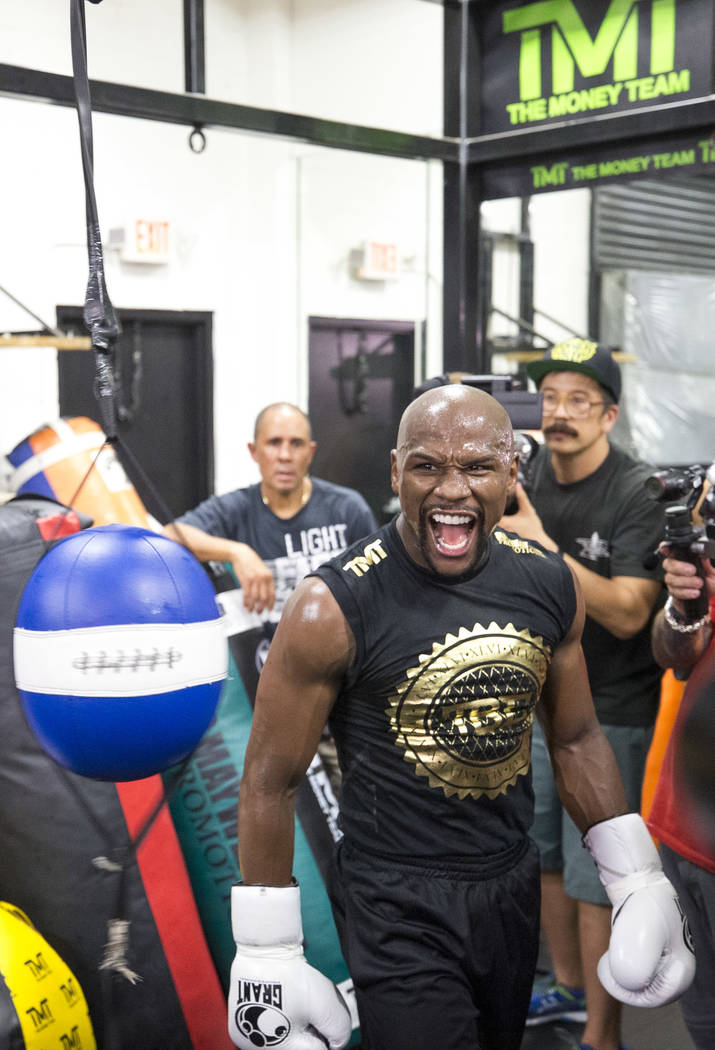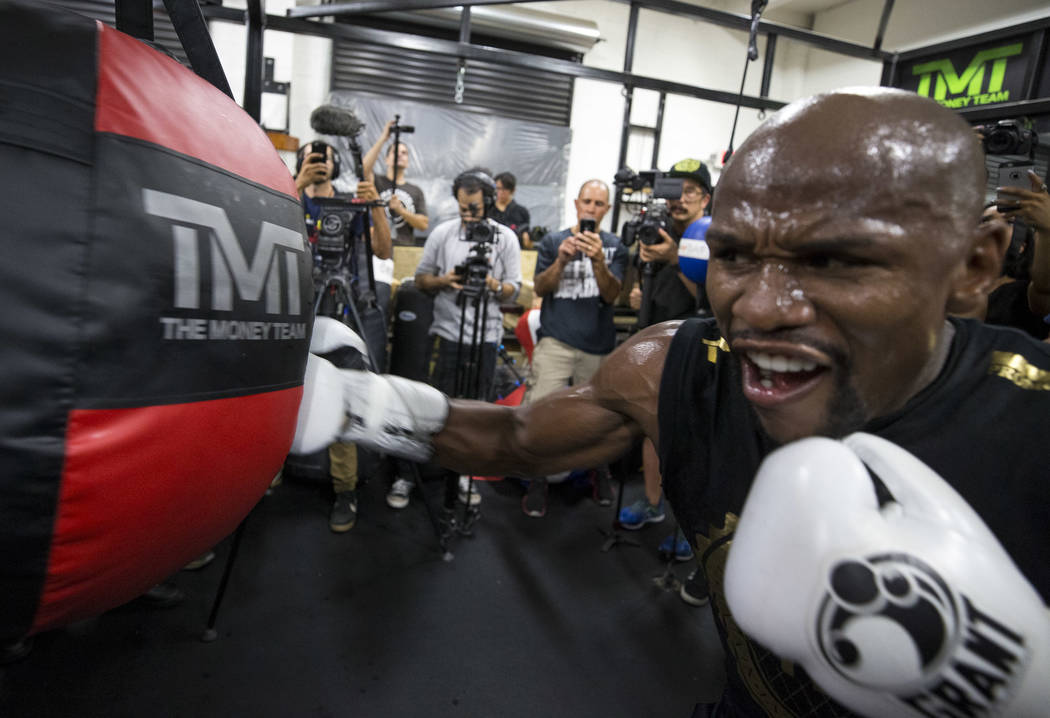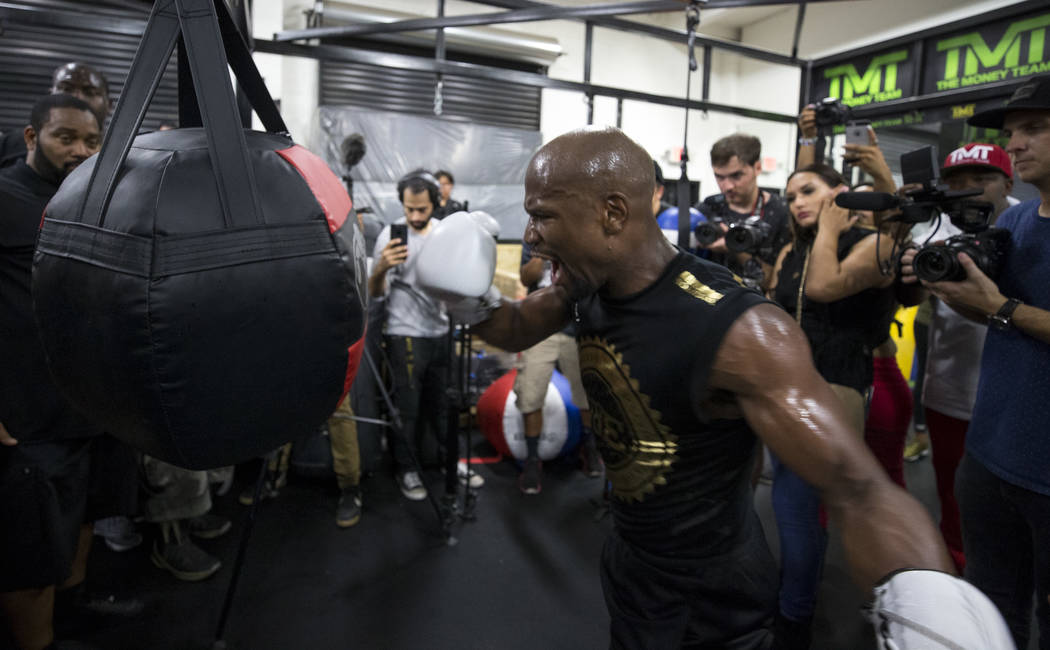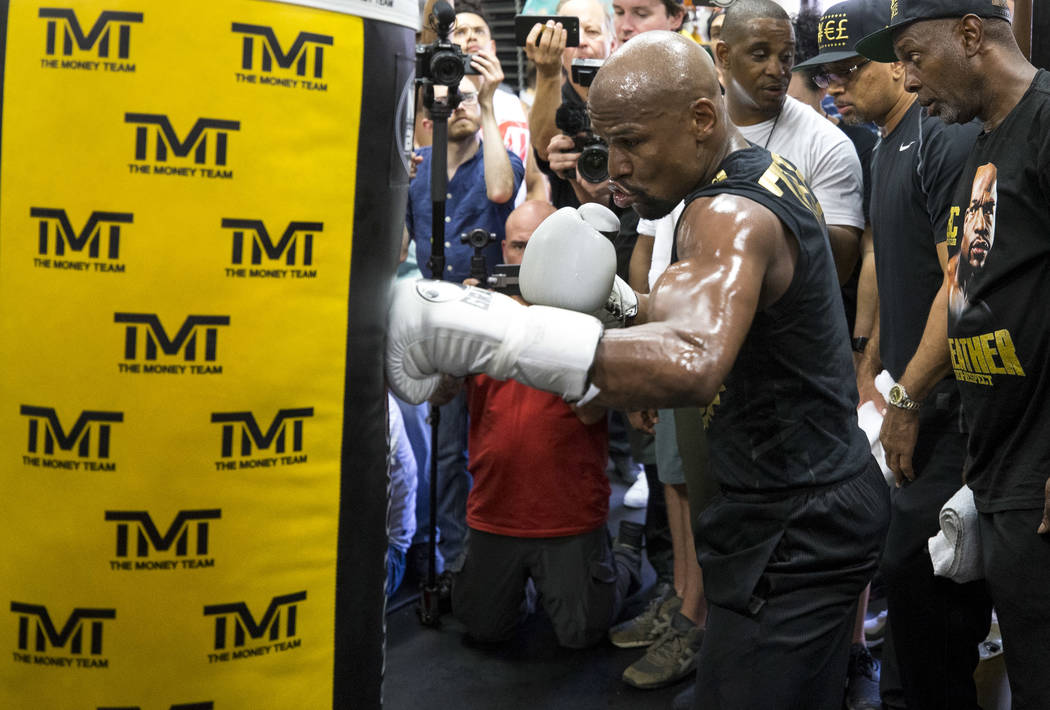 Floyd Mayweather wasn't impressed with Conor McGregor's sparring footage.
Mayweather was asked about the infamous sparring session between McGregor and Paulie Malignaggi during his media conference call Thursday.
The undefeated boxing superstar said many of the shots McGregor landed against Malignaggi were illegal, and he called the UFC lightweight champion "extremely dirty."
"I had a chance to see it," Mayweather said of the sparring video that was released by UFC president Dana White last week. "It was real interesting. A lot of rabbit punching. Illegal rabbit punches behind the head. A lot of shots was illegal. A lot of grappling. A lot of wrestling. A lot of illegal shots."
Mayweather, 40, doesn't see that translating into the ring on fight night when he meets McGregor, 29, in a junior middleweight bout Aug. 26 at T-Mobile Arena. Mayweather expects referee Robert Byrd, assigned by the Nevada Athletic Commission on Wednesday, to keep things clean.
"I think the referee will be fair on both sides," Mayweather said. "I want the referee to be fair and treat both competitors fair. I just want to have a good solid fight."
Mayweather said he expected McGregor to have a better understanding of boxing rules because the Irishman has former referee Joe Cortez in his corner.
"Even though he had Joe Cortez in his training camp, I still see him being extremely dirty," Mayweather said.
Mayweather said he wanted to fight with 8-ounce gloves instead of 10-ounce ones to make McGregor feel more comfortable in his boxing debut. The combat sport stars were granted a one-time exception by the NAC to use the lighter gloves.
"I want to make him feel comfortable as possible," Mayweather said. "I'm not going to have any excuses, and I don't want him to have any excuses."
Mayweather (49-0, 26 knockouts) is attempting to break a tie with Rocky Marciano for the best record ever by improving to 50-0.
"This is my last one, ladies and gentlemen," Mayweather said.
More boxing: Follow all of our boxing coverage online at reviewjournal.com/boxing and @RJ_Sports on Twitter.
Contact Gilbert Manzano at gmanzano@reviewjournal.com. Follow @GManzano24 on Twitter.