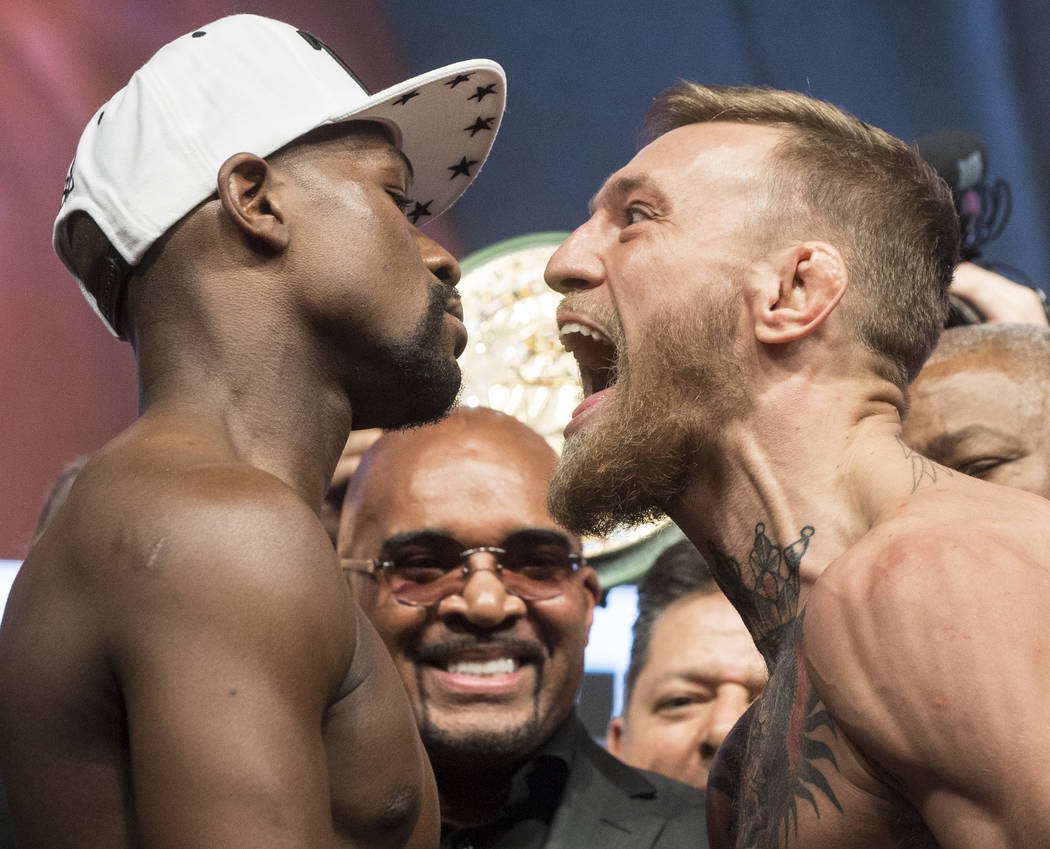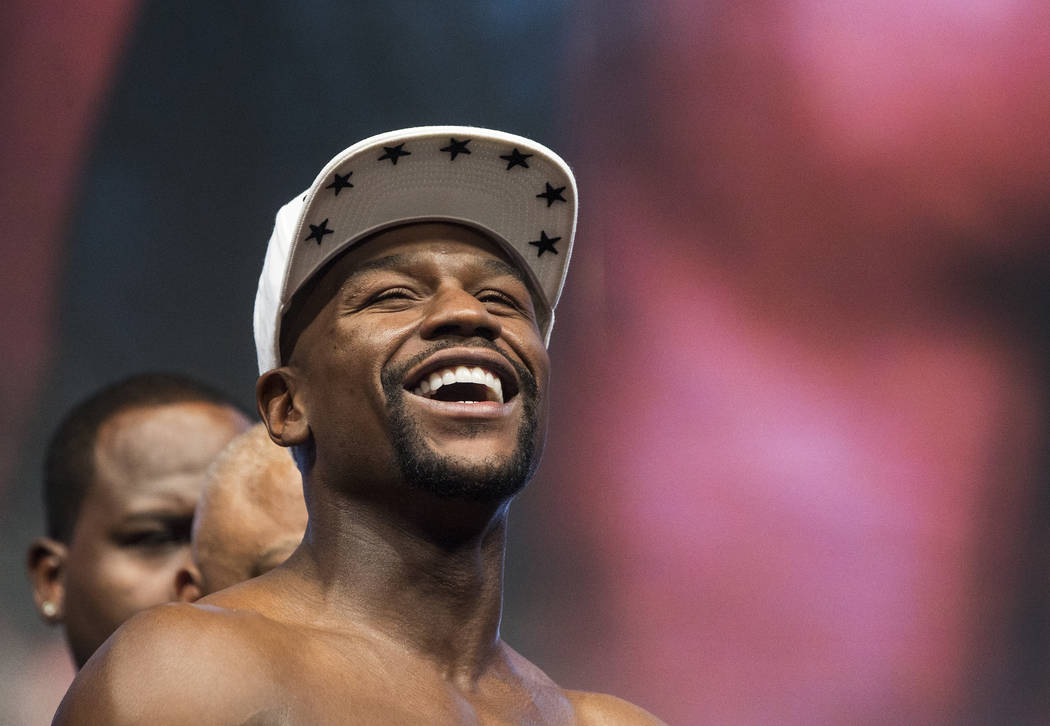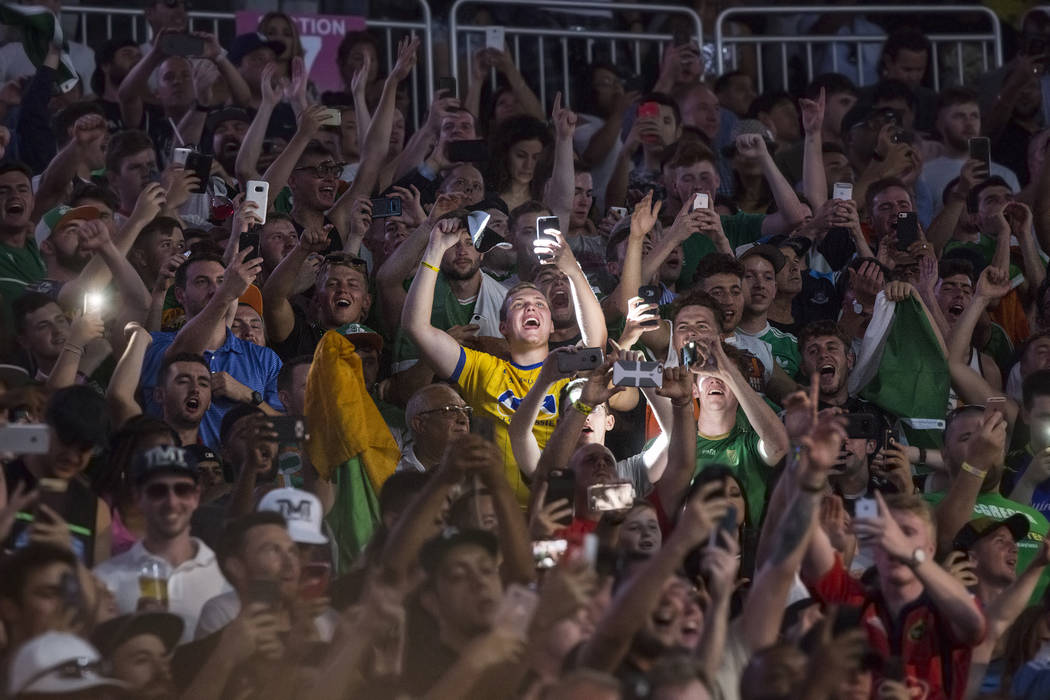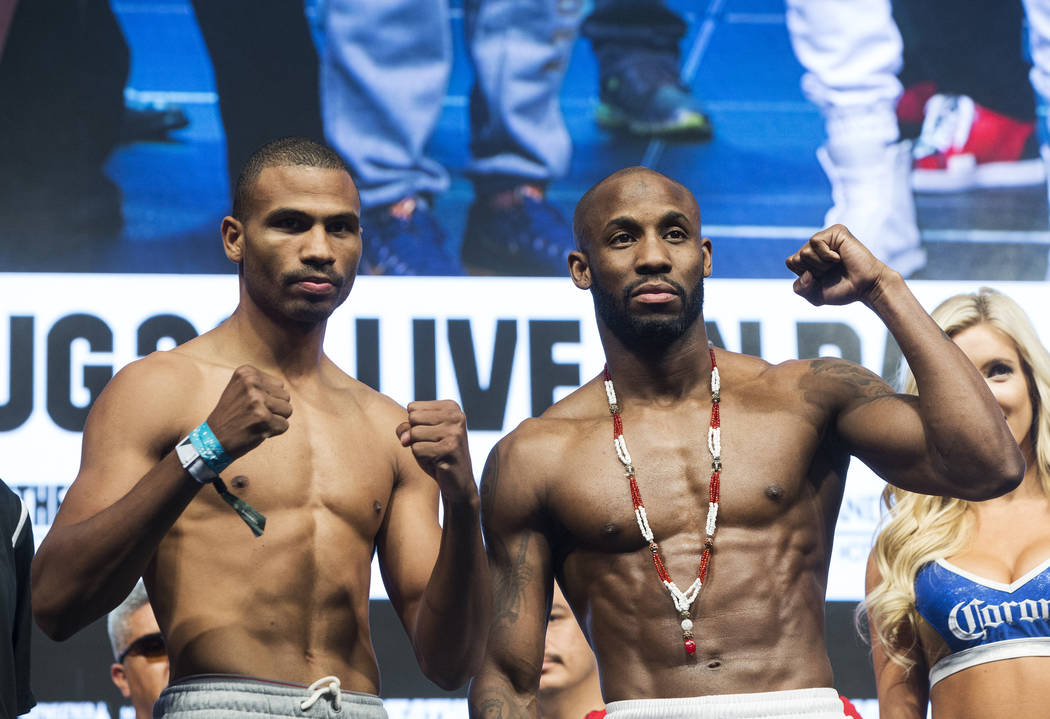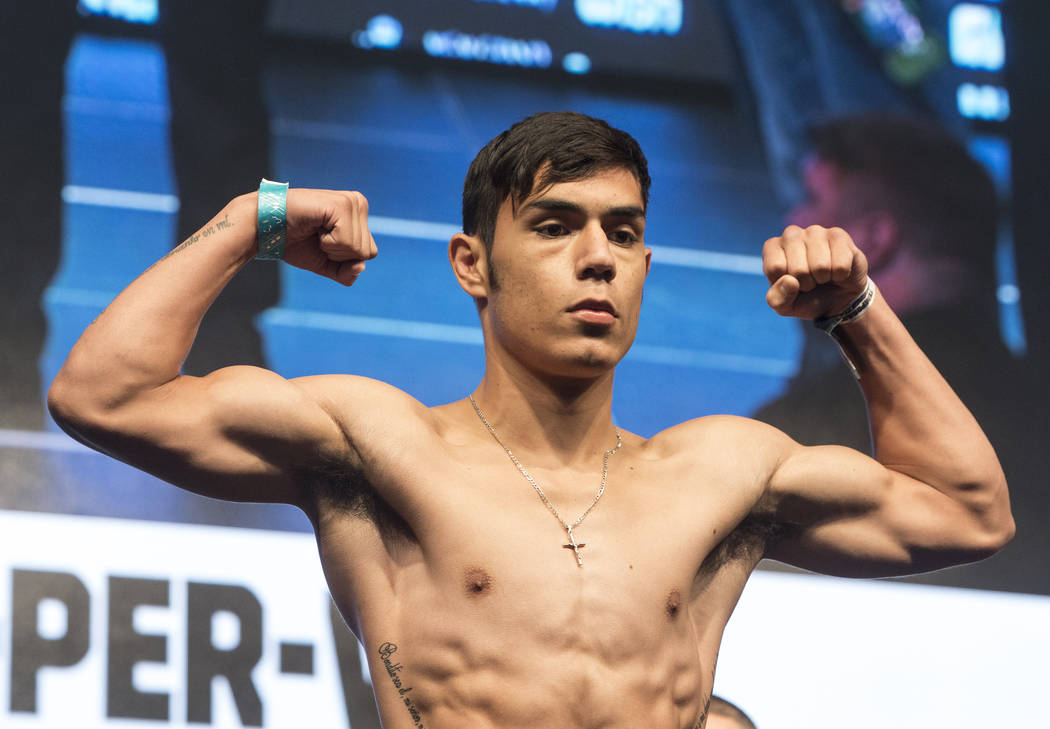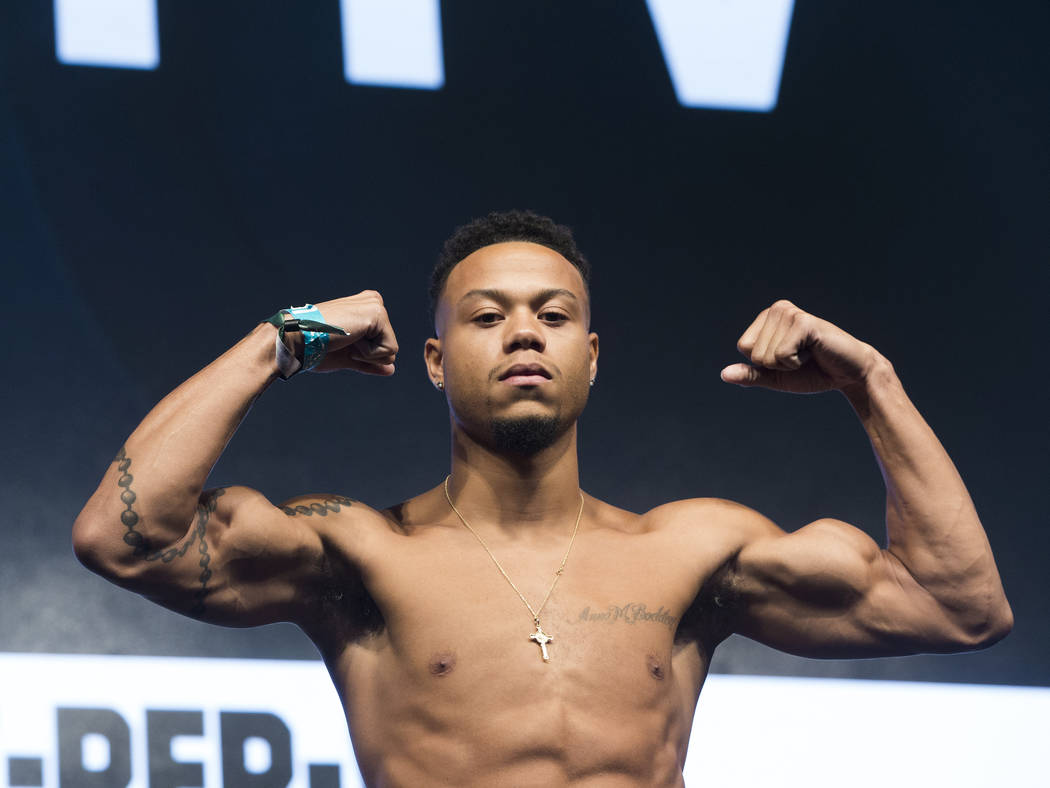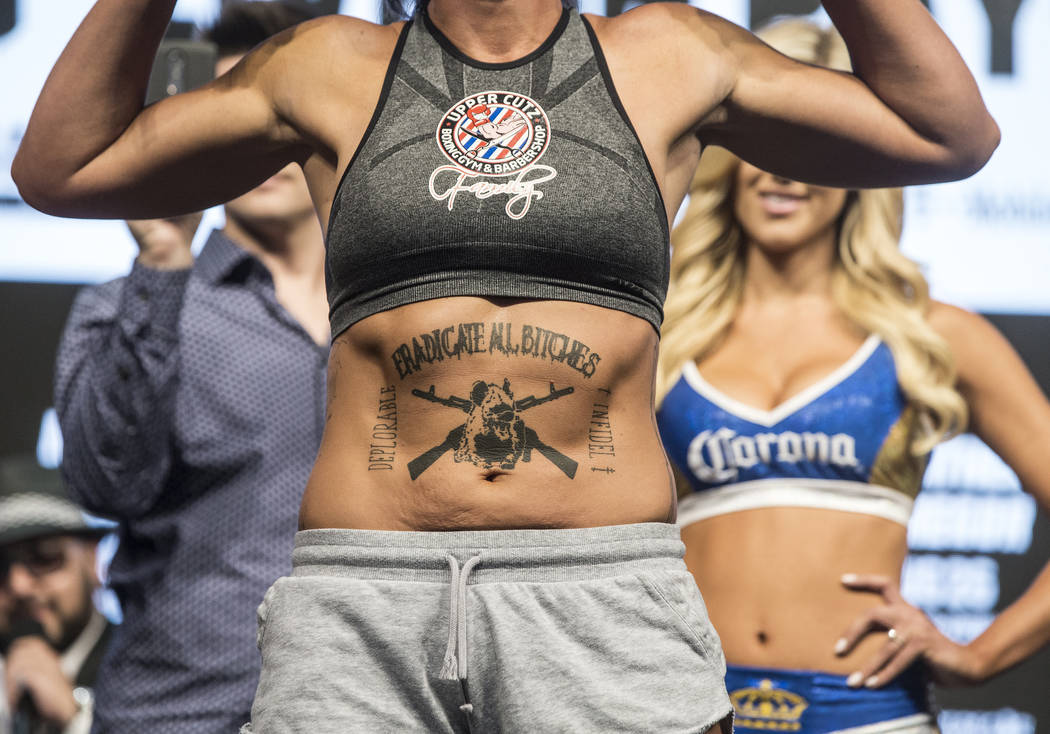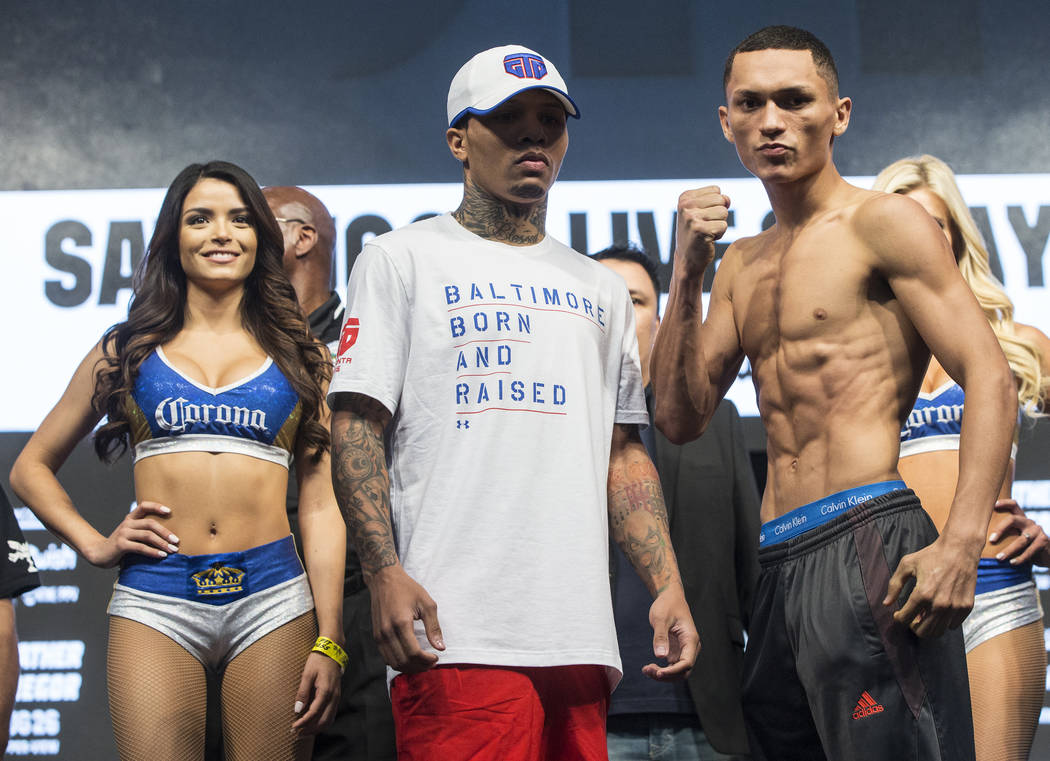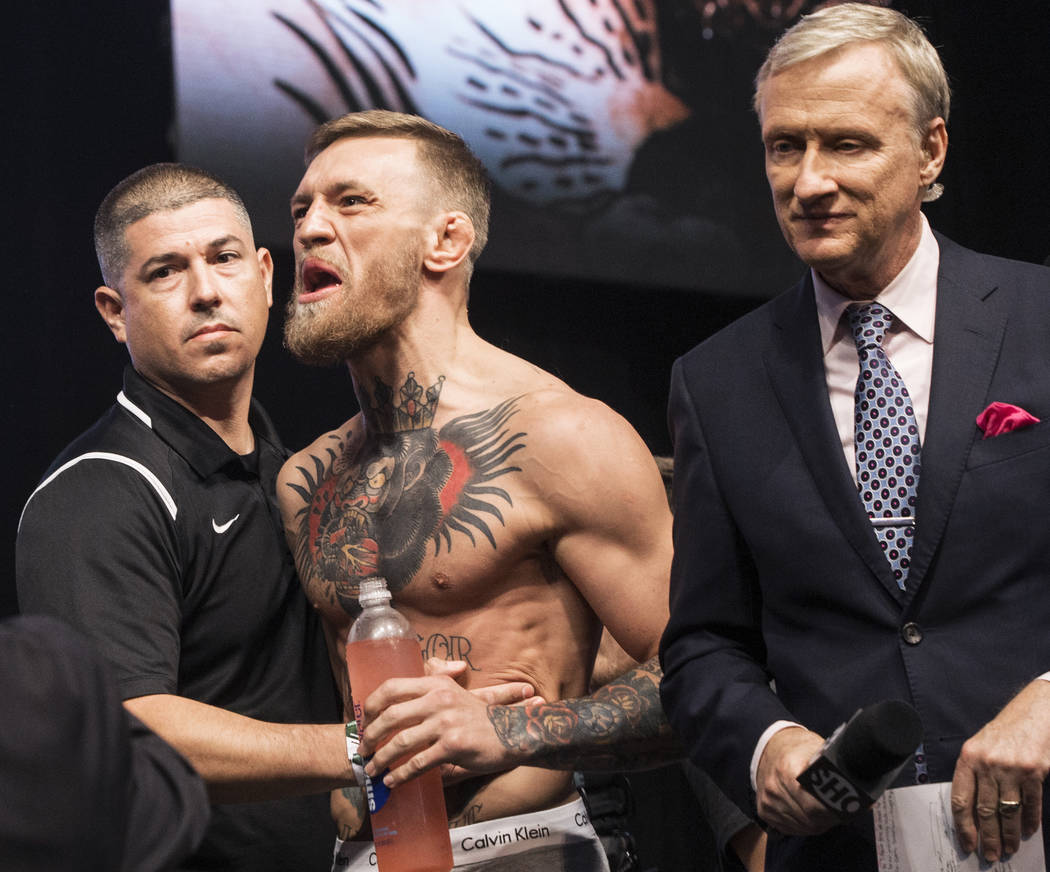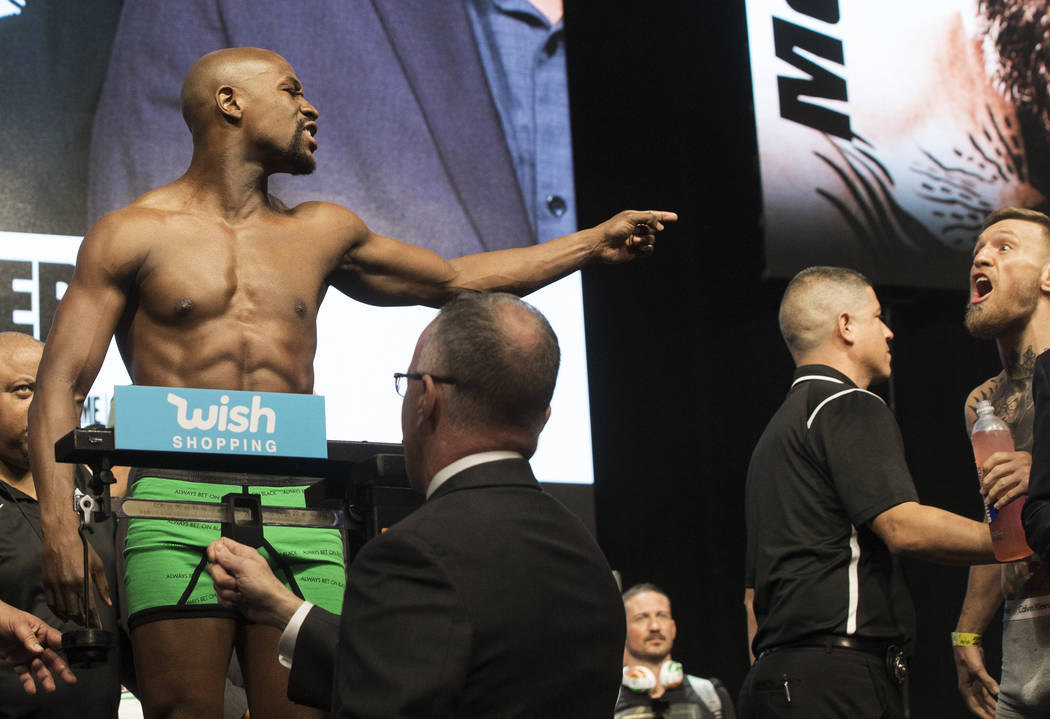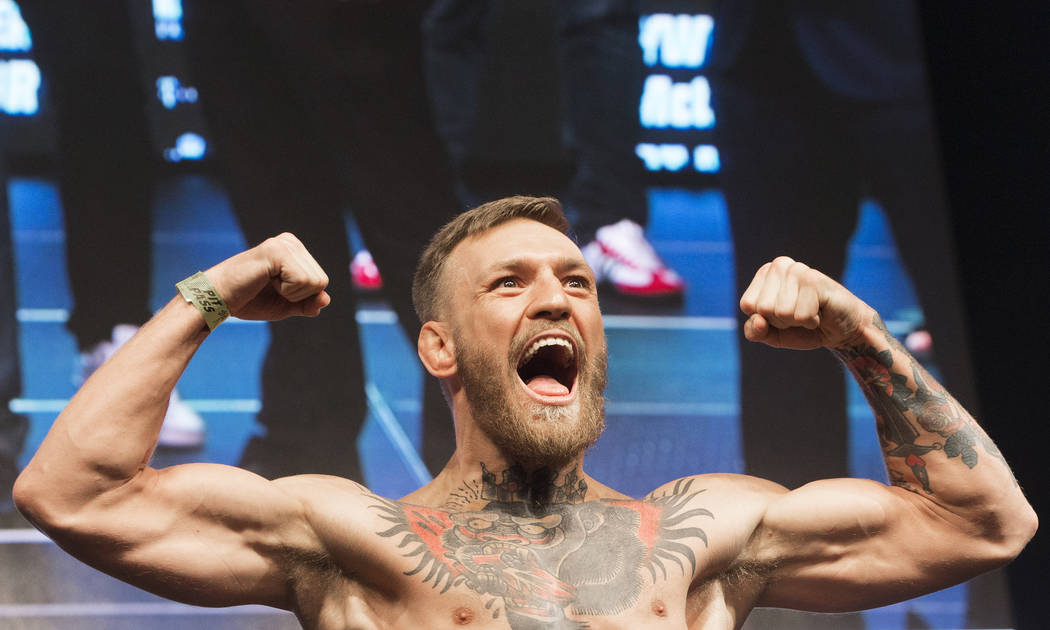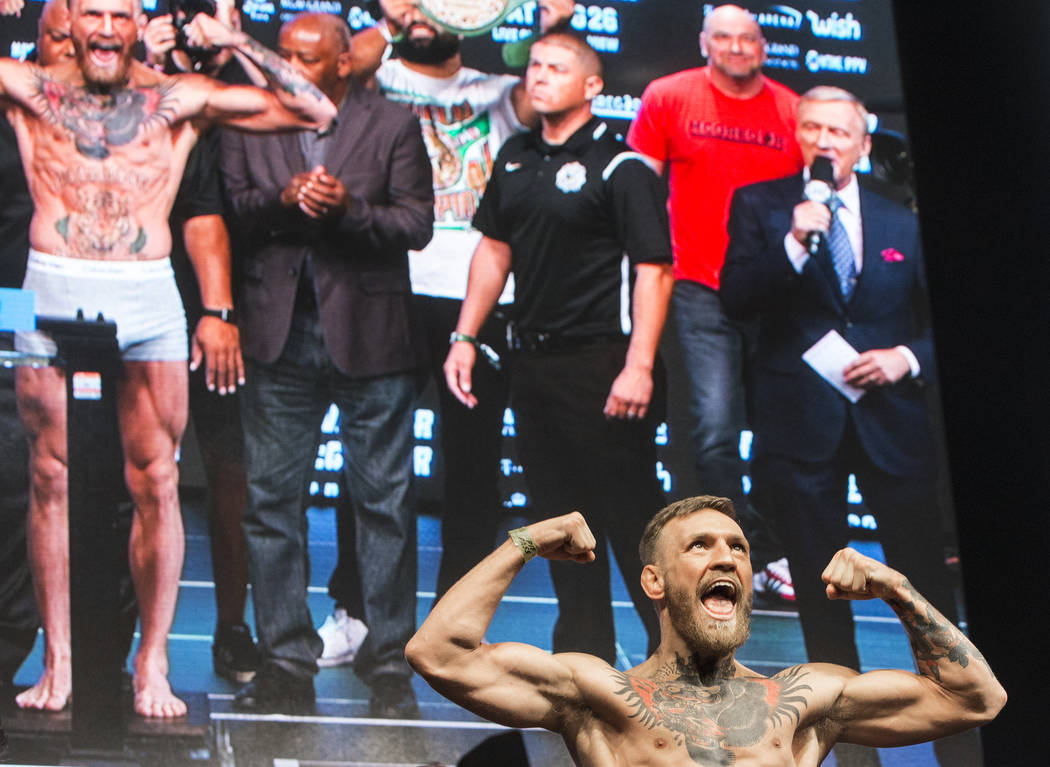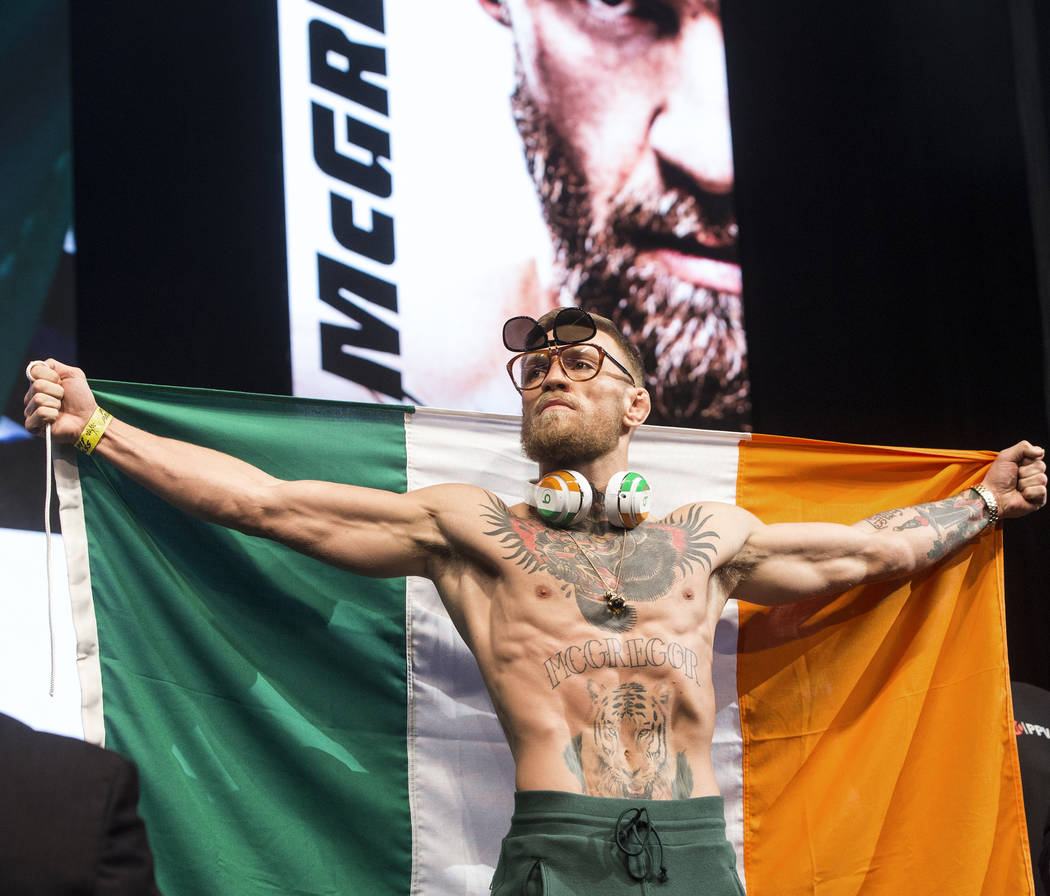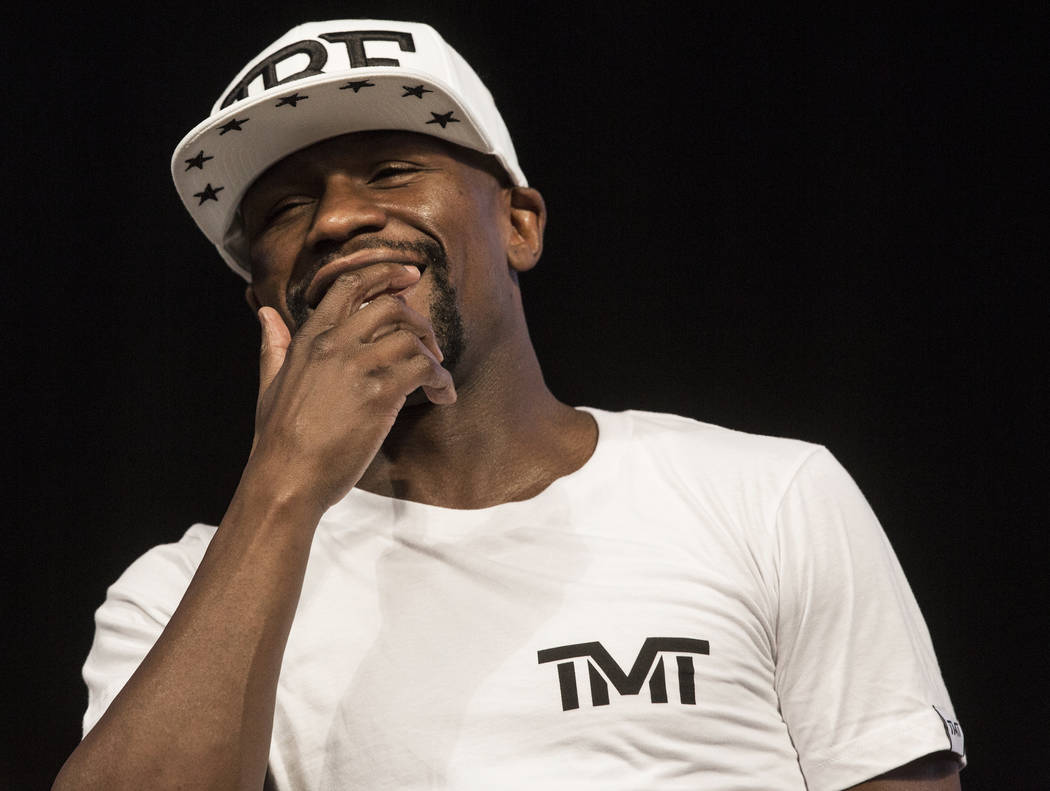 Floyd Mayweather began to point and laugh when he saw Conor McGregor stripping down to his underwear.
Mayweather predicted earlier in the week that McGregor would miss weight. For a second it seemed the undefeated boxer was right.
A pale McGregor got on the scale and flexed during Friday's weigh-in at T-Mobile Arena. The UFC superstar making his boxing debut beat the junior middleweight limit by 1 pound at 153 pounds.
Mayweather was proven wrong, and the Irish party broke out as the McGregor fans took over the arena and turned the Toshiba Plaza into Dublin, Nevada.
"I'm a professional," McGregor said on stage. "I make weight. It's sacrifice, it's dedication, it's focus, but I made it, and that's it."
There was more drama when it was Mayweather's turn on the scale. Mayweather, sporting green briefs and socks, was grinning from ear to ear until the announcer paused.
After a few seconds of confusion, it was announced Mayweather came in a 149.5 pounds. Way under the 154-pound weight limit, but still good enough to make the once fantasy bout official for Saturday night at T-Mobile Arena.
"Weight doesn't win fights, fighting wins fights," Mayweather said.
McGregor, 29, said he plans to walk into the ring close to 170 pounds, which would give him a big size advantage over Mayweather. The Irishman wasn't impressed with Mayweather's ripped physique.
"Trust me, that's the worst shape I've ever seen him in," McGregor said.
The 20,000-seat arena was almost packed for the weigh-in, with many Irish flags waving as the crowd vibed to the latest hip-hop tracks. Rapper YG performed, and NBA All-Stars Draymond Green and Paul George were in attendance.
Mayweather (49-0, 26 knockouts) made his way to the stage wearing a white TBE (The Best Ever) hat and a white TMT (The Money Team) shirt as the pro-McGregor crowd booed the Las Vegas resident. It could be his final weigh-in, as Mayweather repeatedly said during fight week the McGregor bout will be his last.
"This will be Conor McGregor's last fight also," Mayweather said. "The fans cannot fight for him. It comes down to the two competitors."
Mayweather will attempt to break his 49-0 tie with Rocky Marciano for the best record for a retired fighter.
Mayweather, 40, was asked if he would rather be remembered as the five-division champion with a 50-0 record or as the genius promoter who made close to $1 billion in career earnings.
"Just remember me," he said. "As long as you remember me."
Mayweather has come a long way since making the U.S. Olympic team in 1996 to being a worldwide icon.
"I took the long route," he said. "I didn't want to take the short route and say give me everything. Give me the long route, so at the end of the road there's big pot of gold."
Legacy means everything to Mayweather, who is confident he can go out with a memorable knockout against McGregor.
"It won't go the distance, mark my words," Mayweather said.
Either way, both fighters will cash enormous checks. Mayweather's purse is $100 million and McGregor's is $30 million, according to the Nevada Athletic Commission. That doesn't include their share of the pay-per-view.
More Mayweather-McGregor: Follow all of our Mayweather-McGregor coverage online at reviewjournal.com/maymac and @RJ_Sports on Twitter.
Contact Gilbert Manzano at gmanzano@reviewjournal.com. Follow @GManzano24 on Twitter.