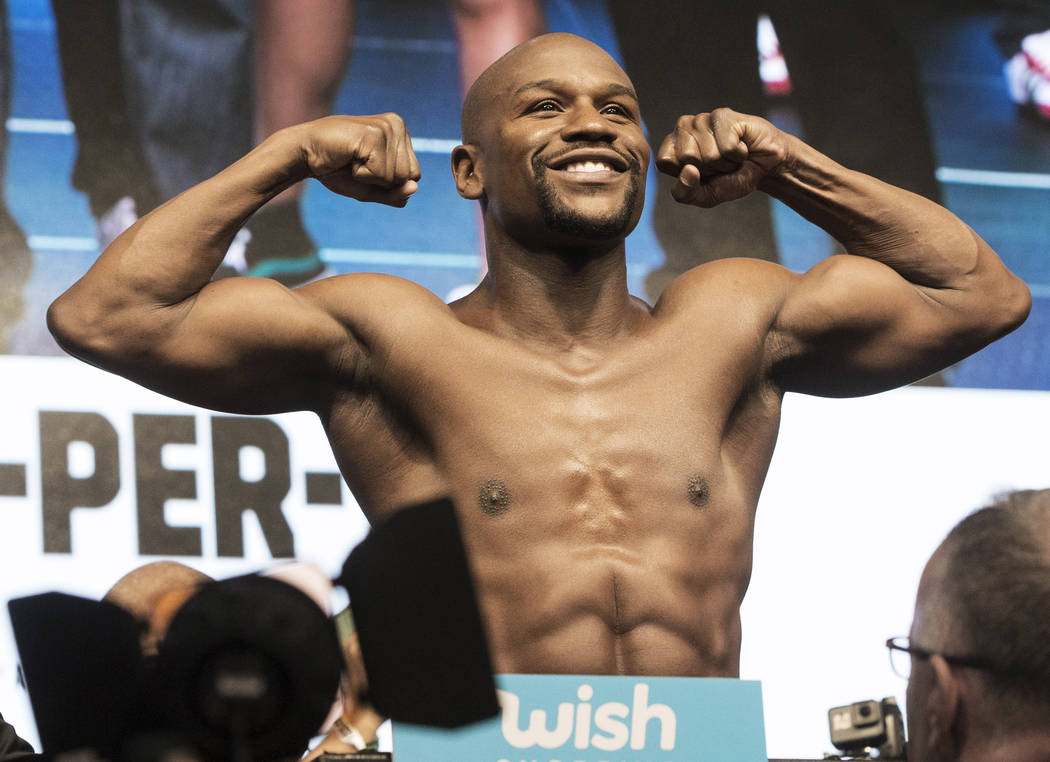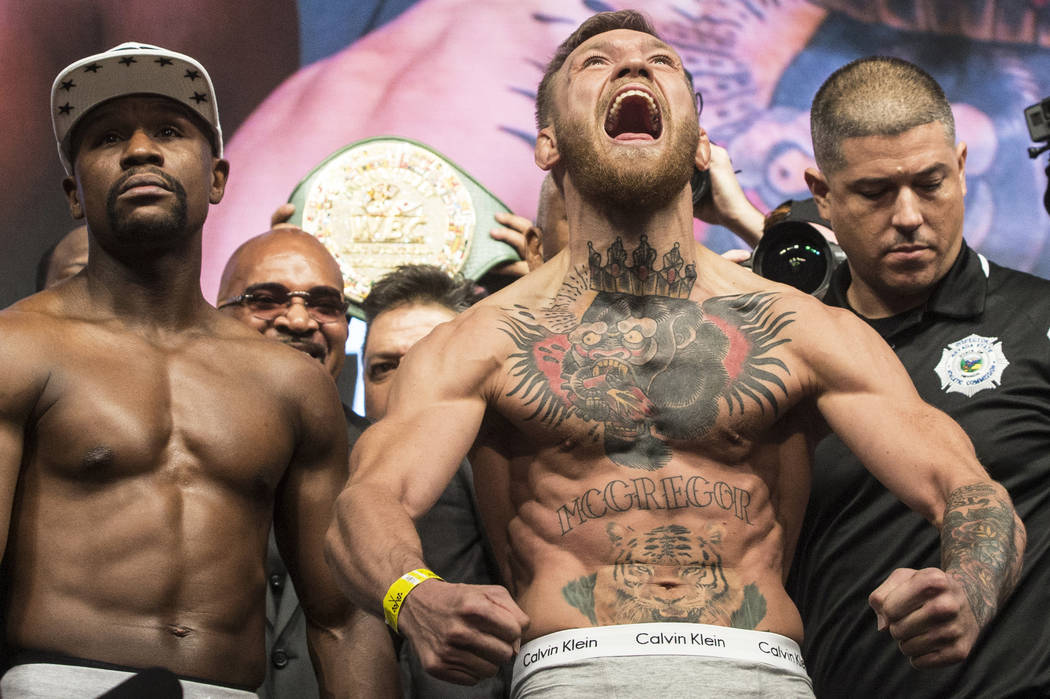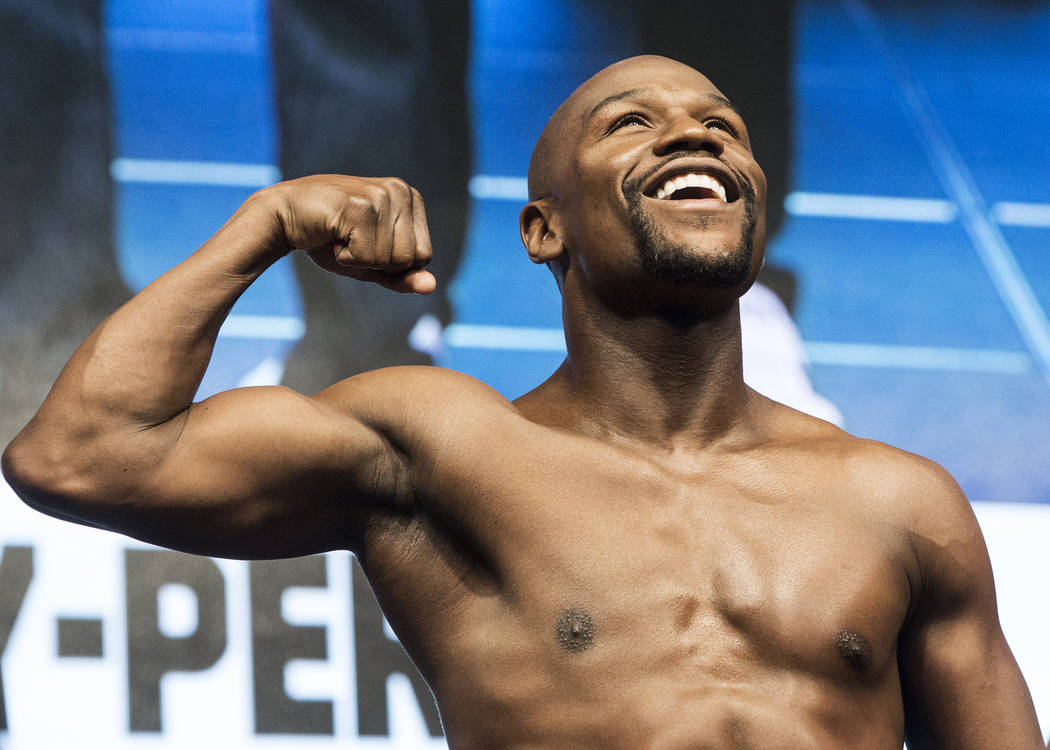 Floyd Mayweather tapped Conor McGregor's elbow to let him know the cameras were waiting on them to pose after Wednesday's final news conference.
Mayweather held up his right fist.
McGregor then opted for a wide stance more associated with martial arts than the sweet science, stretching out his left arm and pulling back his right fist.
"This is Bruce Lee (explicit)," he said.
Could McGregor really go Bruce Lee on Mayweather? It's hard to fathom seeing the UFC superstar mimic the mixed martial artist icon inside the ring Saturday at T-Mobile Arena, but it's a strong possibility.
That's what makes this uncommon bout unique. No one really knows what McGregor will do in his boxing debut against a legend of the sport.
Mayweather tells his guy who's been heckling McGregor to behave pic.twitter.com/bWm6glYgUM

— Gilbert Manzano (@GManzano24) August 23, 2017
But for Mayweather to avoid arguably the biggest upset in sports history, he will need to stick to the same game plan he has used throughout his 21-year career. Put defense first.
Mayweather keeps making promises that he will knock out McGregor to make up for the dud that transpired against Manny Pacquiao in 2015. Why give McGregor opportunities to connect on that power left hand that made him the biggest star in the UFC?
The 49-0 boxer who turned promoter is just selling the fight. The savvy businessman, Mayweather, won't risk the empire he has created by giving McGregor a few free licks. There's too much merchandise money waiting for Mayweather if he gets to 50-0, which he has already trademarked.
"Everyone knows I can fight," Mayweather said. "I can give it and I can take. But to get to 49-0, it's obvious that I'm not receiving it, I'm giving it a lot more often."
It really doesn't matter what McGregor does. Mayweather just needs to wait it out in the early rounds with his textbook shoulder roll. Mayweather's head movement while McGregor constantly misses will look nice on YouTube highlights for years to come.
"After 21 years, I've been hit with everything and I'm still right here," Mayweather said. "One thing you must know about combat sports, if you give it, you must be able to take it. Last time I checked, no one is walking me down. It's all about my IQ and patience in the ring."
That sounds more like Mayweather. He has to stay patient. By the mid rounds, Mayweather can start picking apart a tired McGregor with his jab and counter shots. He might even get that guaranteed knockout if McGregor's head repeatedly snaps back to force his corner to throw in the towel.
It doesn't make sense for Mayweather to force a knockout, something he hasn't done since 2011 when he caught Victor Ortiz off guard. And to many, Mayweather's real last knockout goes back to 2007 against Ricky Hatton.
Mayweather has never been a brawler. He needs to play it safe if he wants to avoid what happened to Mike Tyson and Ronda Rousey. Buster Douglas and Holly Holm maximized their opportunities.
Mayweather can't give McGregor a window of hope. The Irishman is known for beating the odds.
"When it's all said and done, I'm going to feel a little bit sad," McGregor said. "You should have kept your mouth shut and left me over where I was. This man is not on my level. He's not a quarter of the man I am. Everyone is going to eat their words on Saturday."
Yes, Mayweather is 40 and hasn't fought in two years. But stick to the game plan and the legacy stays intact.
More Mayweather-McGregor: Follow all of our Mayweather-McGregor coverage online at reviewjournal.com/maymac and @RJ_Sports on Twitter.
Contact Gilbert Manzano at gmanzano@reviewjournal.com. Follow @GManzano24 on Twitter.